A JUST JULY 2023 to you, my fellow gifted thrifters and thrifty gifters!
Second month of Summer, Tamuz and Av of 5783, Ice Cream Month! Month of the Fourth of July, my fourteenth anniversary with my partner (and spouse), and NonBinary Day (my sweetie and I are both enbies)!
I'm also celebrating TWO YEARS AS A GUEST BLOGGER HERE!  Wow, and yay!!!  Thank you for taking this thrifty trip with me, dear readers.
As an anniversary present, I'm taking you with me on my latest visit to my local Goodwill, here in Gaithersburg. 
It's great!! IYKYK (if you know, you know).  And if you don't know, you need to find out asap.  Just don't buy anything I would really like.  I'm kidding.  Mostly.     
Hineini, here I am, outside the store, strategizing my shopping.  It was a Friday, so I was wearing my "Shabbat shalom" mask.  I didn't thrift it, but my purchase helped my sister's rabbi donate many of her masks to the Navajo Nation.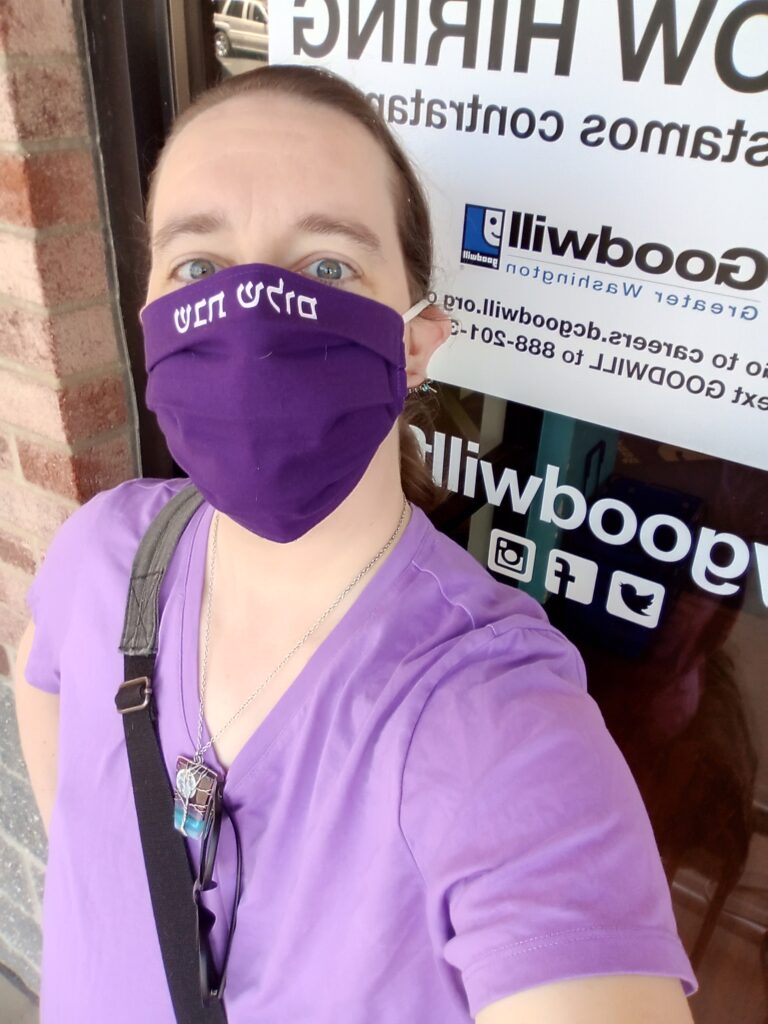 Nu, as regular readers know, the seashore is one of my thrifting specialties – and as always, Goodwill didn't disappoint.  I'm not saving the best for last, either – I was so thrilled to find this mermazing mermaid doll as a gift for a beloved.  And happy that I managed to mail it to them in time to share it with you here.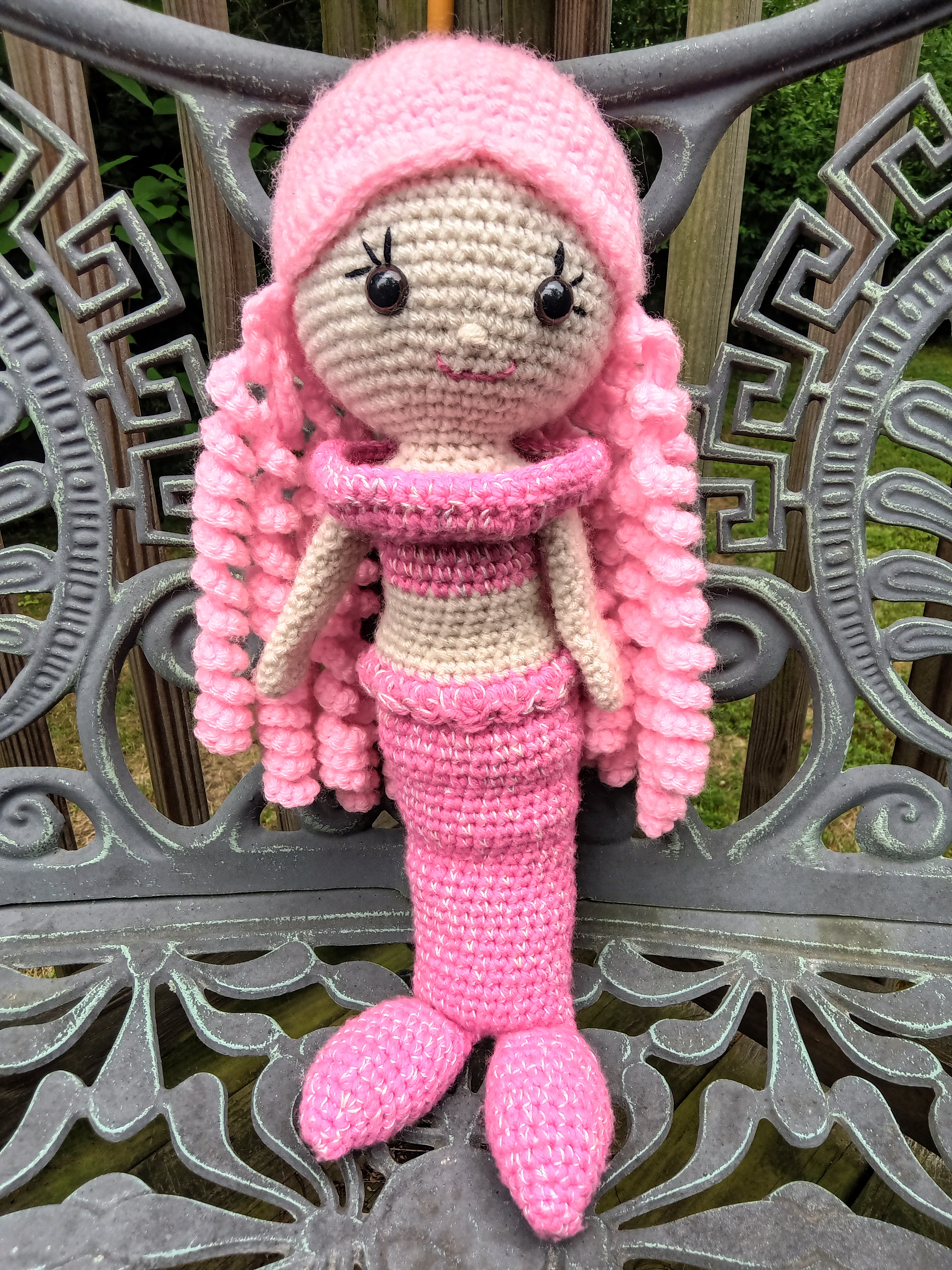 I was pretty tempted by this ye olde seashell wall art. And look at these cute little seashell-printed and seashell-filled boxes. Too, I almost bought this very realistic resin coral lamp.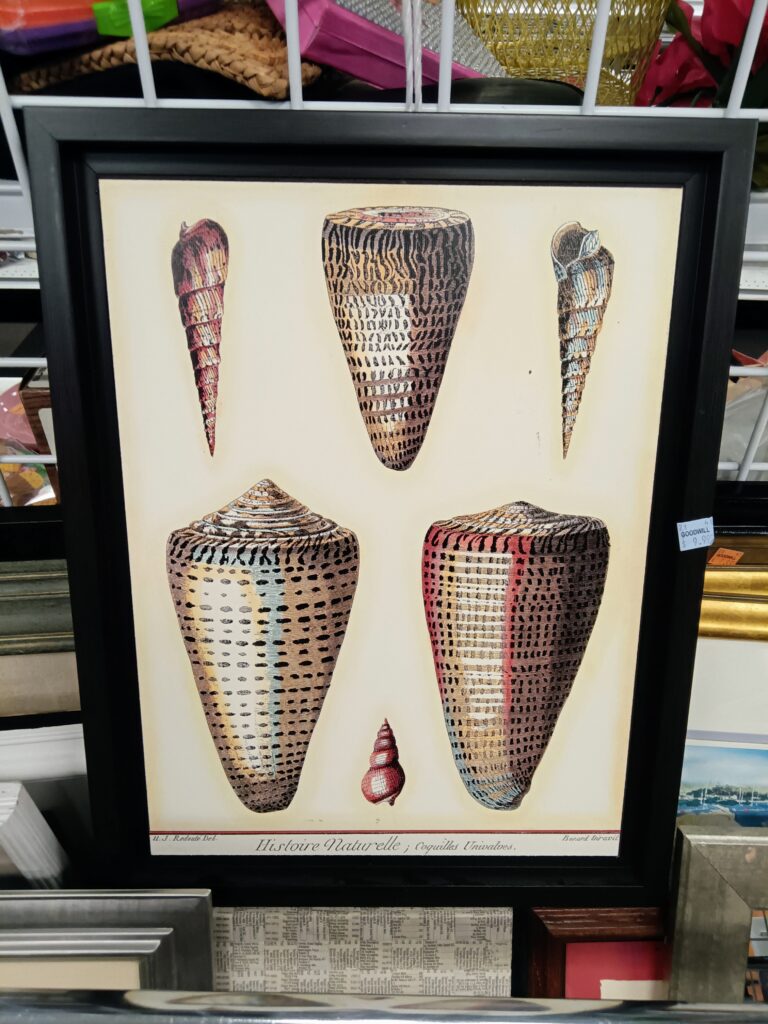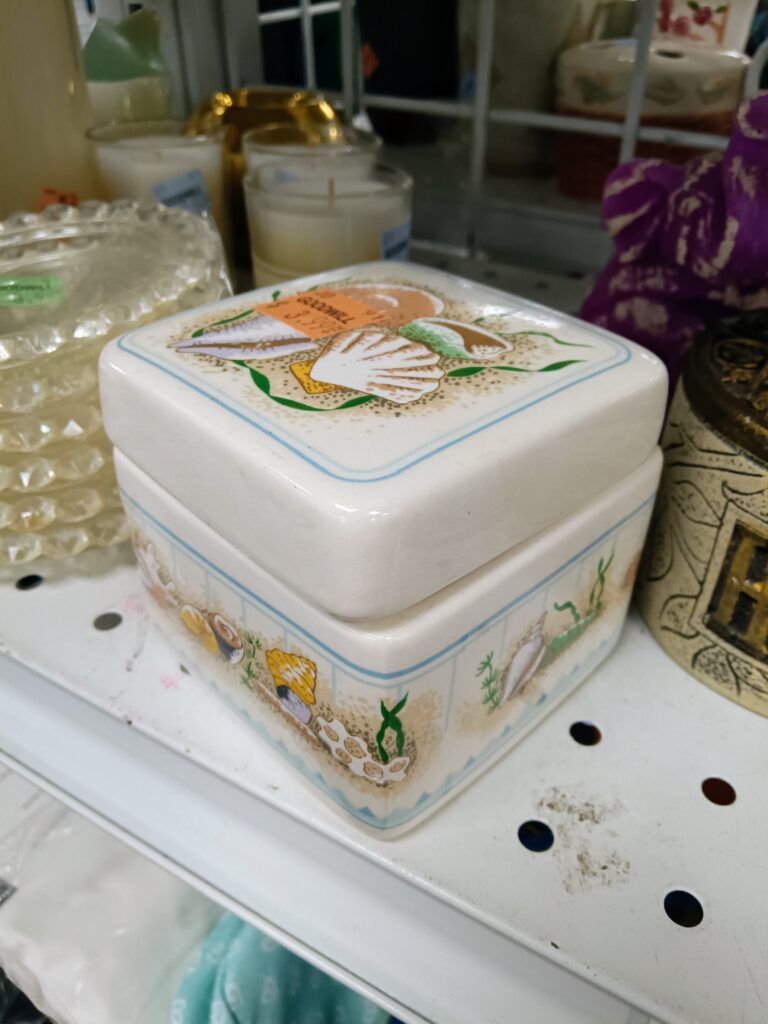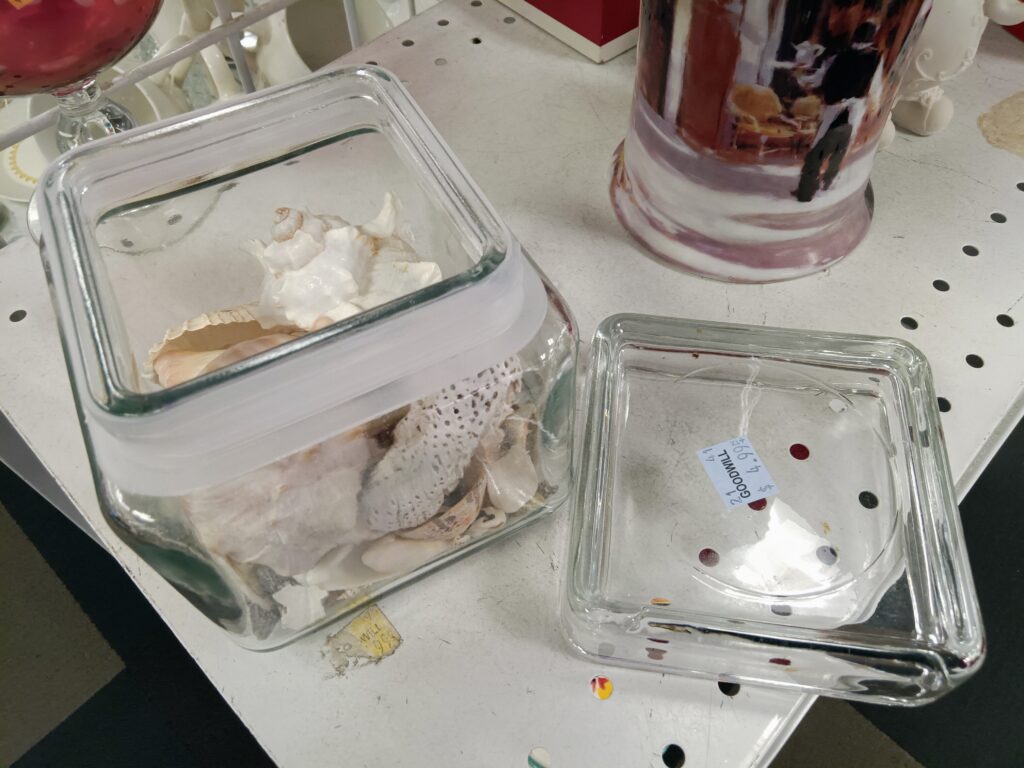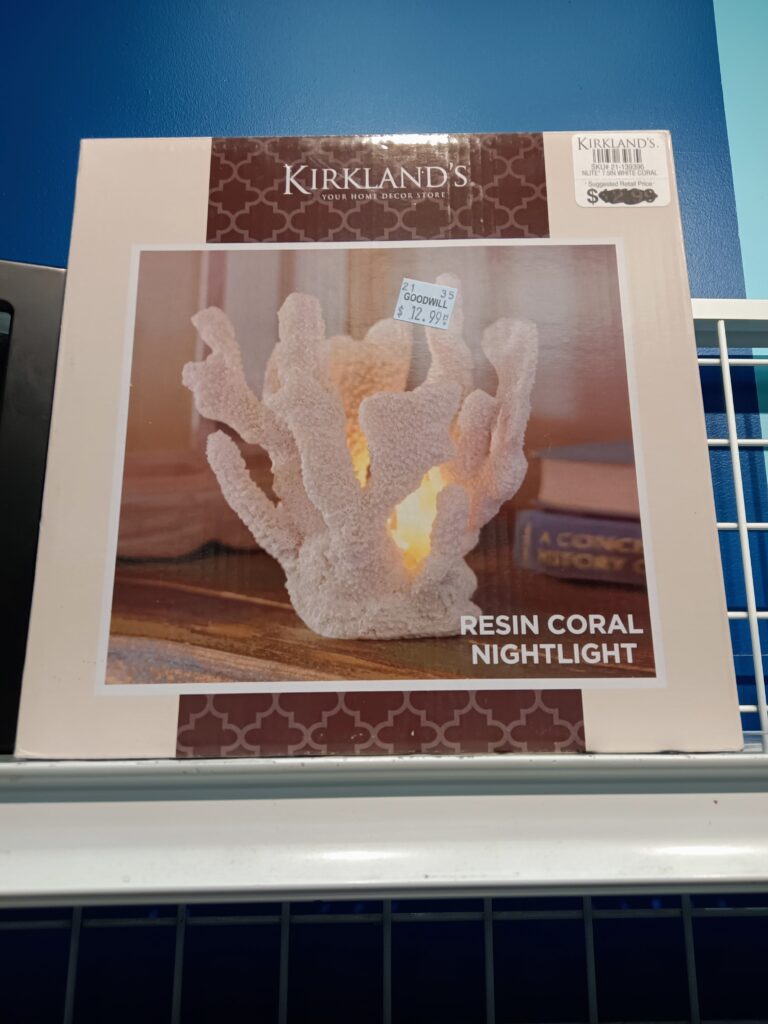 Pink isn't one of my personal colors, but I wouldn't mind a seashell-print dress like this. I was so disappointed that this very seashore-y tunic top didn't fit me.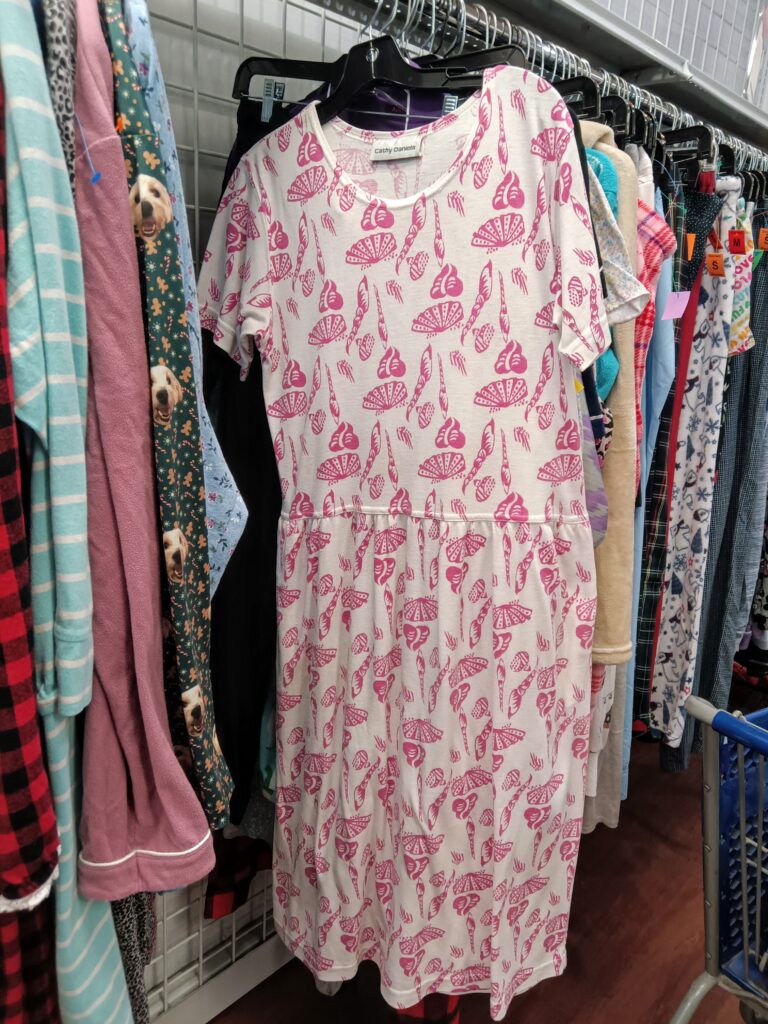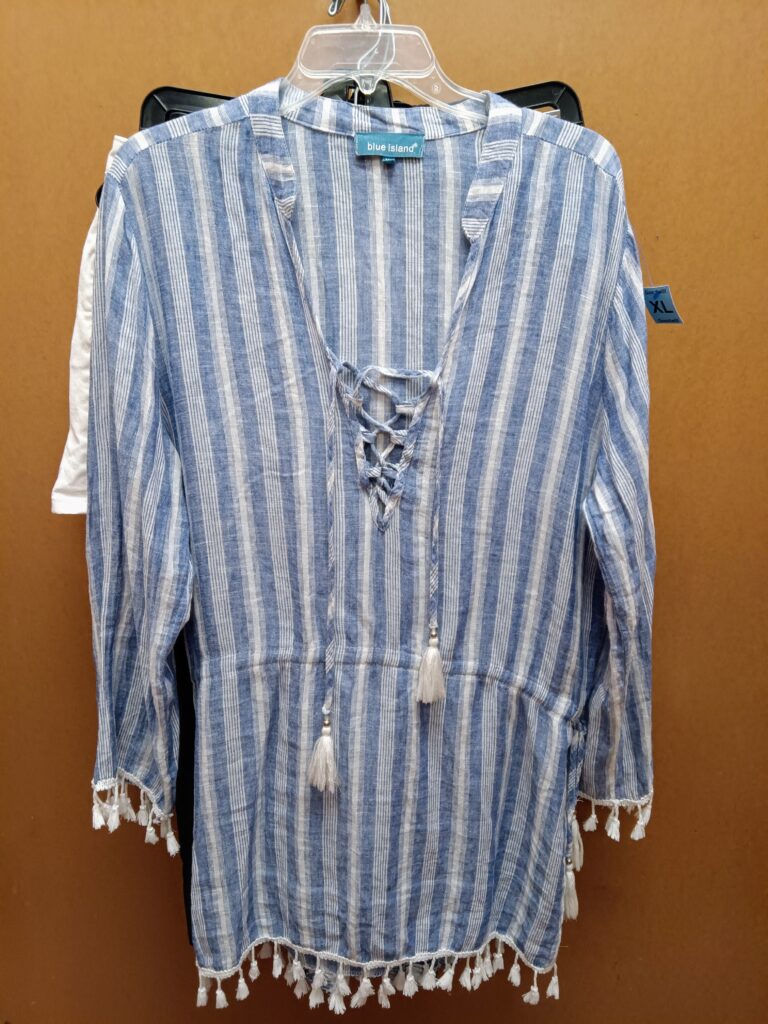 How fabulous is this? My spouse and I are big Ursula fans – we even named our first dogter after her. If this had had just her, I would have had to get it.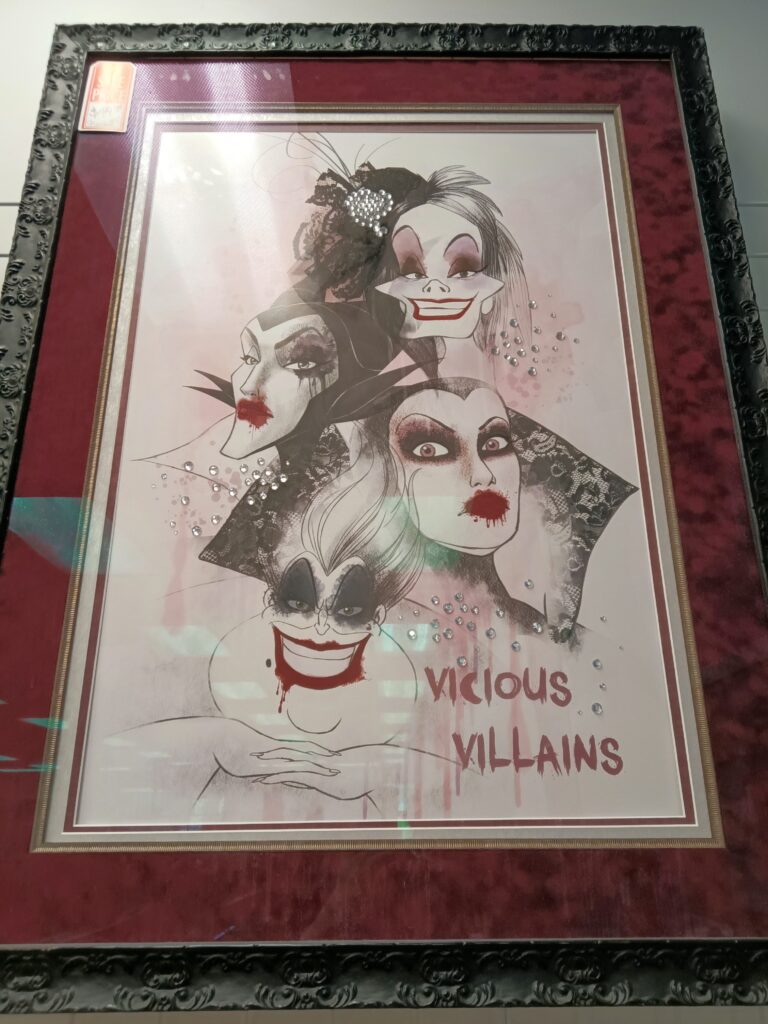 Another of my specialties is Judaica, Jewish art, and ritual items.  I'm very glad and grateful to live in the DMV, where you can thrift those things. 
These wine glasses and this dish are Magen David themed – my favorite Jewish symbol.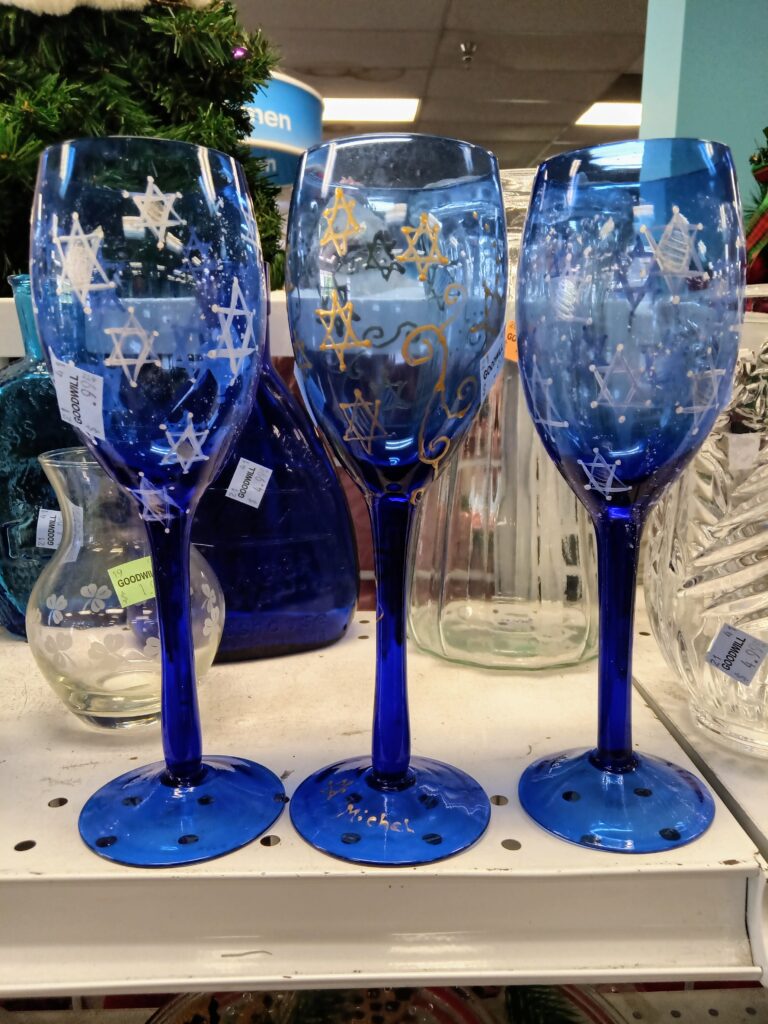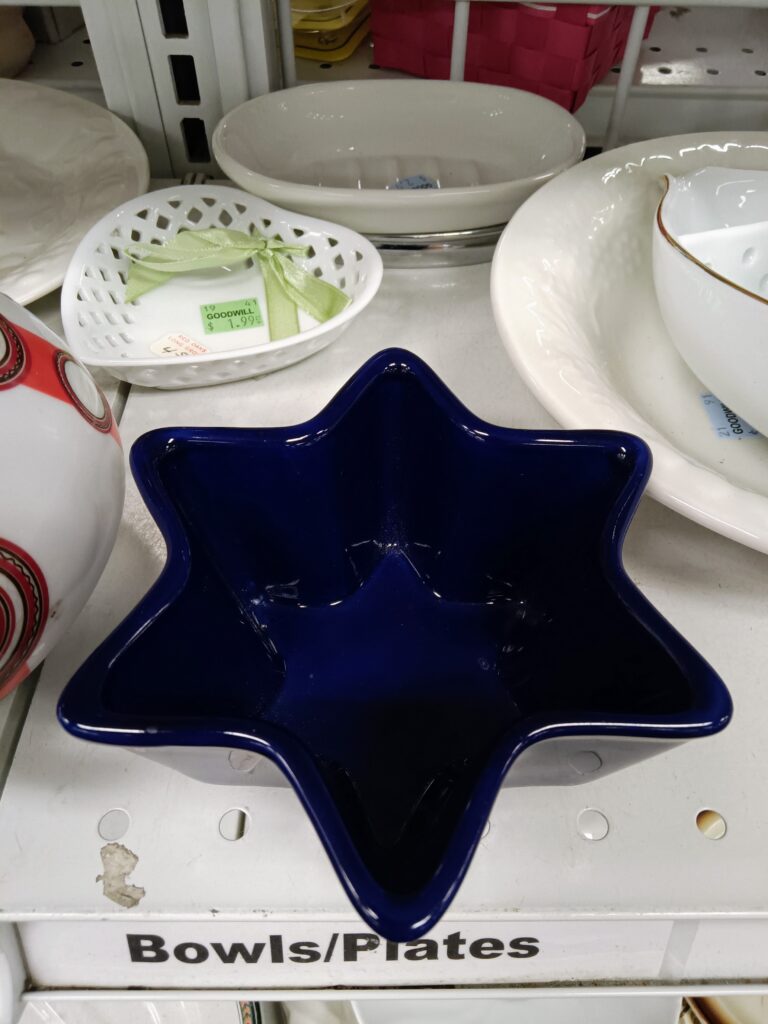 I also love dragons, and I was so pleasantly surprised to find these fancy little ye olde dragon glasses!  I was a little disappointed that this Chinese-style dragon jacket and similar top didn't fit me, but I don't wear much red.  (I tend to be all about greens, blues, and especially purples. Yes, I'm a peacock person.)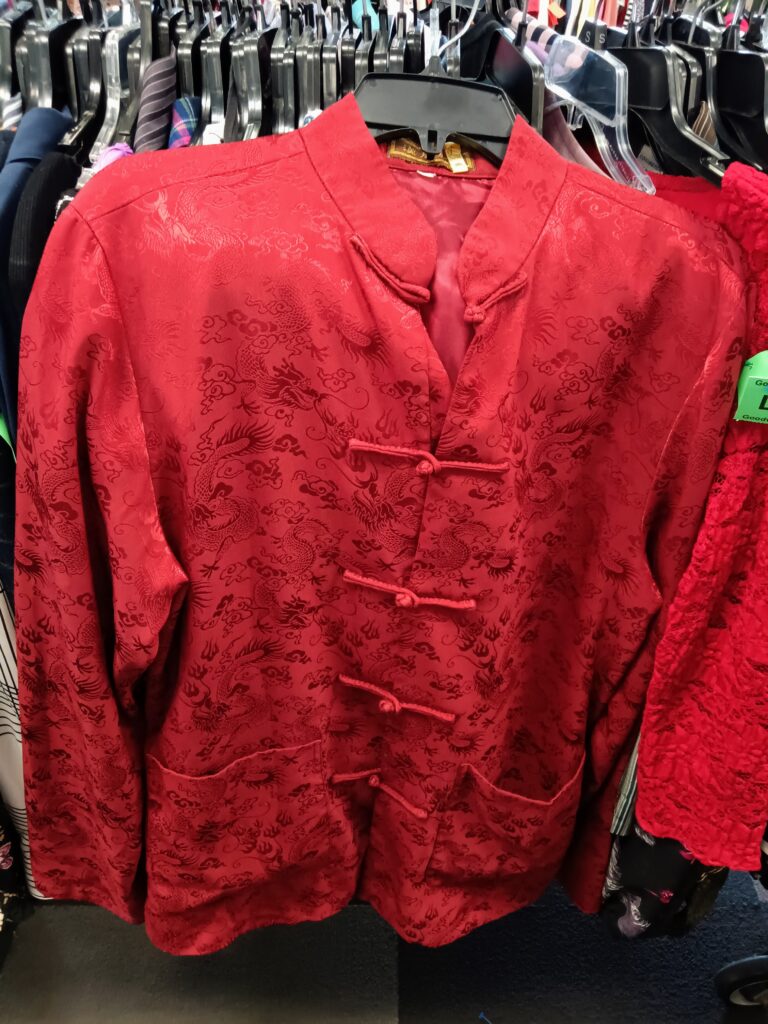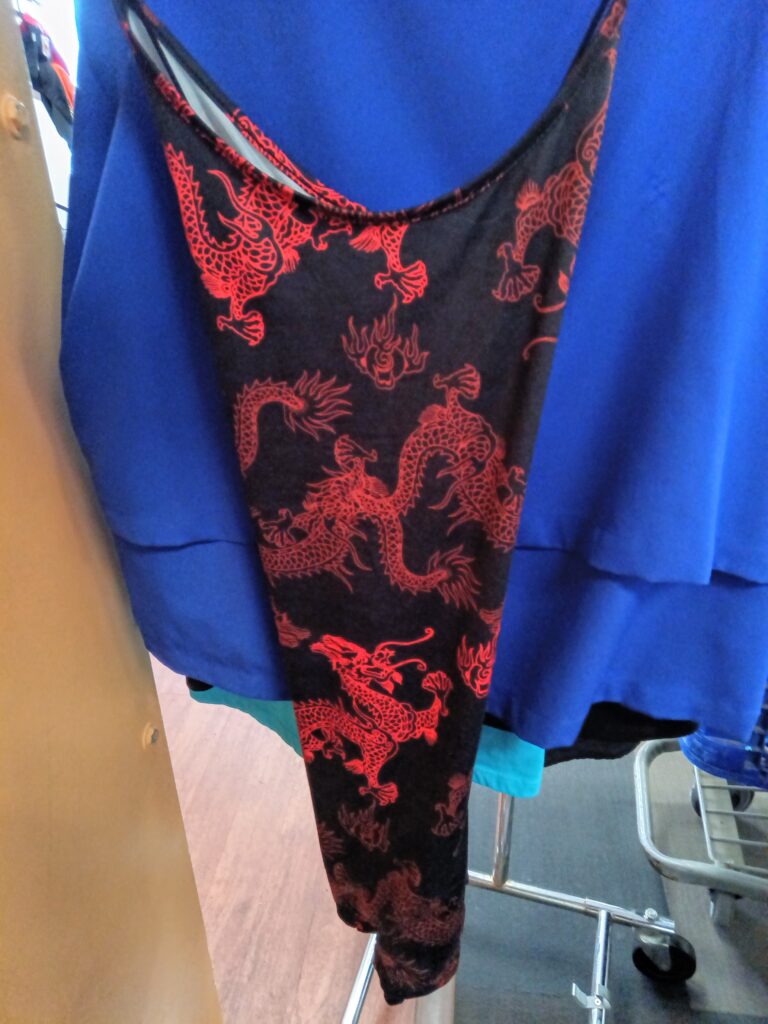 I also treated myself to a stained glass jewelry/trinket box for my collection of those – which you'll probably see in one of these posts someday – and a couple of other things.
Because my spouse and I are junior seniors, I was excited to find four brand-new, big, multi-compartment, color-coded pill boxes. 
AND, I got EIGHT great gifts!  But I haven't given them yet, so I can't show them to you here.  I can tell you that they included more mermaids, the birds and the bees (literally), bunnies, beauty, unicorns, and Zen (oh my).     
Next month, August is Lighthouse Month – I love them, and DC Goodwill has lots, so we'll be looking at them here. 
Between now and then, I hope you have the July you need.  Just remember to take care of yourself and others – especially as this is the hottest month of the year, and think you know how humid Summer tends to be here.  
About our fabulous guest blogger: