"The magic of shopping second-hand is that you don't find the right clothes. The right clothes find you!"
A love affair with Goodwill started in September of 2007.
I was offered a position with a new company and desperately needed to update my wardrobe. Although I was excited about my new position and wanted to look my best, I was also on a very strict budget.
My Stepfather suggested our local Goodwill – he is an avid "thrifter." I am still amazed how he finds so many Goodwill "hidden gems", as I call them! 
After some consideration, I tried his recommendation to check out the Goodwill, and at first glance I was blown away by the prices. I knew I would be able to afford the basic wardrobe essentials – a blazer, white button down shirt, a skirt, a dress, slacks, cardigans…etc.
As a Plus Size woman, I was nervous that I wouldn't be able to find anything in my size that would represent my personal style or flatter my body shape.
WRONG!
I came away from that thrift trip with a whole new wardrobe that was appropriate for my new job!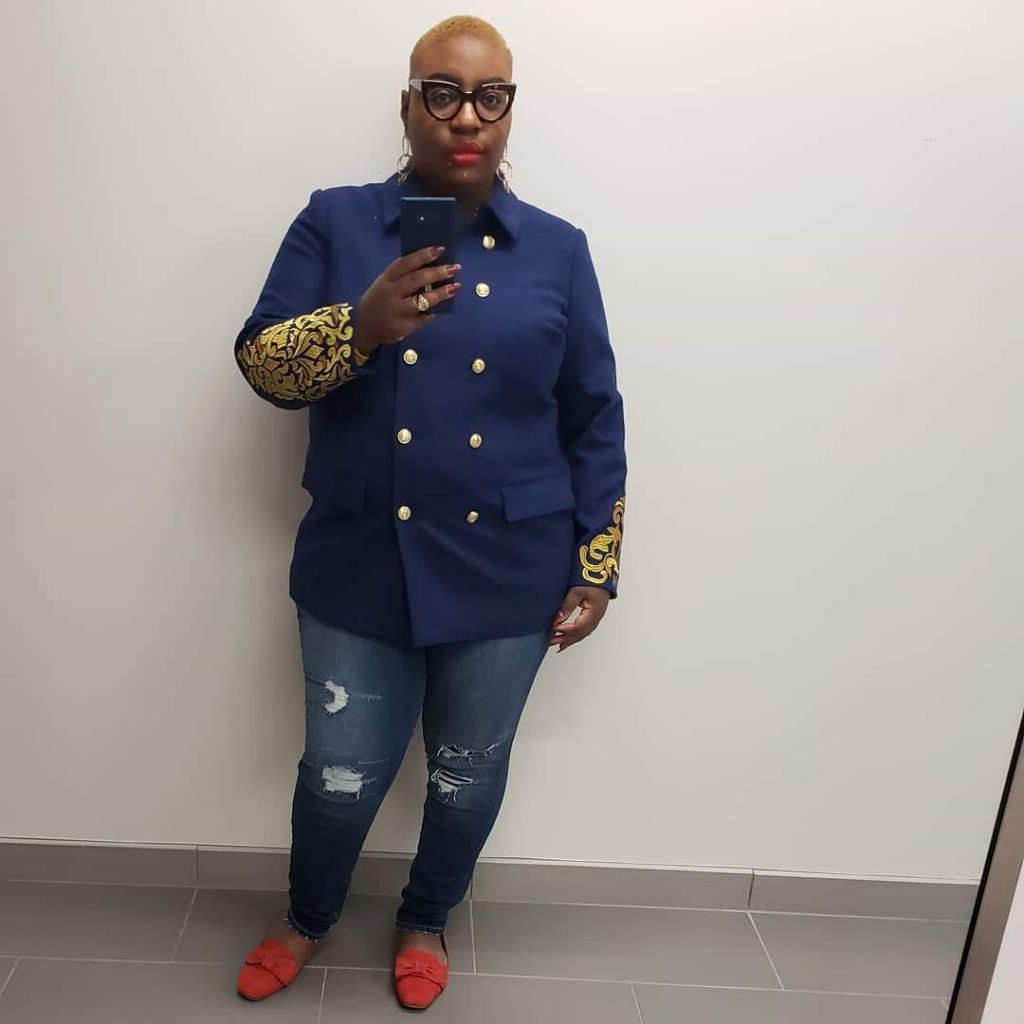 I challenge you to start going to your local Goodwill. Trust me. You will not be disappointed! You may leave surprised at how many "hidden gems" you find!
My Favorite Finds From My First Adventures in Thrift….
My favorite first thrift finds are a Cache' dress and a Chico's Dress. I knew those two stores carried quality higher end pieces and to purchase those dresses at $6.99 a piece blew my mind. Needless to say I was hooked and the thrill of the hunt was on from there.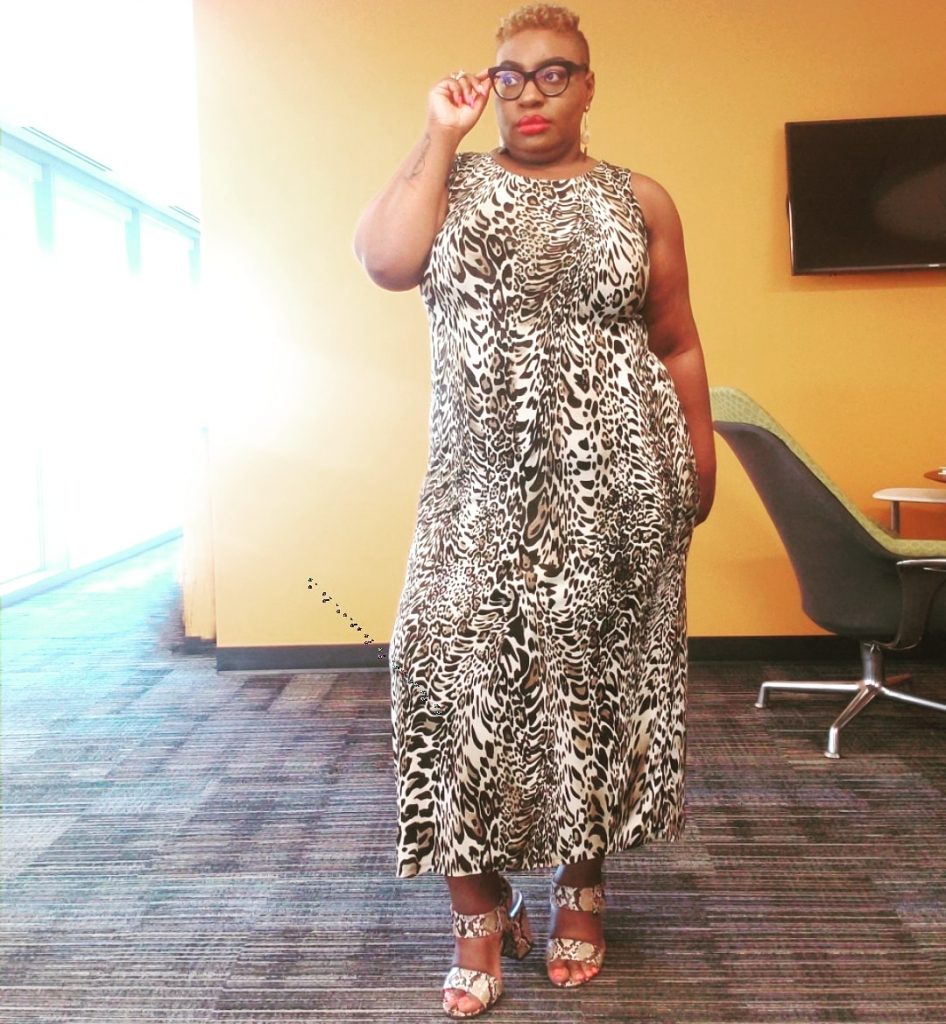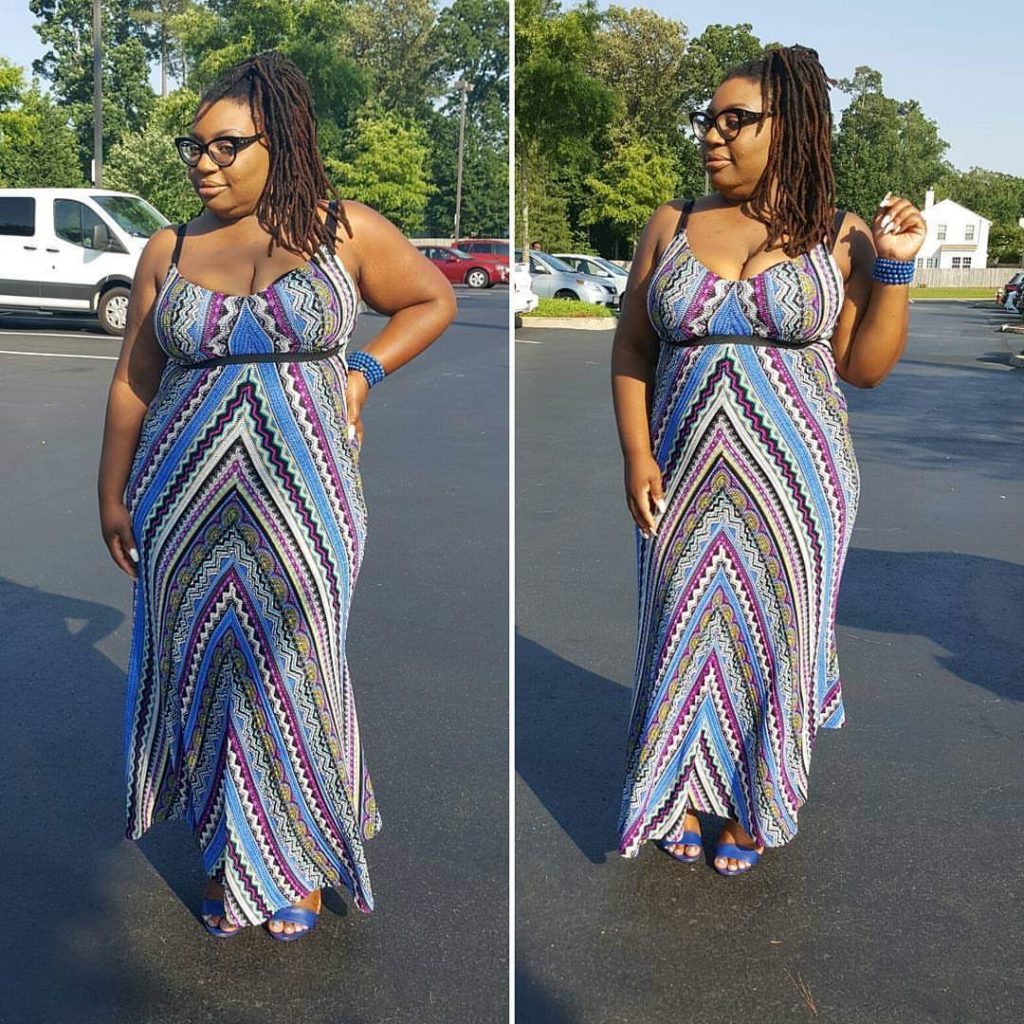 With markdowns that range from 50% to 80% off of retail apparel in thrift stores and purchasing items that receive additional discounts for being " the color of the day" – on average an outfit meaning accessories, shoes, shirt, pants or skirt, blazer or jean jacket from the thrift store can cost me no more than $20.00.
A Few Tips for Thrift Success…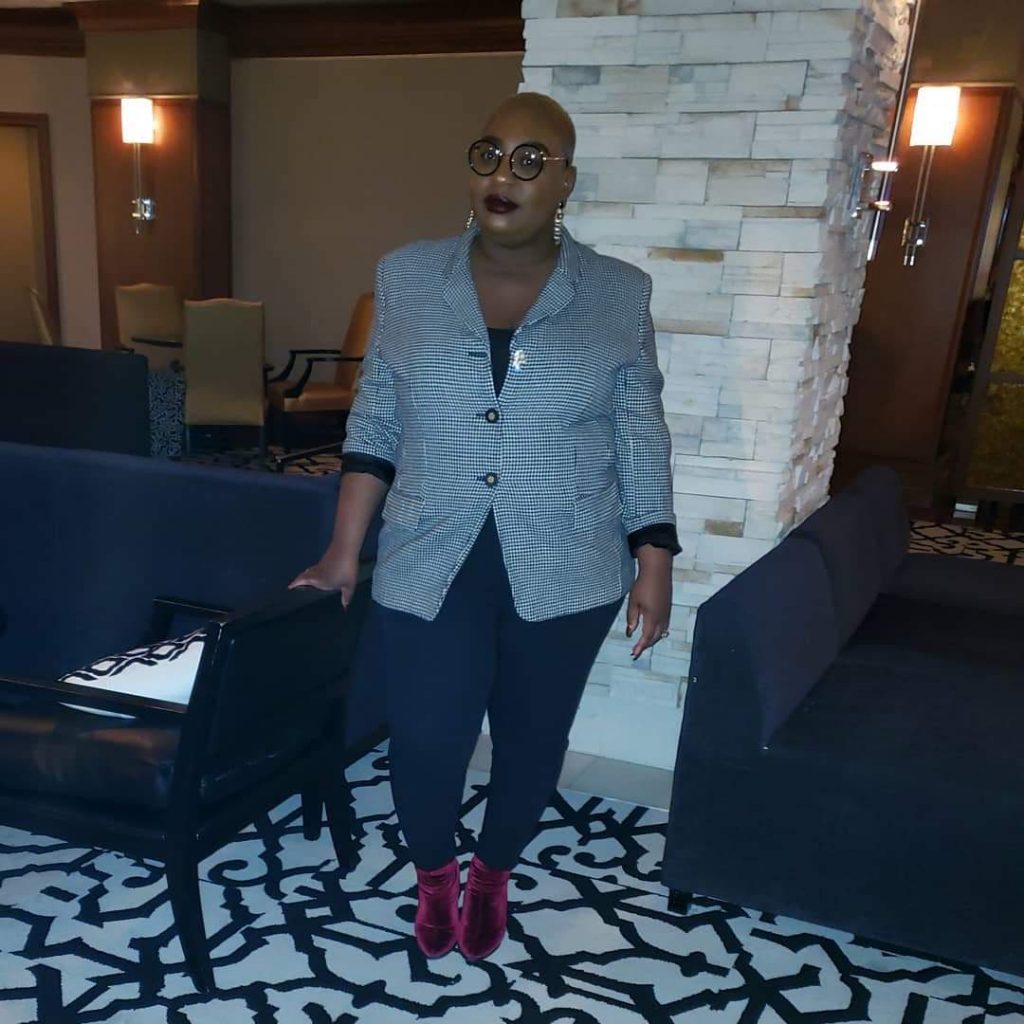 One tip that I can give my fellow Curvy  Fashionista that shops secondhand is to ignore the size on the rack. Take the time to check the label and try on a range of sizes close to your usual size. Was that two tips lol……
A Few Last Words – Shopping thrift has taught me to shop with an open mind and that you do not have follow trends to be stylish.
About our fabulous guest blogger: