When I found BOTH of today's #MyGoodwillFinds on the same shopping trip, I jumped for joy with excitement. There's nothing like finding an entire outfit from Goodwill in one store visit. It makes you wonder even more about what else will be scored during your day's shopping adventures!
This look takes cues from J Crew lookbooks and my morning work outfit sightings on the DC metro. Some might think Washingtonians aren't fashionable, but I think some totally are! I love to people watch and see a ton of fashion inspiration on a daily basis.
For this outfit I'm channeling Washingtonian Account Executive vibes with preppy, yet cute, Banana Republic and Kate Spade items.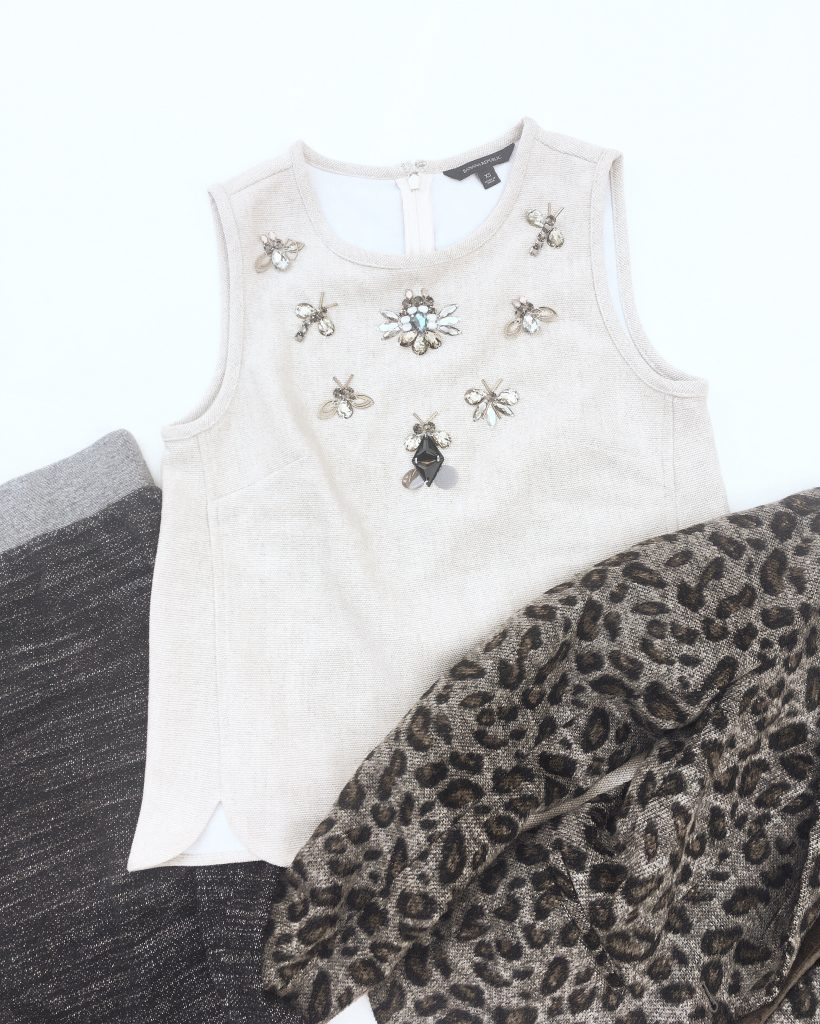 On top, I'm showcasing a sleeveless, thick canvas, and taupe top decorated with insect gems and baubles by Banana Republic in an extra-small. All perfectly intact and in like-new condition. At full retail, this top would have sold for around $60.
I know sleeveless tops can be cold for this breezy Fall weather, so I'm throwing in a printed leopard wool blazer over top. The neutrals and warm tones of this leopard print outerwear match the color palette of the top. While this jacket is not for sale today, you can always find similar ones at your Goodwill.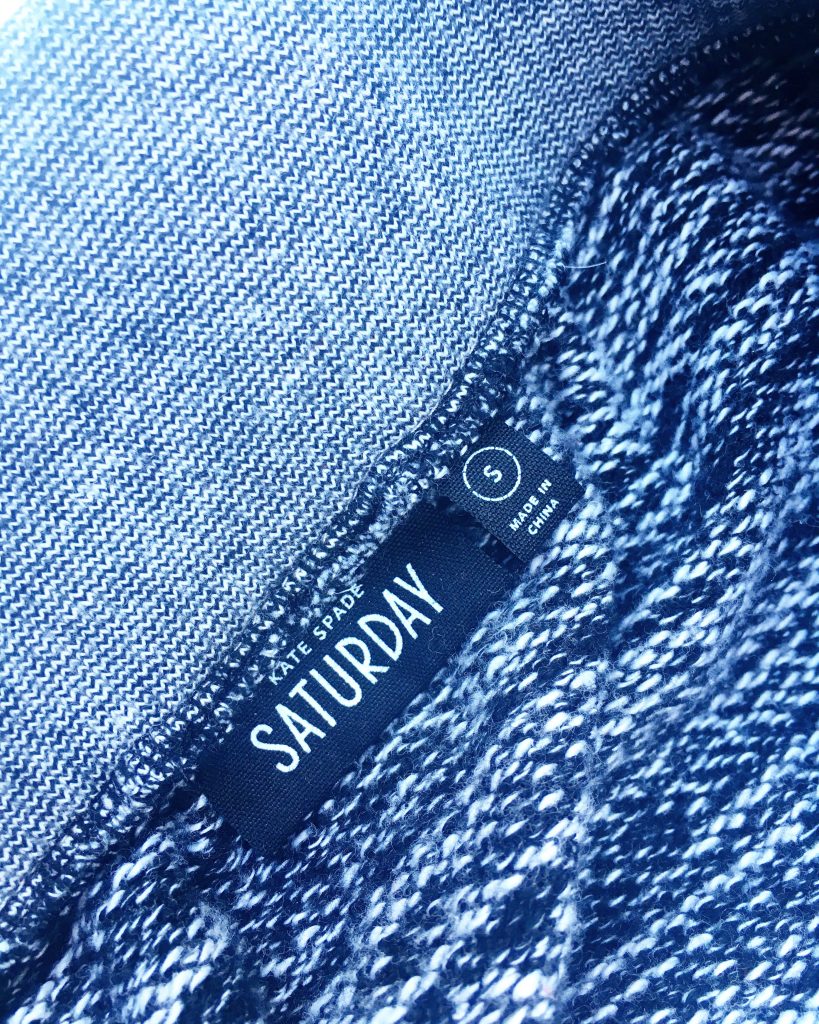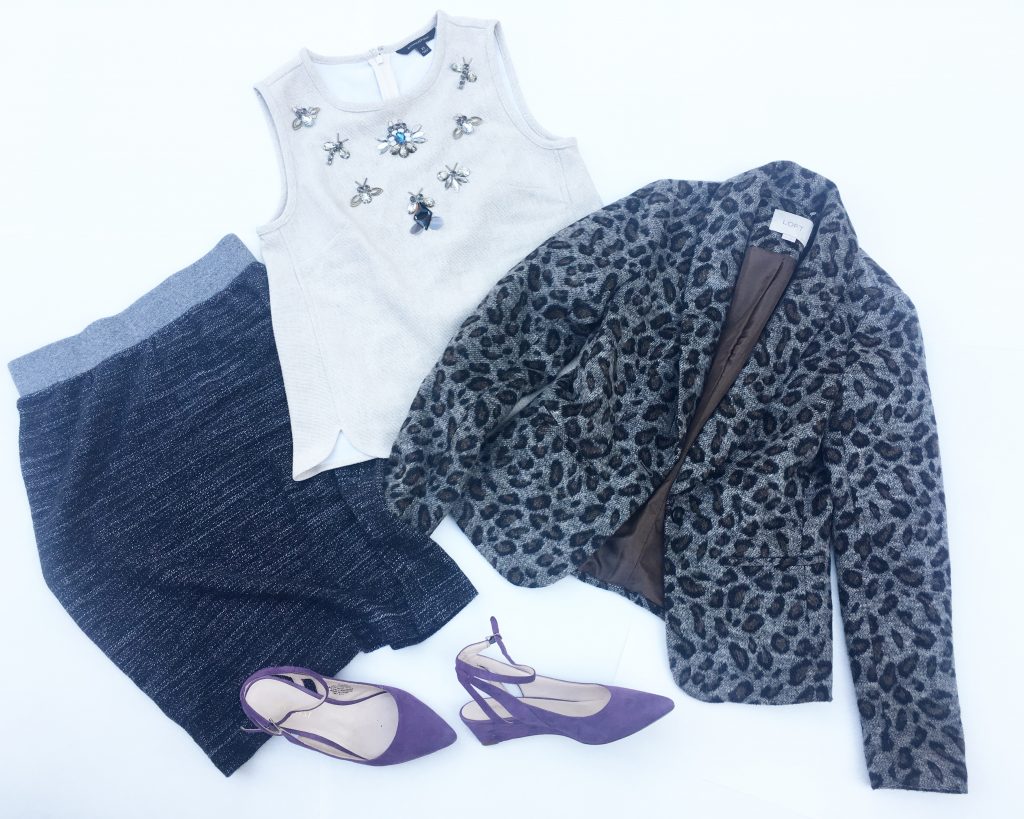 The bottom, which can be yours today, is a charcoal skirt by Kate Spade Saturday and to touch feels like sweatshirt material in a size small. When worn, this $50+ mini skirt hits above the knee. It's also relatively form fitting, hugging the body in a flattering manner.
Since today's look is on the monotone and neutral side, a color pop can easily be integrated with a pair of shoes or purse. And if you can find a funky pair, a set of cranberry or turquoise boots will match without being too flashy. However, I know these are hard to find. Instead you can pair it with over-the-knee black or dark chocolate brown boots. It will look great and elongate the legs.
How would you style these preppy fall My Goodwill Finds, dear readers?