As we are all dealing with the Coronavirus; many people are avoiding public places, even the Goodwill. While I am not avoiding the Goodwill, it is fun to be able to shop in your closet and rediscover treasures!
Outside of the blogger life, I work in a federal government building as my day job, which sometimes requires me to dress like an adult. 🙂
During those few and far between times, having a chic structured shirt comes in handy. They're versatile, breathable and timeless.
Being a curvy girl does come with its pros and cons, especially with shopping for button-down shirts, though. There is usually a gap in the bust area (raise your hand if you feel this!!) or the arms are too restricting.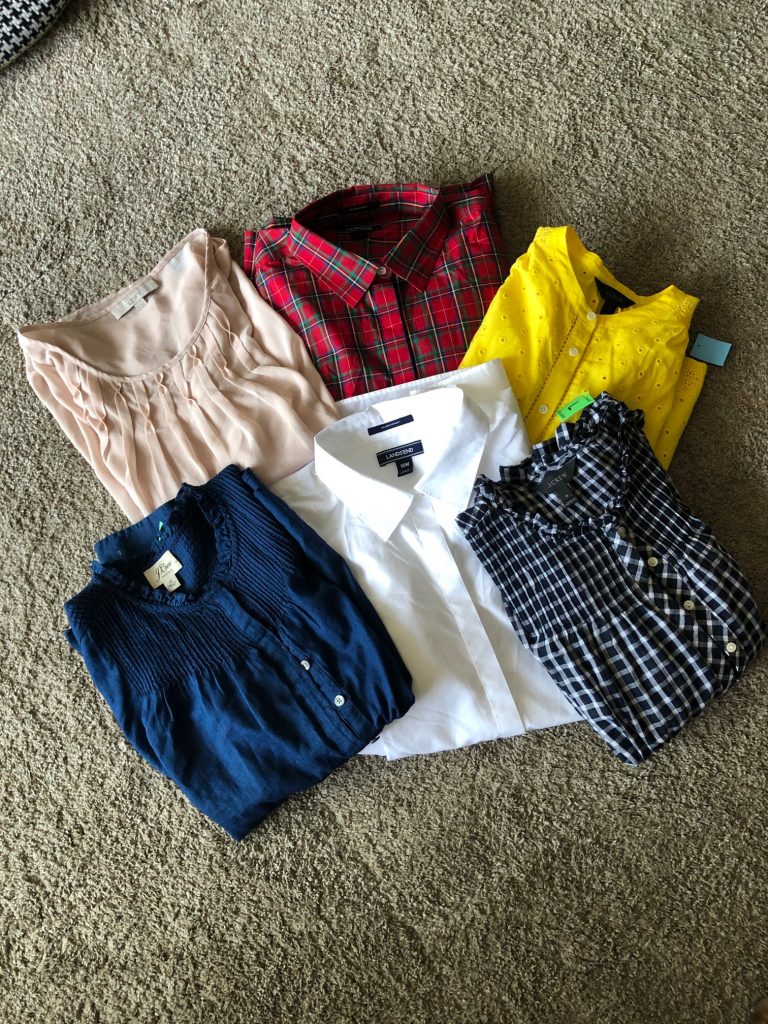 However, I've discovered through thrifting that more expensive upscale brands, such as J. Crew and Ann Taylor cater to our needs – specifically with workplace attire. By shopping secondhand, I can score these labels at a fraction of their original price.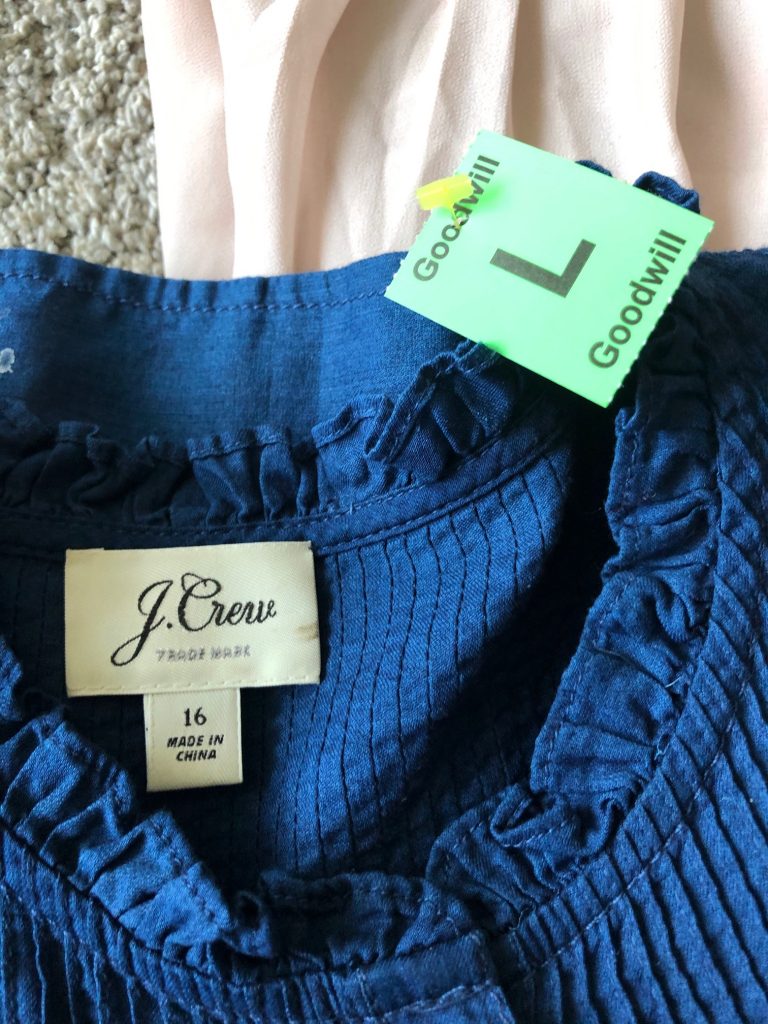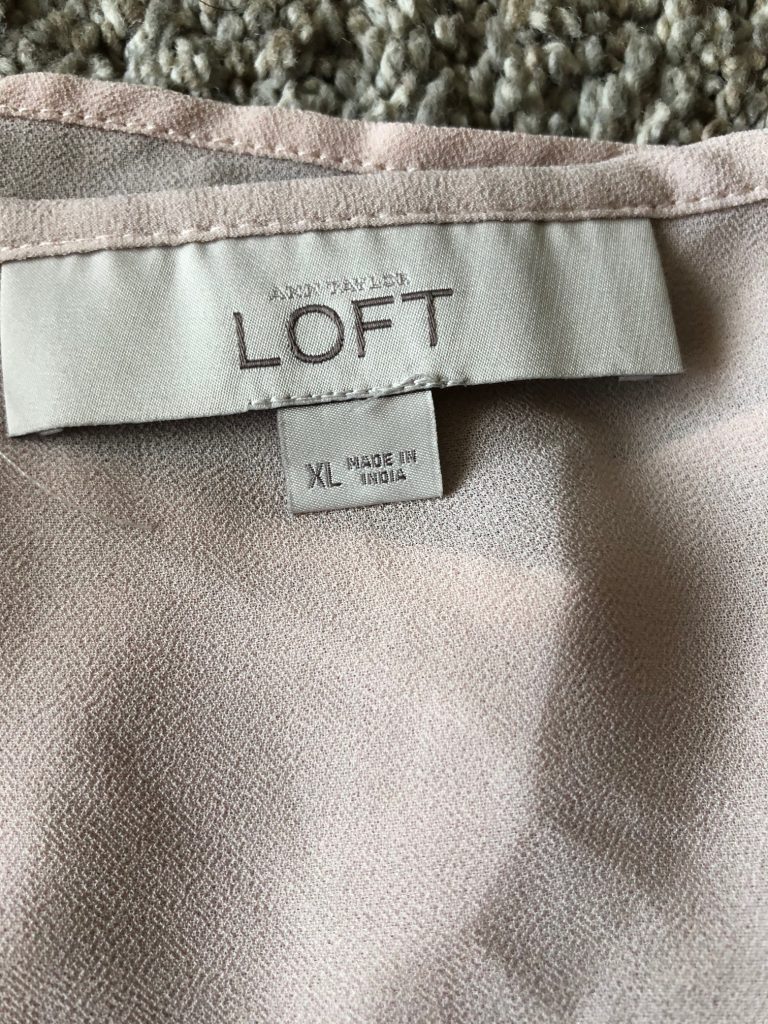 A few weeks ago, during my regular Sunday morning Goodwill visit, I stumbled upon some structured button down shirts, all for under $8 each, by the brands that work effortlessly for me.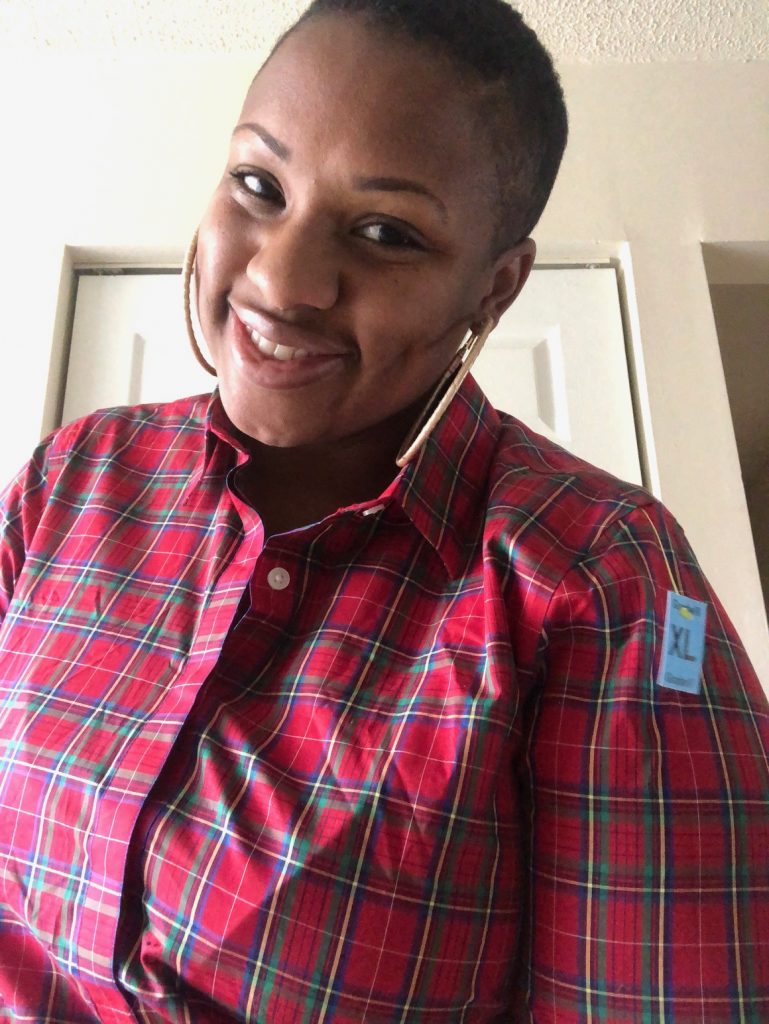 I'm not sure who my special guardian angel is that donated my perfect size 16 shirts, but I am forever grateful to her. I honestly never knew that such brands offered clothing for my curves until recently.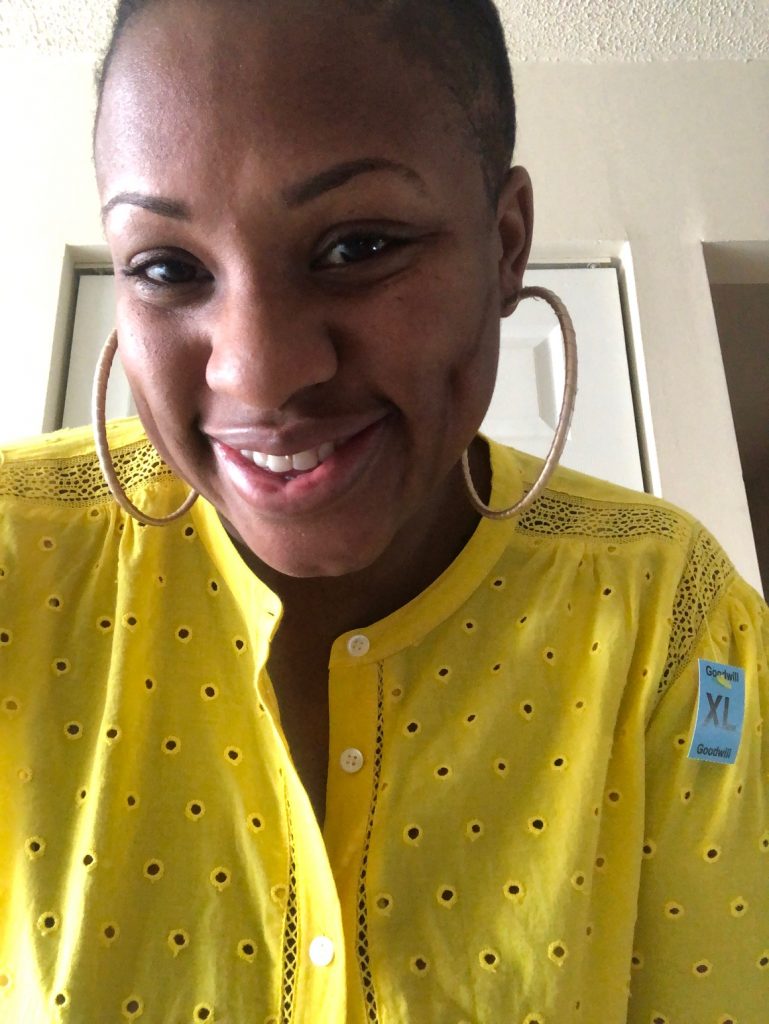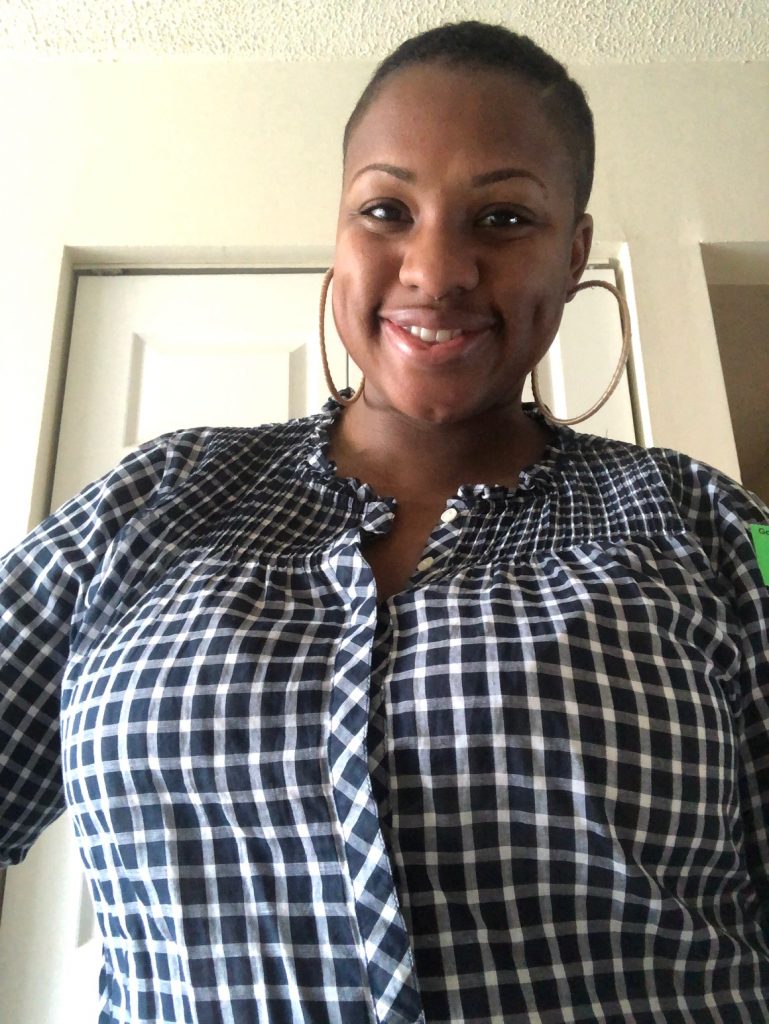 Even though I have yet to wear my shirts, I know they will come in handy at just the right occasion! For the time being, I am going to experiment with styling them, as I spend more time at home.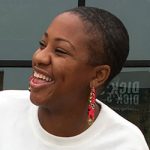 Amber Mixson
Fashion/Lifestyle Blogger
Amber is a 
fashion-blogging
 foodie and Instagram influencer with a passion for thrift store shopping. Her blog Eat N Style details her flair for cooking up not only tasty treats but inspired outfits as well. She has a passion for her community and is proud to serve others with her gifts. Follow her on Instagram (@eatnstyleblog) for more stylish tips and culinary adventures.