The best gifts are the ones that are handmade or hand-assembled!
Do good for Mother Earth and the mother-like figure in your life by composing a one-of-a-kind and personalized gift basket using Goodwill finds for Mother's Day! For under $25, you can create a quality and memorable present that will WOW Mom while supporting Goodwill's critical community programming.
It only takes six quicks steps to put together a pretty basket.
Think of a theme and compose a list of things your mother-like figure might love. Cooking, crafts, funky fashion..the sky is always the limit at Goodwill.
Bring the list to Goodwill and get going!
Find a basket to store all of the goodies!
Go on a treasure hunt throughout the Goodwill store for finds.
Assemble the basket. Goodwill sometimes carries tissue paper and ribbon, so you might be able to skip the party supply store for basket embellishments!
Done! Gift your creation, and be ready to receive all of the hugs.
I went with a theme of all things bright and cheery for the basket showcased in this post. I didn't pick a specific concrete theme, for I figured that the look and aesthetic would tie all of my basket essentials together. I primarily sought NIB (new-in-box) items to illustrate that Goodwill's offerings are of high quality. All finds are from the Falls Church, VA Goodwill.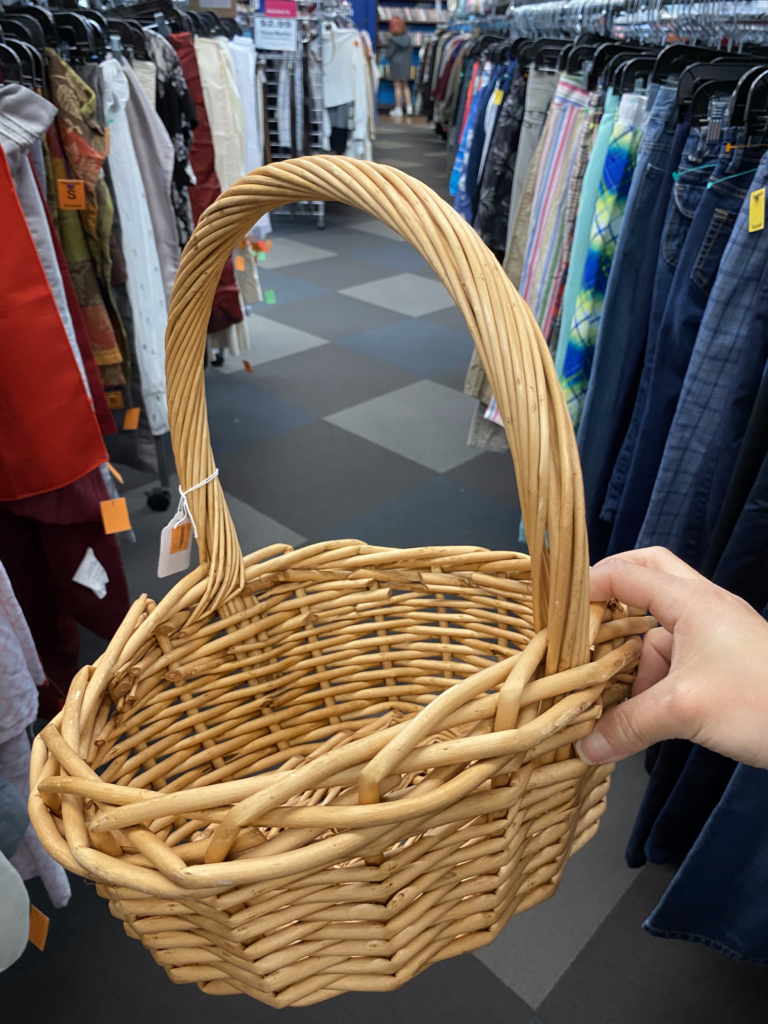 Basket highlights here include:
Designer sunglasses
Brand new Lenox vase
Cute photo album to print and hold pictures for a personalized basket
A vintage scarf that also functioned as a basket embellishment
Deliciously scented soy candle – brand new!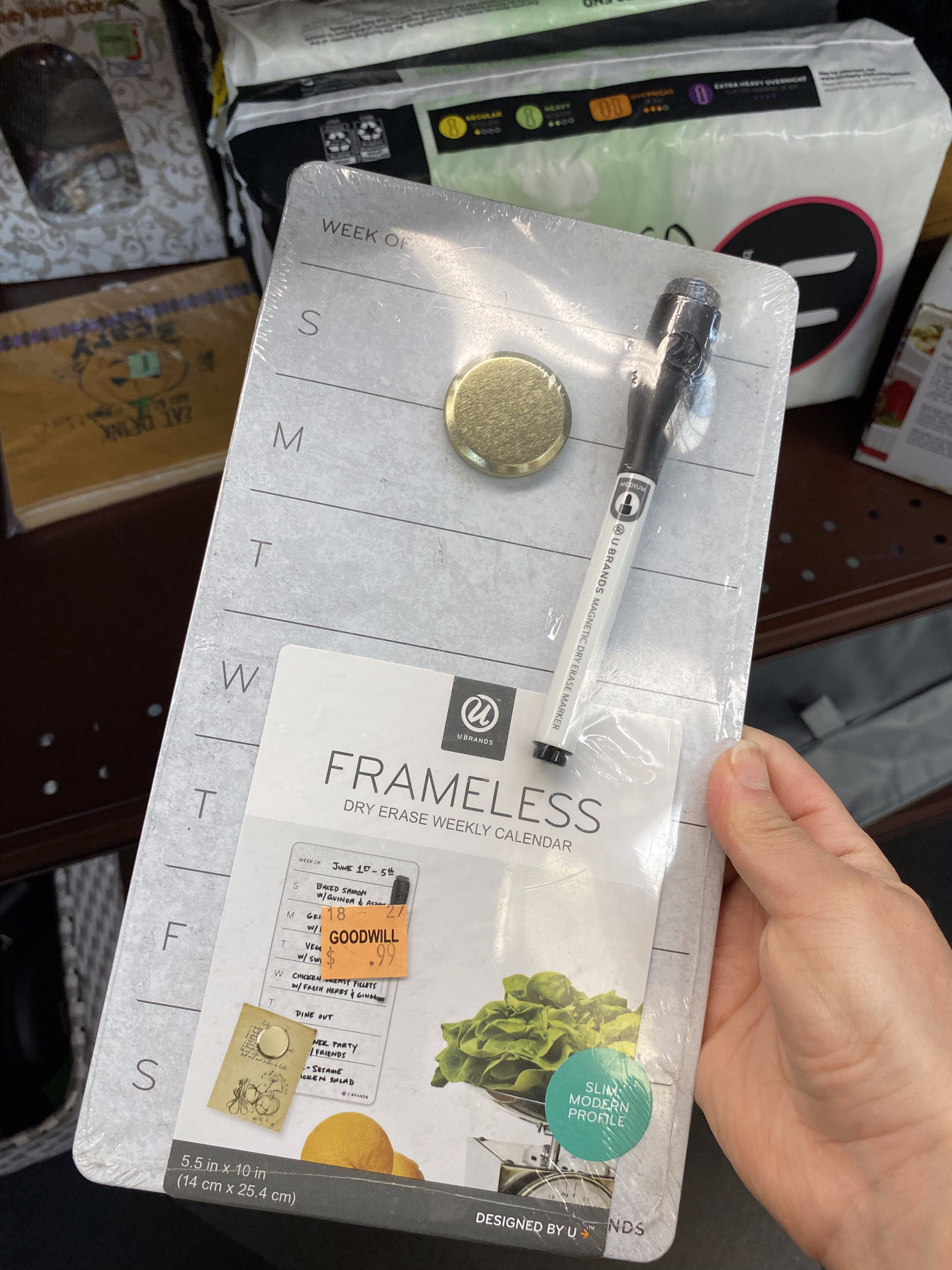 Everything I picked up totaled under $25. The extra dollars you can save by opting for Goodwill gifting can go towards a Mother's Day meal or other plus-up to make the holiday special.
Mom deserves the world, and you can make her a gift that truly comes from the heart by employing your thrifty green thumb.