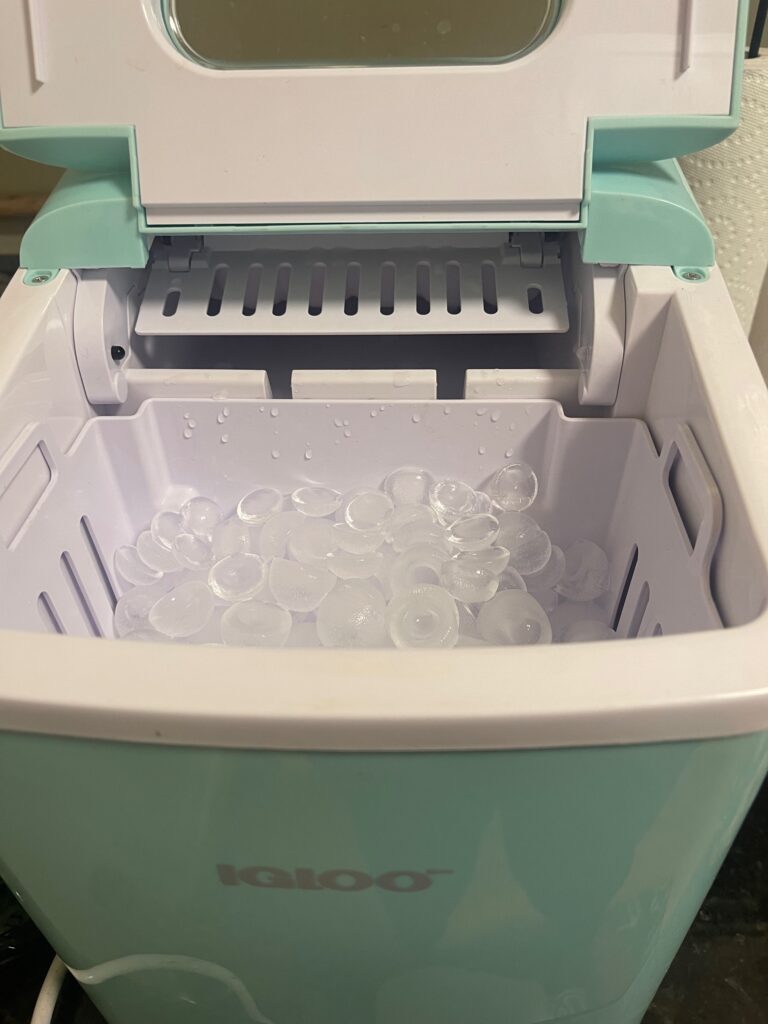 The warm season is finally upon the Washington D.C. area, which means that we all want to stay as cool as possible….including our drinks! I personally love a tall glass of blackberry lemonade, passionfruit sparkling water, or green iced tea. Having ice on deck is a game-changer and living with an apartment-sized freezer does not give space for ice.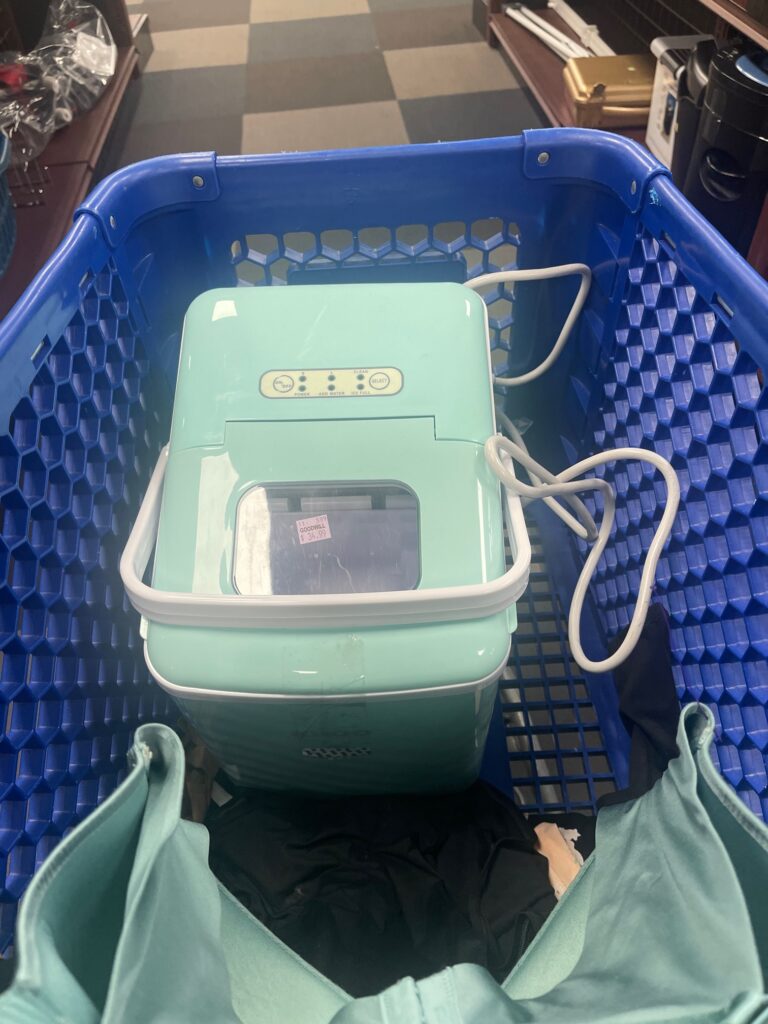 I rarely venture over to the small appliance section in Goodwill. However, I found myself in the Columbia Pike store and saw the cutest thing.
I've always loved eating ice to stay cool, however,  I don't have an automatic ice maker in my freezer. A cute turquoise-colored ice maker caught my eye sitting on the shelf. I carried it to the testing station to ensure it worked and it did! I also looked up the specs and instructions of the Igloo ice maker that is currently still sold in stores and they retail for around $150.00. The price tag showed $34.99, which was a great deal. However, the ice maker was also the color of the week which meant it was 75% off, and brought the price down to $8.75!!!! Unbelievable!!!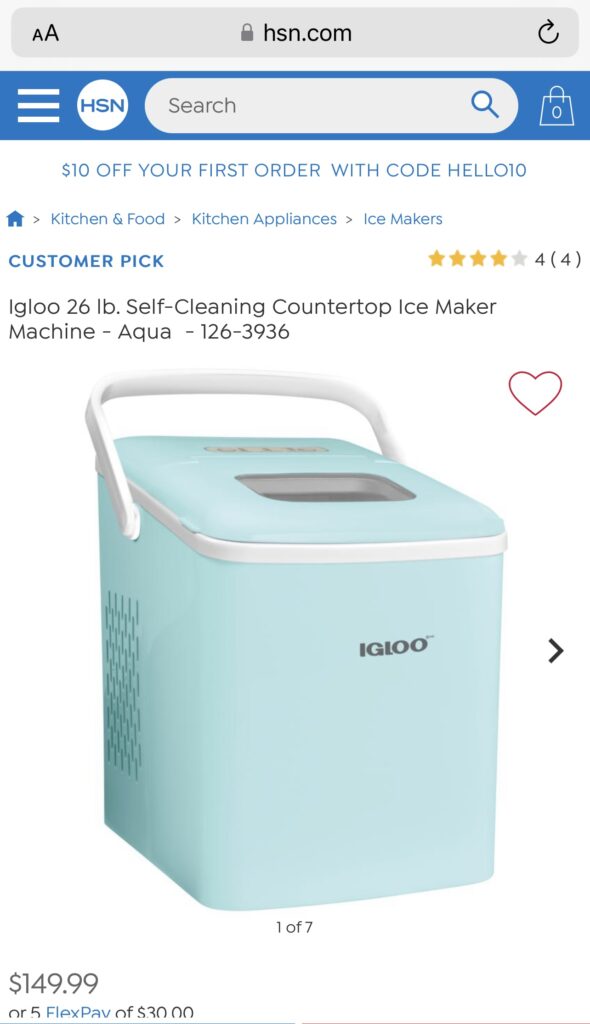 Every since I bought my ice maker home, I have been making ice and keeping it in gallon-sized Ziploc bags for easy storage. I now am able to chill all beverages and will be cool as a cucumber for the hot Summer months! 
About our fabulous blogger: