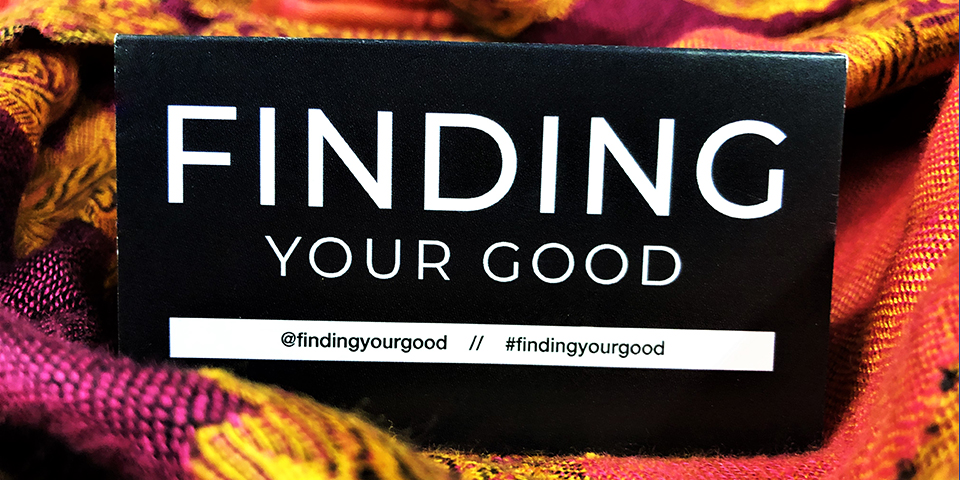 At Finding Your Good Events, Attendees Have the Opportunity to Be Awarded for Their Ongoing Support
Introducing the MeetUp Loyalty Card Program
For upcoming Finding Your Good events, participants will be given a MeetUp Loyalty card. For every Finding Your Good event attended, participants will receive one stamp marking on their card by a DC Goodwill representative. Once eight (8) stamps are collected, the attendee will be eligible for a $10 Goodwill Gift Certificate. Just show this to a Goodwill Marketing Representative at your 8th event.
Share On Social, Earn More
By sharing a Goodwill Find on social media (Facebook, Instagram), tagging Finding Your Good (@findingyourgood) and DC Goodwill (@dcgoodwill), participants will obtain one extra stamp, when they show their post to a Goodwill representative at their next event.
Please Note:
This discount is separate from all other DC Goodwill offers.
This program only applies to Goodwill of Greater Washington's Finding Your Good Events.
When showing a picture of a social media post, participants receive a maximum of one stamp per event (not per photo).
About Finding Your Good
To put new life into your Goodwill Finds. Finding Your Good is about gaining inspiration from a community of experts who will provide tips to help you reinvent your personal style that is socially sustainable.