With Mother's Day just days away, here are five easy and earth-friendly DIY gifts we know the Mother-like figure in your life will love. In addition to being fun, these projects are also good for your budget when you pick up items at Goodwill. Also, reusing and repurposing things keeps them out of landfills which is good for our beloved planet.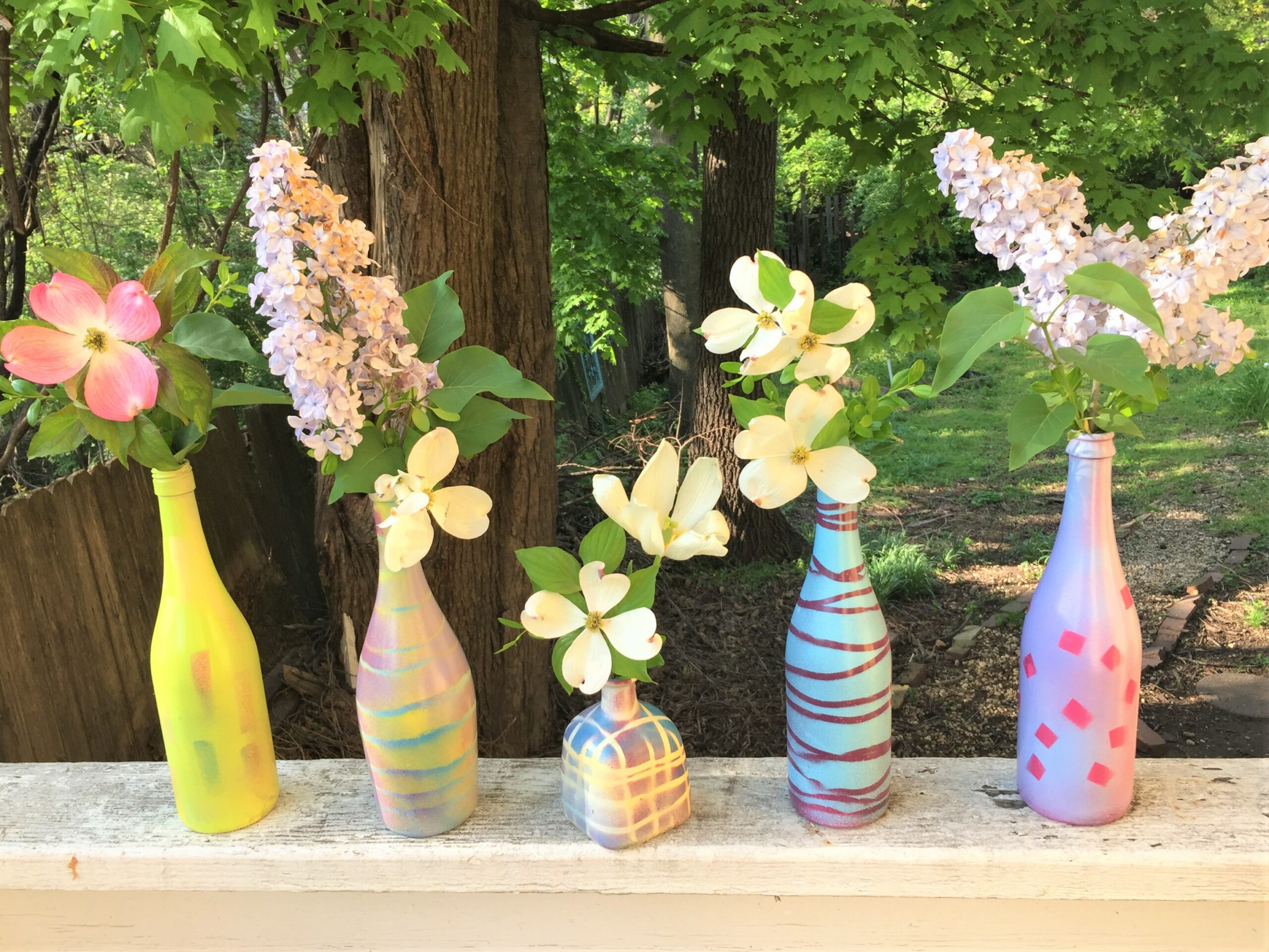 Mothers love gifts made by their children, no matter if the kid is 3, 13 or 30, so these projects are dedicated to all Mother-like figures for the selfless things they do for us and, one in particular—my beautiful Mom Barb whose unconditional love and boundless energy are inspiring!
Project 1: Purse Planters
Transform a colorful purse into a unique planter to fill with posies for Mom.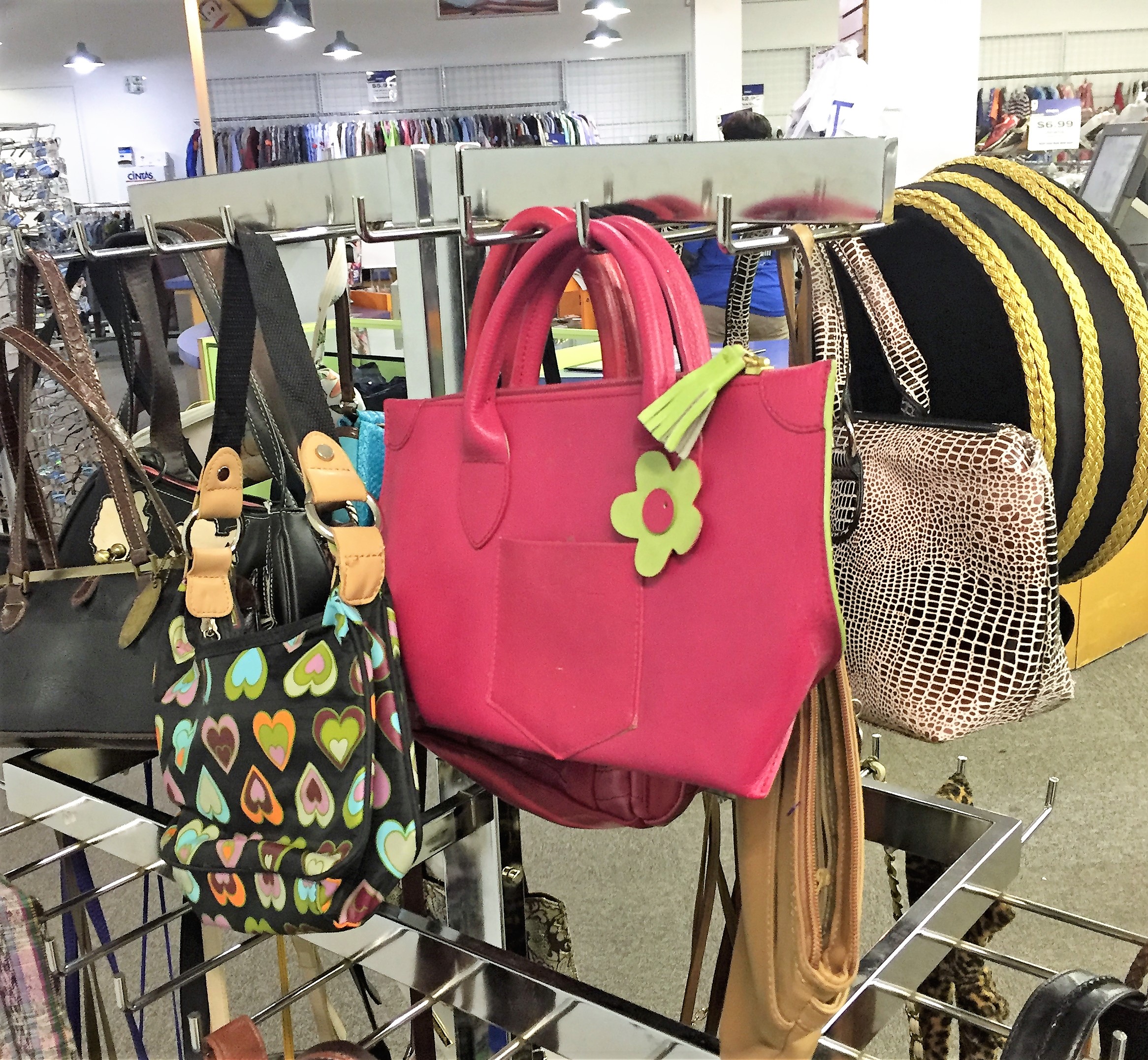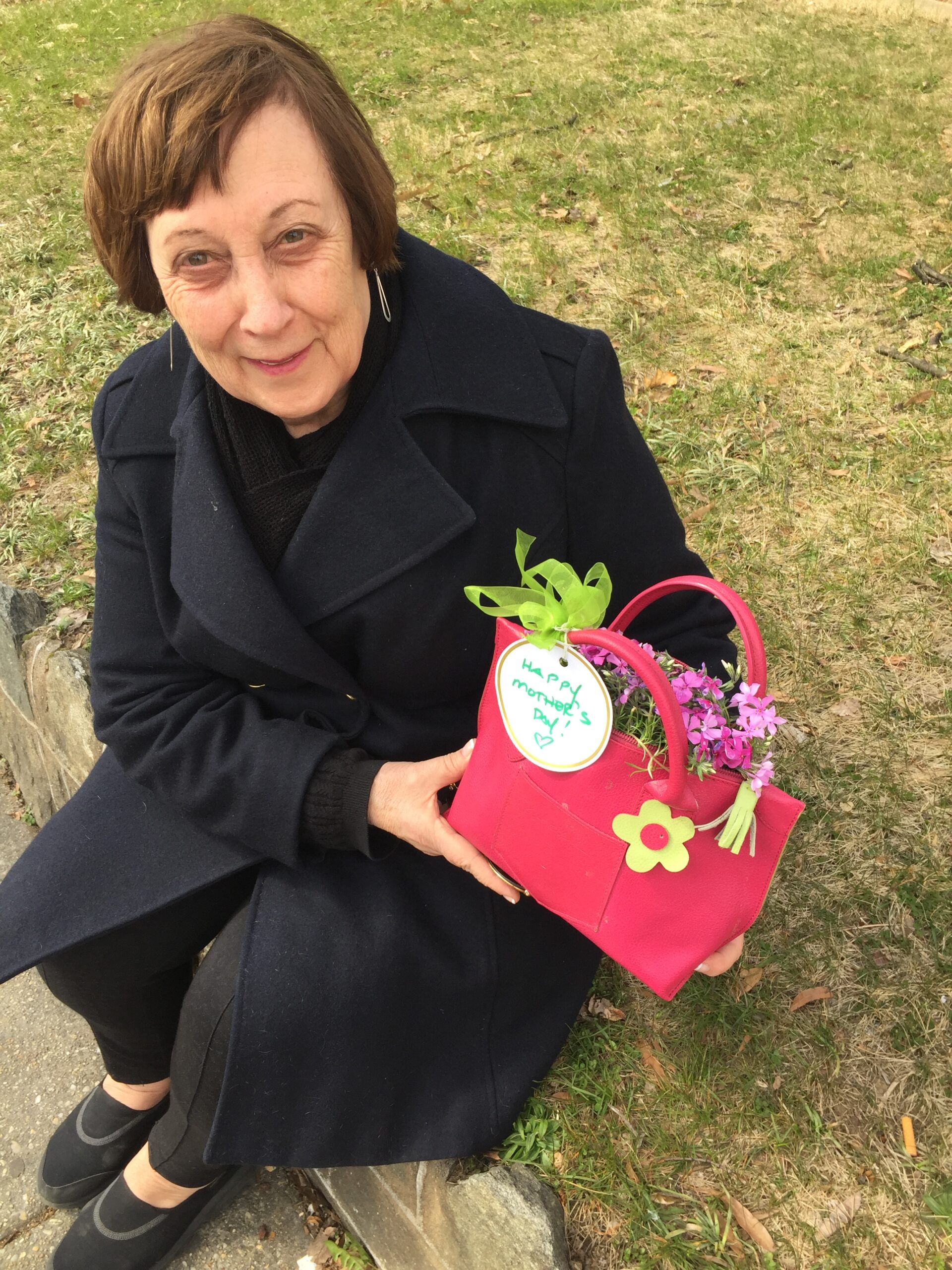 Here's How:
1. Line the purse with a plastic bag to keep in moisture and prevent potting soil from getting out.
2. Add pebbles and/or small stones to the bottom for drainage and to help hold it upright.
3. Fill it with potting soil.
4. Add a flowering plant.
5. Tie on a bow and add with a loving message.
Project 2: Costume Jewelry Message Art
Create charming—and blingy—art with jewelry parts and repurposed frames.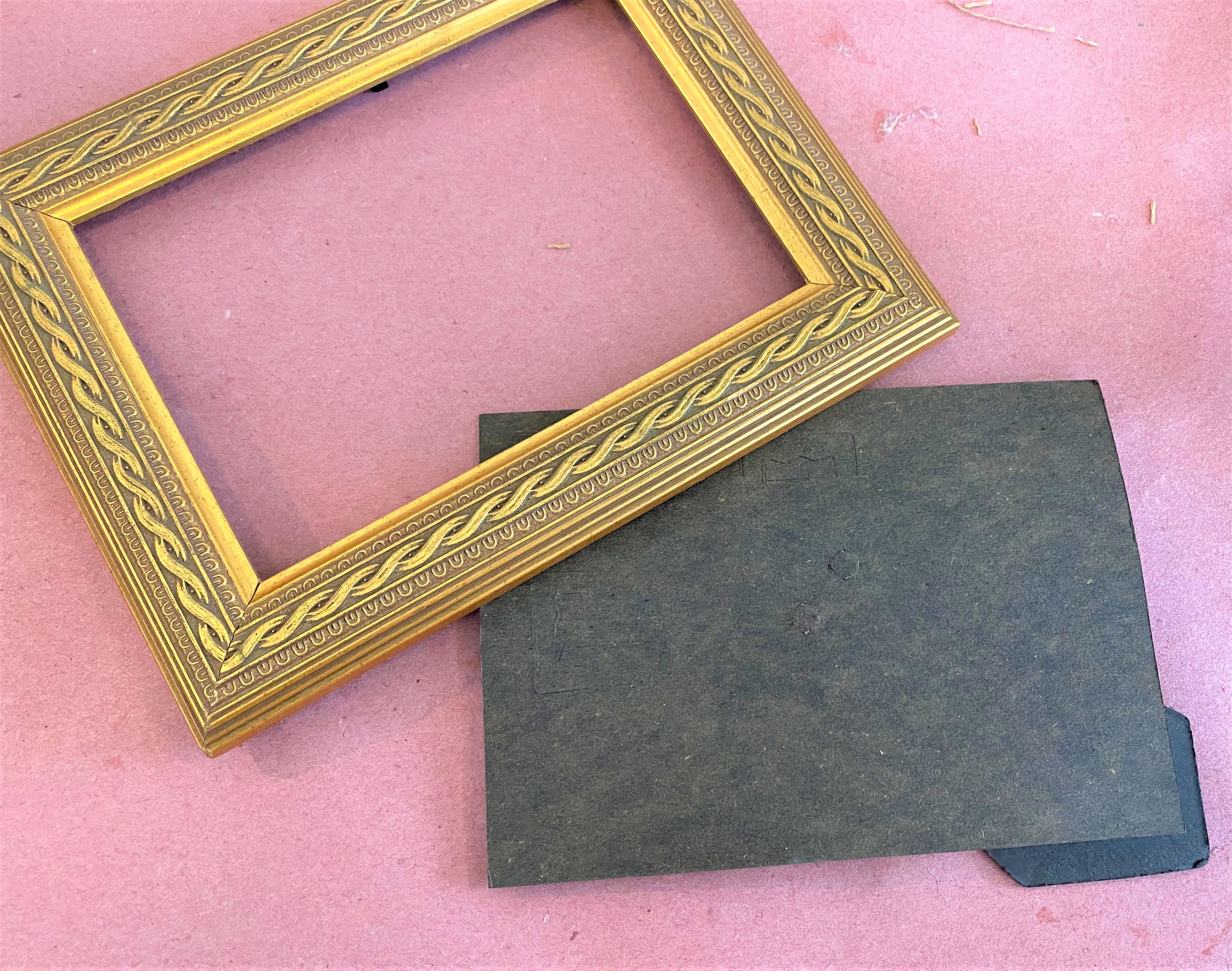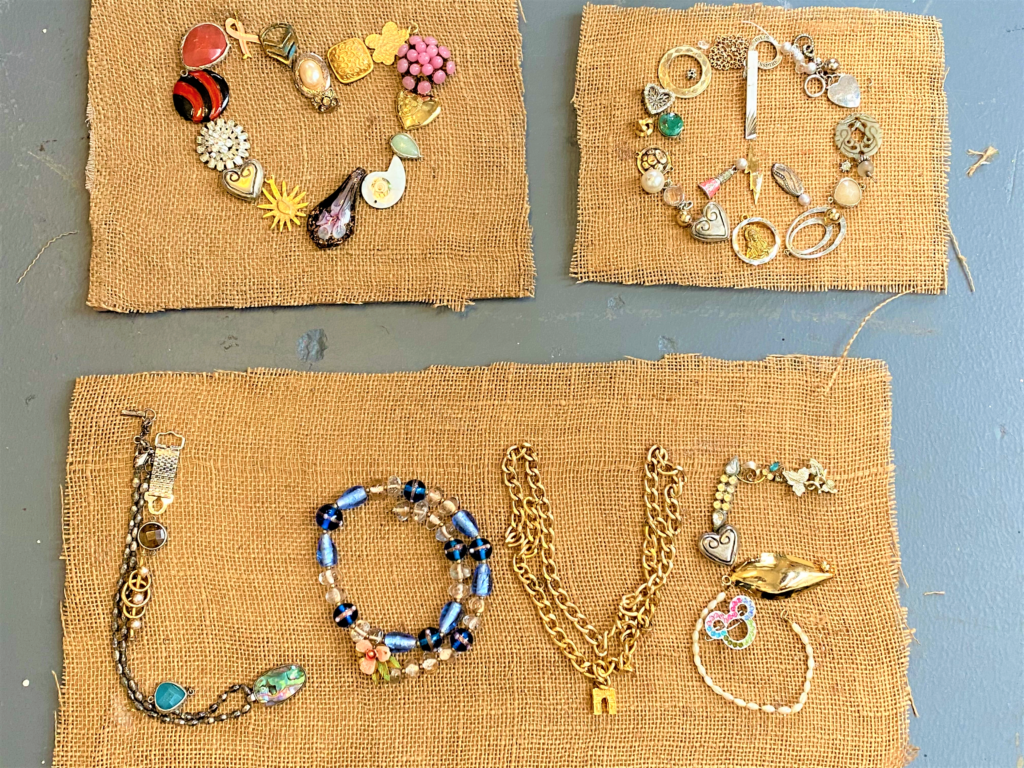 Here's How:
1. Take a part of small to medium sized picture frame, removing and carefully tossing/recycling the glass piece.
2. Cover the cardboard backing with burlap or other light, solid colored fabric. Cut and glue in place.
3. Line up parts of necklaces, bracelets, earrings and brooches to create words like, "Love," "Mom" or "Hope." With epoxy glue, carefully adhere each piece in place.
4. Or create shapes like hearts or flowers then fill in with jewelry pieces, using glue to hold them.
5. After the glue has dried, place the frame (minus the glass) around your jewelry art for a finished look.
Project 3: Painted Bottle Vases
Upcycle used, glass bottles with spray paint for whimsical, colorful vases.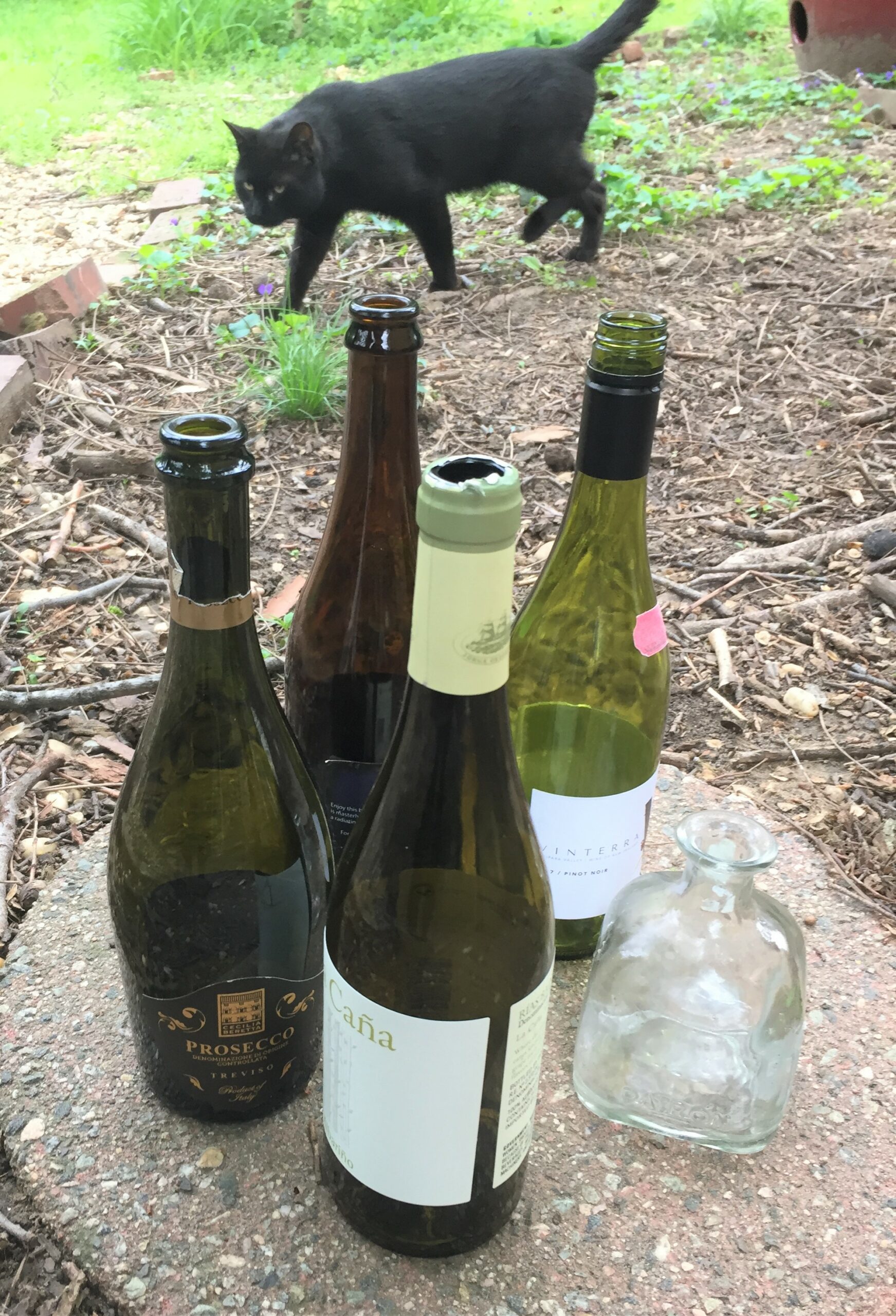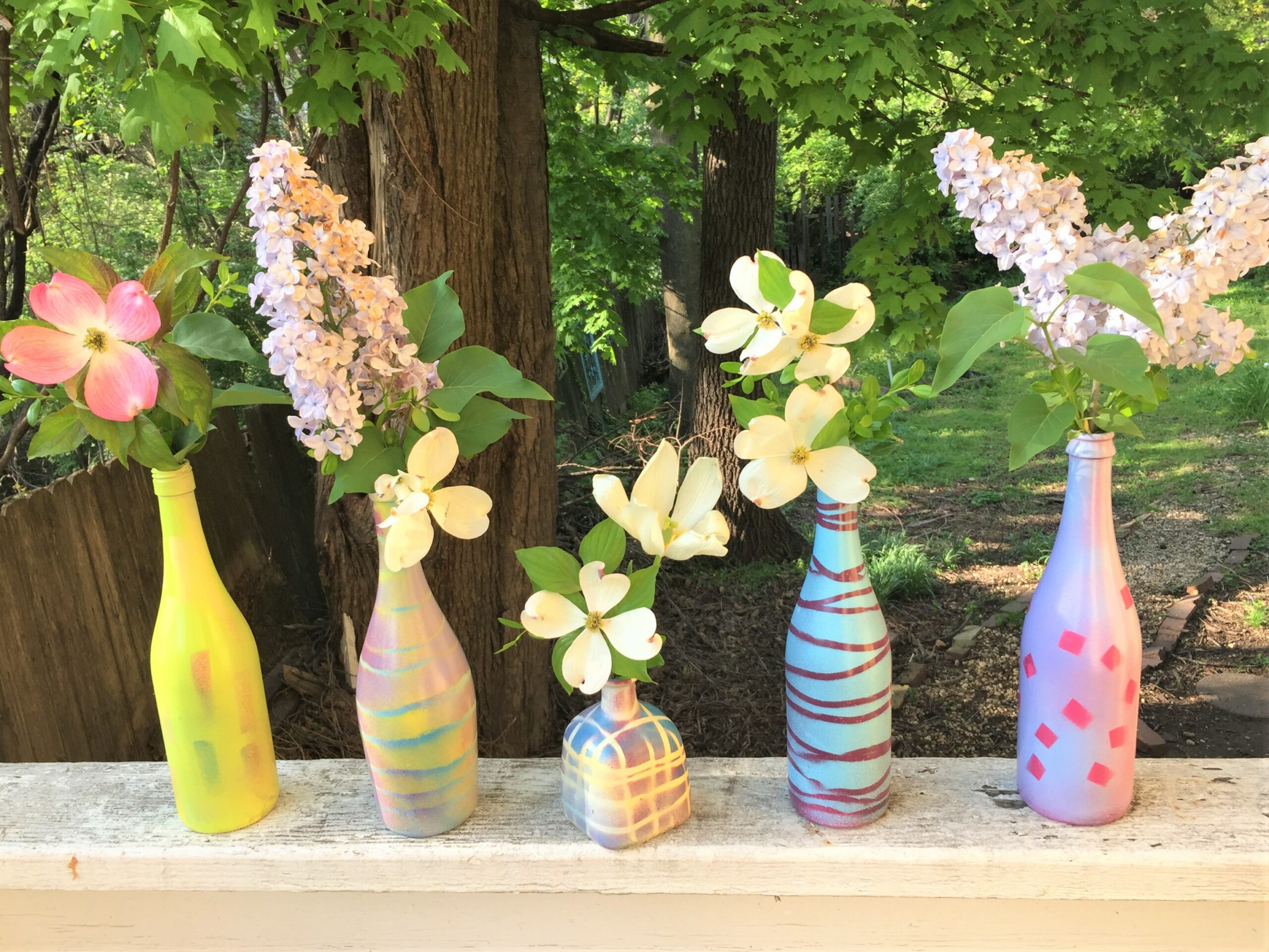 Here's How:
1. Wash out the bottle.
2. Place outside on a drop cloth and spray on a cheerful color (maybe your mom's favorite); let dry.
3. Cover the spray-painted bottle with string, rubber bands or even small post-it notes, leaving gaps.
4. Spray on another color (or even two!) and don't worry about perfect coverage.
5. Remove the string/rubber bands/small post-its to reveal the first layer/color.
6. Fill with water and fresh flowers.
Project 4: Repurposed Dish Garden Flowers
Give your mom's garden (or flower boxes or plant pots) charm with flowers from dishes, other reused items.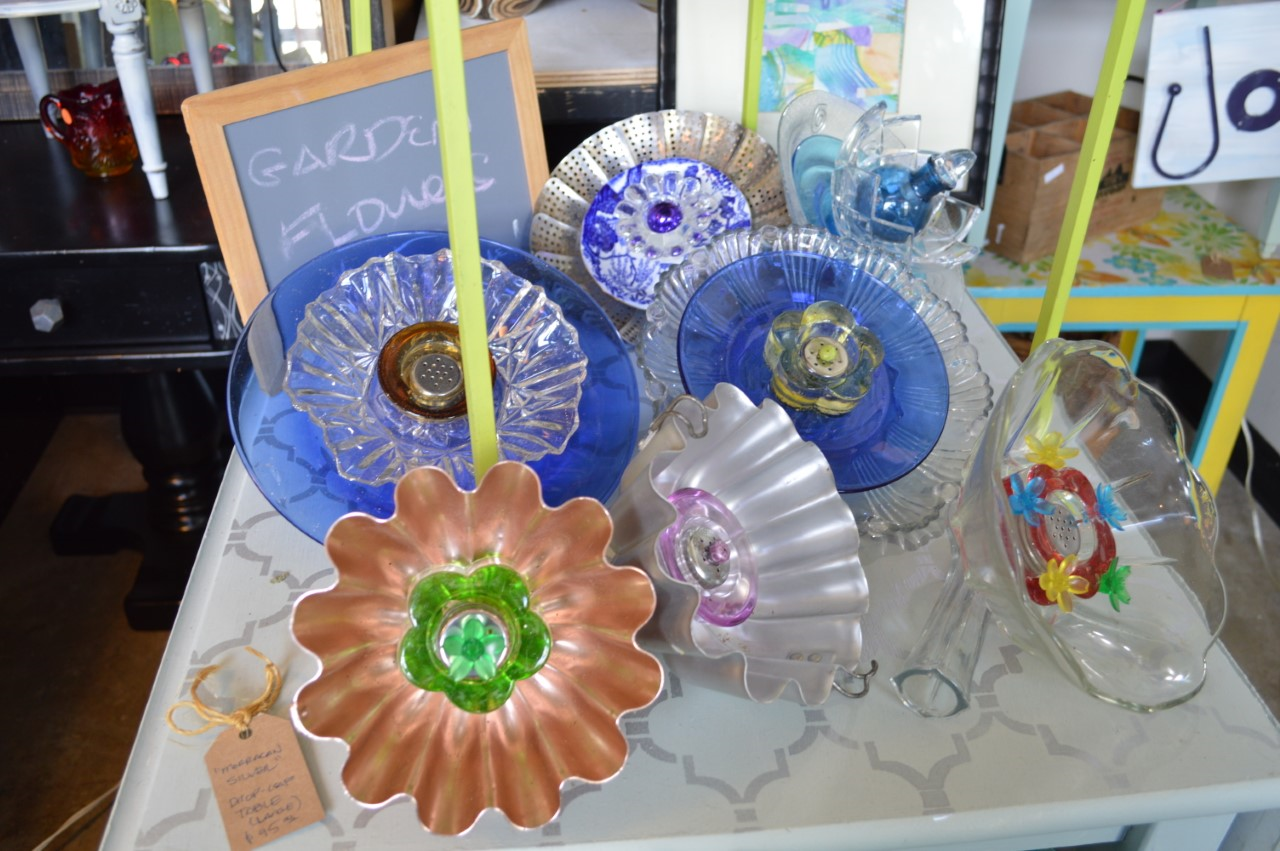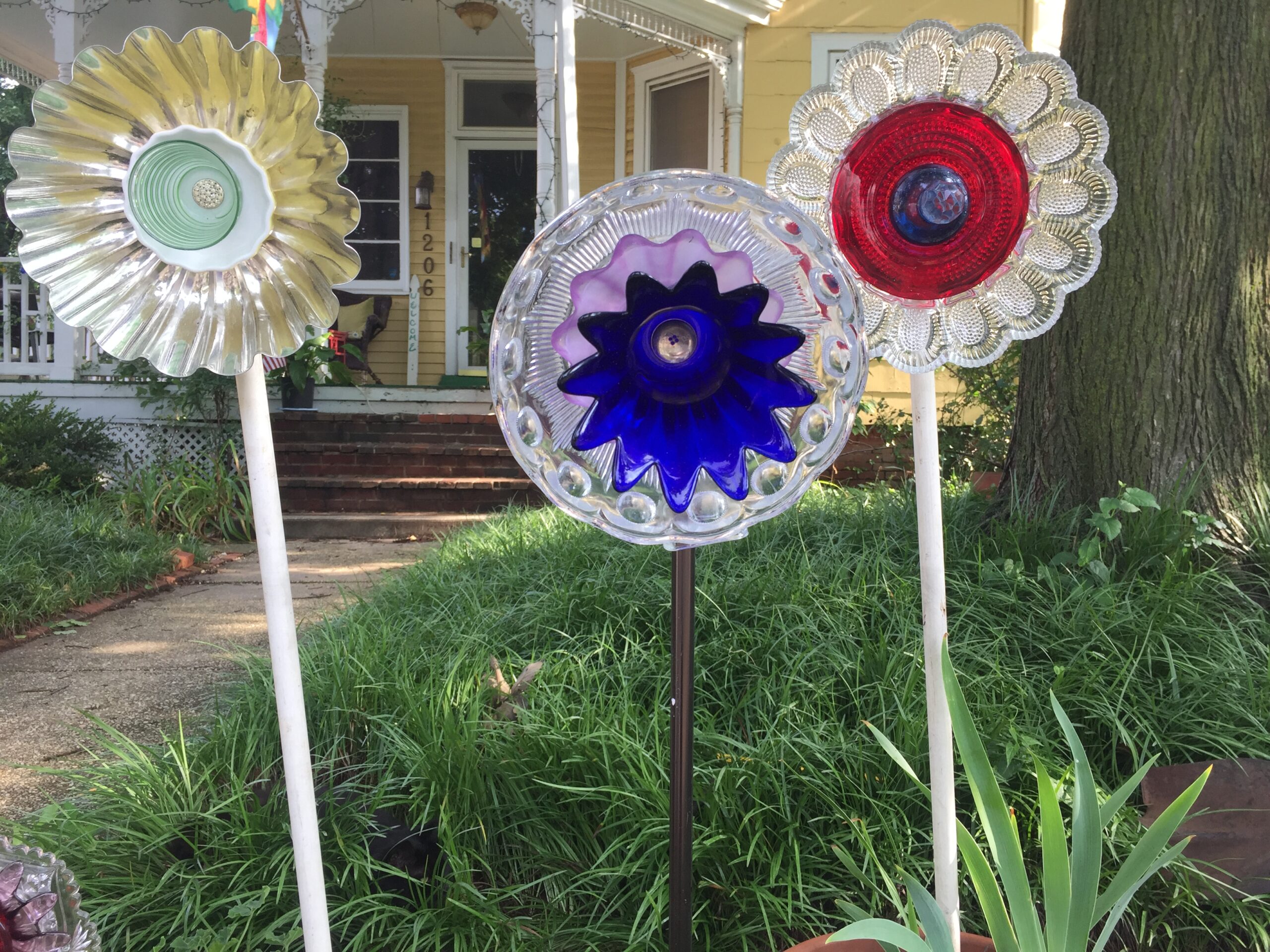 Here's How
1. Pick up clear glass plates, bowls, salt & pepper shakers, candle votives from Goodwill. Lightweight tin items work well, too.
2. Use a medium-sized plate as the flower's base and build from there adding smaller plates or bowls on top. Secure one item to the next with outdoor-friendly, strong glue.
3. Add smaller plates or bowls on top; add a glass votive, too. Consider using the metal part of a salt & paper shaker as the flower's center. Hold in place with painter's tape until the glue is dry.
4. Flip your flower over and glue a glass salt & pepper shaker to the bigger plate/flower back. Let dry.
5. Cut a round dowel (or part of a broomstick or rack handle) and place it securely in the ground/flower box/plant pot.
6. Place the garden flower on top so that the salt & pepper shaker (now upside down) goes over the dowel.
Project 5: Travel-theme Picture Frames
Make memories with Mom by upcycling frames filled with travel photos. If possible, do this project with your mom while on your trip for an additional fun time together.
Here's How:
1. Take apart small to medium sized, wooden picture frames that have flat frame fronts.
2. Place on a drop cloth outside then spray paint with a nature-related hue. Let dry.
3. Use a glue gun to secure items collected from your trip like sea shells, pebbles, small stones, feathers, pine cones, twigs, etc.
4. Fill frame with a photo from your adventure together and reassemble it.
There are so many great ways to show your mom—or that mother-figure in your life—how much you care by taking time to make a gift that she will treasure for many years to come.
What ideas do you have to repurpose/upcycle a second-hand, thrift store item into a one-of-a kind, priceless present for that special someone? Please share as we love to get inspiration for our readers' creative efforts!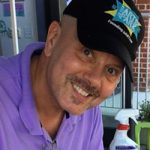 Tim Kime
Artist, Motivational Speaker, Life Coach
Tim Kime is an artist, life coach, connector. He is President of Kime Leadership Associates offering executive coaching, meeting facilitating and motivational speaking. He is also Chief Creative Force of Transformation Junkies which upcycles furniture and other household items into functional works of art. He combined his two passions—unleashing the potential in people and transforming items with the launch of the Art of Possibilities Workshops. These workshops are part upcycling, part dreaming, part goal setting.