Staying home doesn't have to be boring!
Like most people, my family is spending a lot more time at home right now out of concerns over the COVID-19 coronavirus. With schools closed and activities cancelled, everybody is looking for fun things to do inside.
Now is the perfect time to get lost in a good book or sit down with your family for a fun Game Night.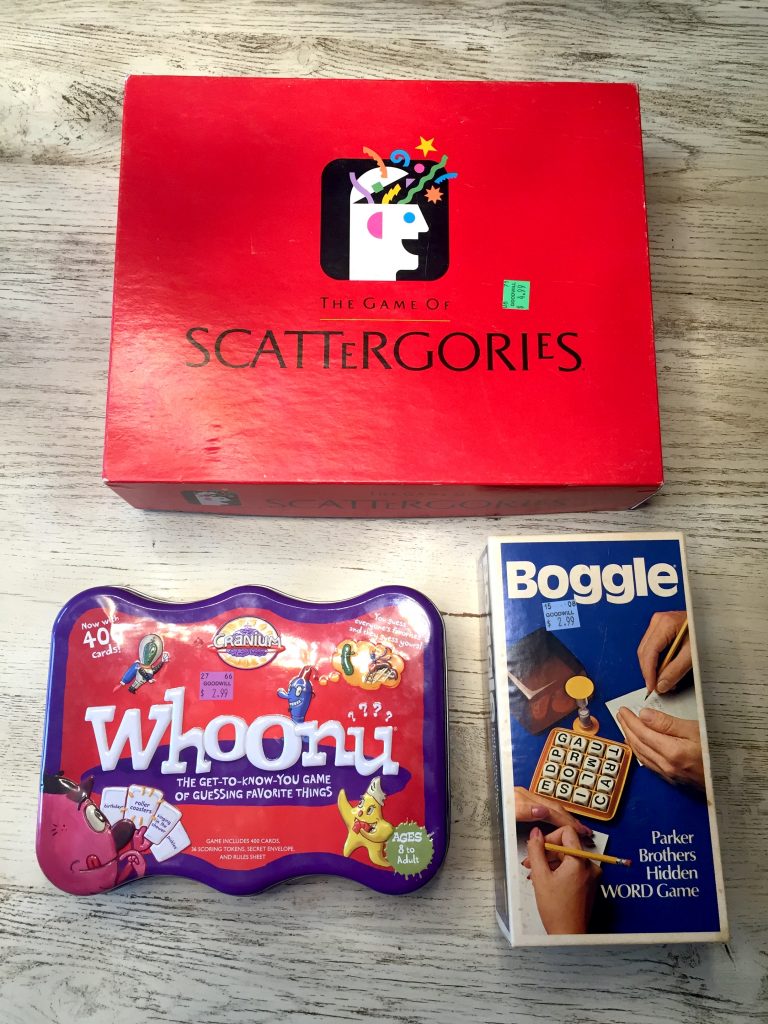 Goodwill has long been my go-to place for discount books and games. No trip to Goodwill is complete for me until I peruse the bookshelves.
On my latest trip, I found a leadership book I thought my husband would like (he did!) and a Rachael Ray cookbook. I spent less than $5 for both books—and found some great new recipes to try.
Last summer, my son found this Plants vs. Zombies activity book. How can I say no when the book was only $2? Somebody had already done a few of the activities, like this awesome zombie drawing. But there were plenty of activities remaining for my son to do.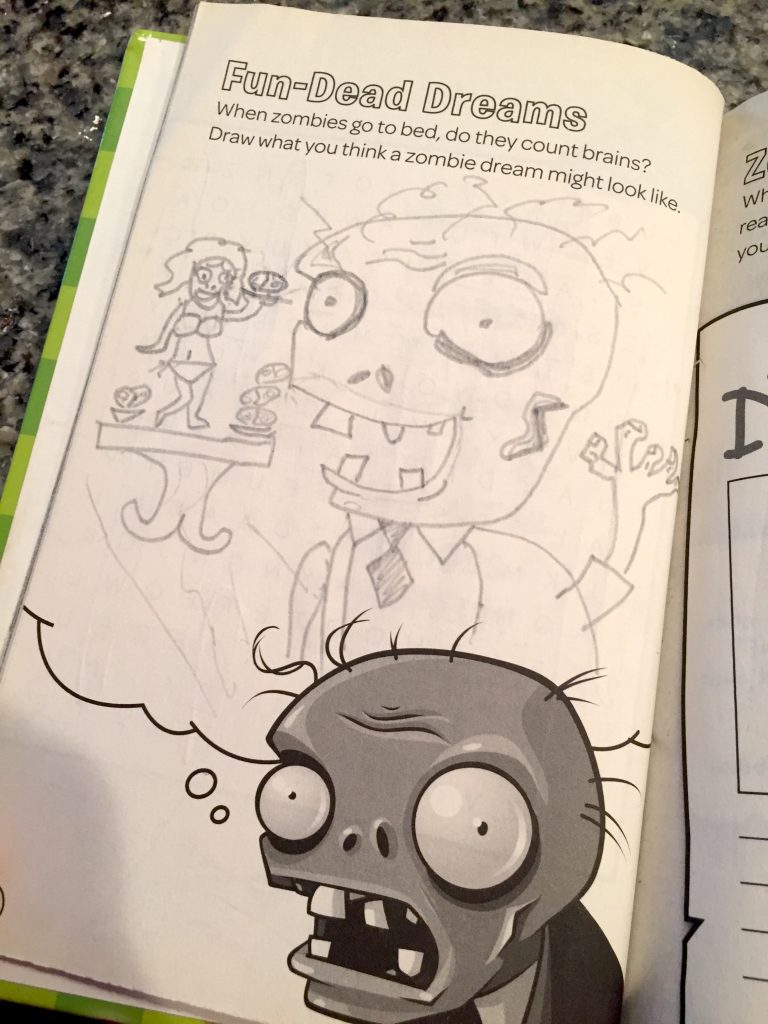 I also like to check out the game section. We have a growing collection of games at our house, all purchased from Goodwill at a fraction of the cost of buying new.
The savings are a big reason I like buying games at Goodwill, of course. But I also like the randomness of it. You just never know what you are going to find.
I have picked up old-school versions of Scattergories and Boggle, two of my favorite games when I was a kid. It's really fun for me to play them again and I love that my son now enjoys them too!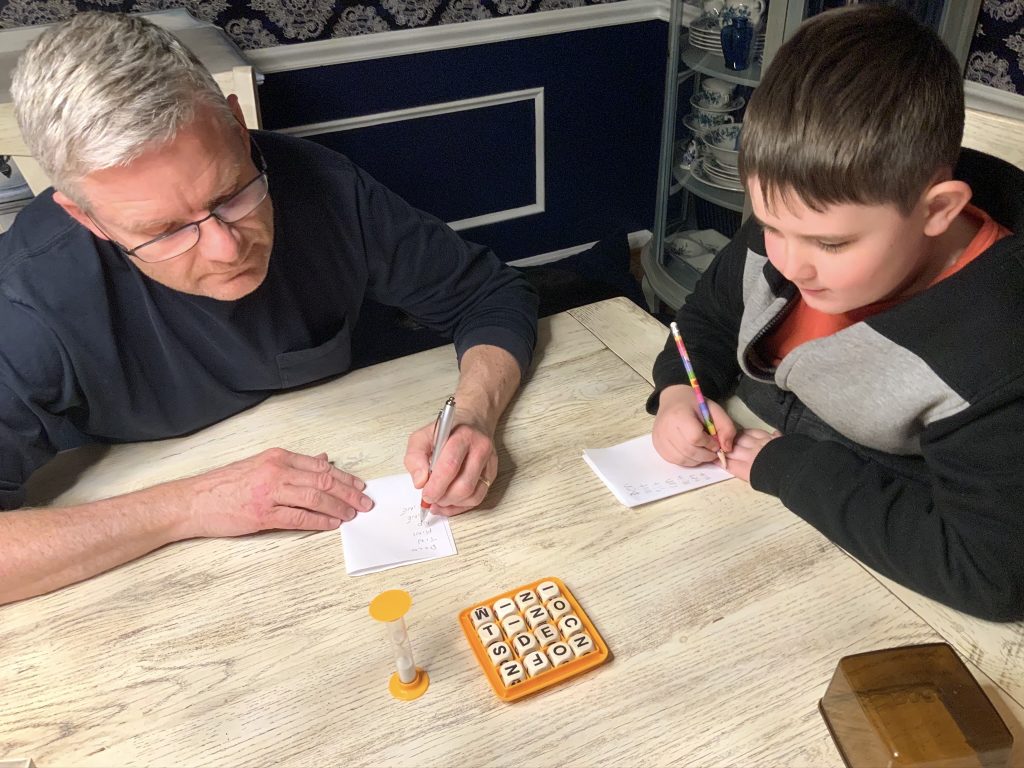 I have also found games that I had never heard of before, like this game called Whoonu. For $3, it was worth a try.
Whoonu was new in the box so I knew all the parts were there. Don't worry if the games you buy at Goodwill don't come with instructions. A quick online search will turn up directions for most games.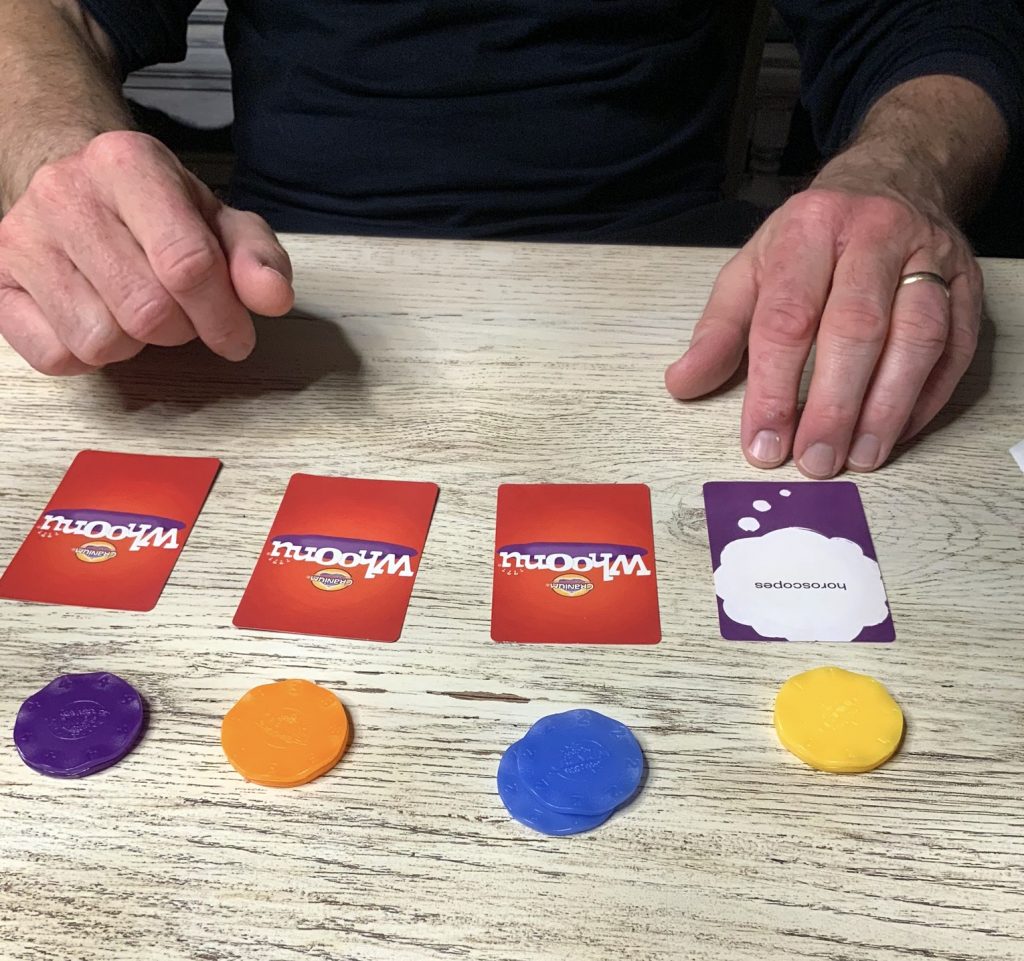 Who knew? Whoonu is a lot of fun. Everybody gets a handful of cards with random items printed on them like: squirrels, crafts, kites, Shark Week. You have to guess which items the other players would rank as their favorites, getting points for each item you match.
We played several rounds the other night … and we all ended up with the same amount of points. Every. Single. Time. I guess we know each other pretty well!
Whoonu may have been a draw, but I'm still the Boggle champ!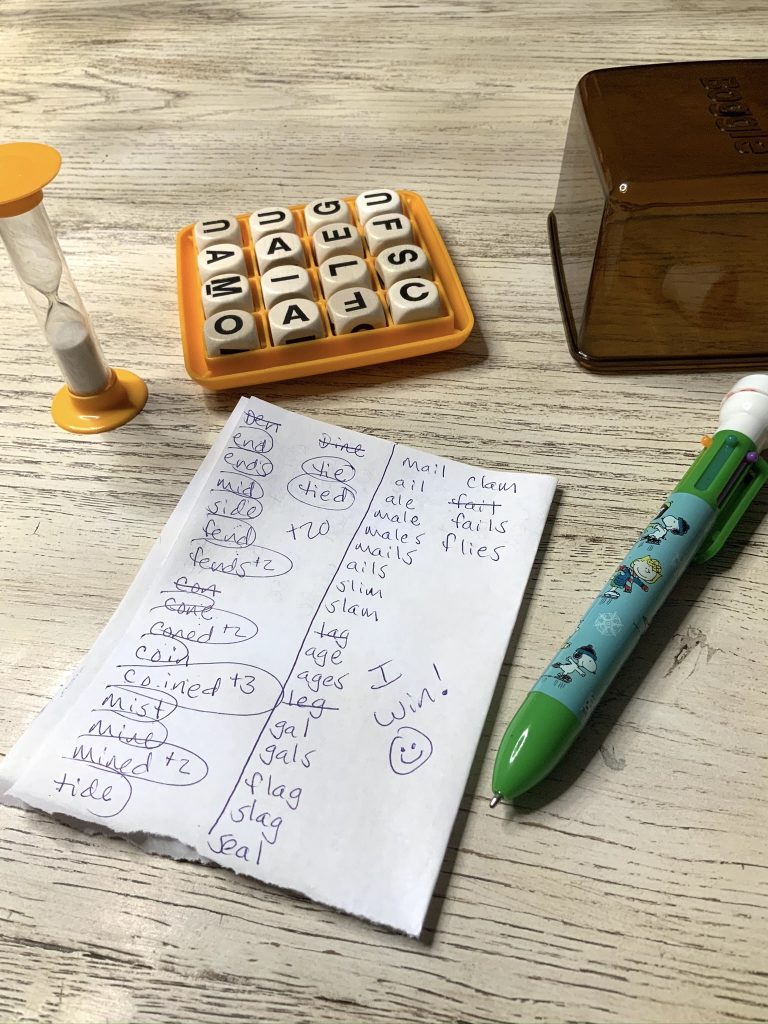 (OK—so I was playing against an 8-year-old, but still … I will revel in my Family Game Night Victory! That's all part of the fun.)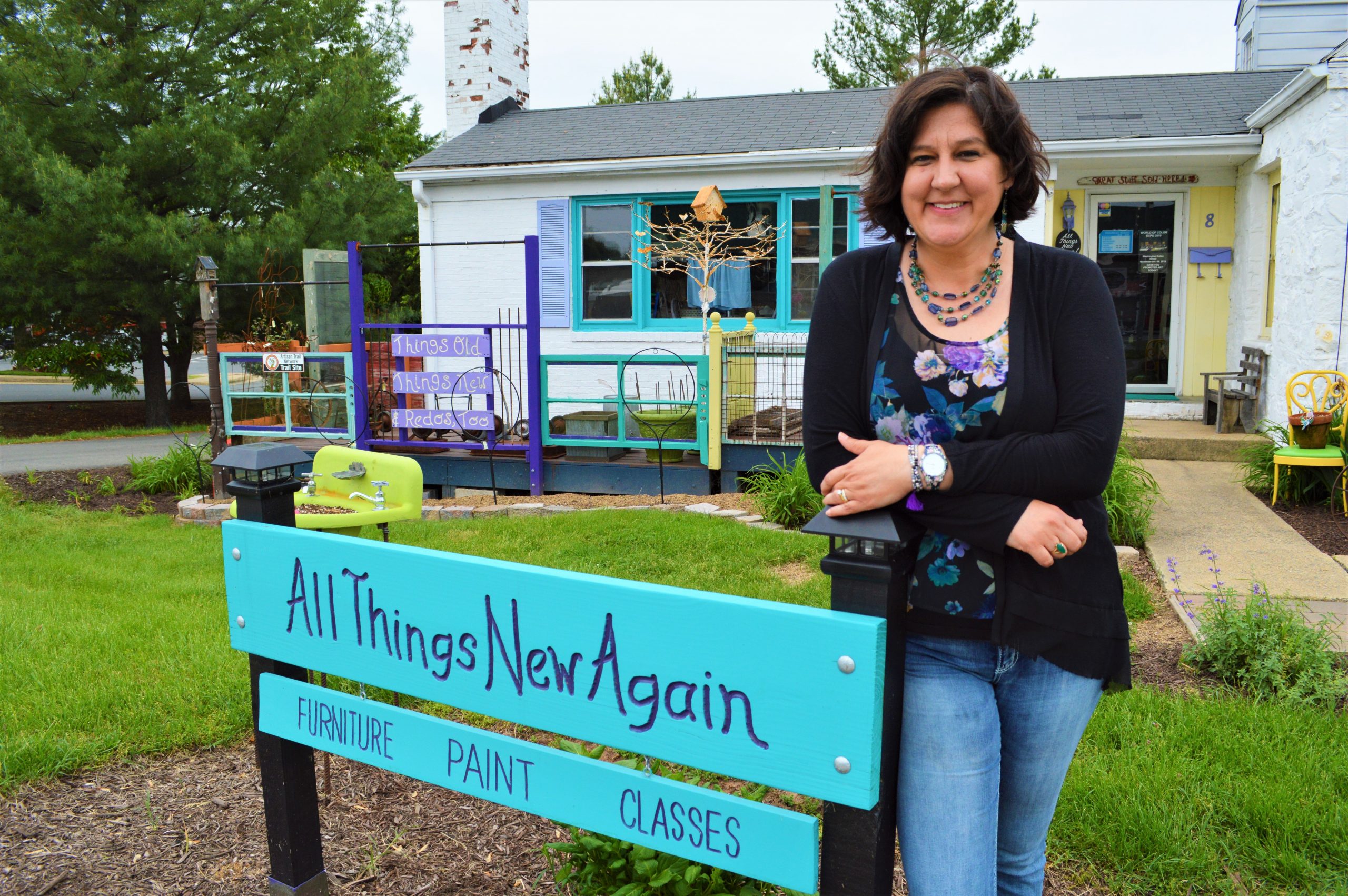 Courtney Mickalonis
Artist/Teacher/Blogger at All Things New Again
Courtney Mickalonis is an artist, teacher, and treasure hunter at All Things New Again, a furniture and paint boutique in Leesburg, VA. She finds old furniture that nobody loves anymore and makes it beautiful—and useful—again. Courtney teaches a monthly Learn How to Paint Furniture class at their Leesburg studio and hosts The Furniture Painting Friday Show every Friday at 12 noon on the All Things New Again Facebook page.