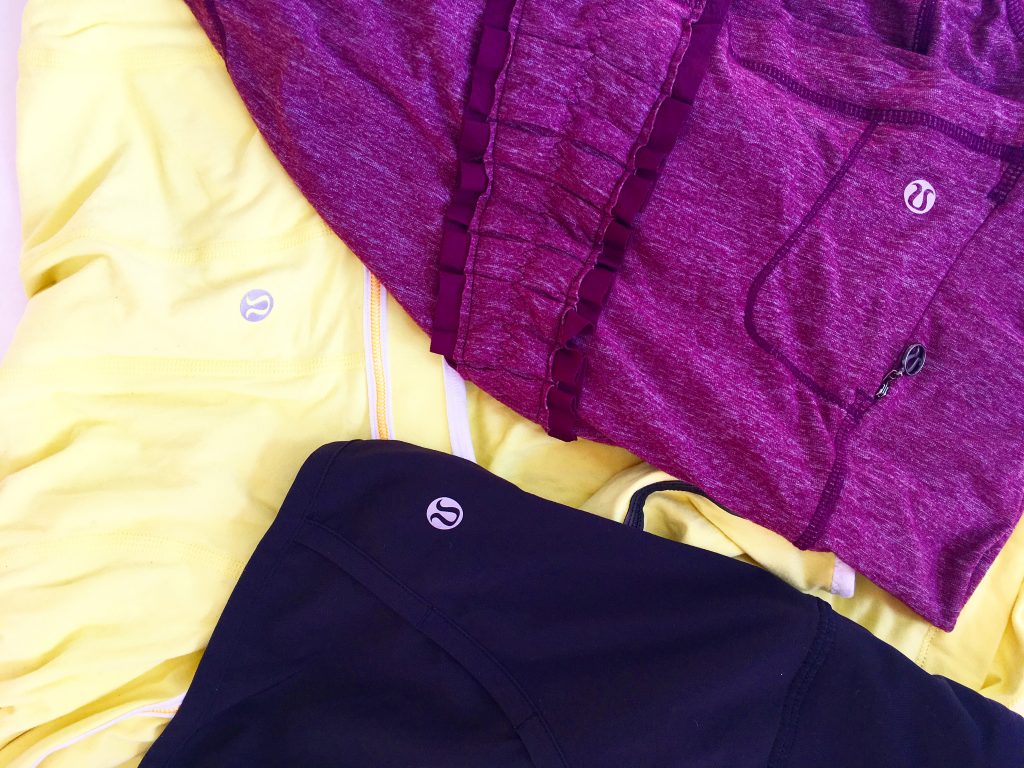 Fashionistas, for today's #MyGoodwillFind feature, I'm showcasing an entire collection of one of my favorite athletic brands' gear: Lululemon!
Whats better than a high quality and comfy 100% Lululemon fitness look? Not much, fashionistas, ESPECIALLY when you're not paying the full retail price. Now that's a genius work front ensemble.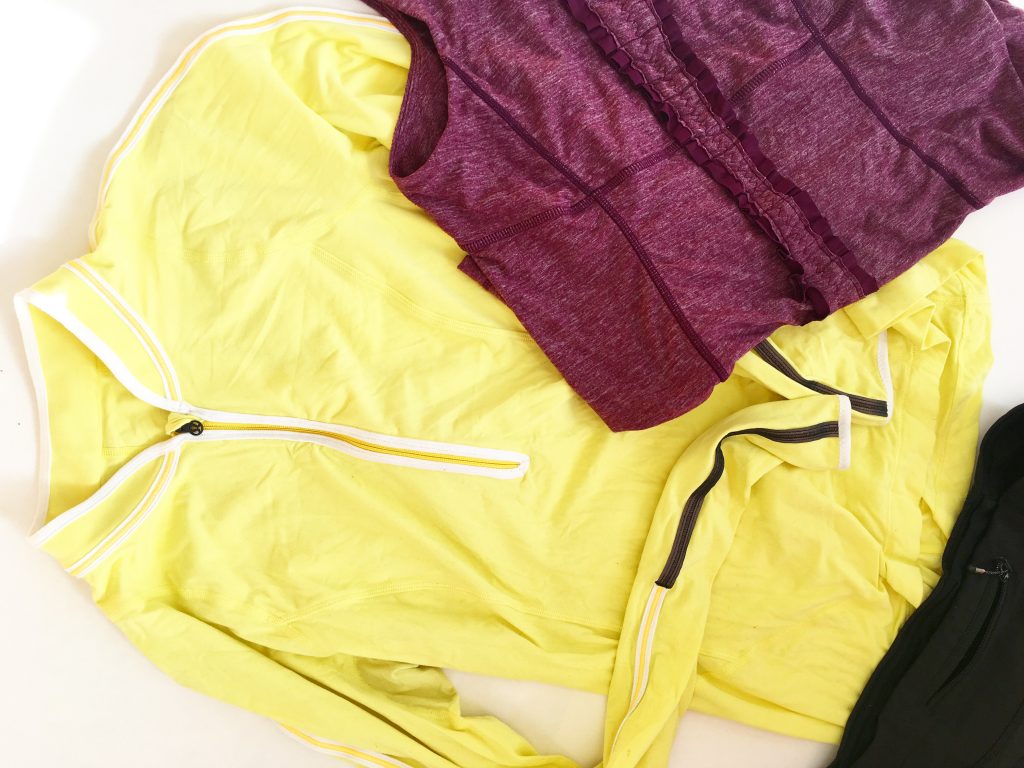 To keep warm on a winter workout day, I found this light and stretchy yellow pullover jacket with front and back zippers in a size small. It does not have a hood but has gray piping on the collar and sleeves. It has no visible stains and can be worn over other Lululemon tanks. Although this pullover jacket is form-fitting and tighter to the skin, it's comfortable and breathable.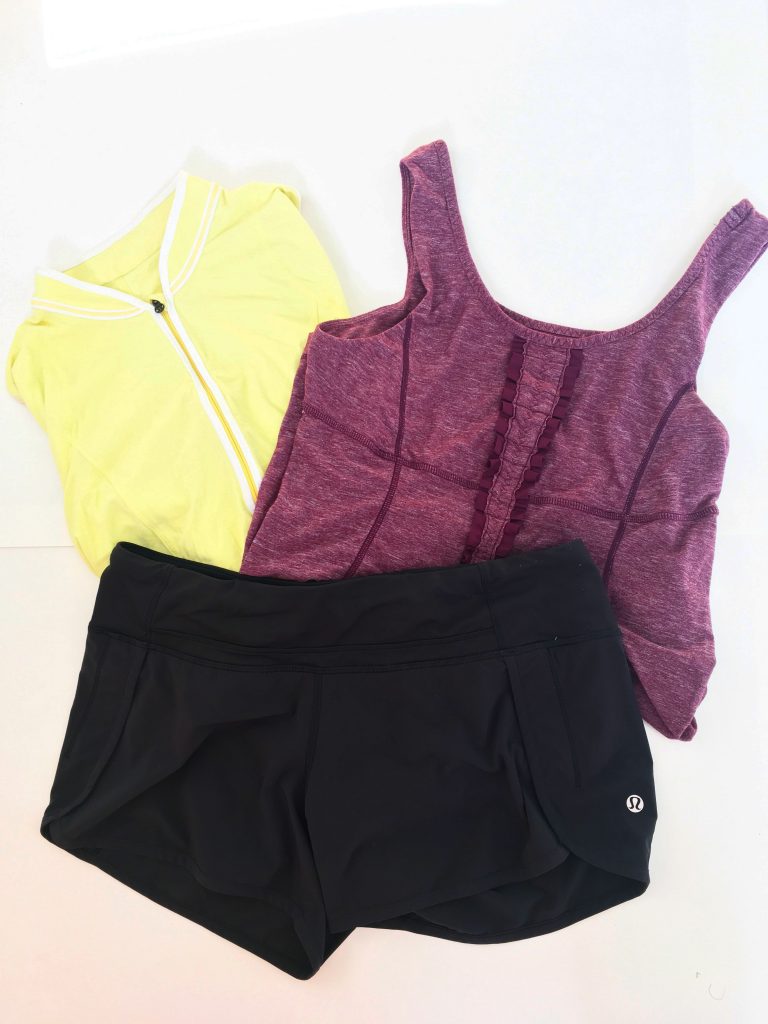 Underneath this jacket, I'd totally rock this stretchy Lululemon pinkish purple sleeveless top with ruffle designs on the center back. In a size small, it has body-contouring stitching throughout the shirt. Lastly, this top is decorated with a mini zipper pocket for keys and change. I chose to pair this top with the yellow jacket, because they're both colorful and bright – a type of color palette that you don't see much of during the winter.
To round out my look, I found these basic black stretchy shorts in a size 6 by Lululemon, too. They're so easy to pair with other Lululemon items, it's a mindless and stress-free task! While on, these fit as mini shorts and are good for practicing yoga.
At full retail, this outfit would have totaled at least $200 – a jack-droppingly expensive retail price. Luckily, today, they are much more affordable. 🙂