Don't you just love finding unique items that serve a totally different purpose than you intended?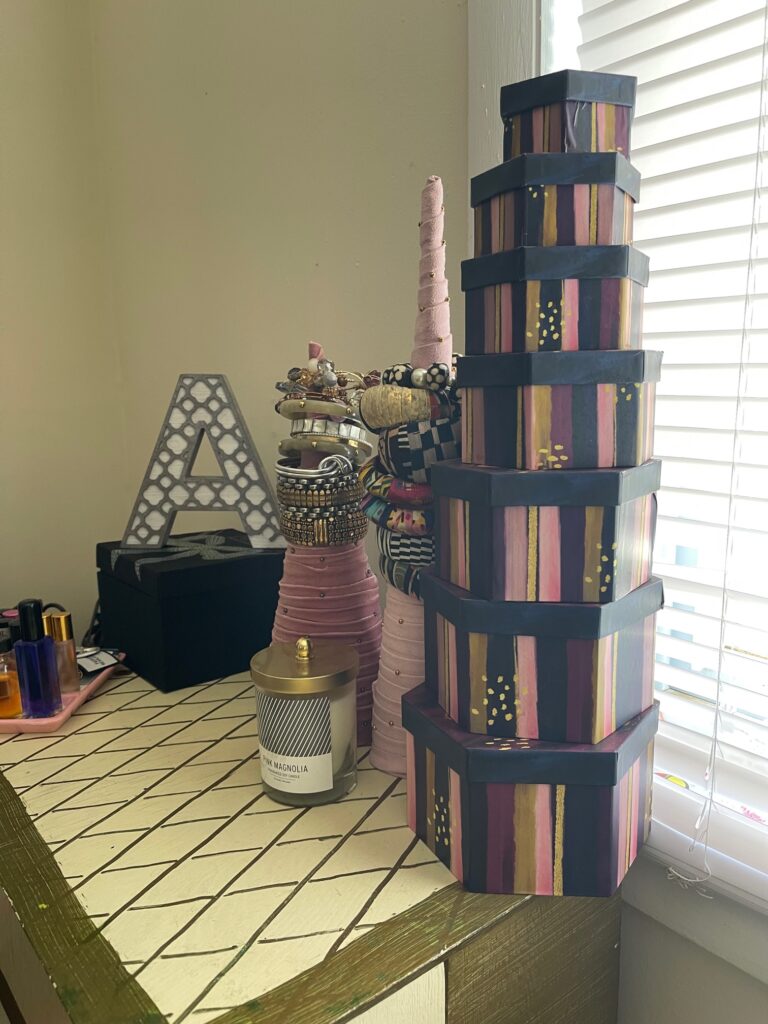 A few weeks ago, I found a cool pentagon gift box that I figured I could use for a birthday gift. After careful inspection, I found other boxes smaller and smaller in size. The best part is that the gift boxes were a steal at $2.99 AND 50% off!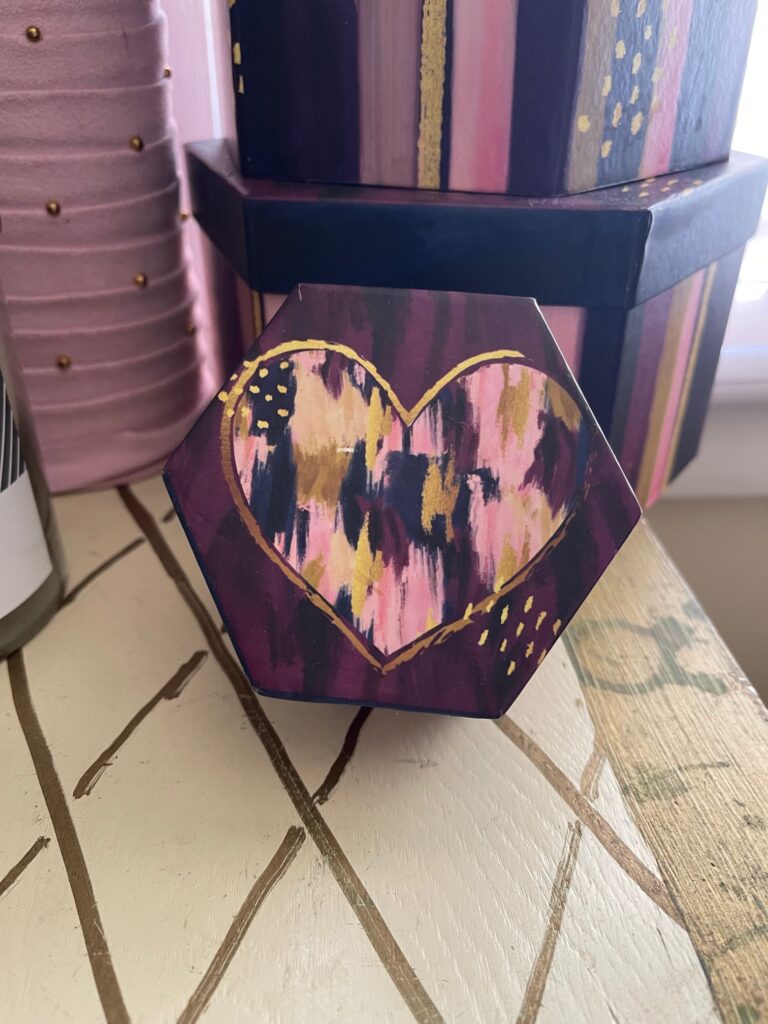 I ended up finding another gift box for my friend and kept these boxes for myself. Throughout the pandemic, I've continued to purge my wardrobe and accessories as I discovered that I had too much that I didn't wear. My bracelets and bangles were thrown together in a vintage American Tourister train case and would be a headache when looking for a particular set.
I decided a better solution would be sorting the bracelets by type and keeping them in separate boxes. I have boxes for my Alex and Ani bracelets, healing hardware bracelets, and other cool wrist candy. The decorated boxes look divine on my dresser as they are stacked.


Who knew a $1.50 purchase would be so practical and useful? Accessorizing just became easier for finishing up my favorite Goodwill thrifted outfits!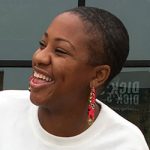 Amber Mixson
Fashion/Lifestyle Blogger
u003cemu003eAmber is a u003c/emu003efashion-bloggingu003cemu003e foodie and Instagram influencer with a passion for thrift store shopping. Her blog u003ca rel=u0022noreferrer noopeneru0022 href=u0022https://www.eatnstyleblog.com/u0022 target=u0022_blanku0022u003eEat N Styleu003c/au003e details her flair for cooking up not only tasty treats but inspired outfits as well. She has a passion for her community and is proud to serve others with her gifts. Follow her on Instagram (@u003ca rel=u0022noreferrer noopeneru0022 href=u0022https://www.instagram.com/eatnstyleblog/u0022 target=u0022_blanku0022u003eeatnstyleblogu003c/au003e) for more stylish tips and culinary adventures.u003c/emu003e