I love finding ordinary old items at Goodwill and transforming them into something new and unexpected. I knew when I purchased this $10 stack of wooden bowls and spoons that they were not going to end up in my kitchen!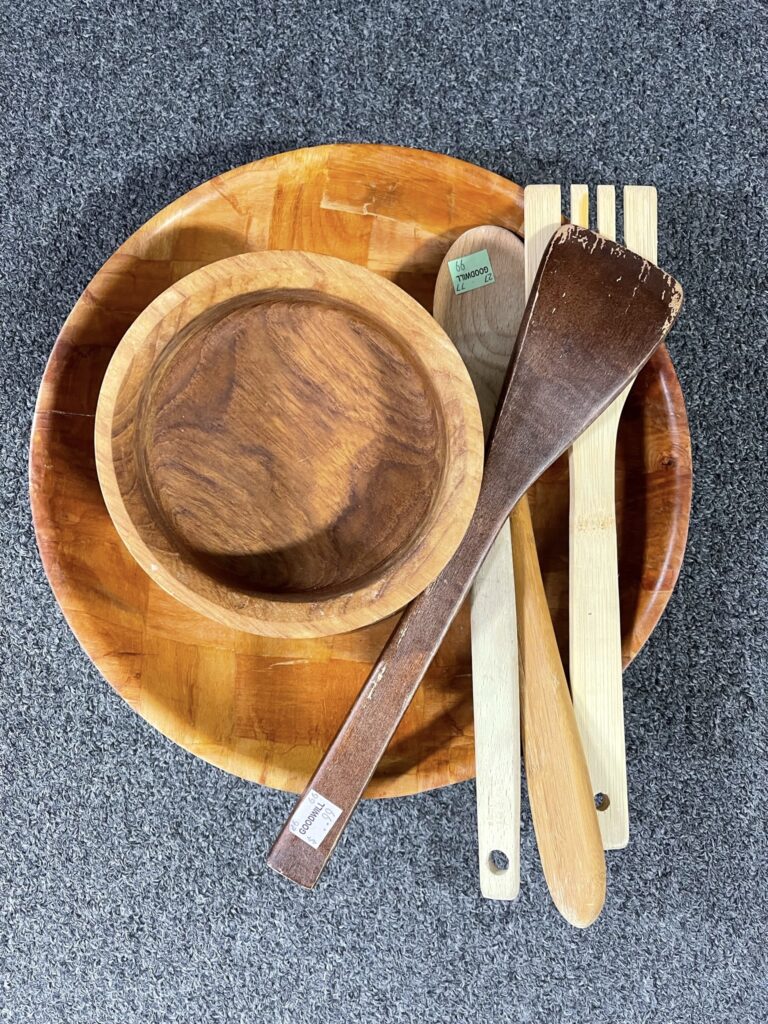 Instead, I spray-painted two of the smaller salad bowls white. The larger serving bowl and all of the utensils got a bright green makeover.
IG REEL: https://www.instagram.com/p/CgAZW2PDN8h/
Can you guess what I'm making? When I posted this Instagram reel, a lot of people guessed that I was making a little frog for the backyard. That was a good guess!
But that's not it.
After the paint dried, I added black ovals and a few smaller white circles to transform the white bowls into little eyeballs. Eyeballs are so easy to make—even if you don't consider yourself an artist! They are just a series of circle and oval shapes. Google "cute cartoon eyes" for lots of ideas.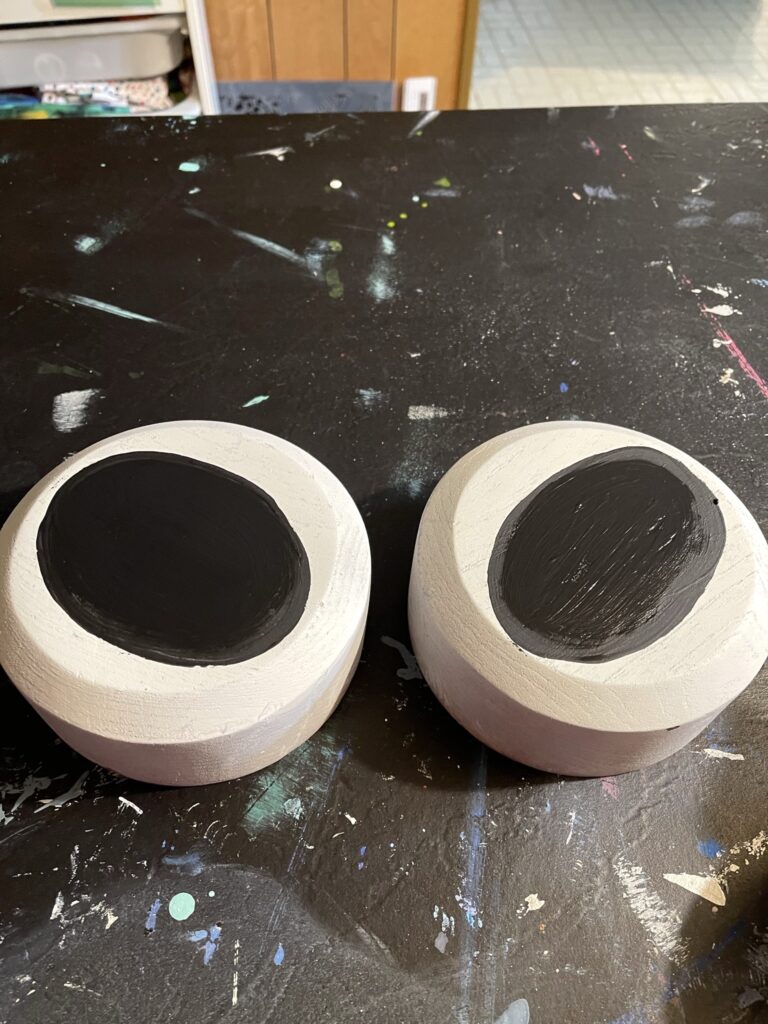 I used little sponge stamper thingies to make the white circles. Don't get too fussy on this step. We're going for whimsy here – not perfection!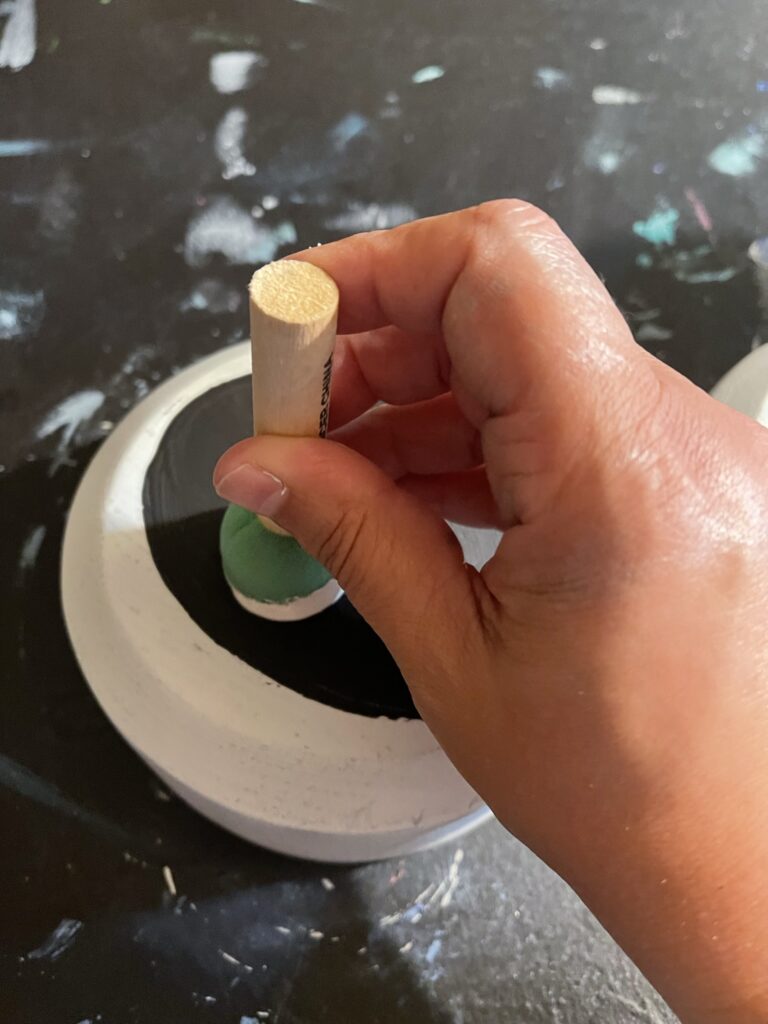 Once my eyeballs were done, it was time to assemble my creation.
I started with the body. Then added the arms and legs, screwing them onto my fence. It is best to start with drilling a small pilot hole into both the bowl (or spoon) and the fence before screwing them. This prevents the bowls from cracking and makes it easier to attach to the fence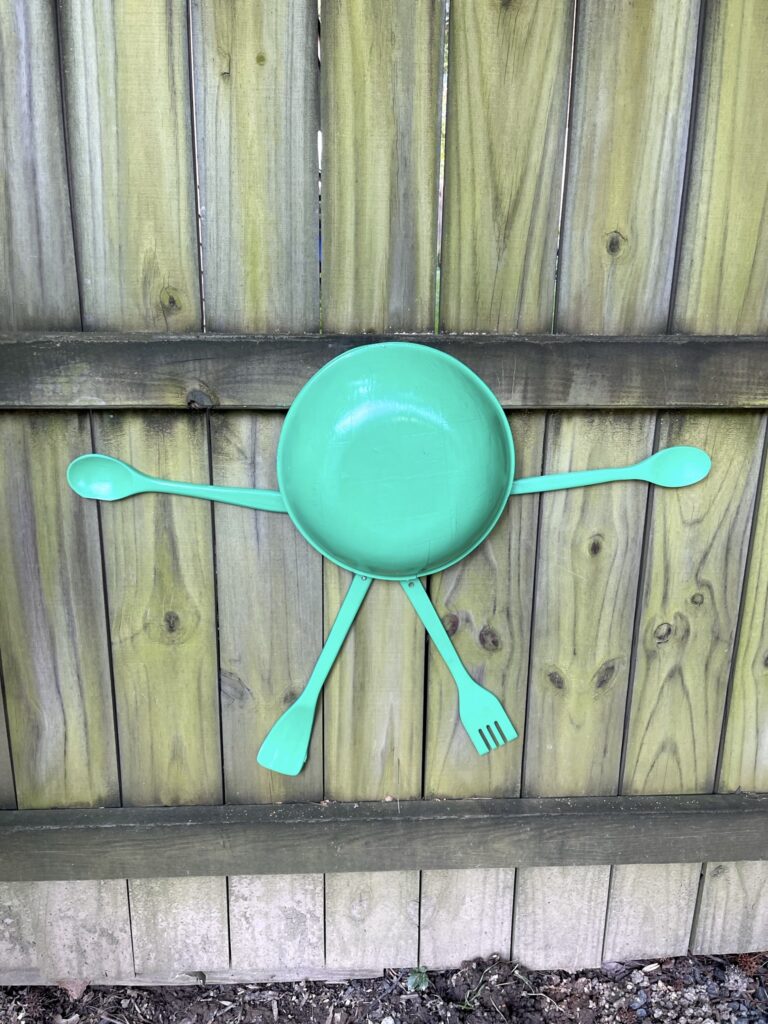 Do you know what it is yet?
Next came the eyeballs. I made an upcycled flower garden from Goodwill finds a few summers ago. One of the flowers blew off the fence last winter, but the hose I used for the stem was still stapled in place. I pulled it off, cut it in half and used it along with the eyeball bowls to make … alien eyes!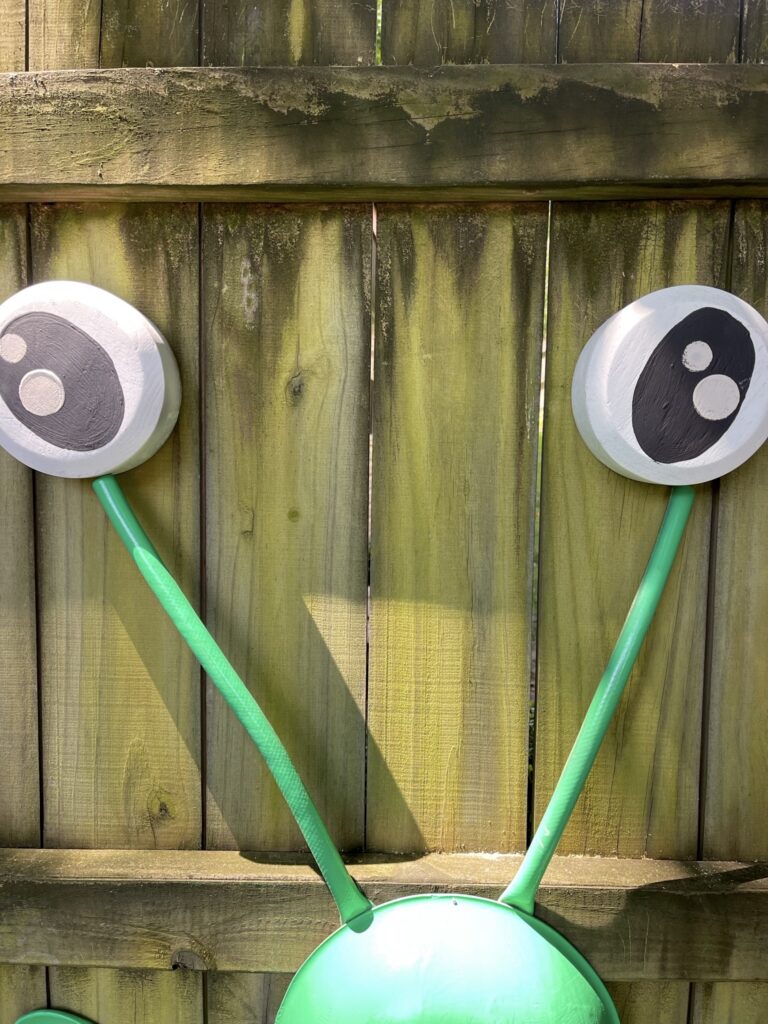 Here's my little alien invading the backyard.
I had purchased a few extra salad bowls for future little creatures. I decided to use one of them for the finishing touch … a little flying saucer.
I simply painted the bowl silver and flipped it upside down. The top portion is an empty yogurt container I painted and glued on. (I'm not sure it will survive the next thunderstorm, but it did look cute for the photos!)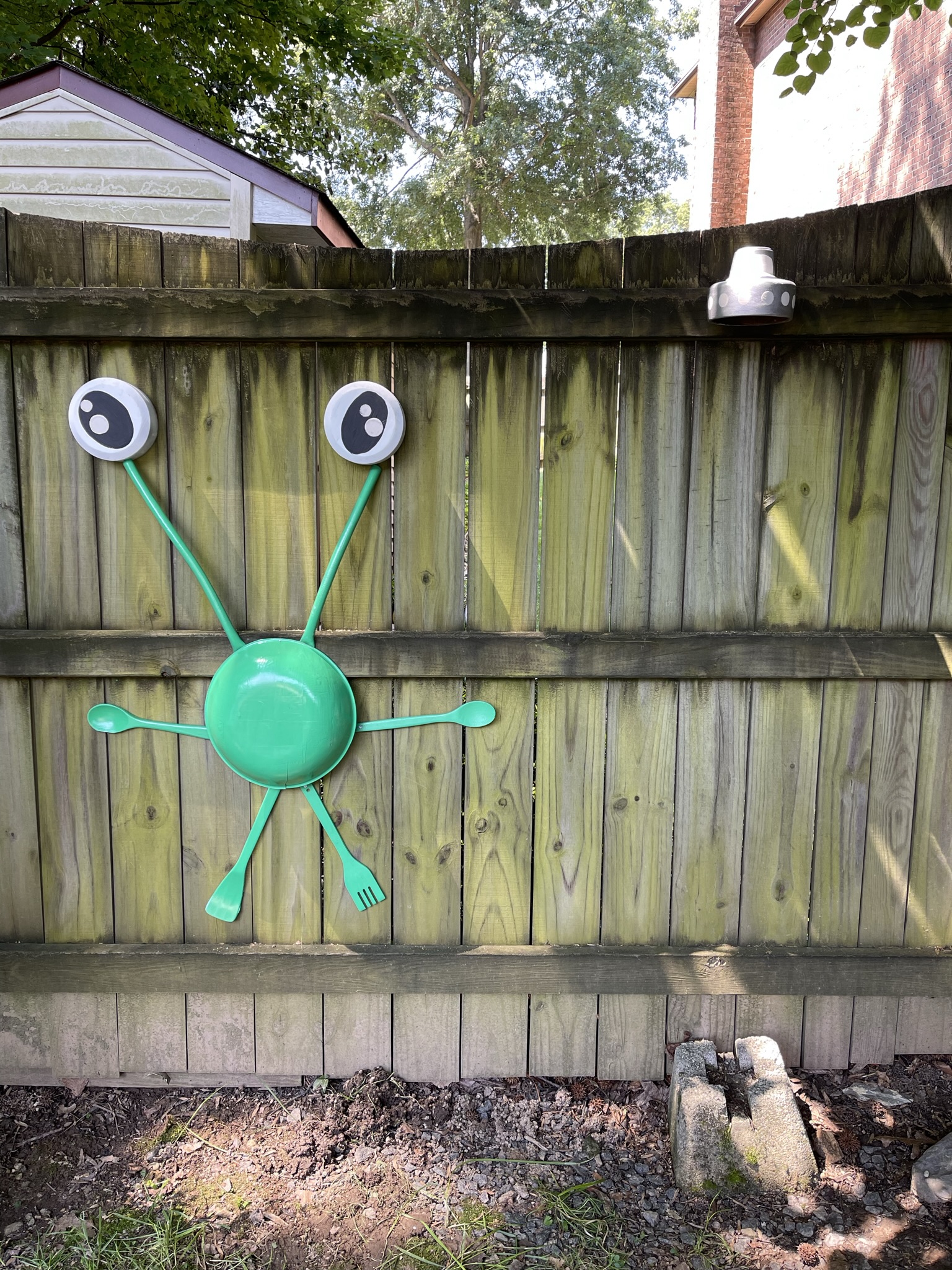 I have a vision of creating an assortment of fun little upcycled creatures parading all around my backyard fence. But first I need to head back to Goodwill to find the supplies!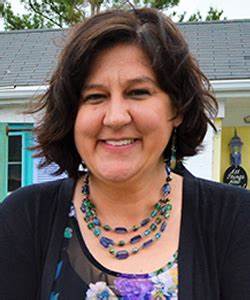 Carolyn Becker
Courtney Mickalonis is an artist, teacher, and blogger at u003ca href=u0022http://www.allthingsnewagain.net/u0022u003eAll Things New Againu003c/au003e, a furniture and paint boutique in Leesburg, VA. She finds old furniture that nobody loves anymore and makes it beautiful—and useful—again. Courtney teaches furniture painting classes at their Leesburg studio and hosts The Furniture Painting Friday Show live every Friday at 8 p.m. on the u003ca href=u0022http://www.facebook.com/AllThingsNewAgainu0022u003eAll Things New Again Facebook pageu003c/au003e.