I love pretty flowers! But I don't have much of a green thumb when it comes to actually growing them. This fun upcycled flower garden – made from items I found at my local Goodwill store – adds a bit of color to a blah corner of my yard. 
And the best part is … I don't have to remember to water them!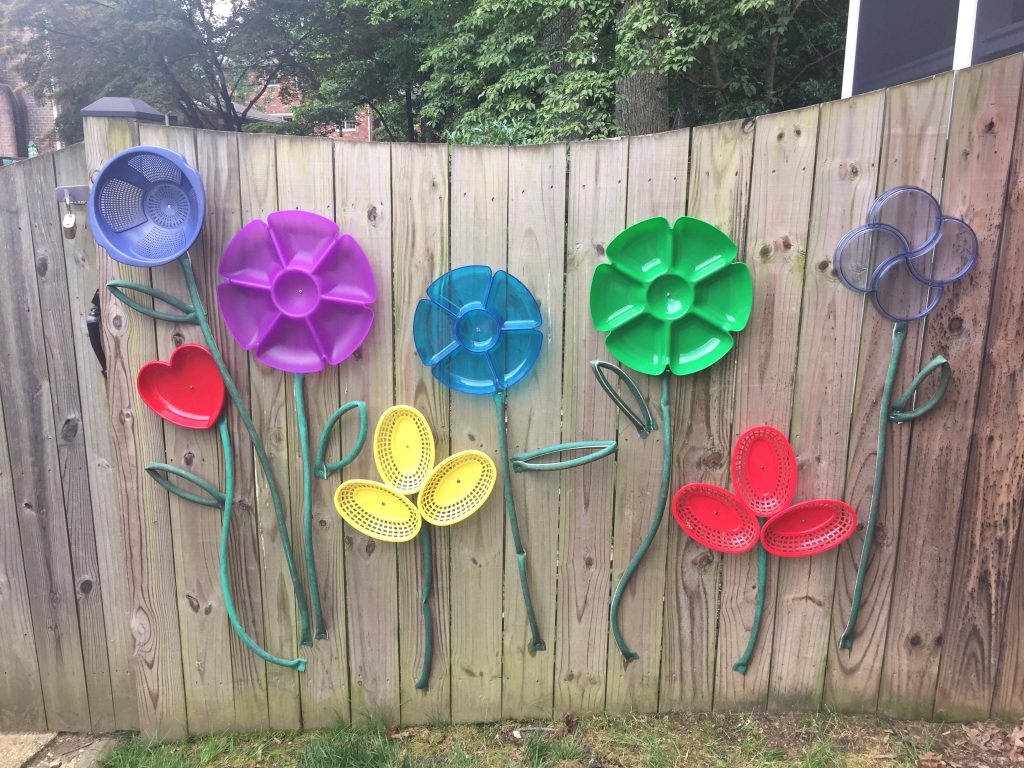 Goodwill is my go-to store for quirky itemsI can upcycle to brighten up my outdoor space. My upcycled flower garden idea sprouted when I found this stack of plastic chip-and-dip containers in the Housewares section. They looked like flowers to me.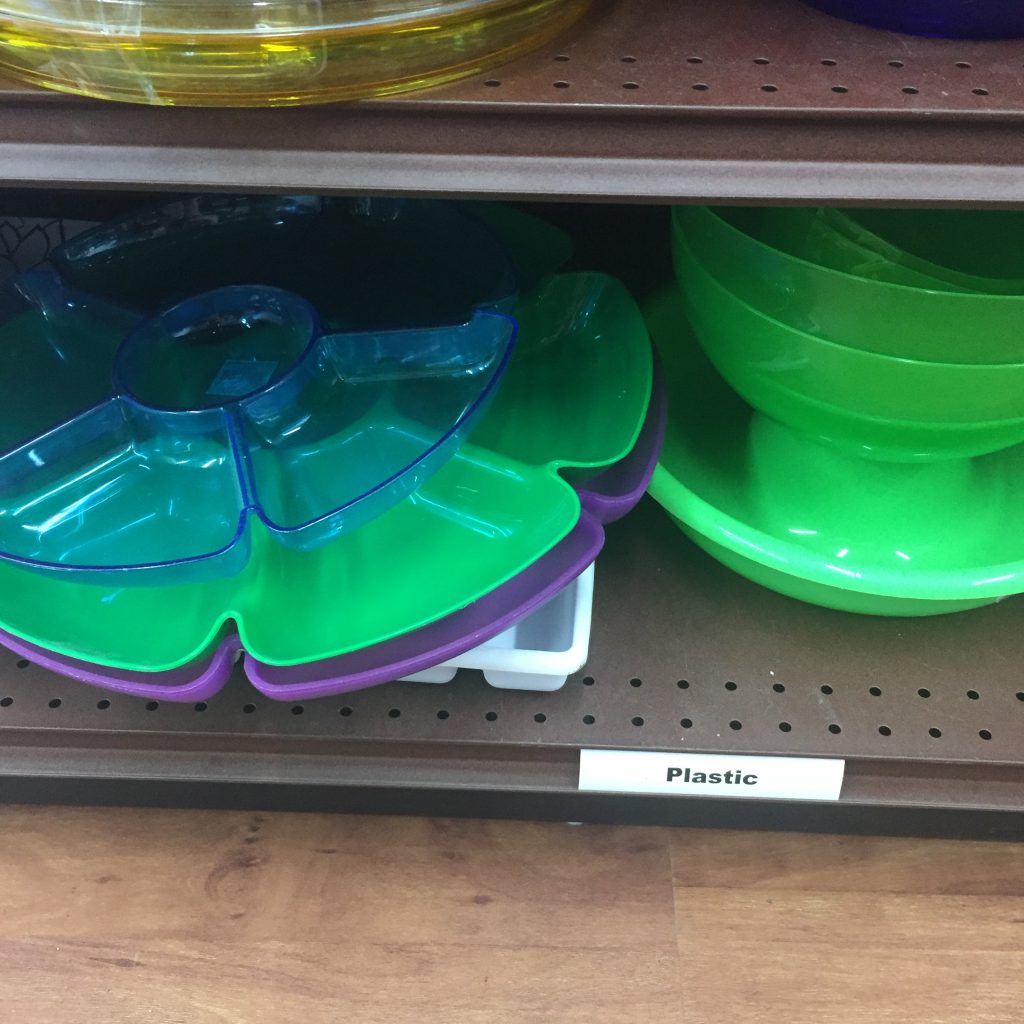 I found a few other items, including a set of plastic hot dog baskets that looked like petals, a big blue colander that looked like a bud, and a heart-shaped tray that just looked like fun. (Every garden needs a little love!) I spread them all out on the floor at Goodwill to see how they looked together. My upcycled flower garden idea had taken root.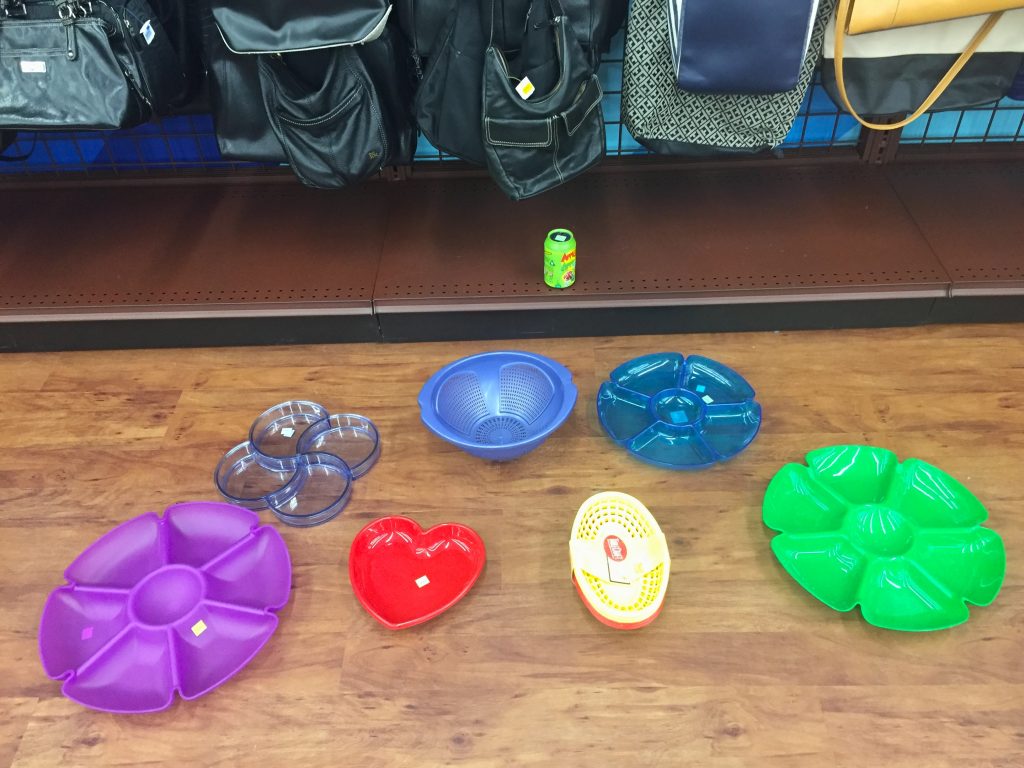 To plant my upcycled flower garden, I drilled a small pilot hole in the center of each tray being careful not to crack the plastic. Then I screwed everything to my wooden fence. When choosing items for the flowers, look for softer plastic that won't crack when you drill it.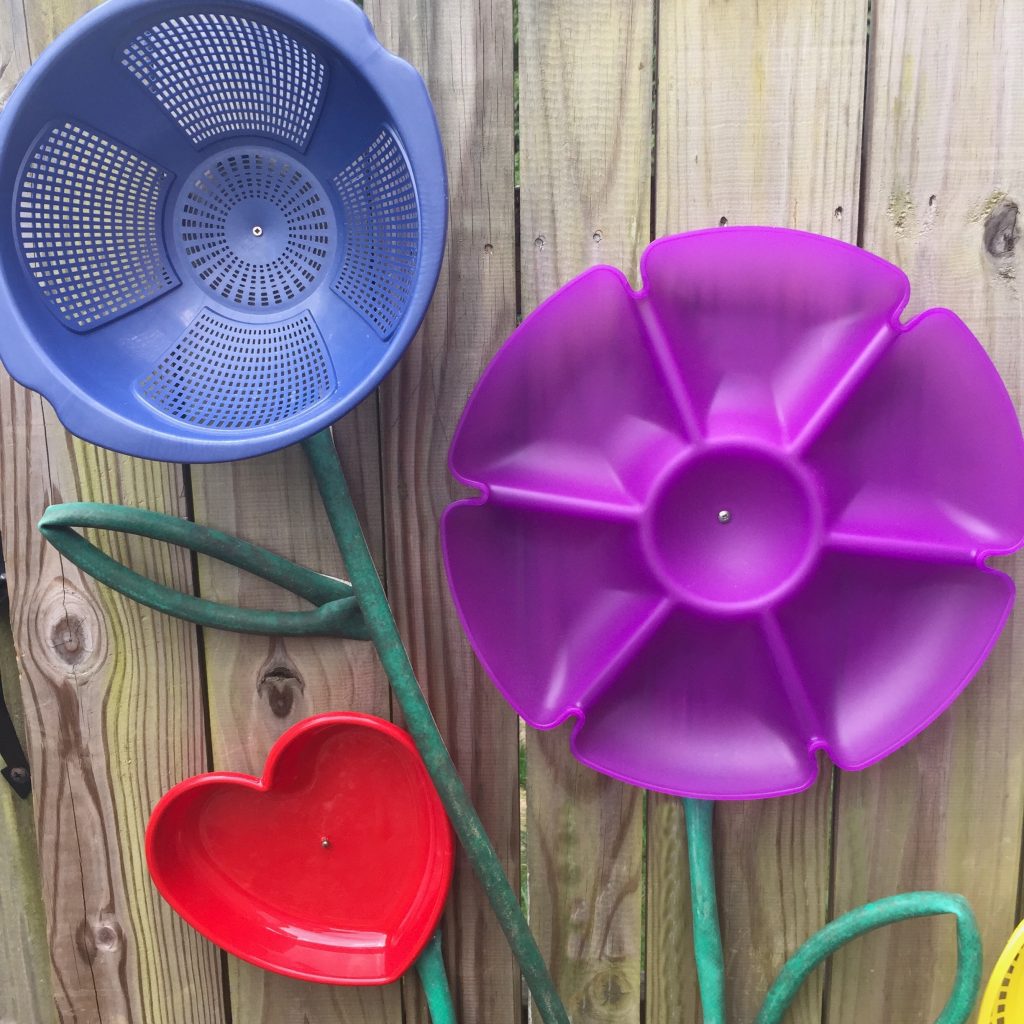 I cut up an old green garden hose and stapled the pieces onto the fence for the flower stems and leaves, an idea I found on Pinterest.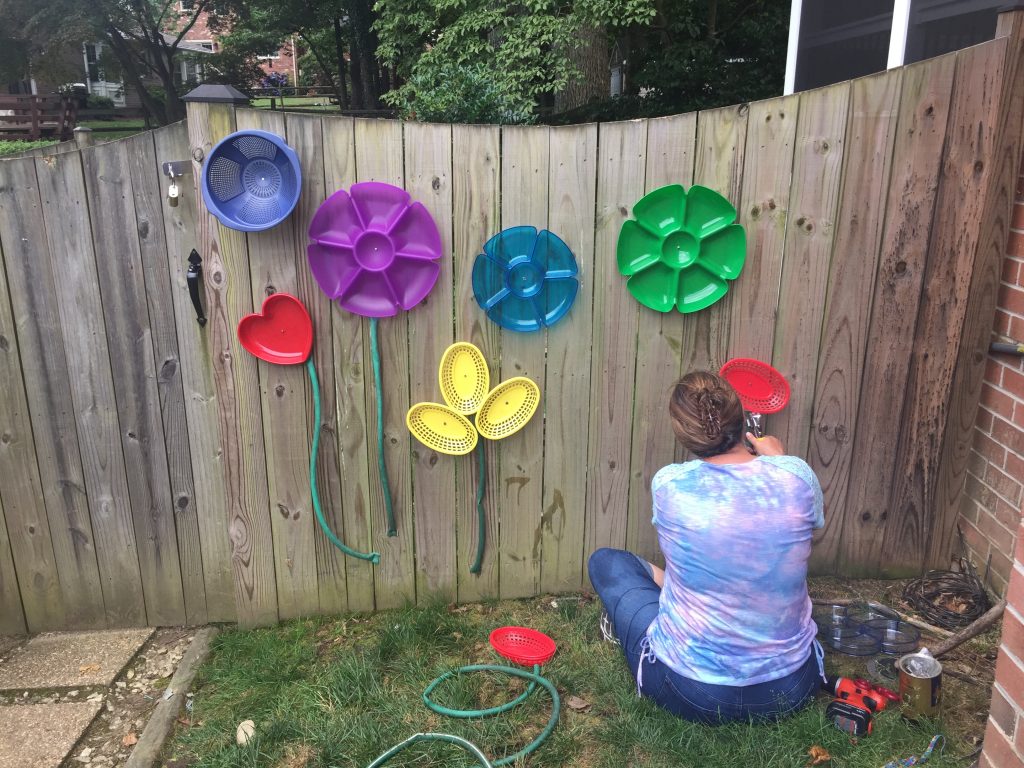 One thing I discovered was that the rubber hose was too thick for my staples to shoot through. So I cut a little "notch" reduce the thickness on the ends so I could flatten that section of hose and staple it in place.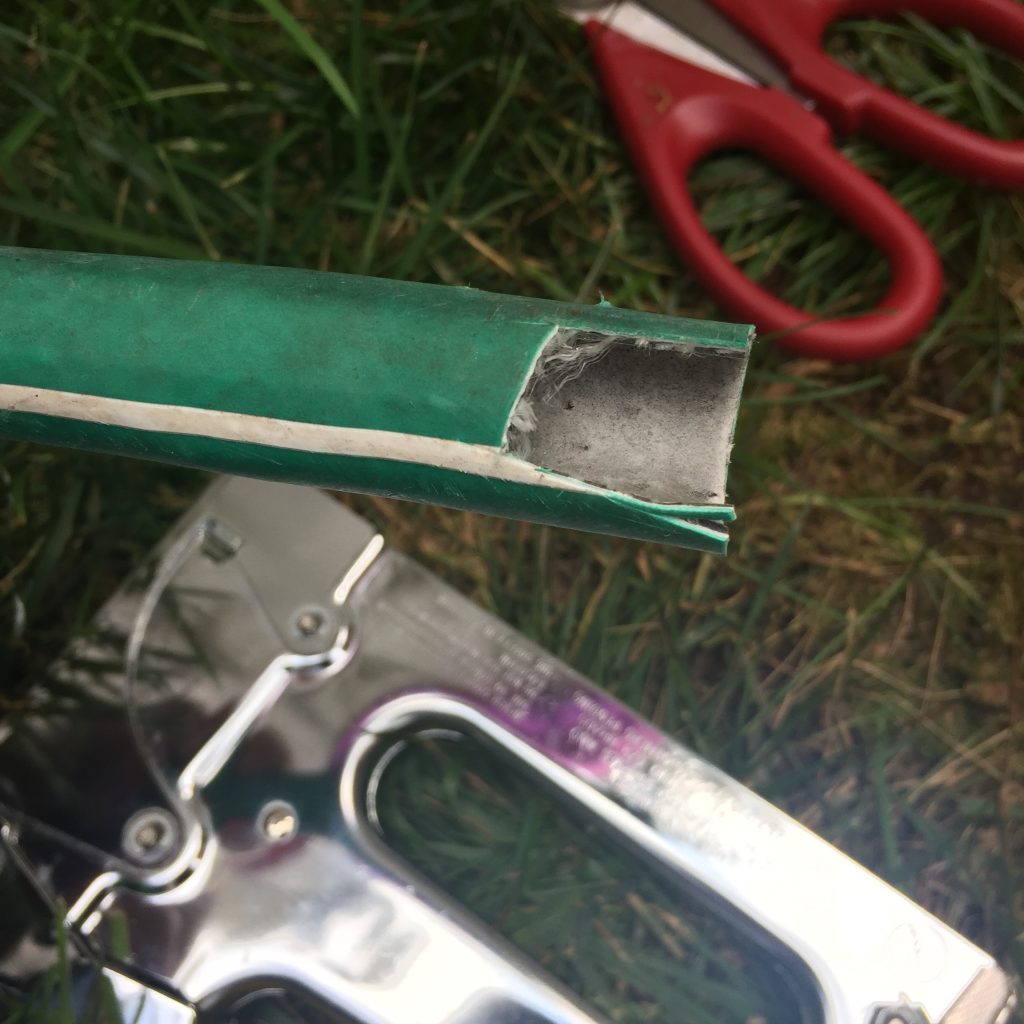 Thanks to Goodwill, my upcycled flower garden is blooming — even on the hottest summer days!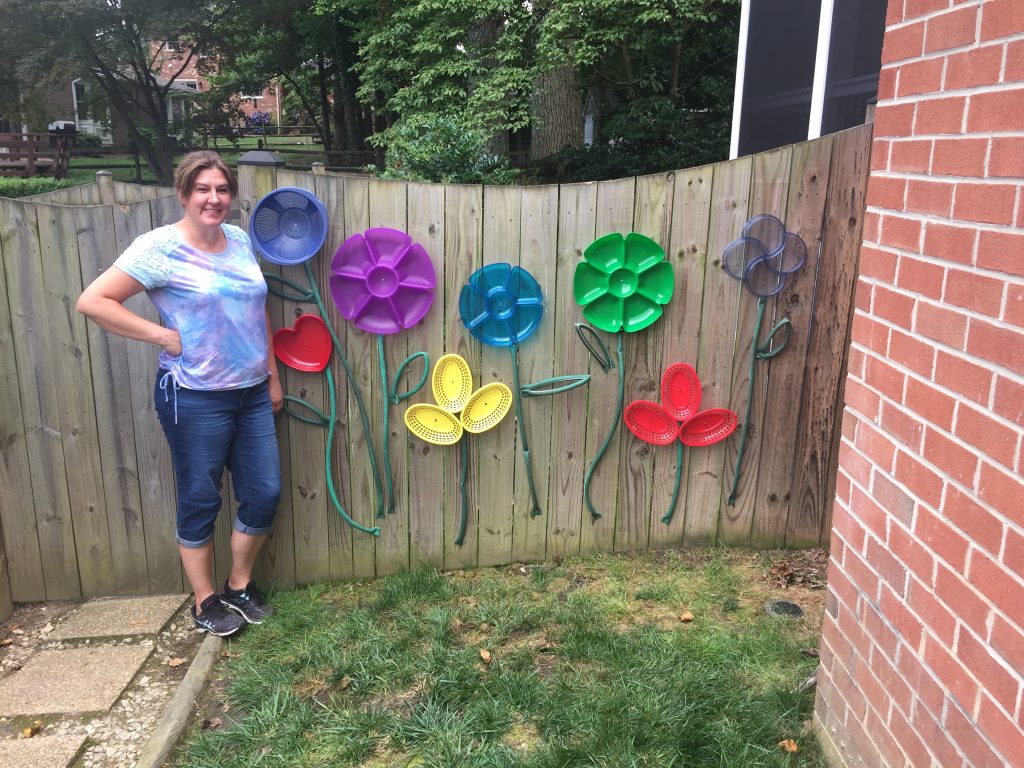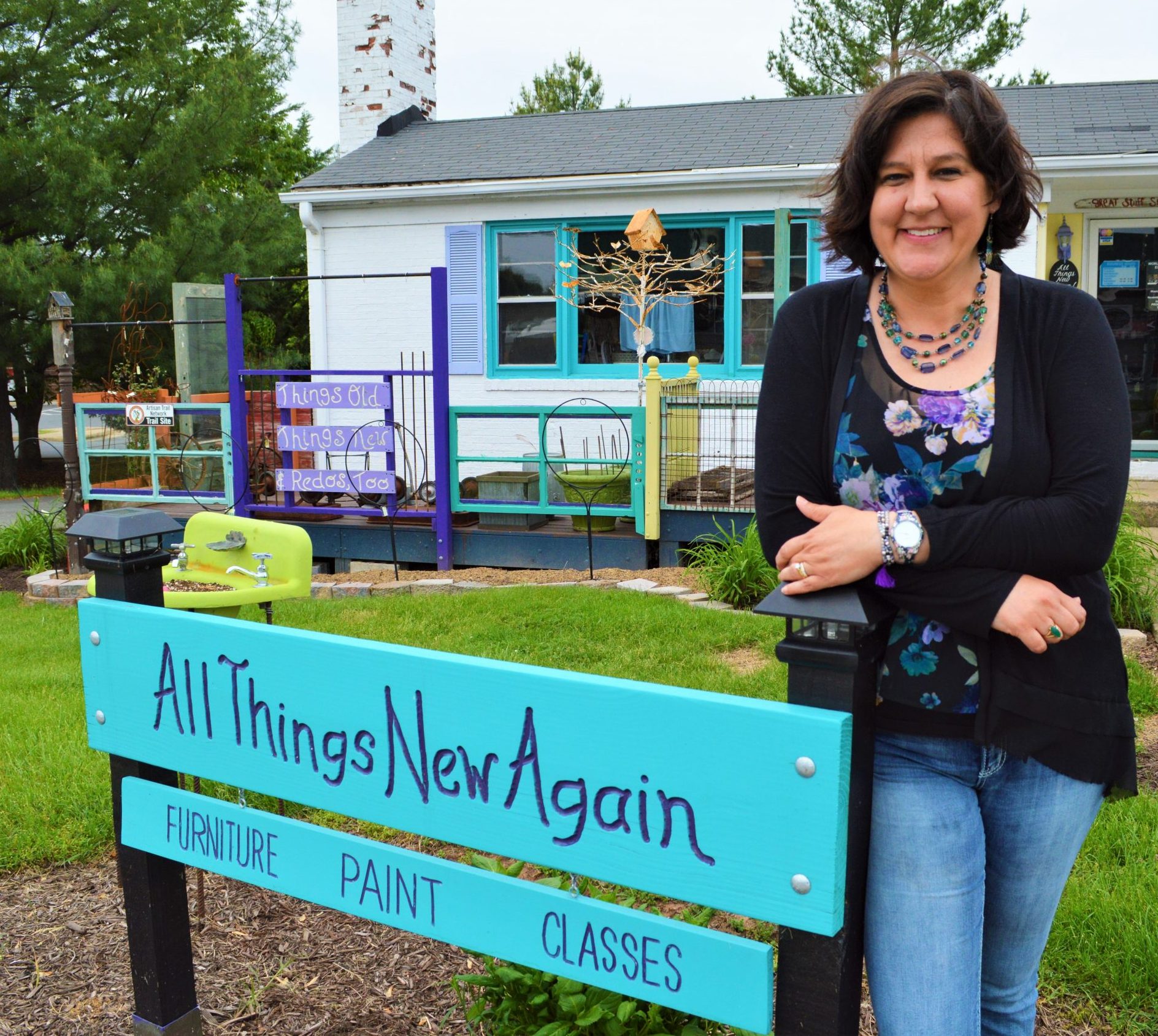 Courtney Mickalonis
Artist/Teacher/Blogger at All Things New Again
Courtney Mickalonis is an artist, teacher, and treasure hunter at All Things New Again, a furniture and paint boutique in Leesburg, VA. She finds old furniture that nobody loves anymore and makes it beautiful—and useful—again. Courtney teaches a monthly Learn How to Paint Furniture class at their Leesburg studio and hosts The Furniture Painting Friday Show every Friday at 12 noon on the All Things New Again Facebook page.