Lace always makes an appearance during the weekly #MyGoodwillFind features and there's definitely a reason for it!
Lace is a sophisticated and intricate type of material and matches almost anything. It's a timeless texture that dates back many decades, always having a place during every time period.
While lace comes in many colors, my favorite is the classic black. No matter if it's a scarf or part of a dress (like today's find), it's always smashing.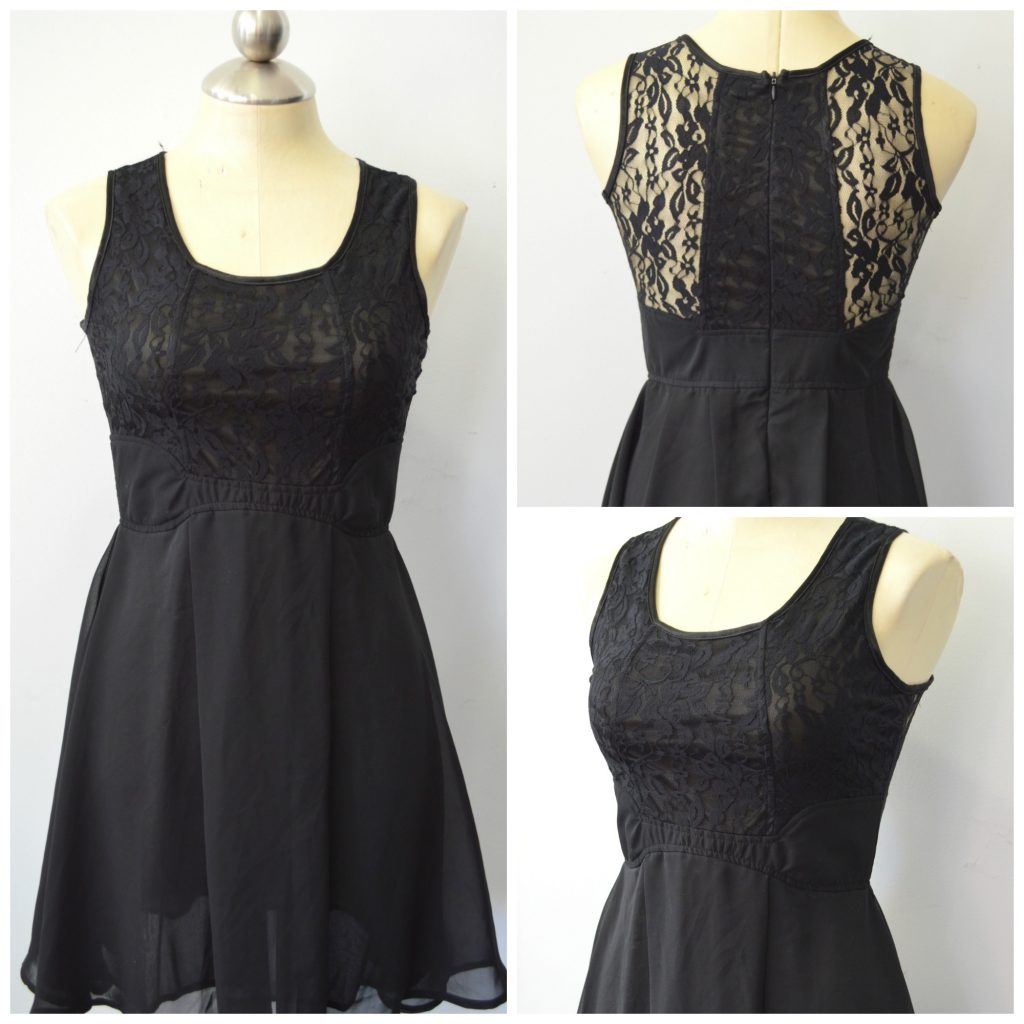 This ravishing little black lace party dress from CBRL, in a size medium, hits above the knee and is sleeveless. The lace is on the bodice and the upper back. This beauty also zips up in the back and will require a bandeau or bra underneath.
Because it is see through, I think this is a darling dress to wear during a date night.
On a cold night, I'd wear a black or dark color blazer to stay warm  while still being classy and fashionable.
When it comes to shoes, it's soo fun to experiment. If you want to wear black-on-black, I say go for it! But shoes of any color or patterns like animal print or silk florals will work well….I just wouldn't recommend lace. That'd be a bit over the top. 😉
In terms of the cut of shoe, open-toed or heels both work well. I've been seeing these black lace up flats being worn on the DC streets lately and they'd go well with this dress, too.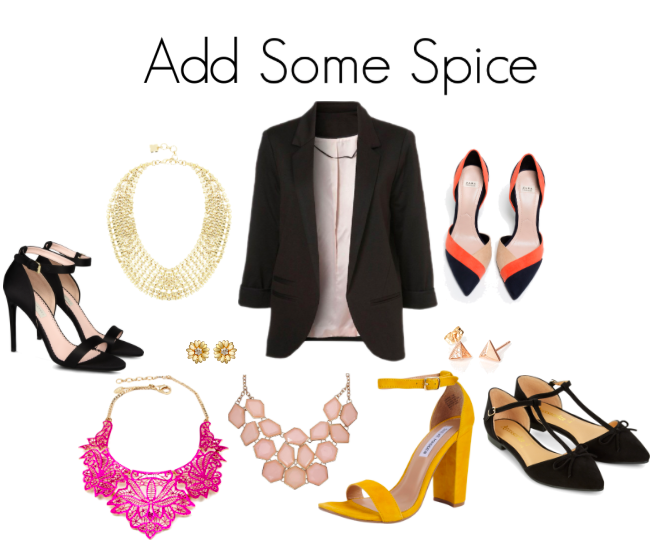 Image by Polyvore.
You know I won't forget about talking about jewelry. 😉
With this dress, I'd wear one of my beloved bauble bib necklaces. The neckline of the dress is the perfect cut to experiment with neck candy of all textures and lengths. Plus, black is a good canvas for any necklace to pop color off of.
How would you rock this fun black lace dress, fashionistas?