As warmer temperatures grace the DC area, all my tank tops will be coming out of storage and ready to be worn alone, and with blazers and jackets.
I know I've already started wearing my tanks, but I've also started to acquire new ones as well.
Goodwill is ALWAYS stocked with a rainbow of sleeveless tops, including today's #MyGoodwillFind, which is one that didn't fit me, but I'm sharing it with all my fashionistas today!
Today's MGF is a brand new without tags (but still has the extra beads attached) medium Urban Outfitters Kimchi Blue gray tank ornamented with small beads, which are all perfectly intact.
This gem is stretchy and is a comfortable cotton material. It can be worn by itself or under any type of jacket or blazer.
At original retail price, a top like this would have sold for $50+.
Can you guess what my favorite part of this top is? It's the intricate beading of course! It's undoubtedly a conversation piece.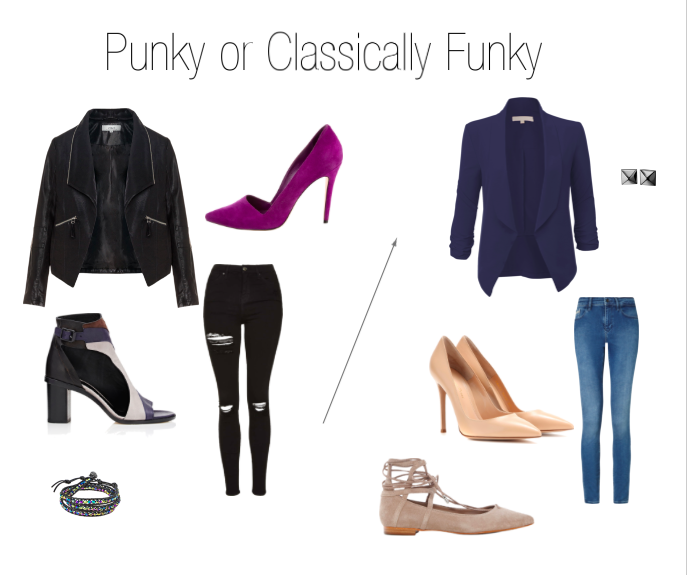 Image by Polyvore.
Since this tank is so comfy and versatile, I'd wear it top in one of two ways:
1.) Edgy
Gray is an excellent color to wear with blacks and gun metals. I'd wear this top out at night with a cool motorcycle jacket with torn or leather paneled black skinnies. In terms of shoes, I'd wear black detailed shoes or add a pop of additional color. A sleek plum or muted purple would look especially fab and sassy with this ornate top.
2.) Classic but still funky
On the other hand, this top would look great in a more business casual look accompanied by natural tones and denim skinnies. Navy blue is  a color that ALWAYS matches the color without looking too harsh – any kind of navy jacket will look spring-appropriate and superb. In terms of shoes, a great neutral beige and warm tone will add freshness and classiness, especially for the warmer season. Sandals, anyone?
Fashionistas, what type of look would you rock with this gorgeous beaded My Goodwill Find?