For all you small footed ladies out there, today's #MyGoodwillFind is the pair of pumps for you!
Today's find is a fabulous pair of deep red black-toed Karen Millen pumps in near perfect condition. These babies come in a size 6 and are made in suede. They do have quite a stiletto heel, but you can still wear them in the office or for a fun night of festivities. If you're a high heel gal, then you'll have no problems strutting down the halls of Capitol Hill 🙂
Because the color of these is a deep and luscious almost oxblood red, they can be worn with a multitude of other items like dresses, jackets, and different color schemes.
Just in case you have not heard of this brand, Karen Millen is a British women's clothing designer specializing in good tailoring and evening wear. This brand are worn by many celebrities and there is even a store in the famous Georgetown, DC!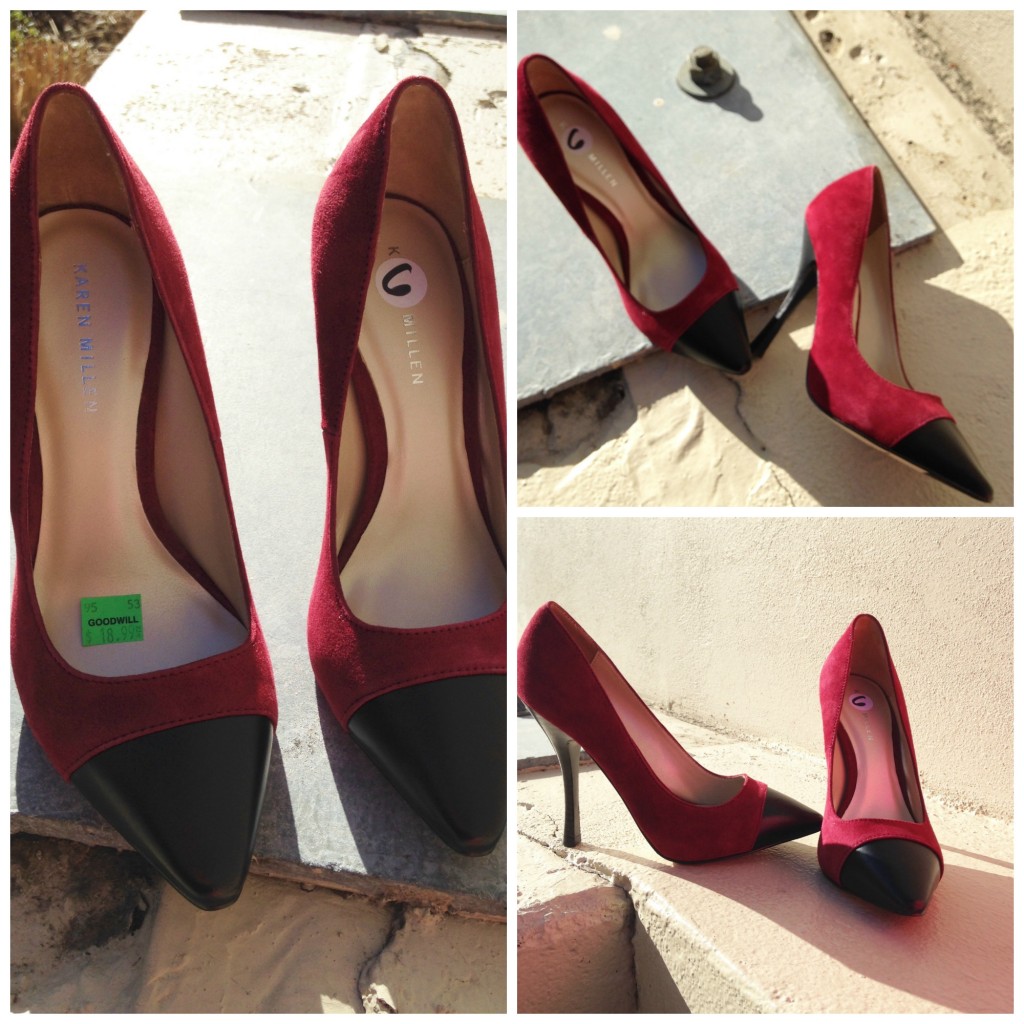 I picture wearing these with a bit of black and gold to allow the red of the heels to really pop, but still being subtle.
I might even dare wearing a matching lip color to tie the red throughout the entire outfit!
Either way, when I'm thinking about these sophisticated shoes, I'm picturing a French look.
Peter pan collars, Chanel dresses, flared skirts, black sleek sunnies, a little black satchel….the whole nine yards. This all screams Paris and I love it.
One thing I'd try with these shoes is something I actually don't have in my closet is a sturdy and simple camel or beige coat. This color is basic and more of a warmer neutral that matches almost anything. It's a great canvas for all types of dark shades and even some bright ones, too.
Next time I hit Goodwill, I'll be on the search for a wool tan coat that will keep me warm all winter!
How would you seize the day with these snazzy pumps? I am so in love with these, I have hearts in my eyes!