Today's #MyGoodwillFinds will be perfect classic staples for your wardrobe through the winter and clear into spring.  If you caught my post a couple of weeks ago, you know that I stick to a strict shopping budget by using Goodwill to fill not only the fun pieces in my wardrobe, but more importantly, the staples!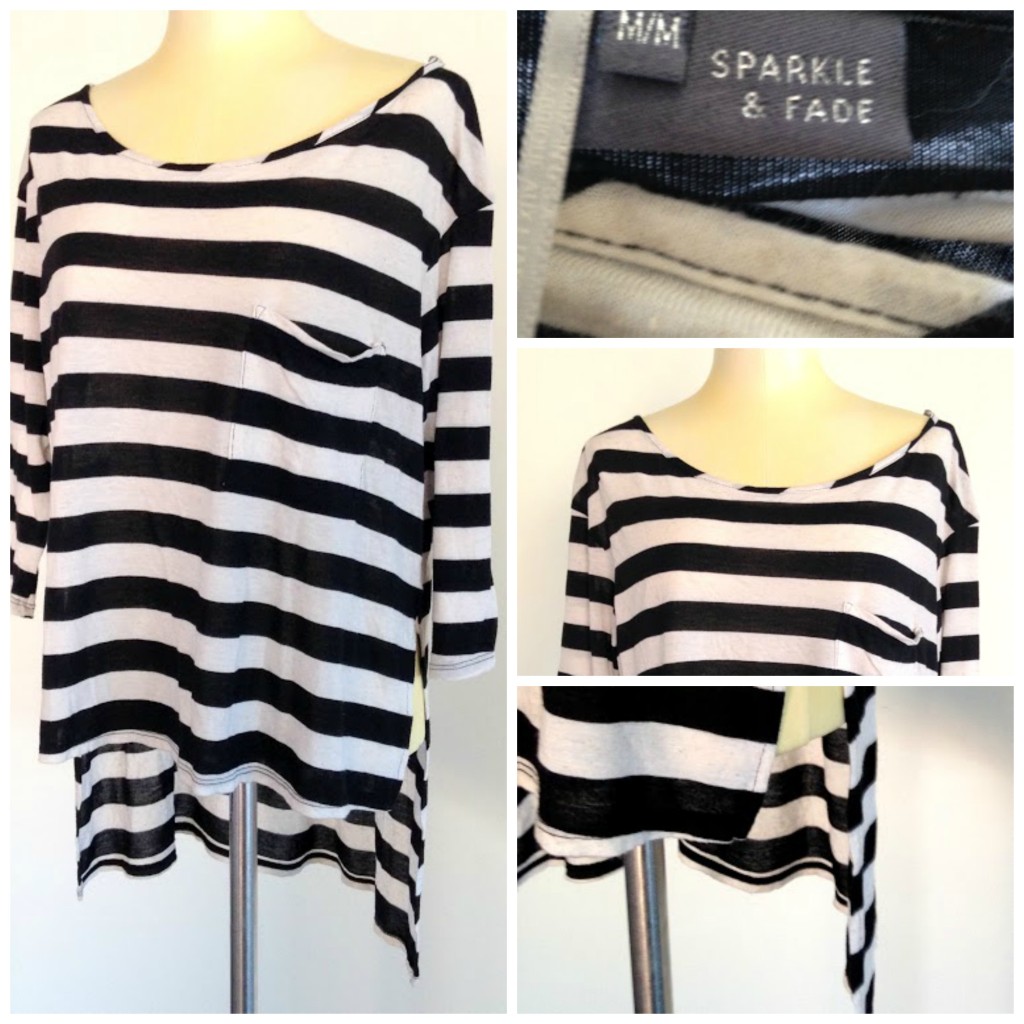 This Sparkle & Fade top (originally from Urban Outfitters) in a size Medium is on trend with its long, asymmetrical hemlines. The sides feature a v-cut with an extended, long hem in the back. This makes the top perfect for wear over leggings! It's a wide, black and white stripe with a classic boldness. The sleeves are a three-quarter length, making this a fabulous layering option. I imagine a long, open cardigan would pair perfectly over top of this piece. It's a size medium but keep in mind, its designed to be a slouchy fit. That means, any fashionista between sizes small to large could make this top work!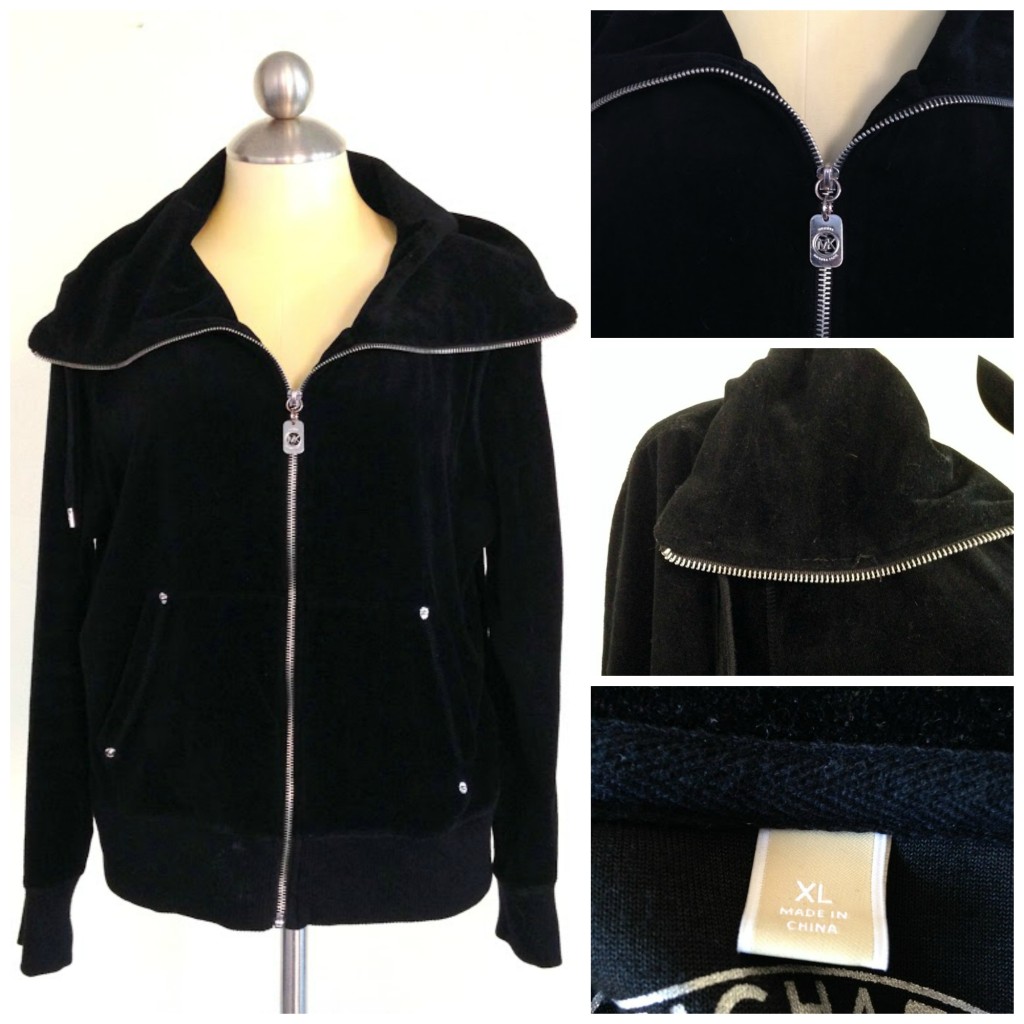 If you're looking for a cool, casual weekend jacket – this is it! A plush velour, this Michael Kors velor black jacket in a size extra large, is a perfect layering piece for all seasons. The collar is an open style, giving this piece a unique look. When zipped all the way to the top, it makes a great mock neck for cooler days but when worn with the zipper down, it leaves a wide collar that lays nicely on the shoulders. The cuffs are a great stretch elastic which makes this piece perfect for relaxing weekend wear regardless of temps. You can easily push up the sleeves or wear them down long!
These two pieces are perfect examples of how shopping Goodwill can make stretching your wardrobe easy and affordable. With their neutrality in color, you can find a way to rock these all year long. The Sparkle & Fade top would be the perfect pair to a chic leather legging and pointed toe heel. Add a bright bag and you'll be ready to hit the town with an effortlessly chic look. The Michael Kors jacket will be the perfect outer layer for your boyfriend jeans and printed tennies as you run your errands on the weekend!
How would you wear these pieces, dear readers?