I hope you had a wonderful weekend, dear readers. I had the pleasure of boarding the Winter Goodwill Shopping Bus Tour hosted by Modage Style on Saturday and as always, we had a great time! There were lots of carbs, laughs, and of course, some seriously amazing bargains. Although our tour got cut short due to the inclement weather, we only made it out to two stores and still had a great time together trekking through the snow to the Dale City and Annandale Road Goodwill stores.
We started out at Dale City Goodwill and if you haven't been, you need to go – now! This is an amazing store. I don't make it out too often but I've never left Dale City empty handed. One of the largest in the area, this Goodwill literally has something for everyone. Our Style Mavens found everything from vintage dresses and handbags to chic interior decor pieces. We had over an hour in this store to scavenge every inch and I think it is safe to say that we did just that!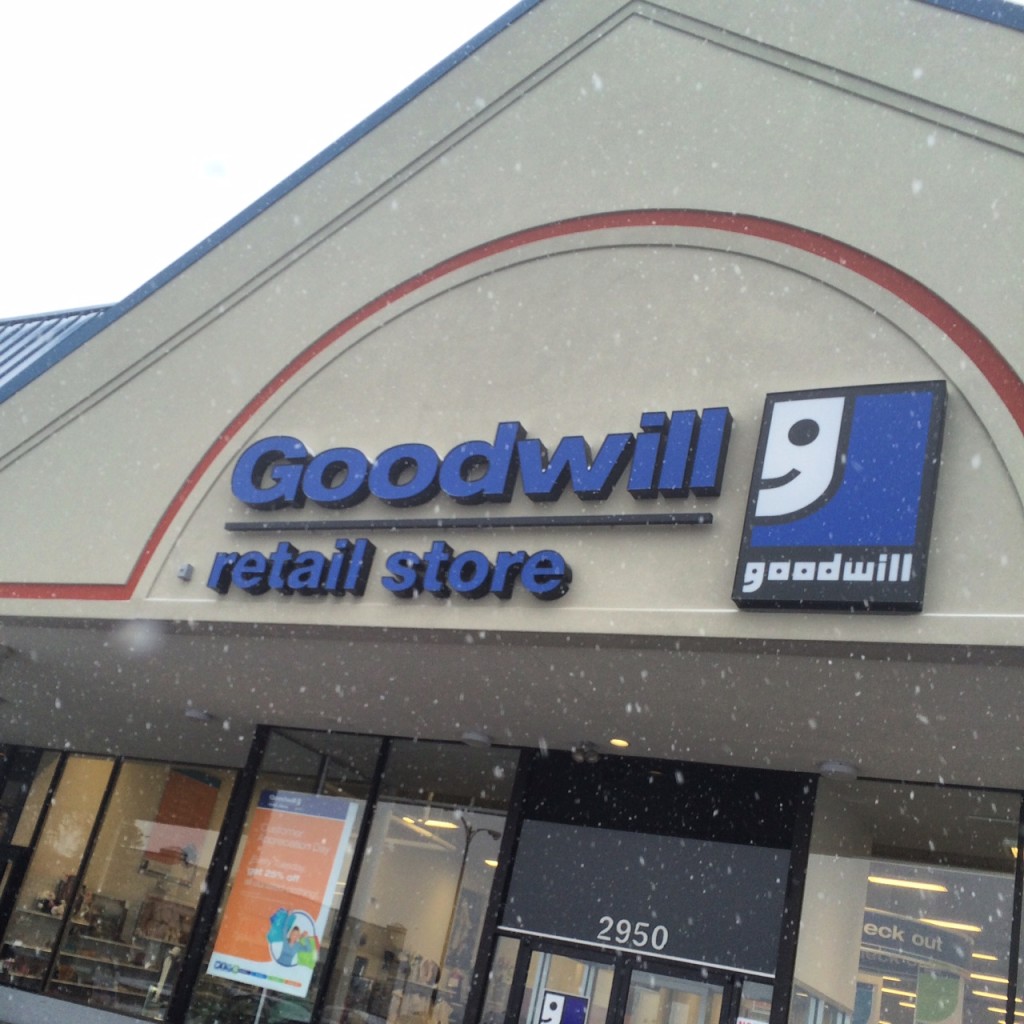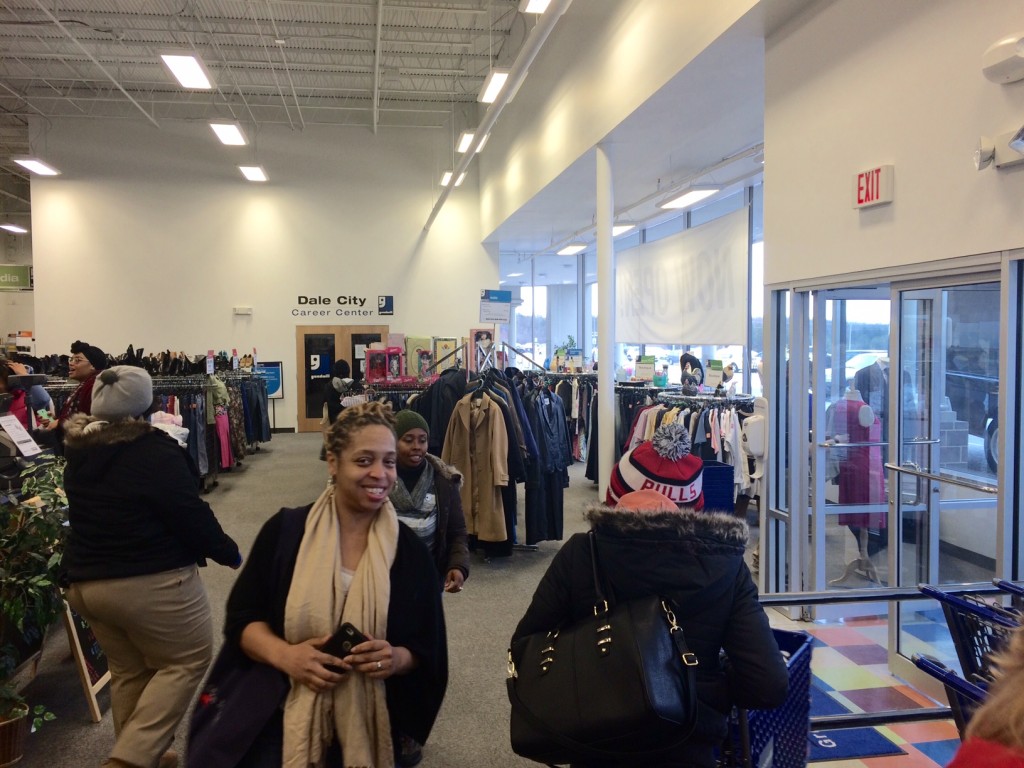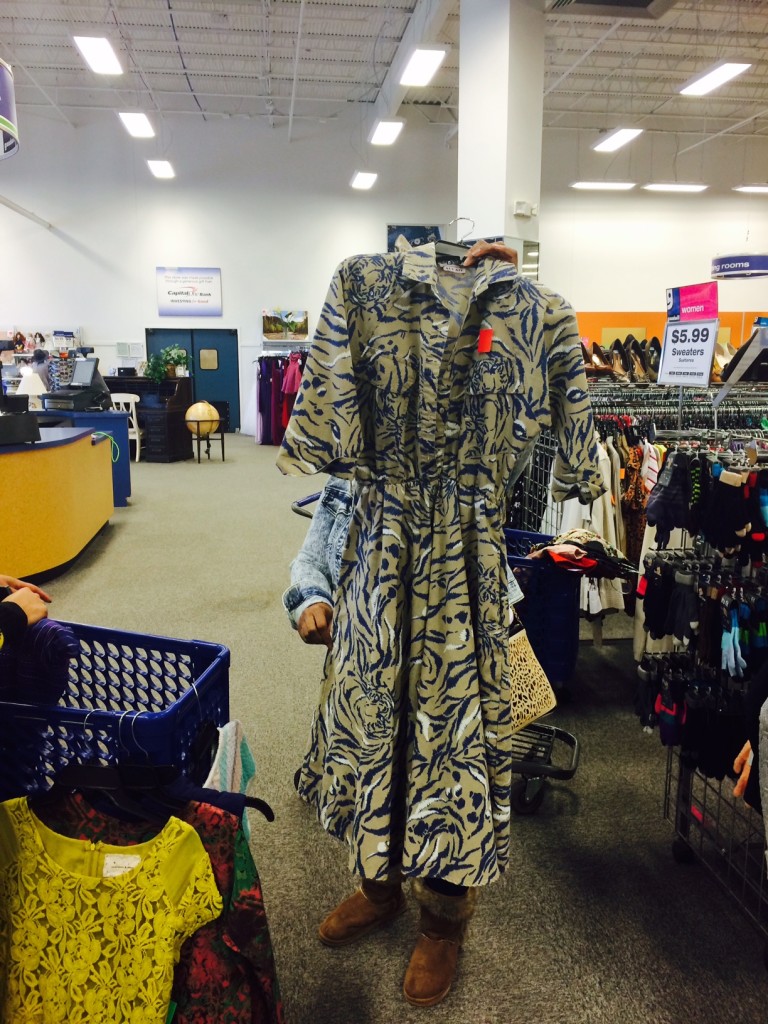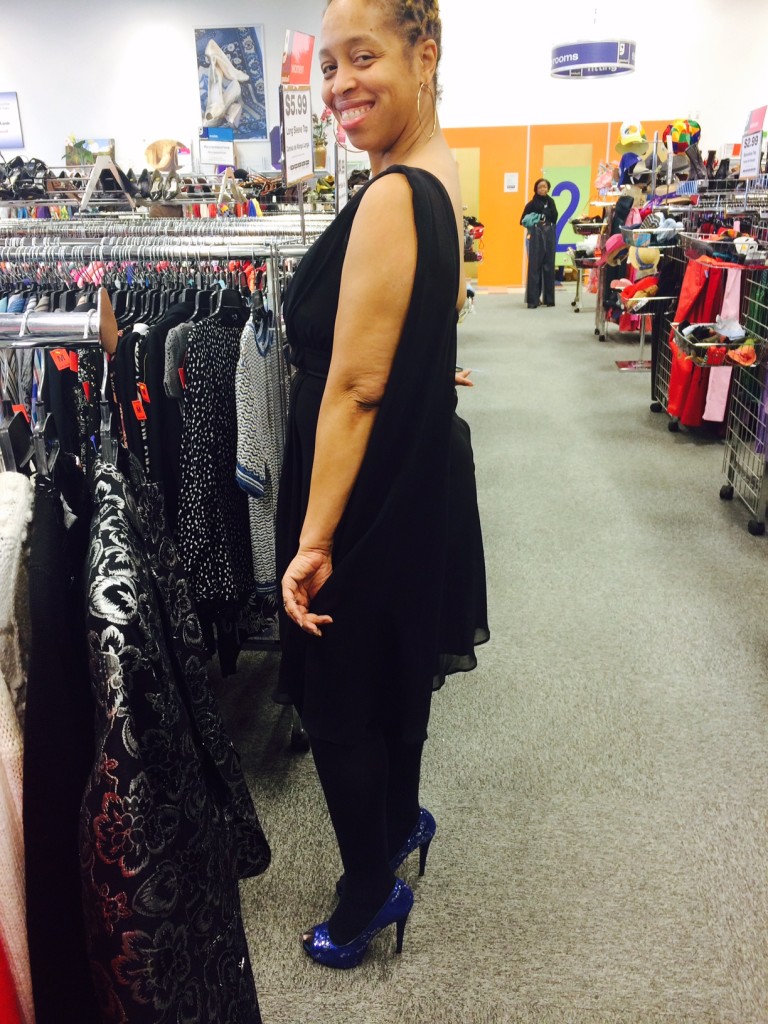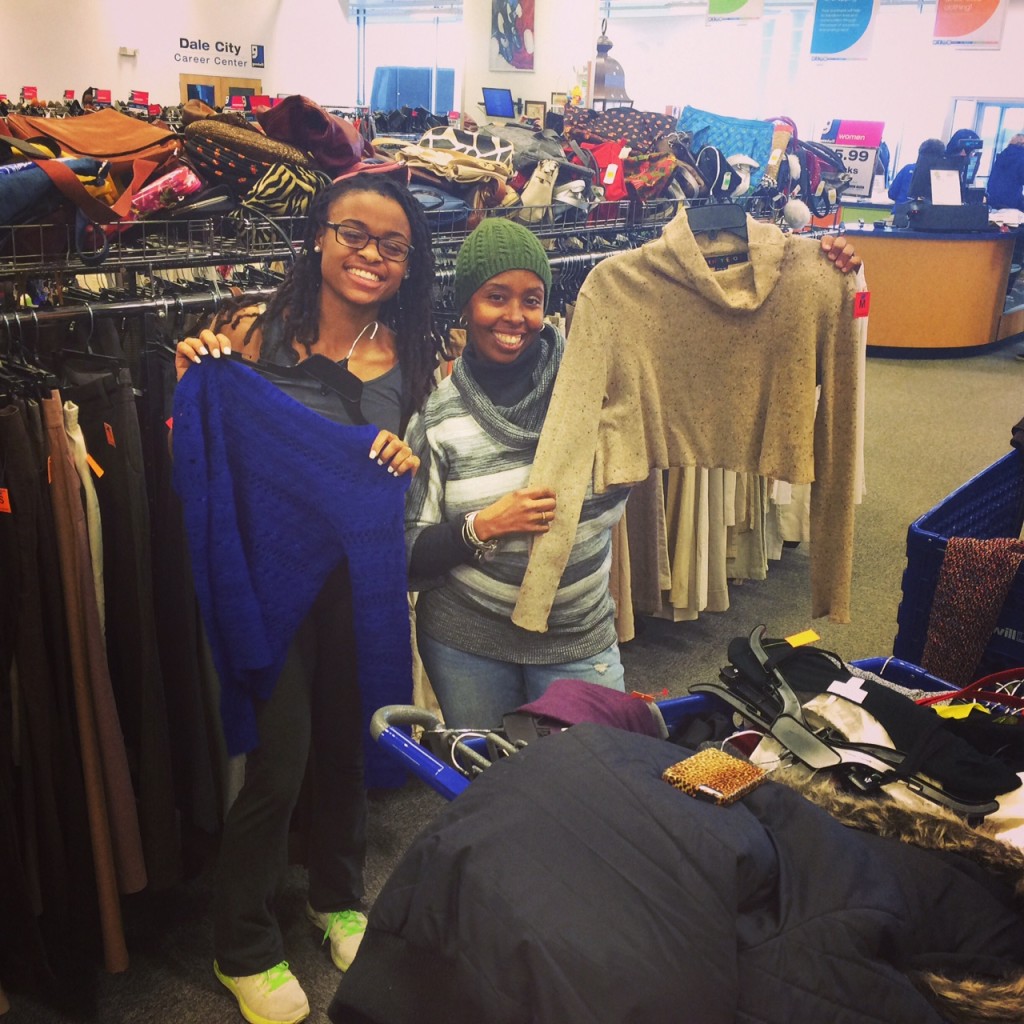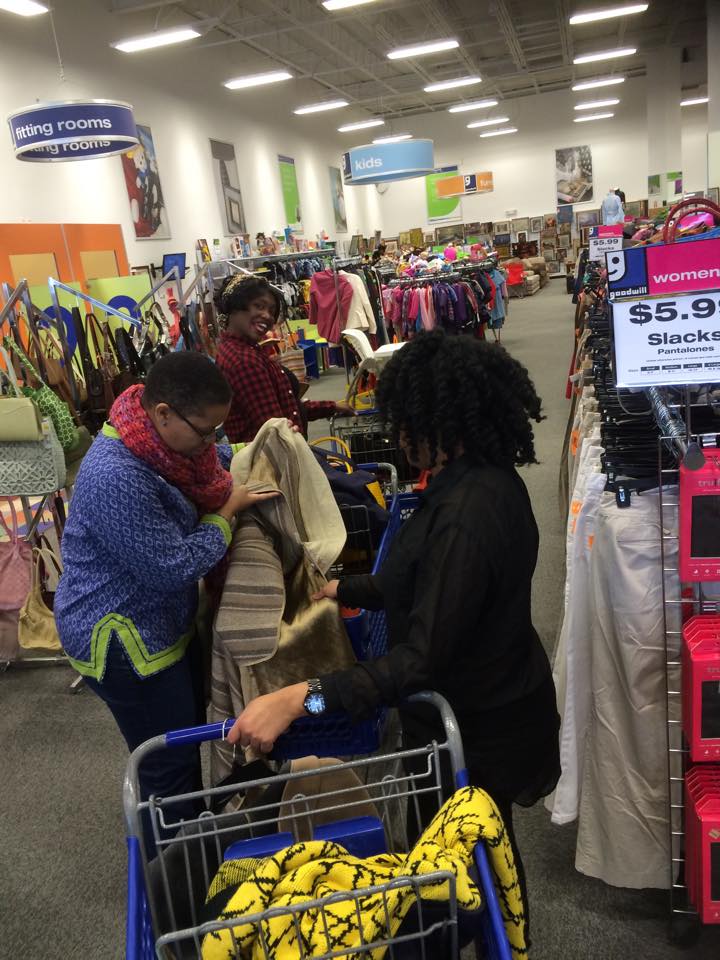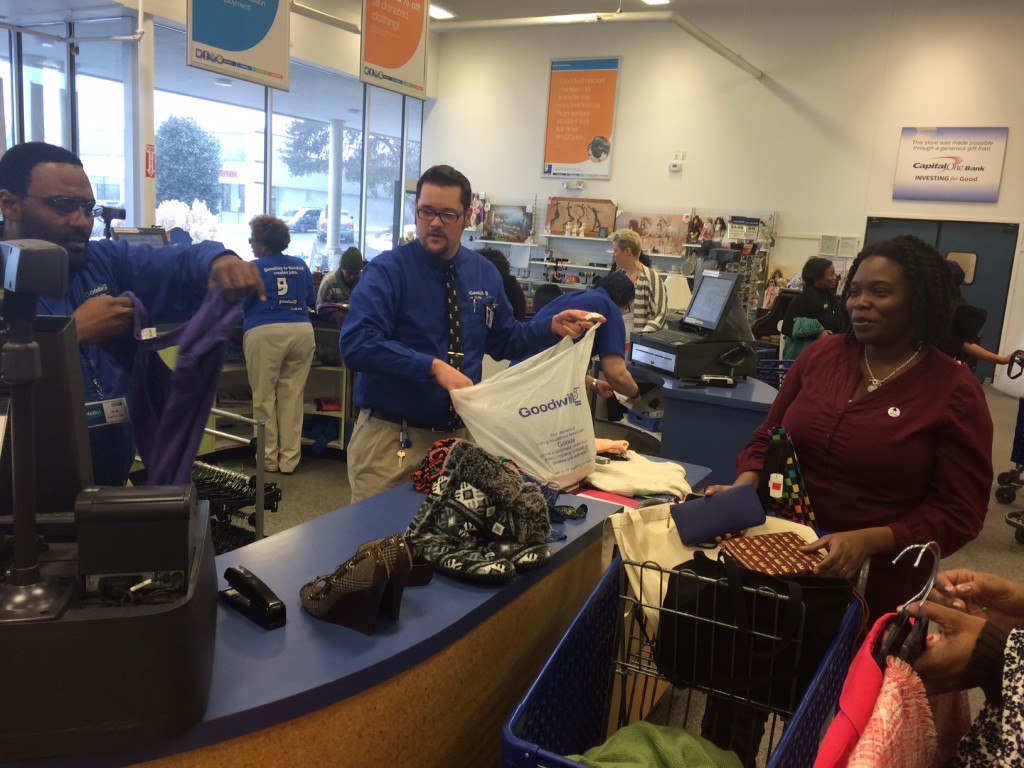 It started to snow pretty heavily as we made our way to our second stop, Annandale Road Goodwill but that didn't detour us! We stomped through the snowy sidewalks to get our fill of the fabulously savvy offerings of this location. Lucky for us, Annandale was having a 50% off shoe sale! This was the first time I've seen a sale like this at Goodwill – there was a huge table of amazing shoes for all around $5.00 will the discount. I scored a pair of python printed pumps which you'll be seeing in my outfit rotation soon. The Style Mavens did amazing here, too. Because of the snow, we were essentially the only people in the store so we had a blast feeling like Goodwill VIPs!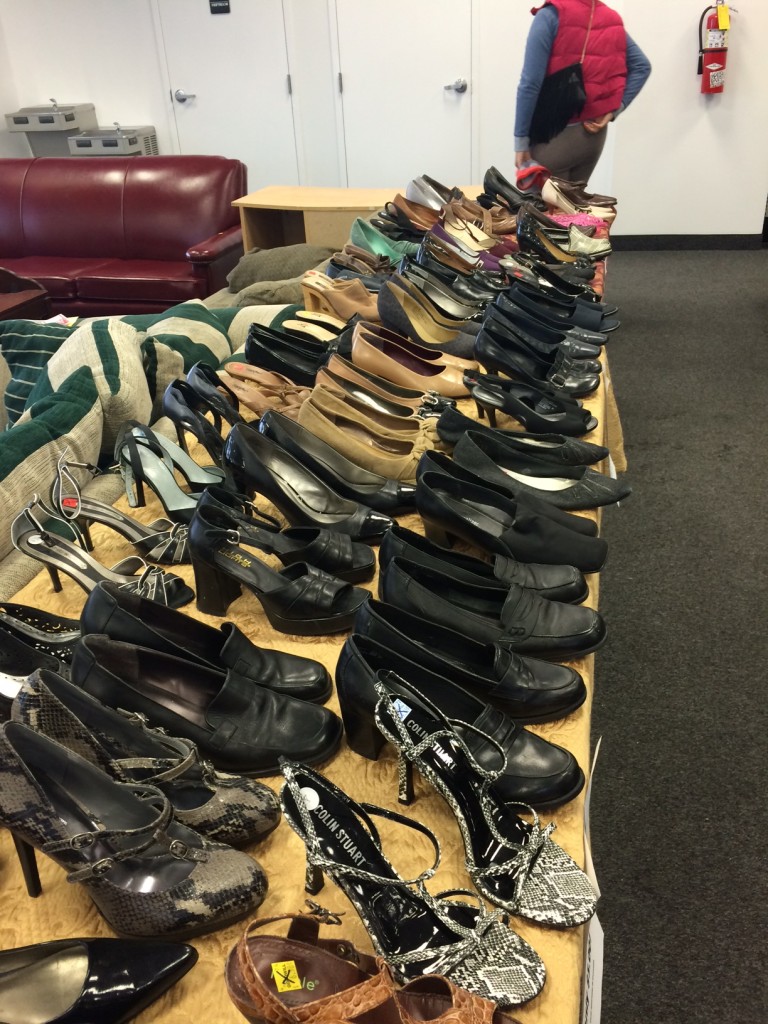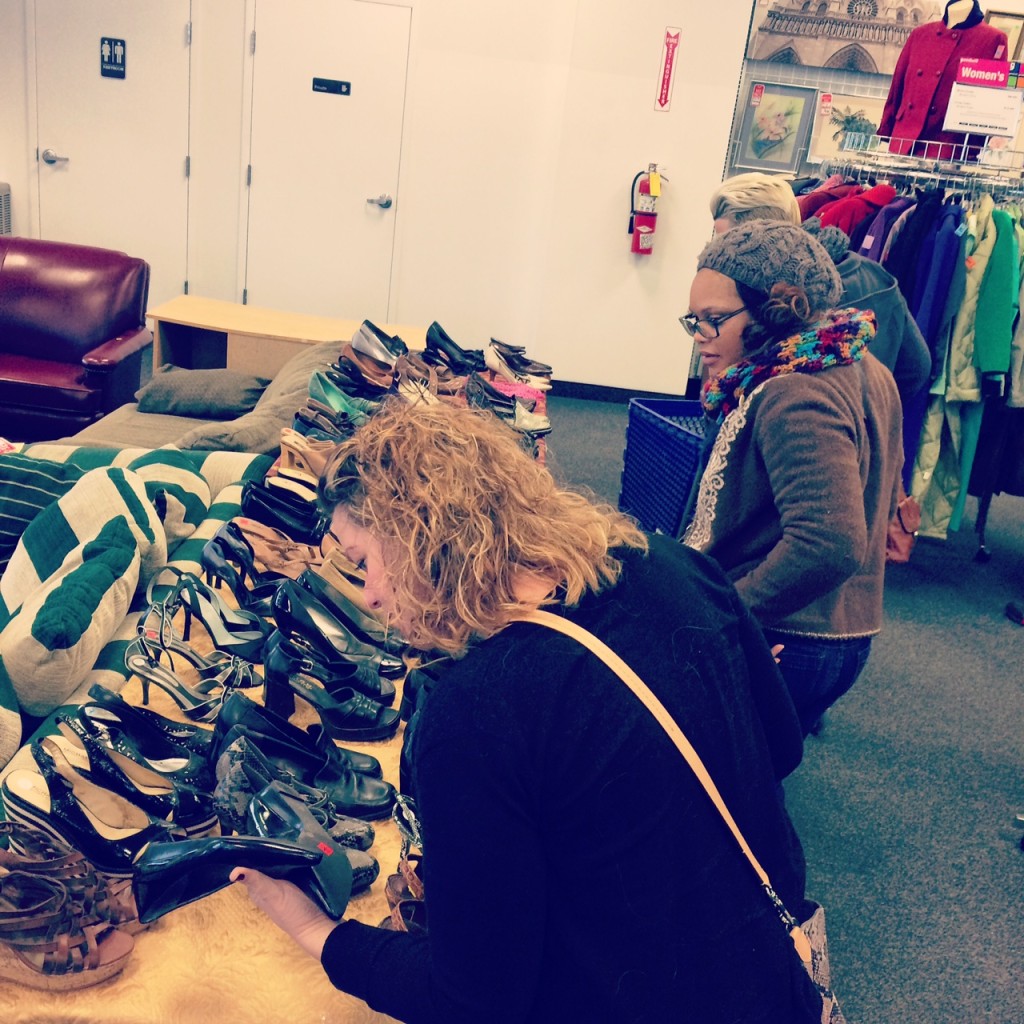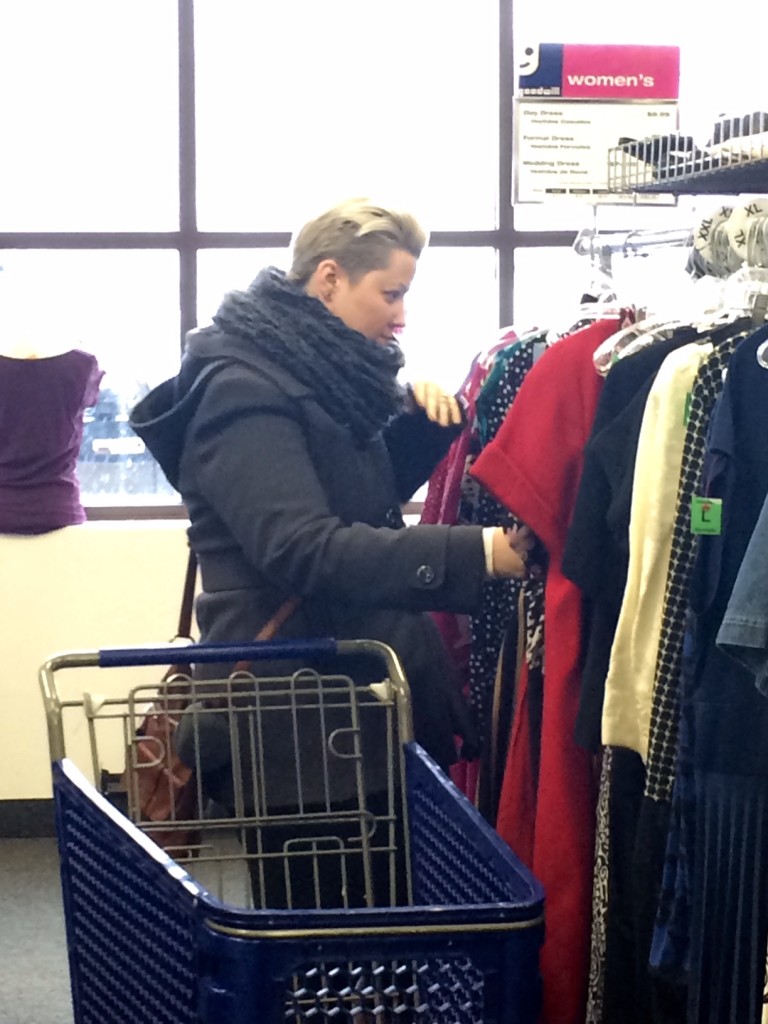 By the time we made it back to the DC location, all stores had closed at 3:30pm due to weather, for the safety of shoppers and employees a like (so we didn't miss anything!). Even though our day got cut short, we still had a blast watching Sex and The City together and filling up on sugary sweets during our snowy cruise!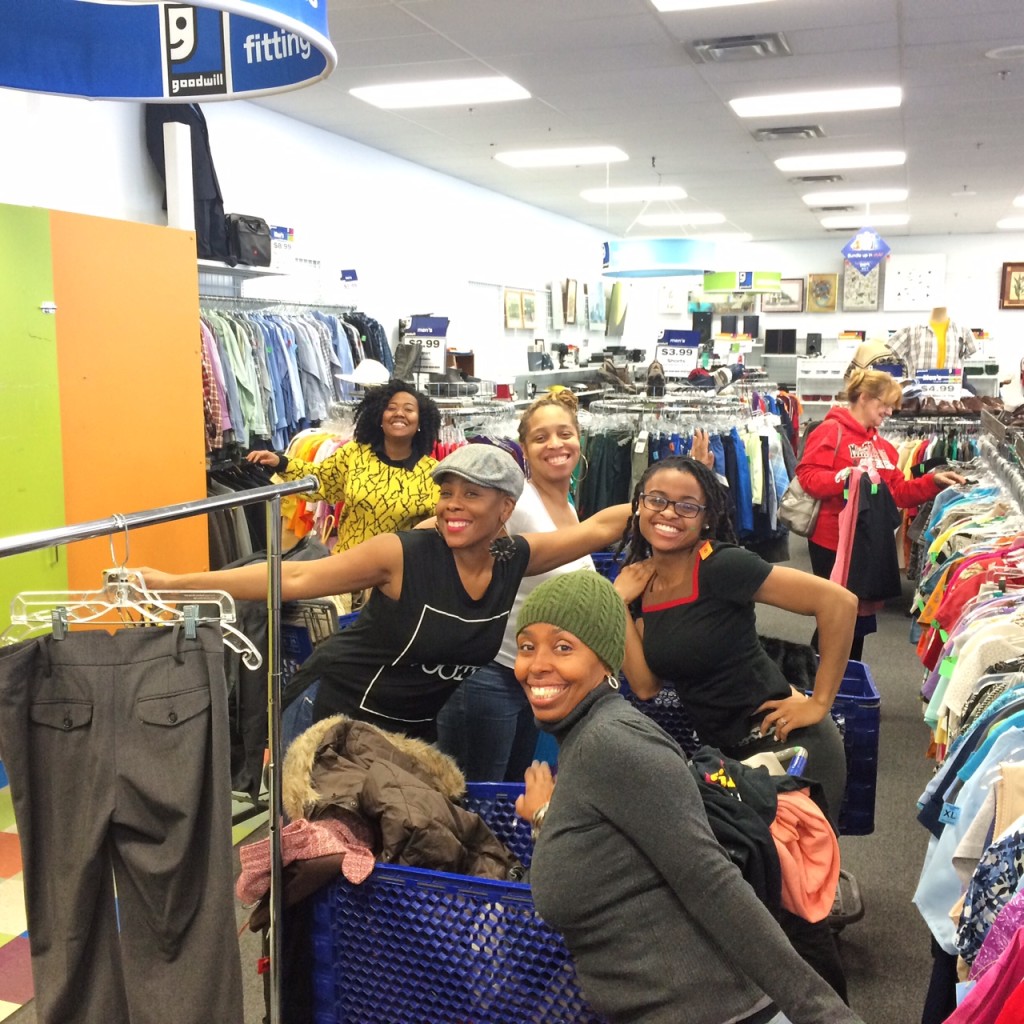 Thank you to Lerkia of Modage Style for another fabulously fun day of Goodwill adventuring. It was another trip to remember! I'll be showing off all the Style Mavens finds on Friday, so check back then!