This past Saturday morning, a bunch of local Goodwill Fashionistas and I hit another one of my  favorite DC Goodwill spots: the Gaithersburg location. This was one of our best Meetups yet! Tons of people game, everyone got to pursue the store an hour prior to the store's opening AND everything was 50% for the Super Saturday March Madness sale. It could NOT have been better!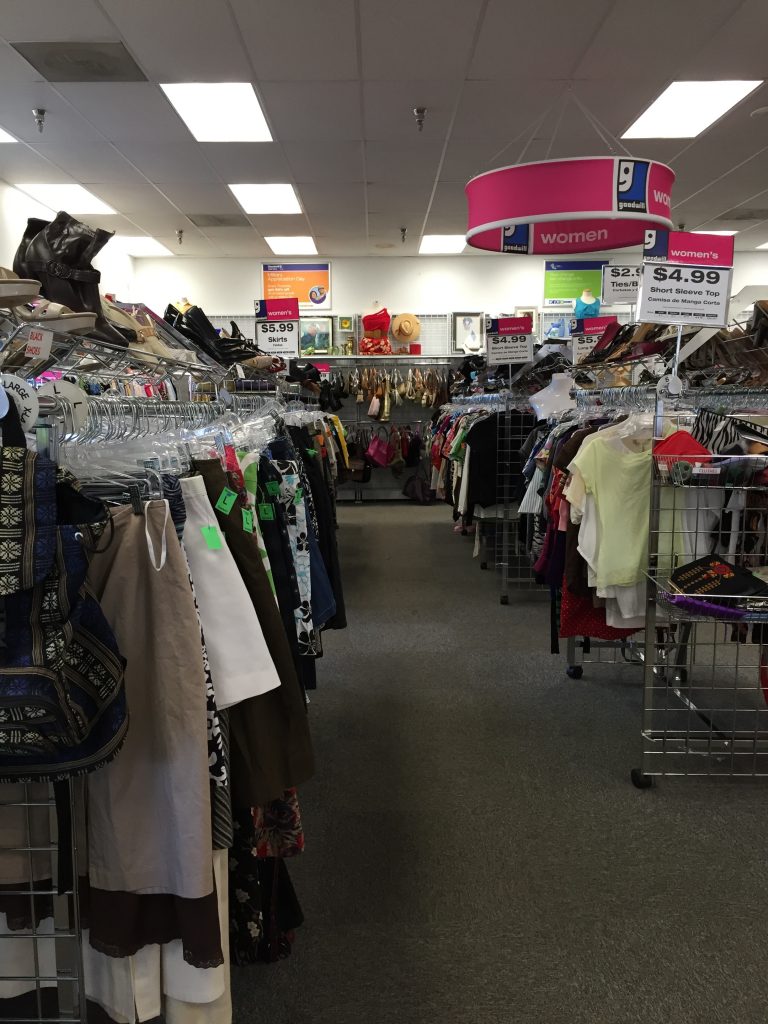 I just recently started venturing out to this store and have never been disappointed with the selection. And Saturday was no exception. Everyone walked out with at least a few treasures in hand, including myself.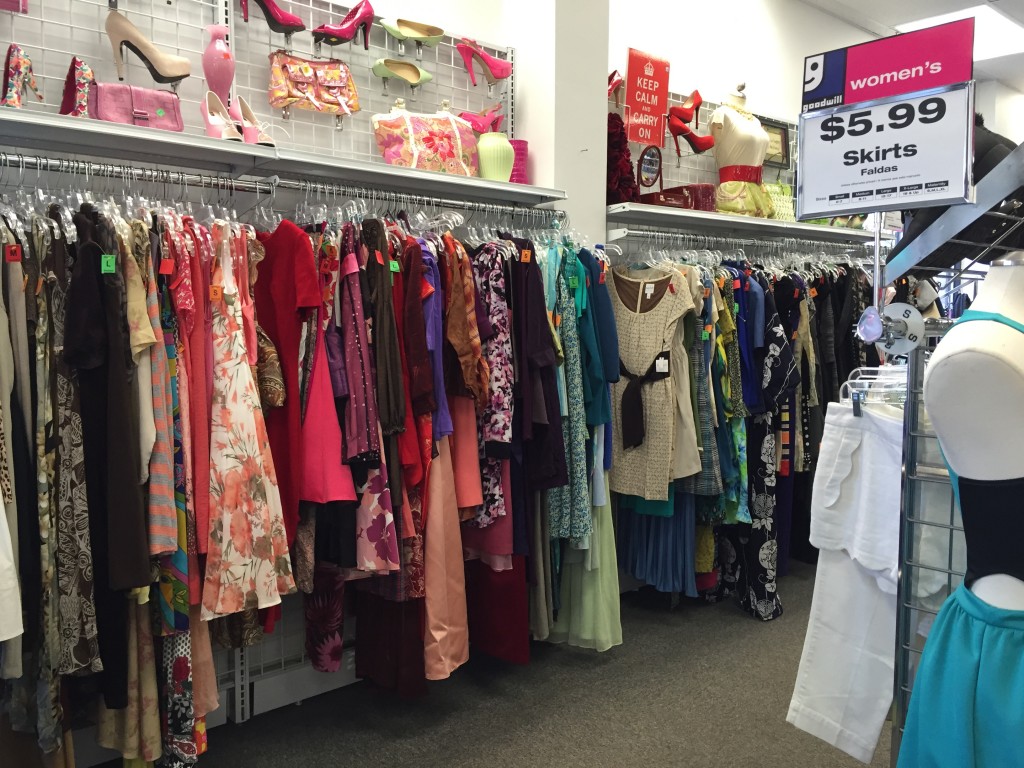 The morning started out with stars flying. I zipped on over to the location a bit early to set up food and take pictures, and I noticed a bountiful amount of treasures. Not long after I arrived, at least 15 other attendees came out as well, and we shopped away!
One fashionista, Sam (who you've met on here before) scored the cutest baby set onesie for about $1.50. Best part? It was new with tags and originally went for about $30. What a score!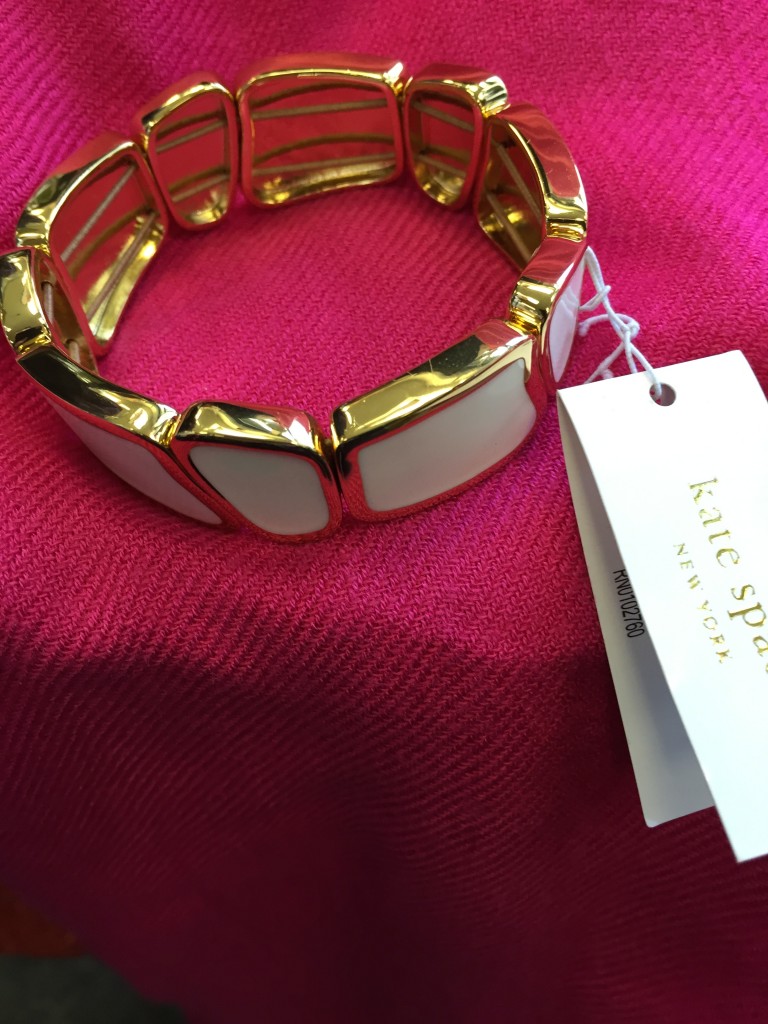 Meg, another amazing fashionista who I love, found this Kate Spade NWT white stretchy bracelet which was half off as well. It originally sold for over $50, so this was another great #MyGoodwillFind of the day!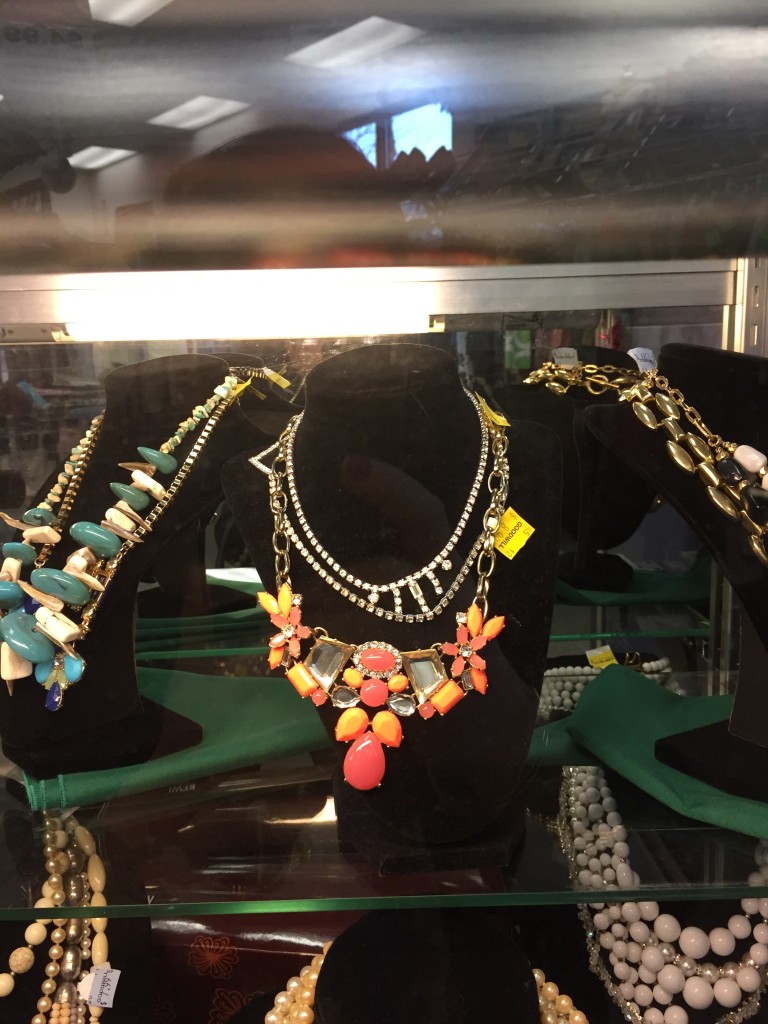 I took home a variety of gems, including designer labels  and funky R&B records  for a dollar a pop. My favorite scores included this gorgeous J Crew necklace. The colors are vibrant and perfect for spring. I knew I had to take it home as soon as I saw it in the case. And for $4? There was no questions!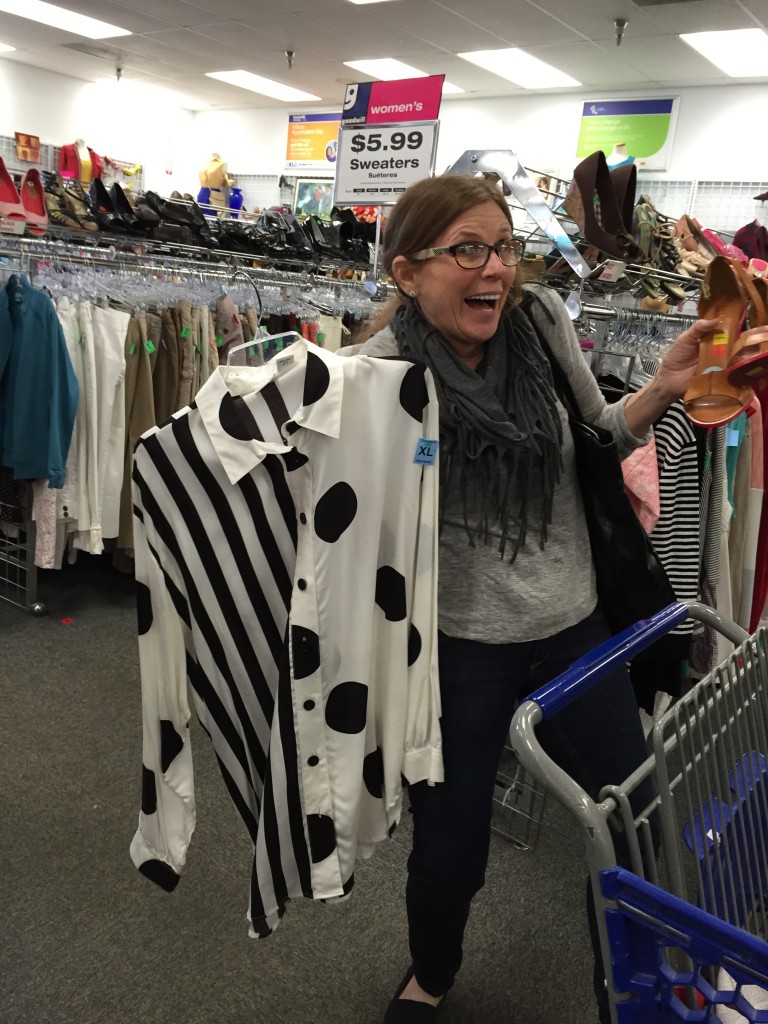 Check out this amazing multi-printed top that one of our frequent fashionistas, Kat, found! She always has a great eye for style.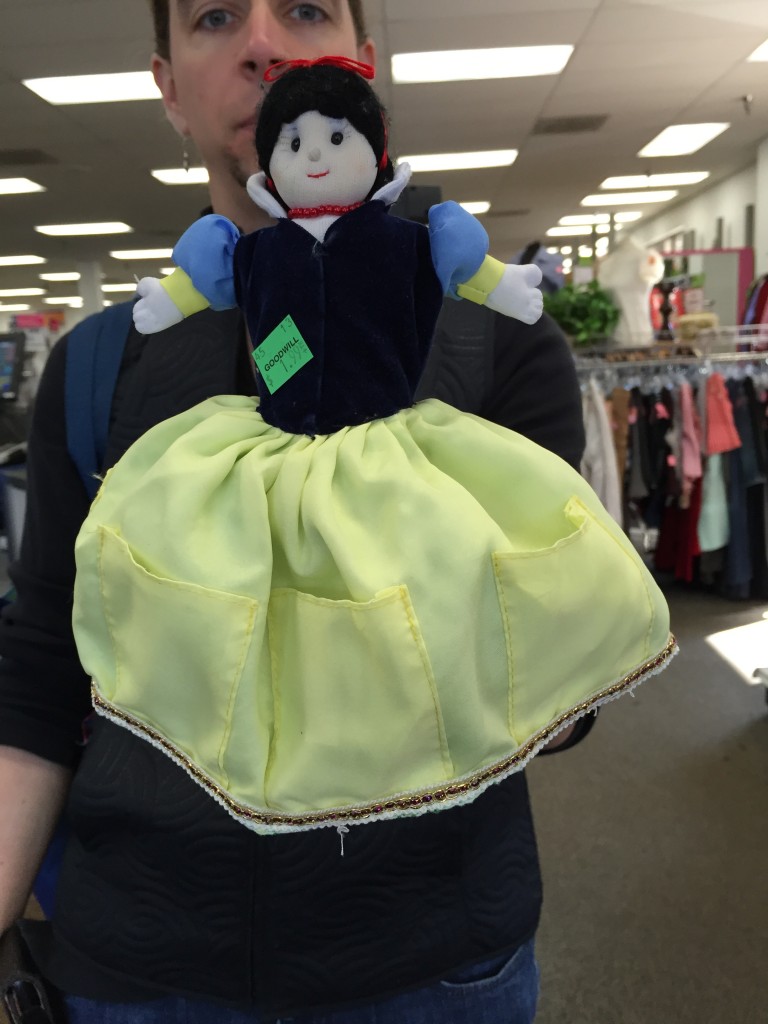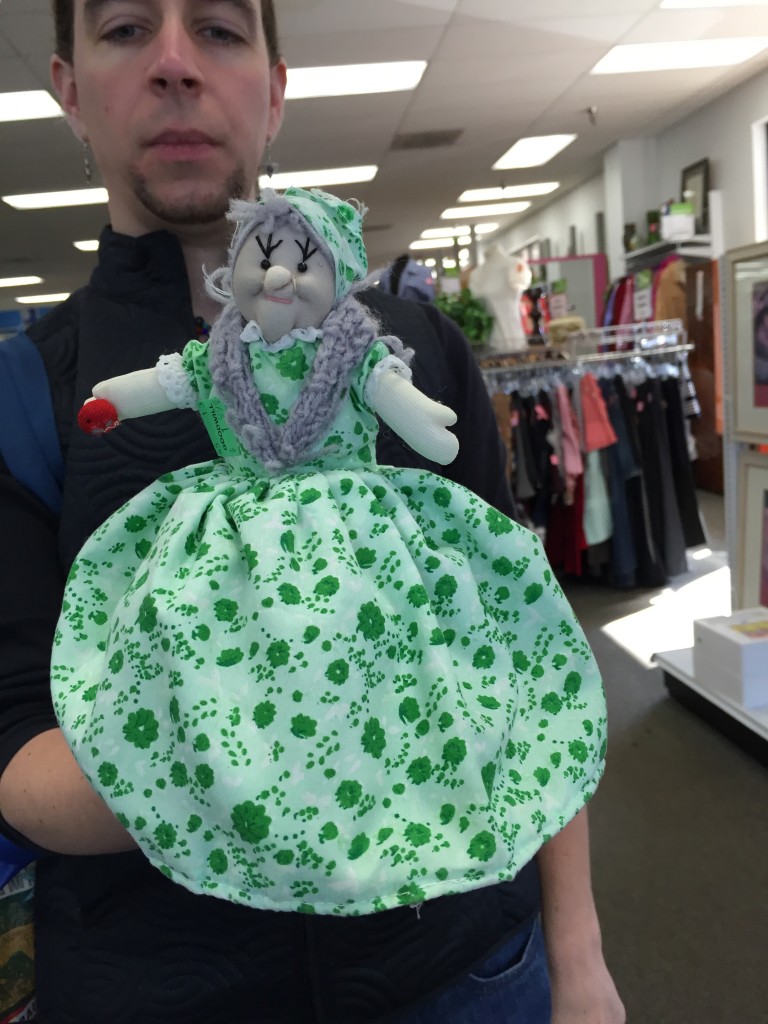 Check out this seemingly handmade reversible doll that Mycroft found! On both ends, there are different Disney Snow White characters. It was so detailed and even had an apple!
Overall, I had an amazing time at our Meetup. It's always such a pleasure to meet like-minded individuals who love style and shopping with smarts. There's honestly nothing better than shopping and meeting new people all while contributing to a great cause and providing job opportunities in the community. It is unparalleled.
Come to our next Meetup, if you couldn't do to this one! I assure you, you won't be disappointed. Stay tuned for more details or just sign-up for our Meetup group! <3