Last weekend was amazing!
I attended Finding Your Good Swap and Shop event at the Goodwill Headquarters on 2200 South Dakota Ave. in DC.
The event had been marketed for a few weeks on Instagram, so I registered and started to gather my gently used items.
My items included a vegan leather jacket, pants and a handmade one of a kind shag sweater.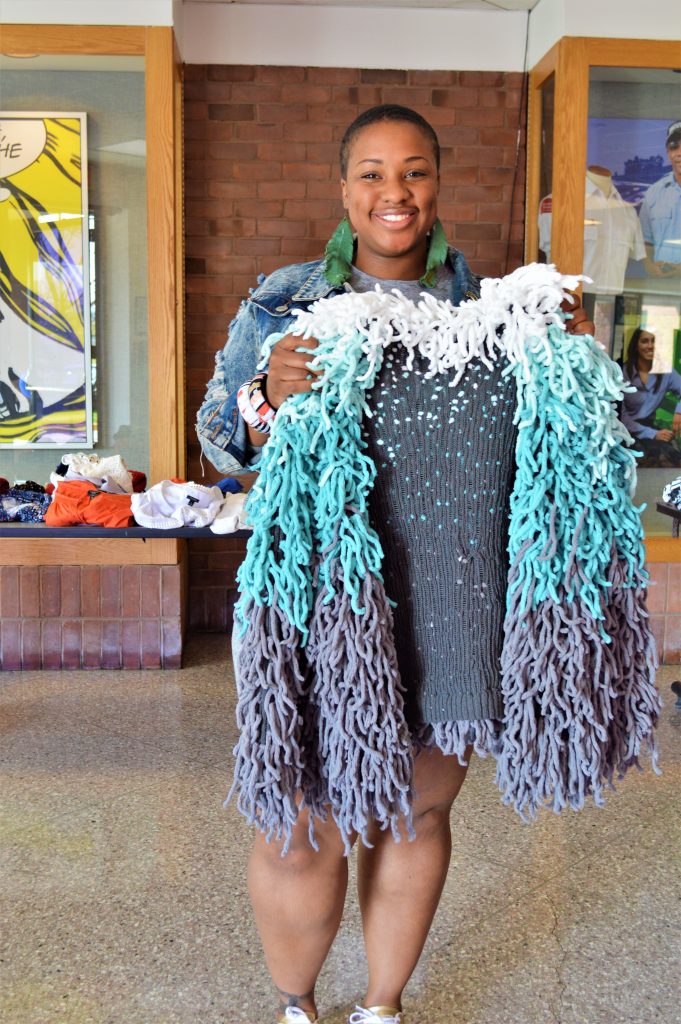 The day of the event was absolutely beautiful – sun shining, birds chirping and all.
At the event, several community partners showcased their resources. The DC Library was accepting new applicants for library cards and even had fashion related books that could be checked out! I checked out a book on dressing curves and another about styling on a budget. I can't wait to dive into each and gain additional fashion knowledge.
The Office of Sustainability was also present to share about fashion sustainability.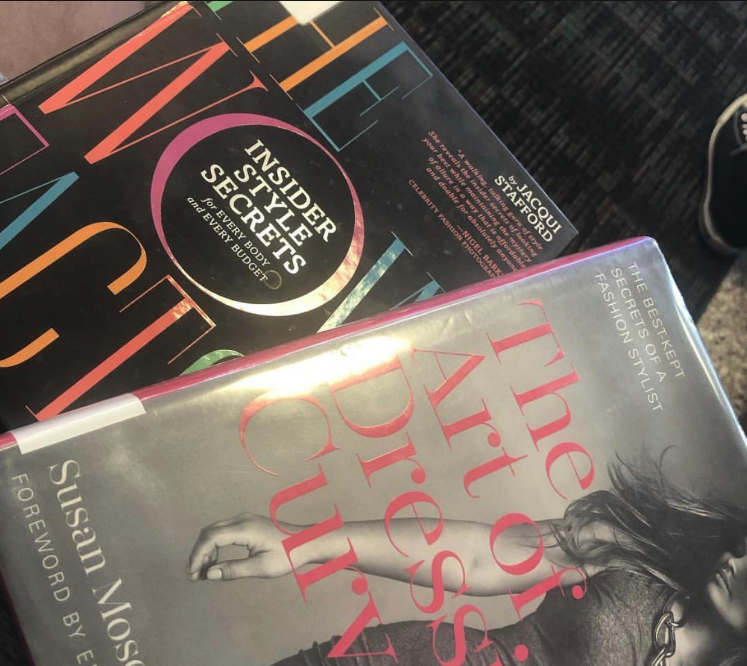 As we gathered, a young lady organized each person's goods by category to make it easy to swap and shop. After everything was organized, we were all able to shop until we dropped!
As many of us were fashion enthusiasts and second hand shoppers, we already had our eye on certain items. Women were even eyeing my shag sweater when it came out of the bag.
As soon as the swap began, the sweater was snagged. I was thrilled for it to go to someone who would rock it.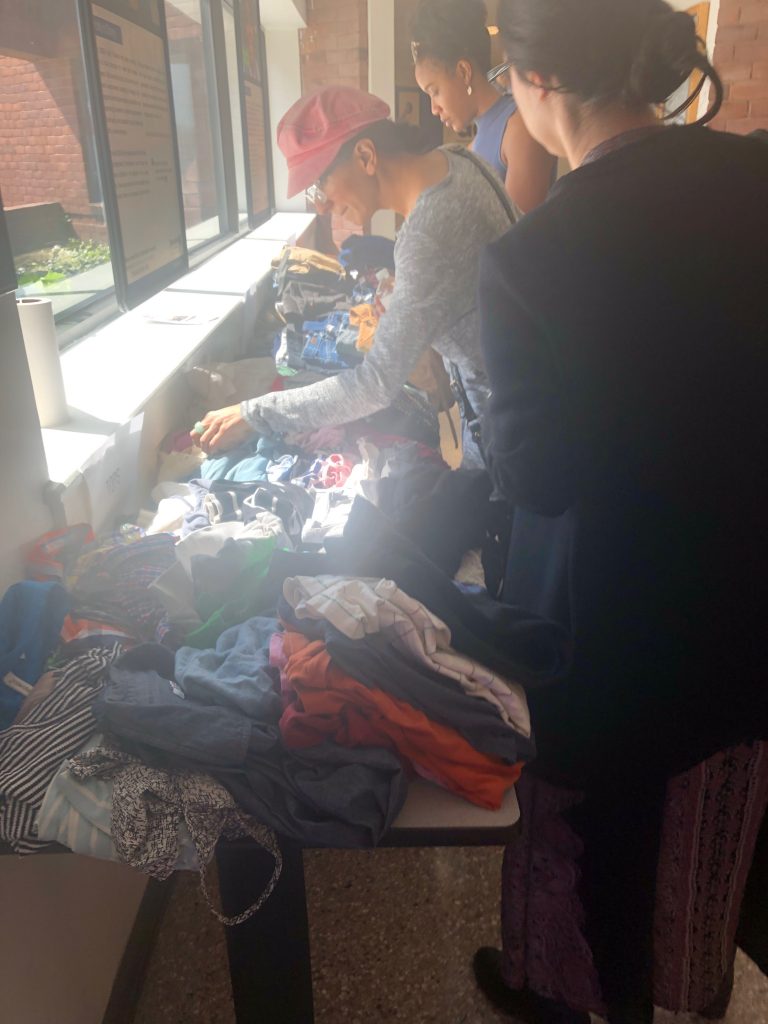 I scooped up some great finds including a fabulous Military sky blue jacket. It was in such high demand, that another participant asked for it if it didn't fit me. I also got a few separates and a great floral dress that may be worn for Easter.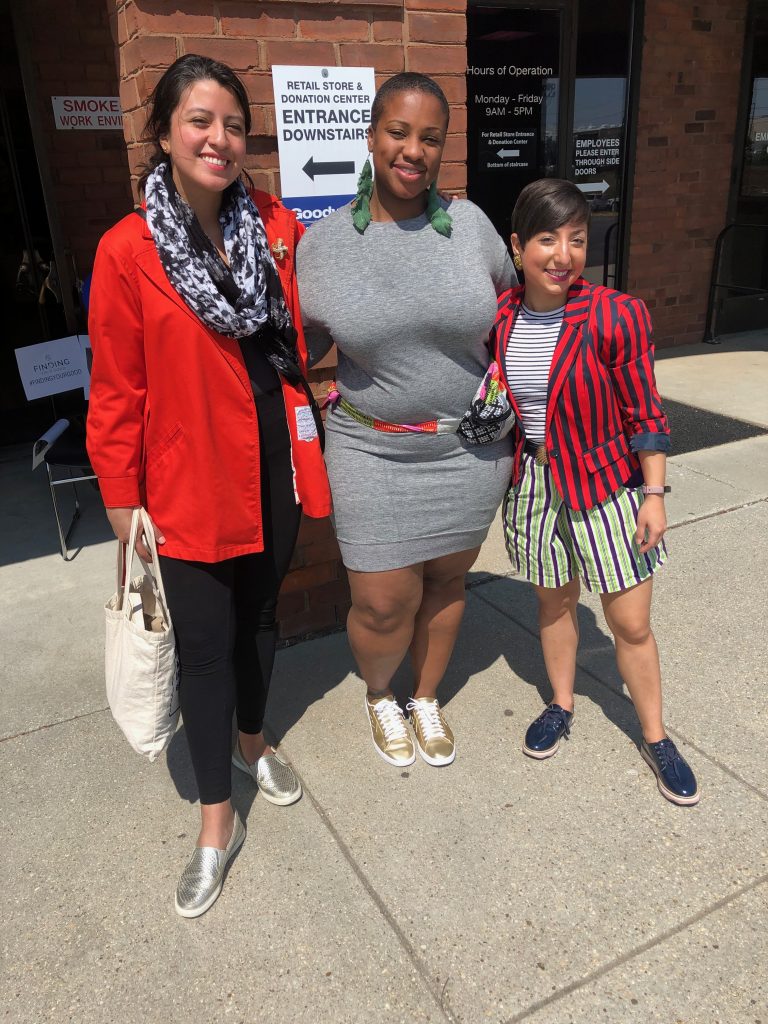 Not only was in a great opportunity to shop another woman's closet, I was able to meet and connect with some amazing women who were stylists and second hand lovers. It is so good to be around other women who get it and feel fashion as you do.
I am so grateful to Finding Your Good and Goodwill for the opportunity to come together. I can't wait for the next event!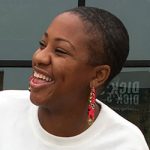 Amber Mixson
Amber is 
fashion-blogging
 foodie and Instagram influencer with a passion for thrift store shopping. Her blog Eat N Style details her flair for cooking up not only tasty treats but inspired outfits as well. She has a passion for her community and is proud to serve others with her gifts. Follow her on Instagram (@eatnstyleblog) for more stylish tips and culinary adventures.