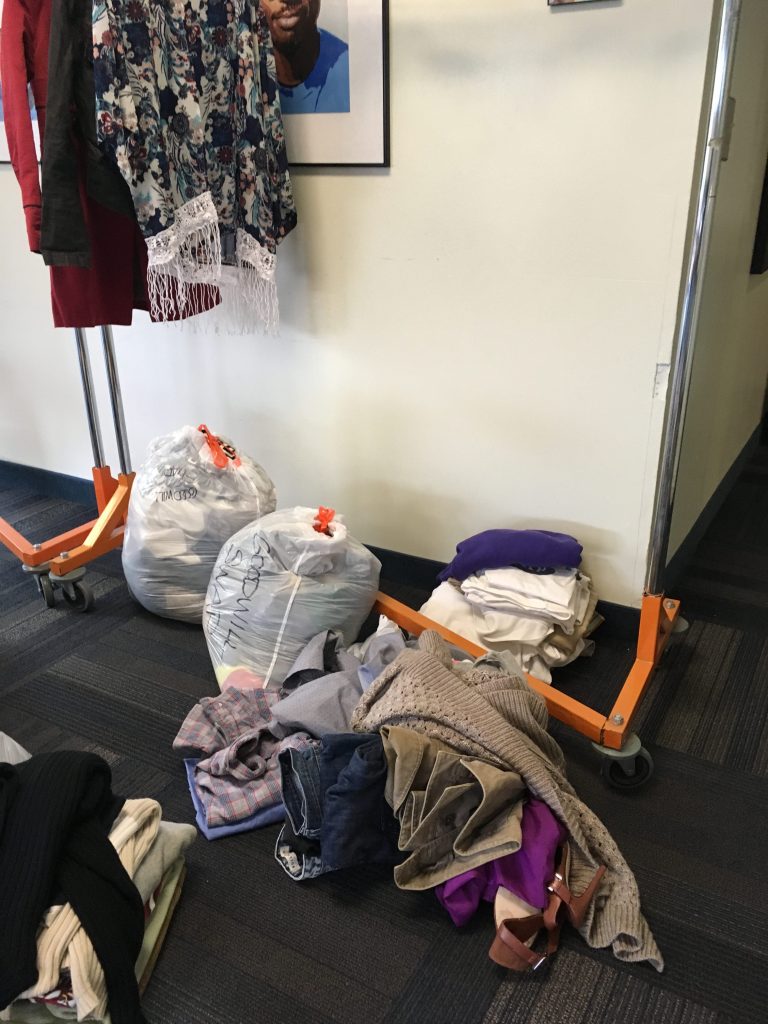 Now that my winter cleaning is in full force, I have many clothing items that need to go to a good home. While many of them are being donated to Goodwill, I would still like to share the fashion love with some of my close friends and provide them with items that I know they'll love.
In order to bring them all together into one place, I've considered hosting a small scale at-home clothing swap for all of my ladies to mix, mingle and shop each others' closets.
While I'm in the process of planning my own friends-only event, I put together some tips and tricks for hosting your own swap party. I thought this might be helpful to provide since I know most people are beginning to transition their winter wardrobes into fresh spring ones.
To kick off the clothing swap event process, I recommend that you first…..
1.) Determine the Details

Figure out a time and place for your swap. Will it be at your home? Will you co-host a swap with a friend? A location with lots of space to showcase items is important! Also, pick a date that works well for your friends. I find Sunday afternoons are popular. Hosting a swap around 2-4 with mimosas is a great way to end the weekend and kick back one last time with your closest friends. You can even serve light refreshments and encourage friends to bring snacks too, just like a potluck!
2.) Spread the Word!
Through a private Facebook event, email thread, or group text, tell all of your friends about your event! Give them event details and suggest items to bring.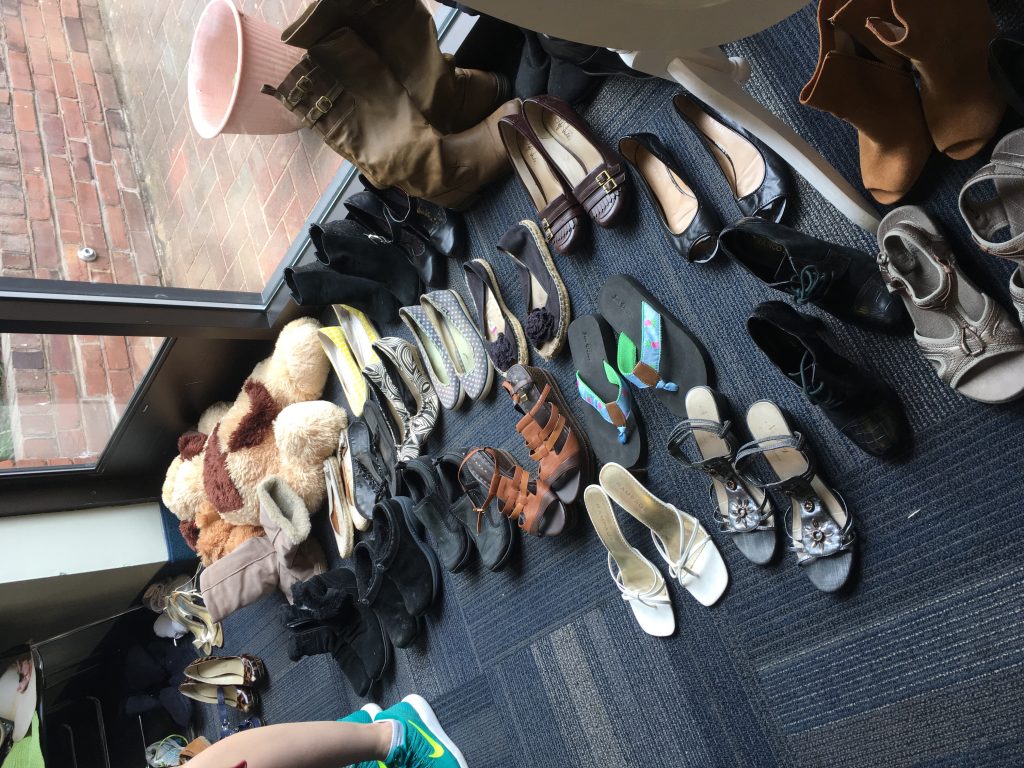 3.) Prep Your Place!

On the day of the event, make sure you have a big space for friends to display and sort items. For clothing swaps I like to organize by item type and size for ease of shopping. Also, make sure your bathroom is clean and that there are plenty of mirrors available. To set the mood play music as people swap. This will amp up the swapping mood of guests.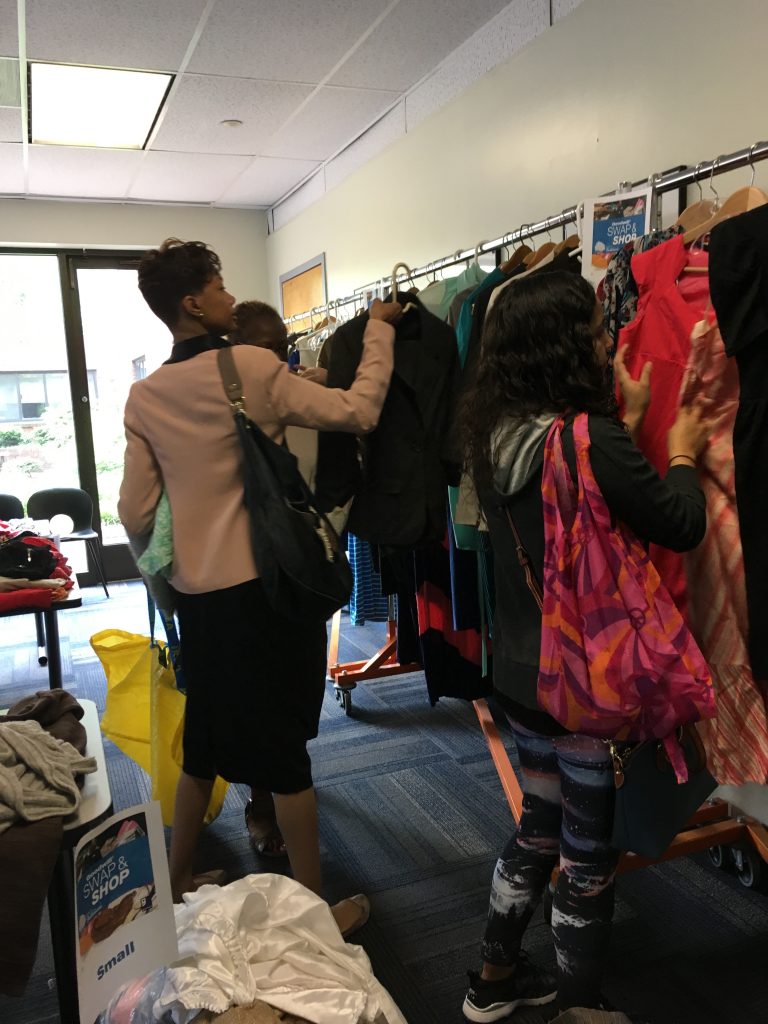 4.) Swap Away!

Be the best host you can be and kick back. Now it's time to shop and relax. 🙂
5.) Clean Up Time.

The mess after a swap leftover can be overwhelming. So when friends are leaving the swap, encourage them to tidy up a bit and fold some items. That way, when it's time for you to clean up at the end of the swap, you're not feeling too stressed. With all the leftover items, encourage friends to leave their items and offer to donate them to Goodwill. Not only have you helped your friends look even more stylish with their new wardrobe, but they've also helped their community by donating to Goodwill.
I hope these tips make it easier for you to host your own at-home swap! It's a great no-spend Sunday activity that will help you build your wardrobe and allow you to further bond with friends!