One of my main 2021 goals is actually one that I feel like I successfully conquered in 2020 – to not buy anything new for my closet. I figured for this year, why not keep this goal up but expand it one step further – to not buy anything "new" for my closet AND my home.
I'm pretty excited for this challenge because it means the following:
I get to go to Goodwill EVEN MORE, for my needs. The thrift store is my happy place.
My purchases from head to toe to home will contribute to funding Goodwill's no-cost job training programs for those in need. Talk about making a difference in the world with your dollars!
My closet and living space will contribute to helping Mother Earth.
So, with that all being said, I wanted to share with you five finds that I spotted for under $5 ($4.99 counts!) at some of my favorite Goodwill locations. Some of these gems came home with me, while some others stayed on the shelf to grace someone else's cart.
Which find is your favorite?
Vintage 1973 Wall Hangings – $4.99 Each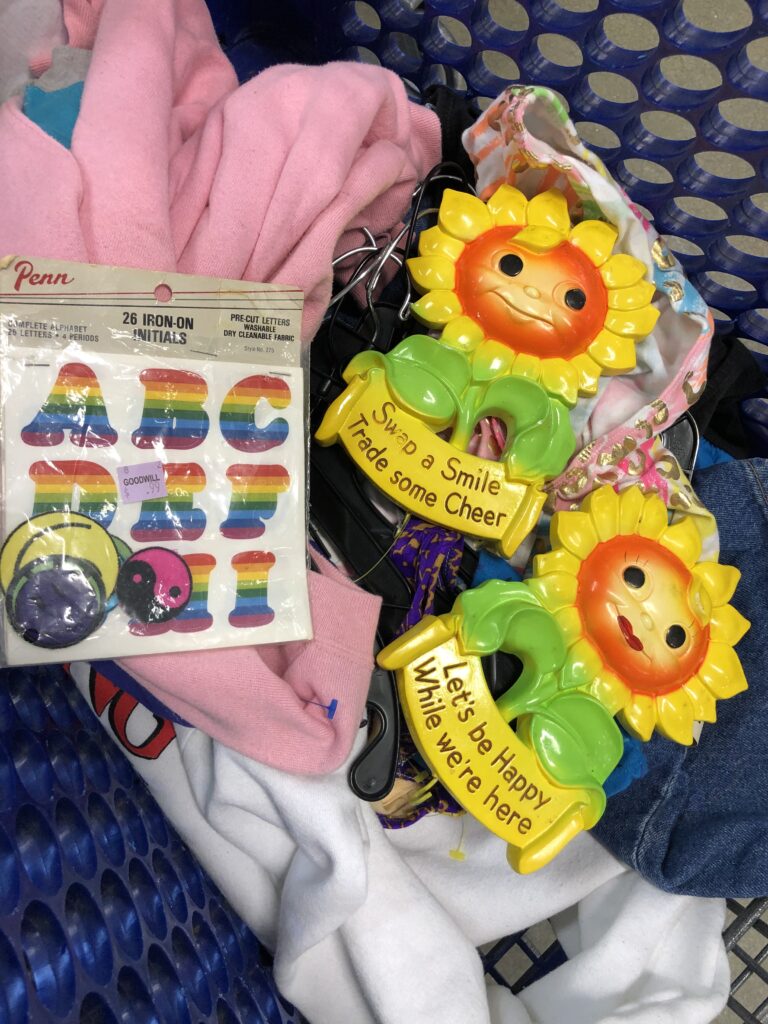 When I saw these sitting on a shelf in the housewares section at Goodwill, I immediately smiled. How could I not!? These plaster 70's wall pieces were so bright and cheery, I had to put them in my colorful cart. The world sure can be gloomy, but it's flowery finds like these that can put an ounce of optimism into any home.
2. Vintage Mid-Century Modern Wooden Tray Organizer – $4.99
This sculpture-like beauty was spotted in the wooden items area at the Clinton, MD Goodwill. I can't remember the brand but when I looked it up, I was delighted to see that it's actually a mid-century tea cup organizer. I didn't bring it home with me but I could see it in someone else's abode being used as a jewelry or accessories caddy.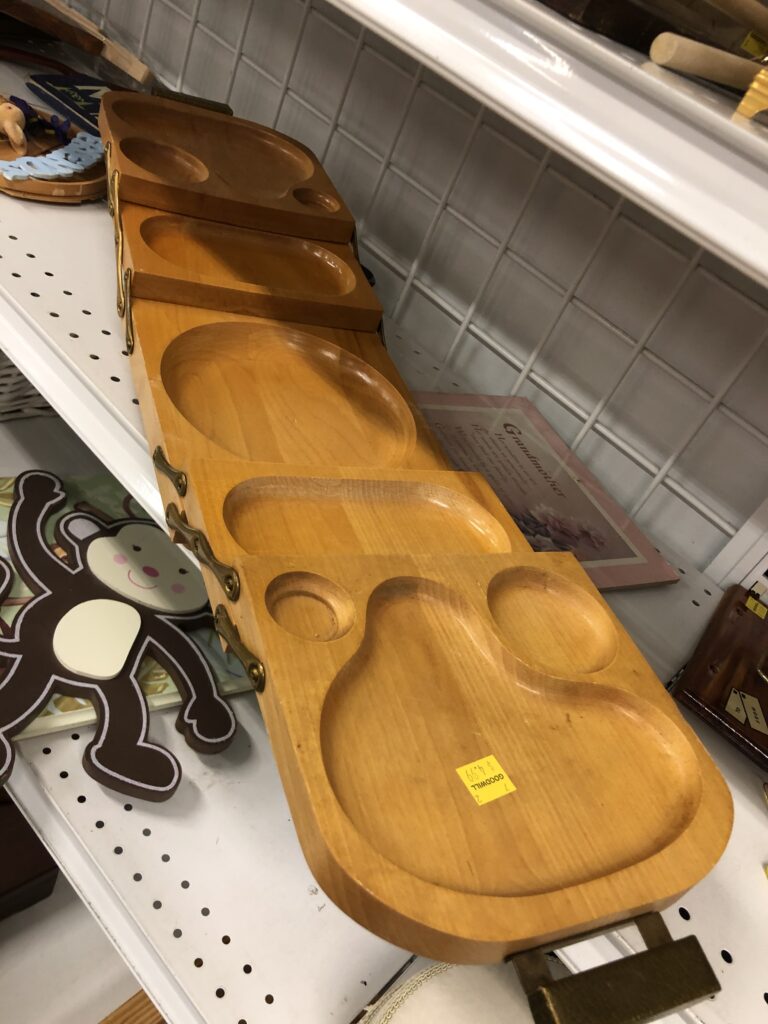 3. Vintage 80's 90's Sassaby Makeup Caddy – $3.99
I actually already thrifted one of these by this brand last year so I swear by it! This metallic electric green makeup organizer was spotted at the Gaithersburg, MD Goodwill. Not only can it be used for beauty products, I could see it as a place to store craft supplies as well.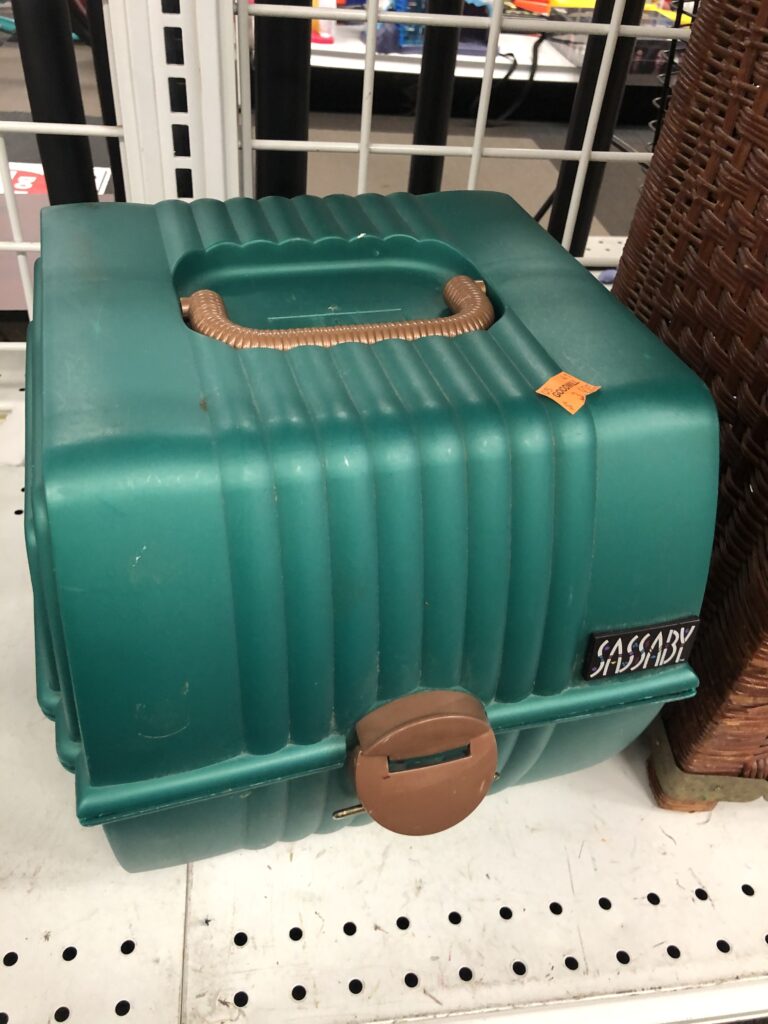 4. Vintage Glassware – $.99 to $3.99
Again, my home is already stocked with vintage glasses from my local Goodwill but I always love seeing what I can find in the kitchen area. It's like a museum of treasures from the past!
I regret not taking this frosted yellow bowl home. I rarely find glass items in this condition and color. Oh well!
These funky glasses were a delight to spot as well. I love mixing and matching thrifted glasses with retro patterns. Although they might be different, the eclectic nature of the graphics make them cohesive.
5. Vintage Book-Ends – $4.99 Per Piece
How cute are these! Whether you like pops of electric retro colors or the muted yet rich tones from nature, Goodwill's got you covered and your books secured. Each piece from these sets was $4.99, so if you just need one or two, your $5 will be spent wisely.
If my memory serves me correctly, these neon book beauties were from the 60's or 70's. I do remember that these came from the Centreville, VA Goodwill location.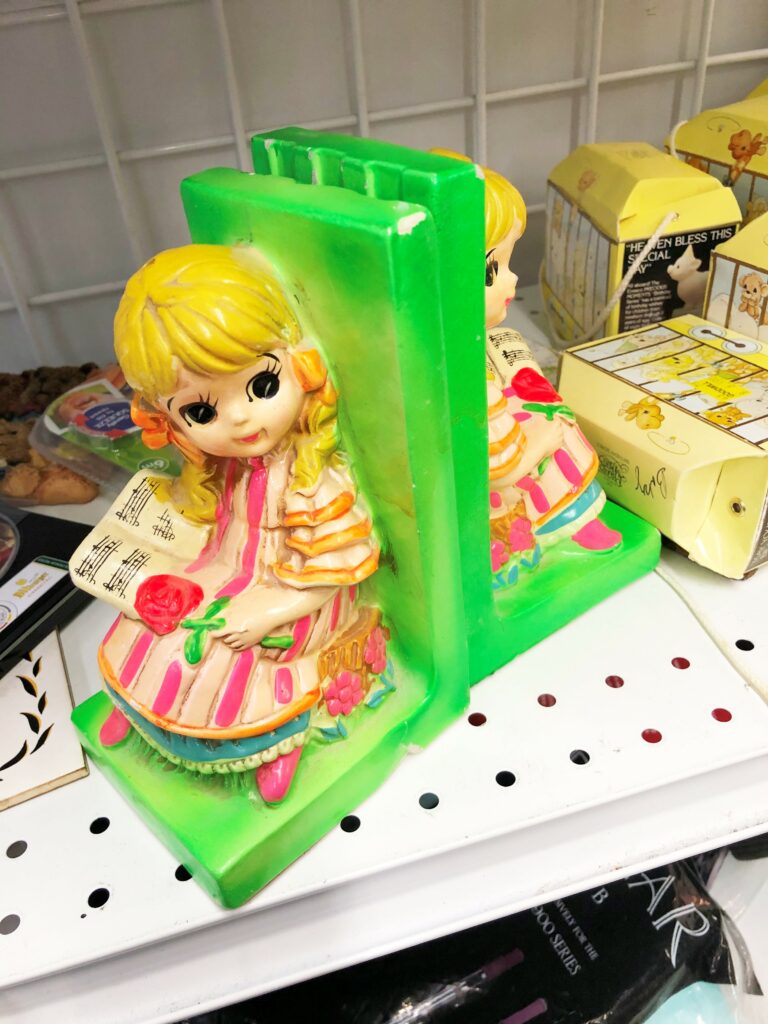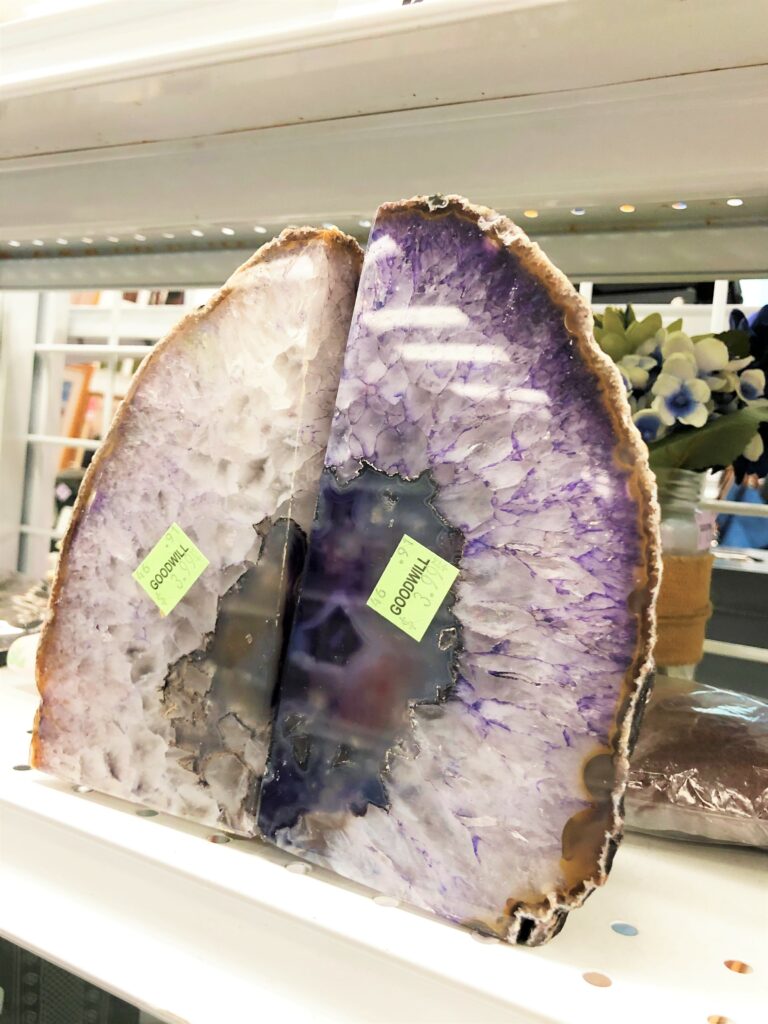 There ya have it! Some gems that I spotted or bought within the past few months at Goodwill. As you see, you can find literally ANYTHING there. Your whole life can be fabulously thrifted.
What under $5 finds have you spotted recently?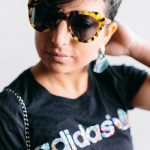 Carolyn Becker
A self-proclaimed thrifty spunky petite fashionista who works in the marketing field by day, and is an artist and thrifter by night. You can find her bragging about her designer Goodwill thrift finds on her Instagram: @petite_punk.