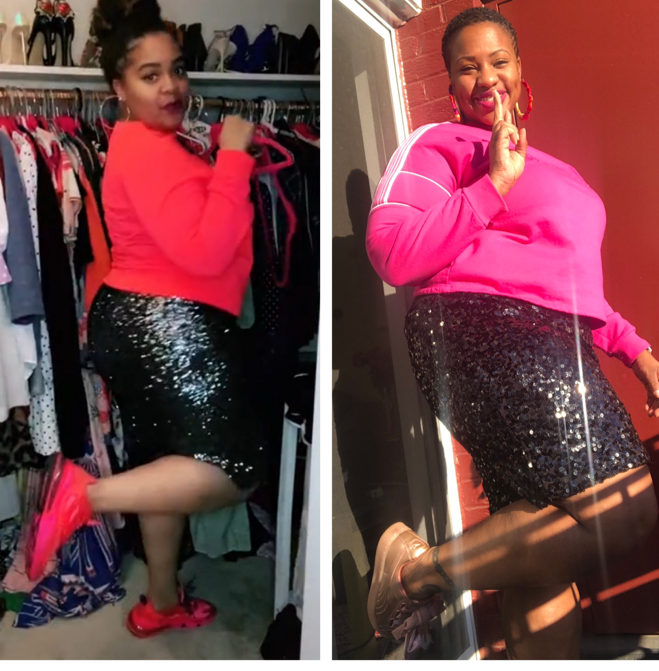 I admit – Tik Tok is a part of my nighttime routine before bed. You can find everything from viral dance moves to interesting recipes ( I tried baked feta pasta last night…delicious!) It is also very addictive and I can spend hours scrolling.
A few weeks ago, I found a plus-size fashion influencer, @ms.lakeishal, who has similar styles as myself. I love to mix patterns, textures, and colors and that was the very look of her photos. She paired an Adidas sweatshirt with a sequin skirt and sneakers – which is all the things is formal, sporty, and comfortable. I challenged myself to recreate her look but by utilizing thrifted items.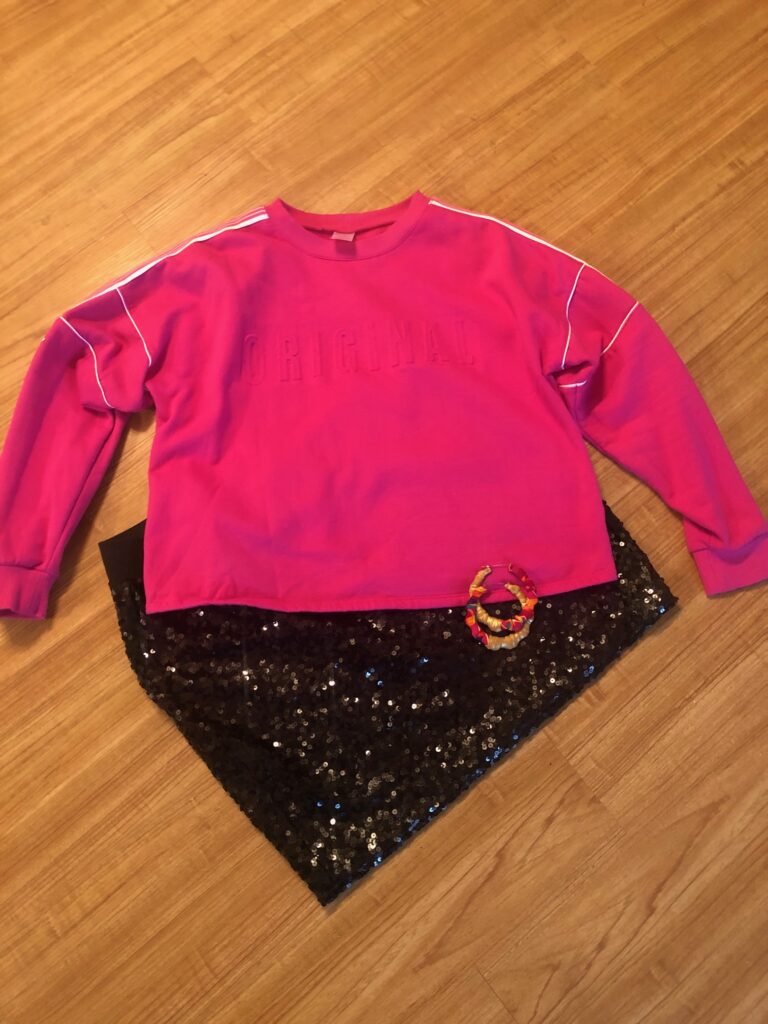 I went into my closet and stumbled upon a black Torrid sequin mini skirt, a hot pink Adidas-like sweatshirt, colorful hoop earrings by Pieces of Wisdom, and metallic sneakers. Both the skirt and sweatshirt came from Goodwill for less than 6 bucks each. I bought them at different times, however, I didn't know they would could together for such a funky chic look. I even wore the outfit for my Friday work meetings and my co-workers loved it! I would have loved to sport it out for a fashion event or outing with friends; hopefully, I can wear it this Spring! 
I know I will continue to challenge myself to use inspiration from other fashionistas and create while balling on a budget! I would love to see your recreated looks at well!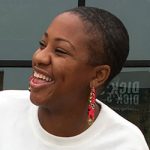 Amber Mixson
Fashion/Lifestyle Blogger
Amber is a 
fashion-blogging
 foodie and Instagram influencer with a passion for thrift store shopping. Her blog Eat N Style details her flair for cooking up not only tasty treats but inspired outfits as well. She has a passion for her community and is proud to serve others with her gifts. Follow her on Instagram (@eatnstyleblog) for more stylish tips and culinary adventures.