Two more finds I wish were in my closet! Today's #MyGoodwillFinds are a showstopper BCBG dress and unique stone necklace from LOFT; two finds that encapsulate what dreams are made of!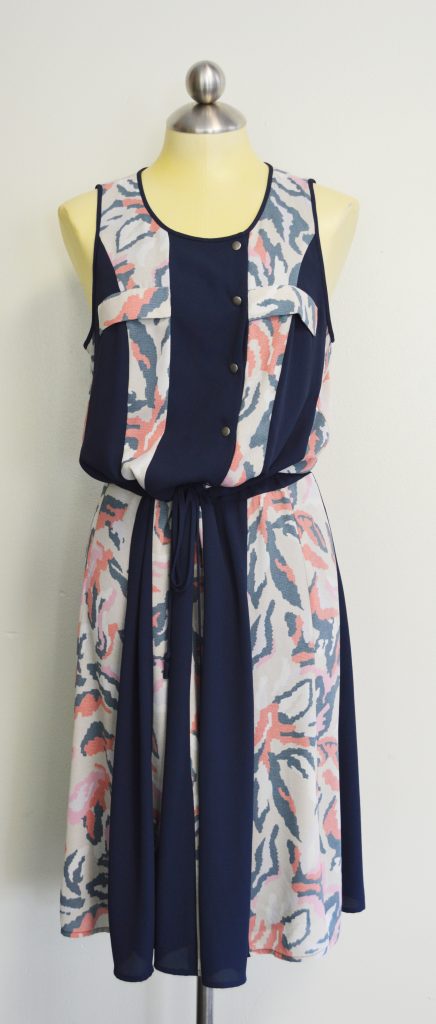 This dress would normally sell for almost $350! In a size small, this BCBG shift dress is decorated with silver snap buttons, a peachy watercolor pattern, and dark blue navy panels.
When worn, this Courtnee style dress hits the knee and isn't snug on the skin. There's a lot of flow that allows for movement when dancing or at a work mixer.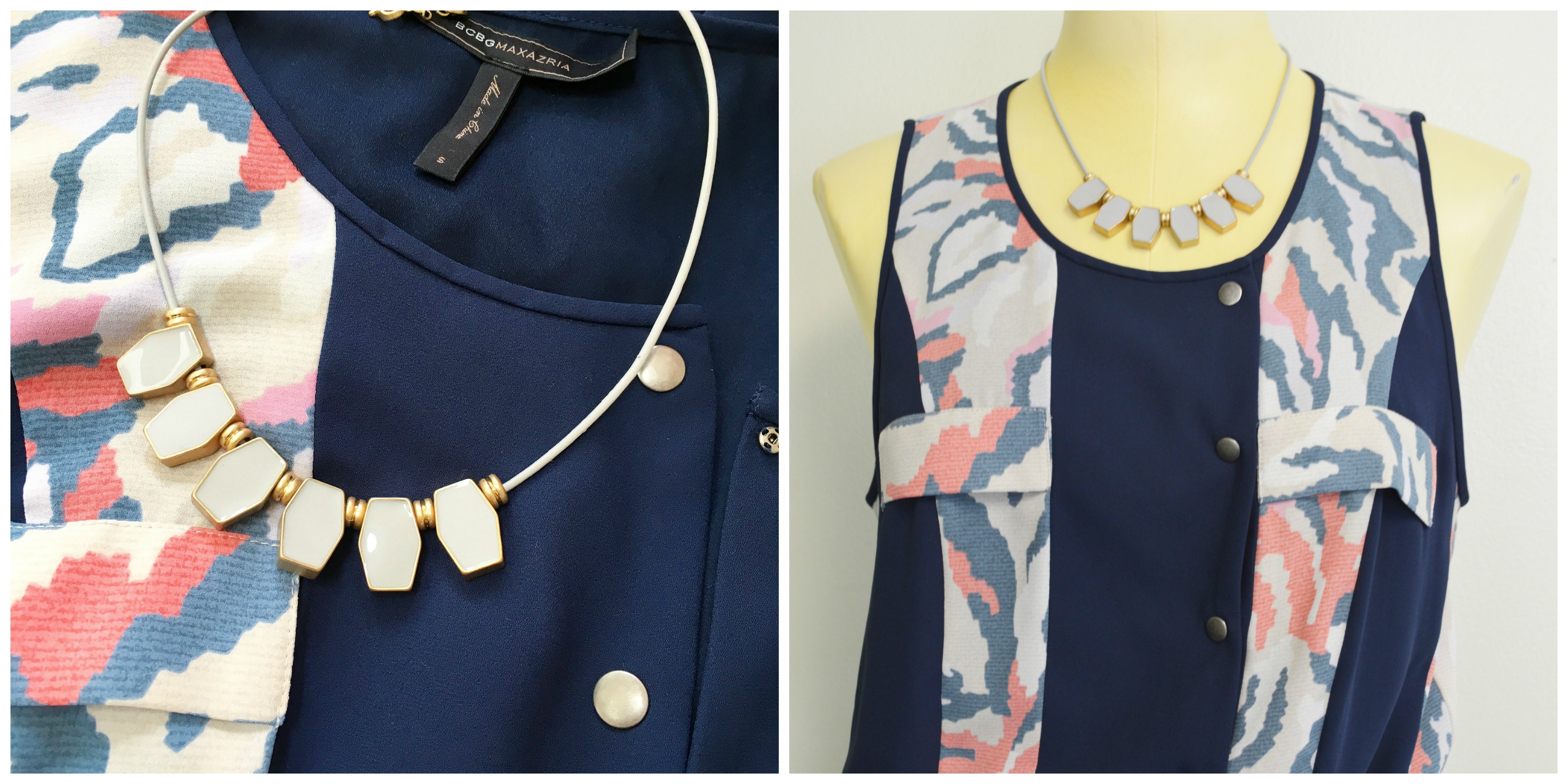 This necklace I spotted is new with tags from LOFT and was selling for $30+. It's a gloomy gray, modern necklace that is a shorter length and closes with a lobster clasp. I discovered this treasure at one of the Northern Virginia Goodwill stores.
I decided to pair this accessory with today's clothing find because it adds a neutral, calm element to the avant-garde BCBG dress. A dress like this needs some accessories, but not ones that are too loud to compete with the fabric's painterly nature.
Although you're basically all set with the look already presented today, you still need shoes and a handbag. And I know just the solution!
For a handbag, any vibrant, strange pops of color might look out of place in this color combo. Unless it's a small touch such as lipstick or nail polish. So I'd go for a medium size, patent, beige handbag or, for work, a brown bucket bag.
In terms of shoes, I'd imagine a neutral wedge, flat, or heel will look chic against the navy and pinks of today's dress. A cream or beige would tie into the dress's grayish beige pattern specs quite nicely without being too overly matchy or coordinated. Alternatively, if you are itching to add one more pop of color to this look, a mustard yellow should work welll against the pinks and blues.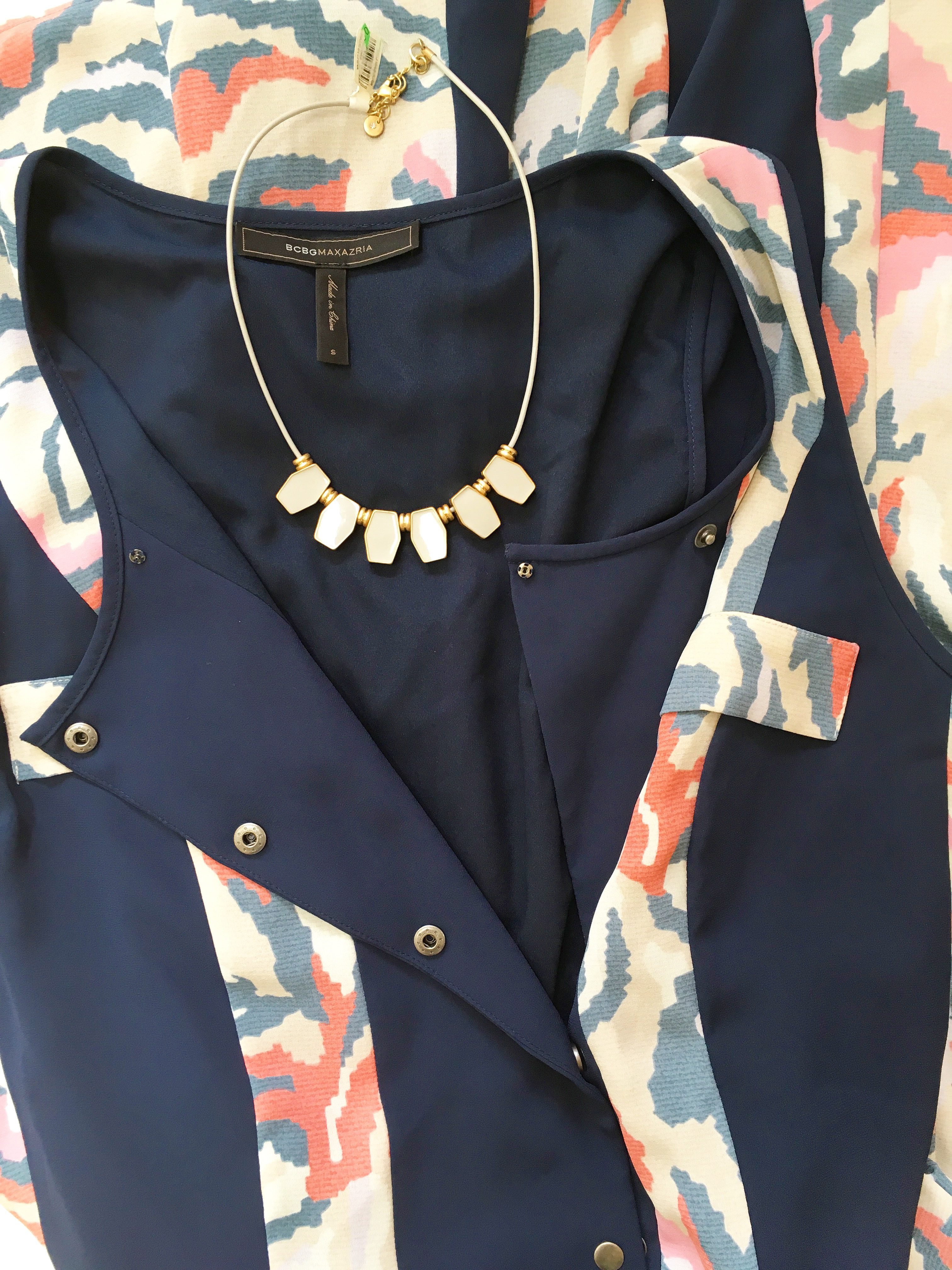 How would you rock this BCBG + LOFT outfit combo, fashionistas?