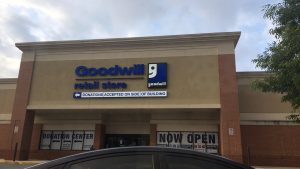 Once again, my fellow DC fashionistas and I hit the Goodwill racks this past Saturday morning for my monthly Meetup series. This time around, we ventured to one of the newer stores in the DC Goodwill collection, the Clinton store. It surely didn't let me down (not that it ever has :))!
Almost 30 local fashionistas came through this event throughout the morning. I couldn't even keep track of them all! As usual, not a single person left empty-handed. In fact, I spent over $100 during this trip!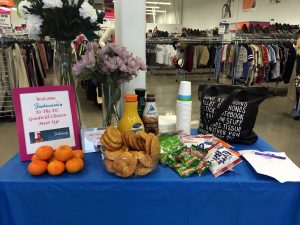 It was such a pleasure shopping with my fellow fashionistas that morning. Coupled with hanging out and enjoying the Goodwill staff's company, it made for a great time. Natia, the store General Manager, really made the experience extraordinary by providing excellent decor and on point merchandising. The whole setting was a truly fun and stress-free experience.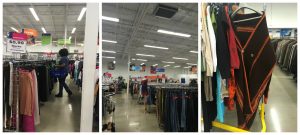 As you can see, the store was absolutely STOCKED with all types of finds. These ranged from endless clothing to vintage home goods.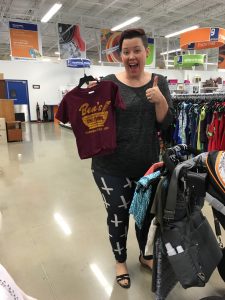 Sam, my friend and Meetup frequenter, even found this rad Ben's Chili bowl baby tee for her little man Kieran! I wish this were in my size!
Now, I bet you're wondering what I found on this trip. I promise you, you will not be disappointed. For starters, I found not one, but TWO designer bags for a little over $30 total.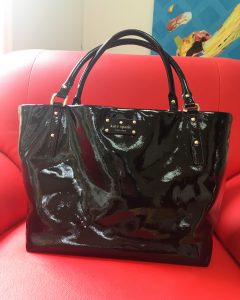 This Kate Spade tote originally sold for almost $300 but I snagged it for about $15.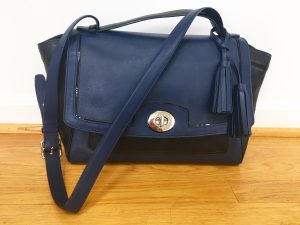 I also picked up an authentic, modern, navy blue and black Coach messenger satchel ornamented with a tassel. This would have been about $300+ at full retail, but I got it for around $20.
Not only did I have my handbag game on that morning, my shoe luck was on point as well.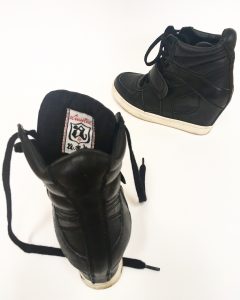 At my last Meetup,  I picked up Ash platform shoes that were around $200 at full retail. I found a pair by the same brand during this trip but they were of a sneaker wedge style. I can't wait to wear these beauties!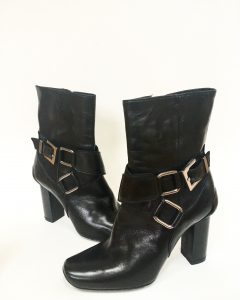 Although it's not fall, I had to buy these barely worn, designer 4US Cesare Paciotti booties for $5. I can't wait to wear them with black skinnies! Guess how much they originally were? Almost $300! Holy cow!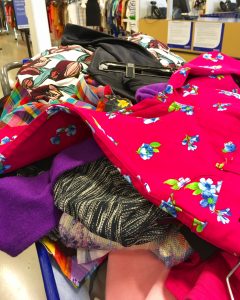 To wrap things up, I scored a bunch of skirts, crop tops, patterned items, and vintage goods during this trip. All of them were name and designer brands like Anthropologie, American Apparel, Free People, and Sandro Paris. My cart was filled to the brim!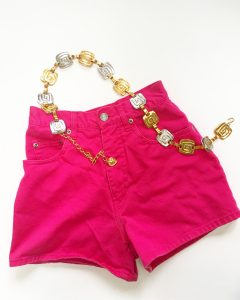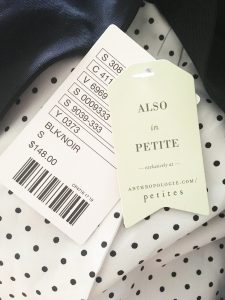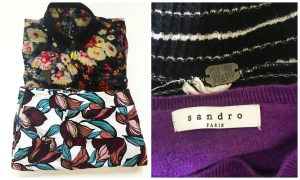 In total, I spent about $100 on around $1,000+ worth of treasures at this Meetup. I did, however, leave several great gems behind for another lucky shopper to take them home.
It's always such a pleasure to meet like-minded individuals who love fashion and shop with smarts. There's nothing better than shopping and meeting new people while contributing to a great cause and providing job opportunities in the community.
Come to our next Meetup if you couldn't do to this one! Stay tuned for more details or just sign-up for our Meetup group! <3