There's nothing better than kicking off the new season by meeting new people who share your love of sustainable fashion and community inclusion!
Last Saturday, I was so fortunate to have the opportunity to attend my very first Veggie Mijas DC event hosted at the Patagonia store in Georgetown, DC.
I recently stumbled upon Veggie Mijas on Instagram and instantly fell in love with their mission: Our mission is to create sacred spaces for folks where they can share their experiences with food or having a plant-based lifestyle through an intersectional lens. Our main focus is sharing space, relearning ancestral practices through foods, share our plant-based recipes, and provide access to information our community needs. This is done through organizing events such as potlucks, vegan panels, farm sanctuary trips, learning how to plant herbs, and much more. Lastly, our goal is to show folks that decolonizing your lifestyle is possible.
So when I saw that they were hosting a Winter Clothing Swap in the area, I knew that I HAD to attend! COVID-19 has been challenging from a social standpoint, so this was the perfect opportunity to build new and meaningful community bonds after months (and seemingly years) of isolation.
Upon arriving at the Swap, I was met with warmth and positivity. Racks were neatly organized with quality and stylish Swap items, and each member of the Veggie Mijas DC Chapter made it a point to introduce themselves.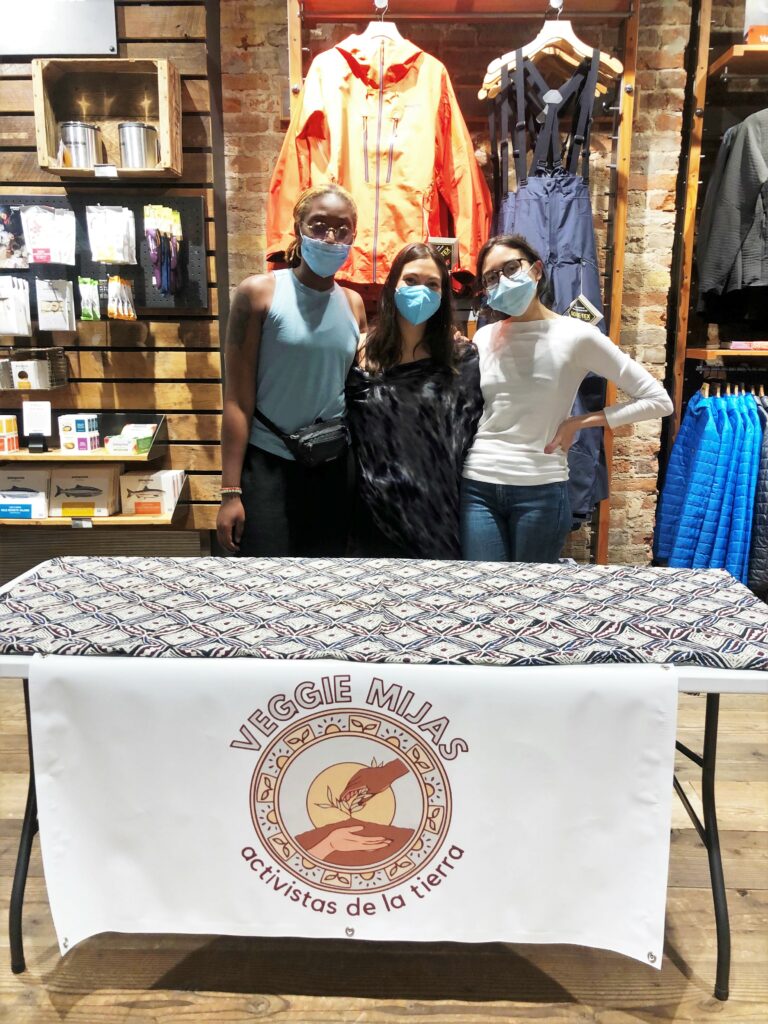 Complimentary vegan and plant-based snacks and beverages were provided to event attendees, a welcome addition to the already-inviting event.
As you can see through my quick pics, there were styles and fits for everyone, making this a truly inclusive swap. I also appreciated the fact that each item available for the taking was in excellent condition. Thus making the leftover items that were going to be donated to local nonprofit Casa Ruby, actually reusable and desirable. Side note: here are my tips on smart swapping. Swapping items intentionally is on my list.
I walked out with one item that I absolutely LOVE! It's a gorgeously colorful vintage sweater that I've already worn twice since composing this recap!
When winter approaches and the cold air is tiring, I often find myself wearing neutral tones. Black jackets and boots, gray jeans….these are all garments that I can style without a thought. However, my year-after-year goal is to strive to continue creating energetic colorful ensembles that are on constant rotation during the summer. This sweater seamlessly fits into my desired mindset.
Here's how I styled it today! I decided to embrace the gorgeous lavender throughout the knit by composing an ensemble that celebrates purple, blue and pink. The rich vibrant tones of the look are giving me life!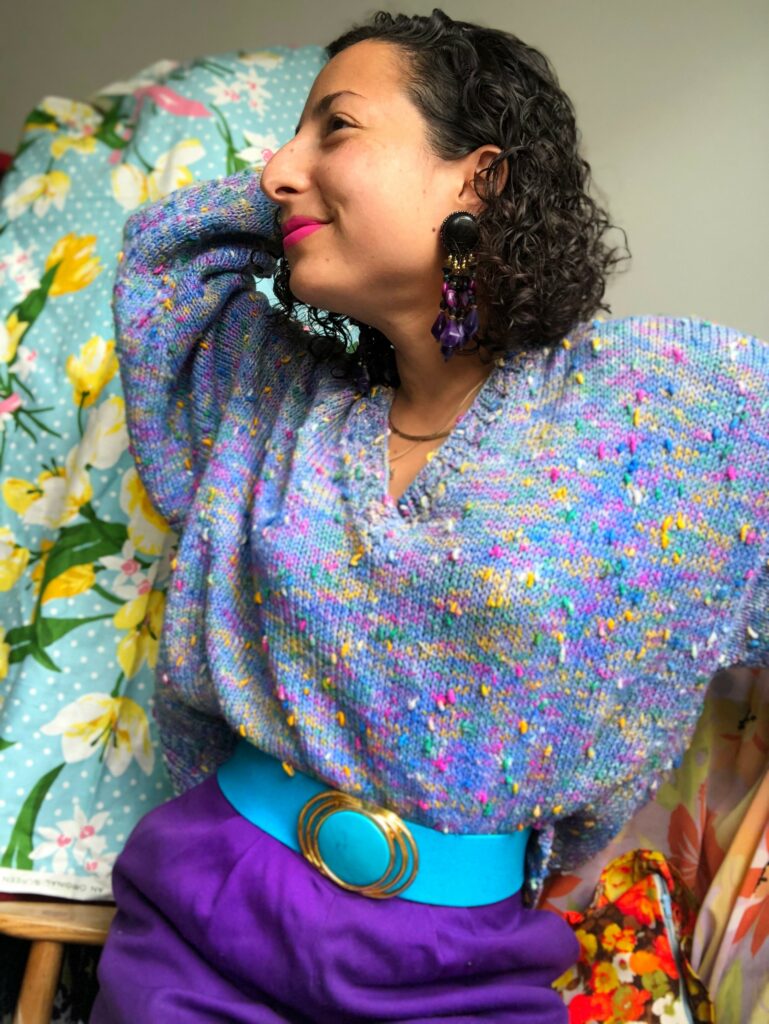 Thanks for hosting me, Veggie Mijas! I can't wait until your next event! I'll definitely be in attendance. 🙂