Mark your calendars, dearest readers, because I have some good news for you. On September 26th, I'm hosting the Goodwill Fall Shopping Bus Tour with DC's very own Modage Style, a big source of all things modern with a vintage twist.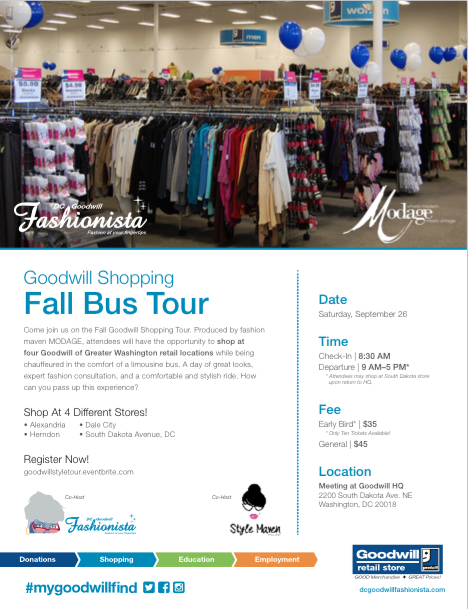 My very first Shopping Bus Tour was actually very recently. I attended the one hosted by Modage Style this past June and boy, was I in for a treat.
At first I didn't really know what to expect and had lots of questions on how the day was going to look like, but by the end of the tour I walked away happy with my tummy full, new friends, and some awesome Goodwill finds!
I'm sure, if you've never been on the Style Tour, you might have some questions, too. Here my DL on our upcoming tour.
How long will the day be? The day will span from around 9-5/5:30. You'll need to reserve your whole day for this trip. It's very difficult to leave halfway through because we'll be traveling together on a bus.
How many Goodwills will we  travel to? We'll be traveling to four Goodwills this trip: 3 in VA, and the HQ in DC.
Will I get hungry and tired? You might get tired from shopping :), but certainly not hungry. There are snacks and beverages on the bus throughout the whole day. We will also stop for lunch – usually it's Panera.
How much time will we spend at any location? It depends, but on average, about 1 hour. This ensures that everyone will have enough time to peruse the racks and try on finds. If you're done early, we encourage those to help others finds gems in the racks! We're all a team!
 I don't know anybody; how will I make friends? Will I fly solo? I only knew two people when I went, so I didn't really know anyone on my trip. However, as the day progressed, I became closer to people because we were all discussing our favorite past times: shopping secondhand. For those who are shy, don't worry! Everyone is super friendly.
What's the bus like? It's like a tour bus, but better! It's one of those luxury buses that has AC and super comfortable leather seats. On the one I went on, the bus had TV screens, so a movie played while we travelled.
Will I find treasures? How much should I spend? There is no requirement on how much you should spend. I brought about $100 because I knew we would be doing some hardcore shopping. Because we will go to multiple locations, of course you'll find treasures! Everyone always walks home with something.
To prove it, here are some of my treasures from the last tour: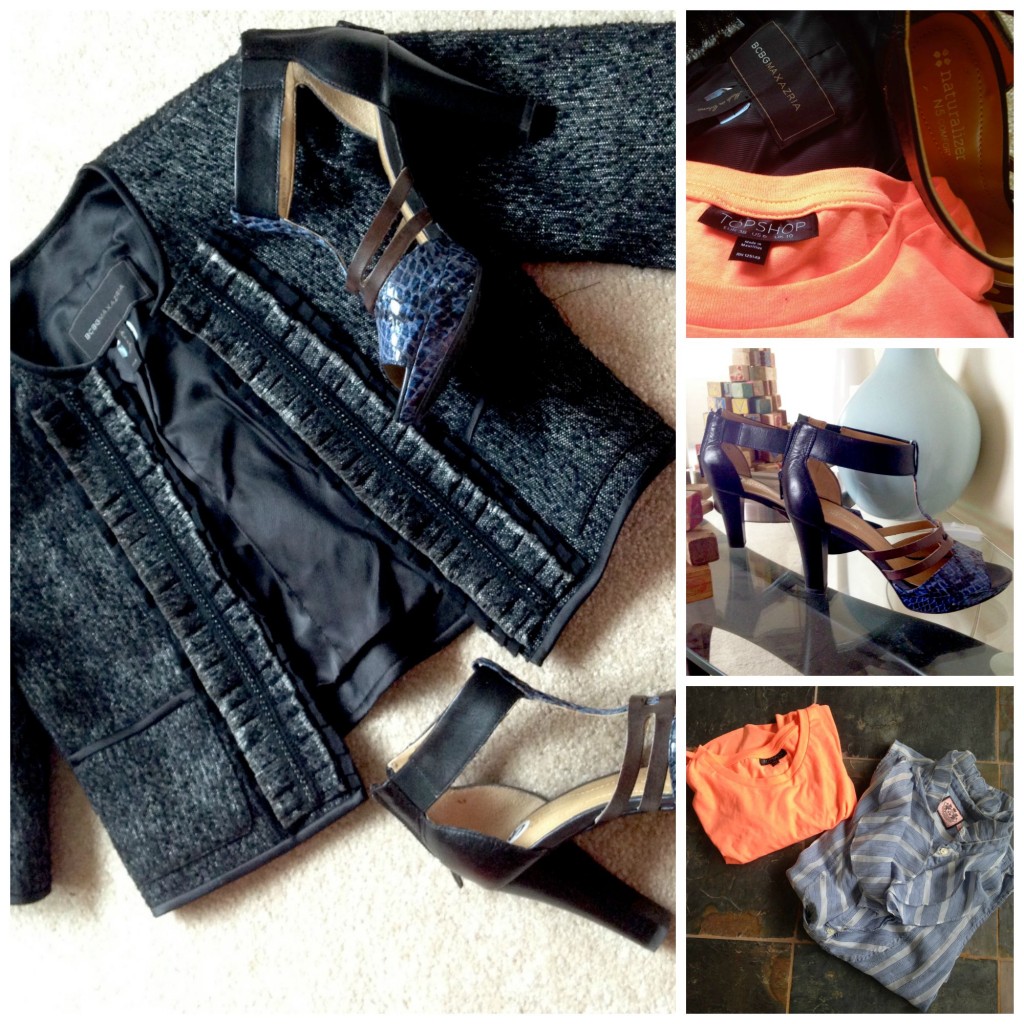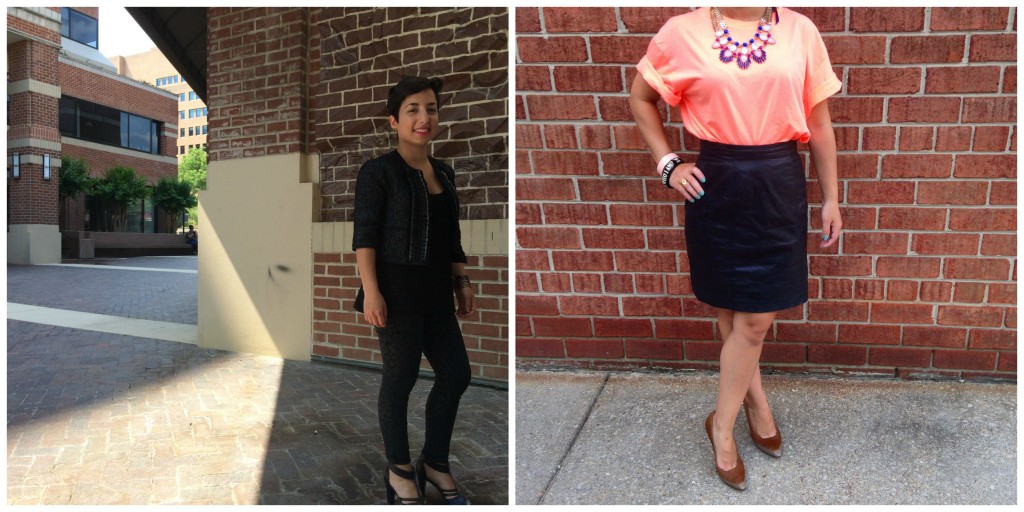 Will I be seeing you on our next tour? Make sure to grab an Early Bird ticket before prices go up! I can't wait to meet you and shop 'til we drop! <3