For the longest time, dear readers, I thought irons were the only tool I could use to get wrinkles out of my clothing. There was even a time where I didn't own a working iron, so wrinkled clothing was something I just couldn't keep in my closet.
It wasn't until I worked at a vintage boutique that I learned about the glorious and incredibly useful tool: the steamer. I didn't realize a steamer easily took wrinkles out of clothes in just minutes.
Steamers come in many different sizes. You can find the industrial sized ones, ones that look like a dust-buster, and many more. My personal favorite is the handheld steamer. They aren't too expensive AND they fit right in your hand. You don't have to worry about moving around a ponderous and annoying contraption when you just want to de-wrinkle one piece of clothing.
Very recently, I actually bought myself a new steamer from Goodwill. It was brand new in the box and works like a charm. I purchased it from the Rockville location for $6, using my Capital One discount. An item like this originally goes for over $20.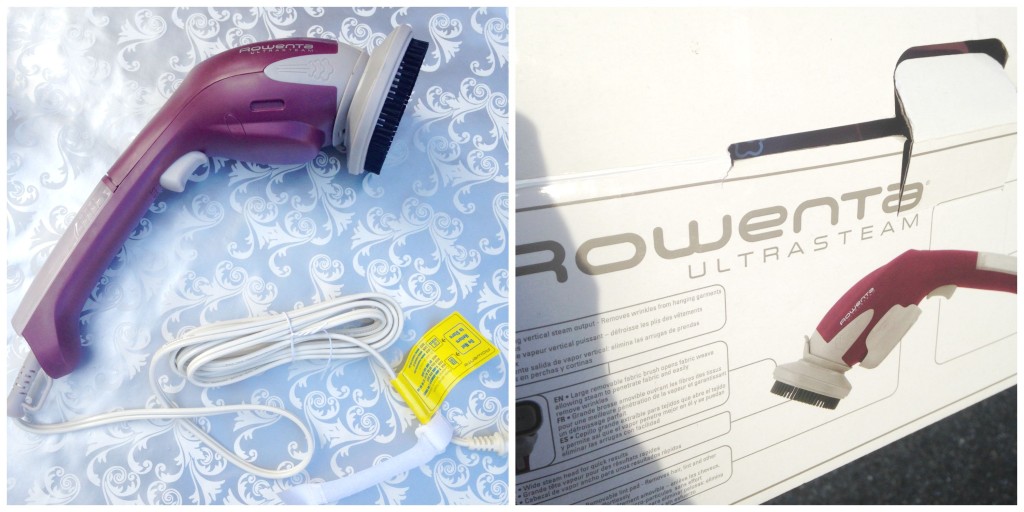 So why a steamer vs. an iron? Here are my 3 main reasons:
1) They are quick. In my experience,  my mini steamers have heated up really quickly and allowed me to fix my garments in minutes. Ironing takes a bit more time to prep.
2) Works on delicate and difficult fabrics. Unlike irons, steamers can work on fabrics that are delicate and a bit difficult. You can use an iron to quickly and easily iron a soft silk shirt, a screen-printed tee, or a blazer.
3) Simple and easy to use. With a steamer, all you need to do is hang an item on a hanger, fill the steamer with water, turn it on, then steam away. With an iron, I sometimes have to obtain other tools to just flatten a piece of clothing. The process sometimes seems longer and involves unnecessary steps.
While I love steamers with a passion, you can't use them for everything. For example, you can't use a steamer on a sweater; it causes the fabric to shrink. Also, a steamer won't get wrinkles out of faux leather. That's the job for an iron, hands down.
Unsure of how to use one? It's very simple. Since I love the power of threes,  these pics below illustrate how easy it is to use a steamer.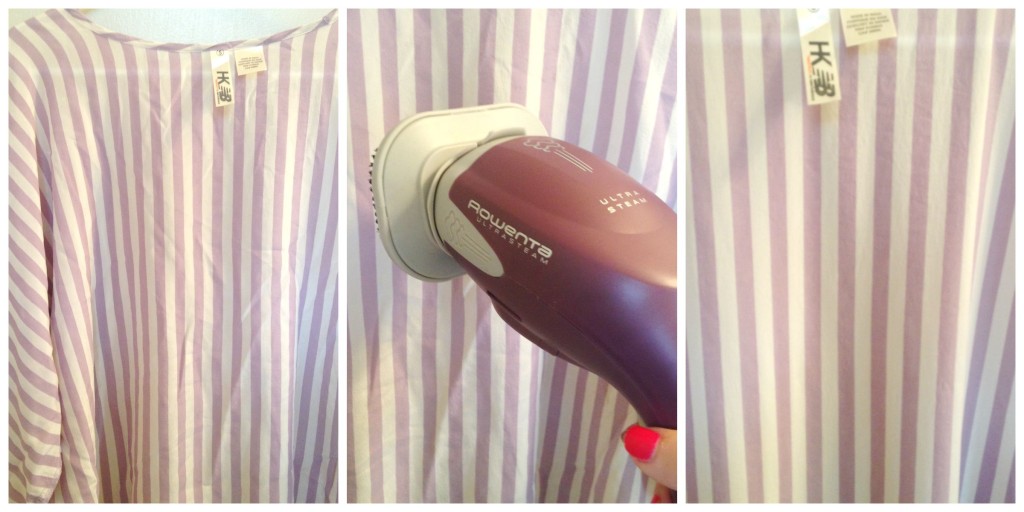 So there you have it, folks. A steamer is a must-have tool in your closet. Although it can't do some things that an iron could handle, it's inexpensive, easy to use, and great when you don't have a lot of time to spend to iron a bunch of  your clothes.
Fashionistas, what item do you have in your fashion toolbox that you can't live without? Have you ever used and owned a steamer?