Today's My Goodwill Find is a poppin' purple dress that is super soft and comfortable. It's tag sports Banana Republic and is made of a soft material and silk in a size 6P. The color is super bright and luscious, making it a perfect piece to wear during the rest of the summer while being able to transition into the fall.
Drawstring dresses have been a trend for quite a long time, dating back to the 70's. Probably even earlier!  The style is quite simple, but it's also very versatile and flexible enough to wear during different occasions and seasons. It can be worn with boots or heels; with or without a belt; and/or paired with a blazer, or kept sleeveless.
I love the detailing on this dress. It's very feminine and cute, but mature. It merges a bow lovers dream, with a feel and style that isn't too showy or juvenile. The bow on the neck is the perfect size (not too big) and the waves that take shape from the drawstring add a nice detail around the neck; meaning you don't need to wear a necklace…at all. If you're going to wear a necklace, I suggest wearing a long one.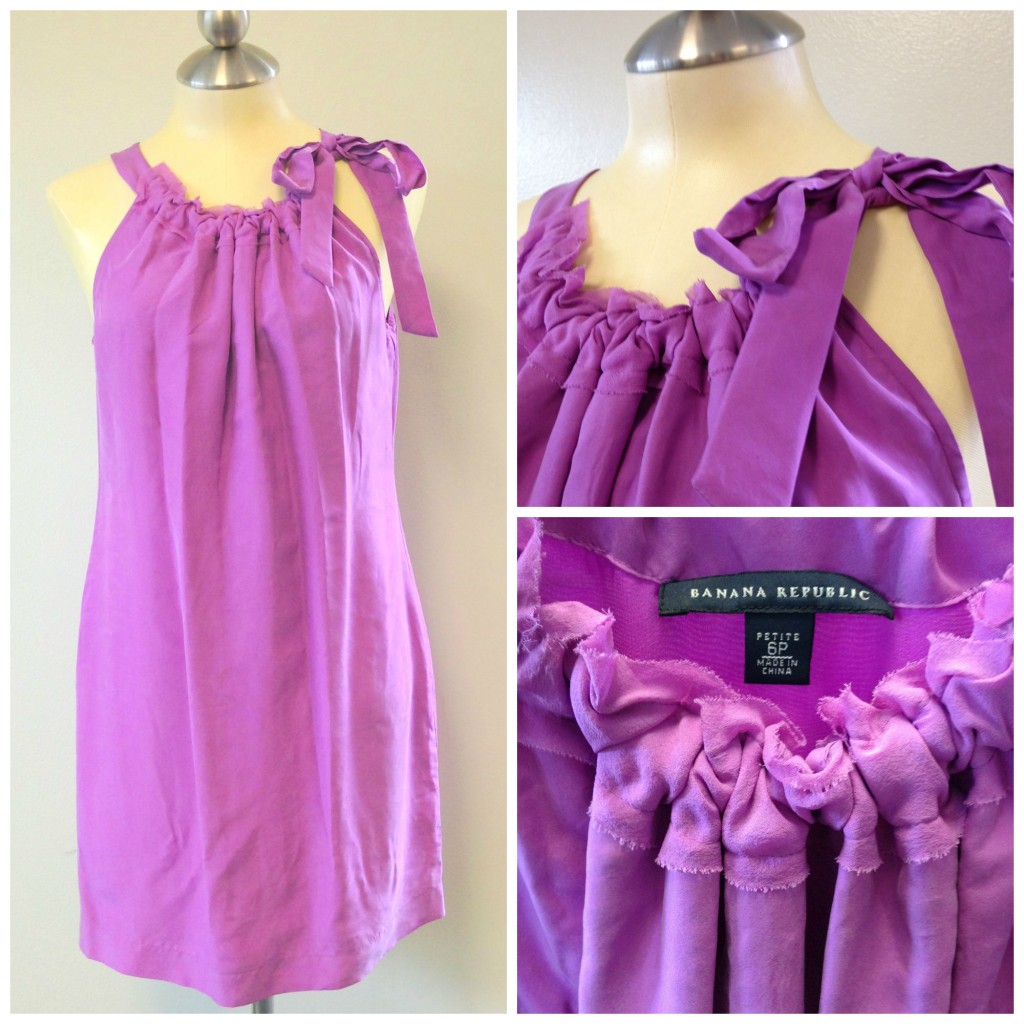 What I love most about the drawstring dress is that they're really comfortable to wear. In a dress like this, I feel like I can actually breathe. The garment is constructed in a way that allows the fabric to be very airy in flowing.
Three items that can transform this dress from good to great are shoes, earrings and belts. With dangly earrings, a pair of showstopper shoes, and possible waist belt, this dress can go across all styles. I personally would opt for golds and nudes with the look. Or, on the other end of the spectrum, I'd embrace the purple by adding other bright colors, such as pinks and blues.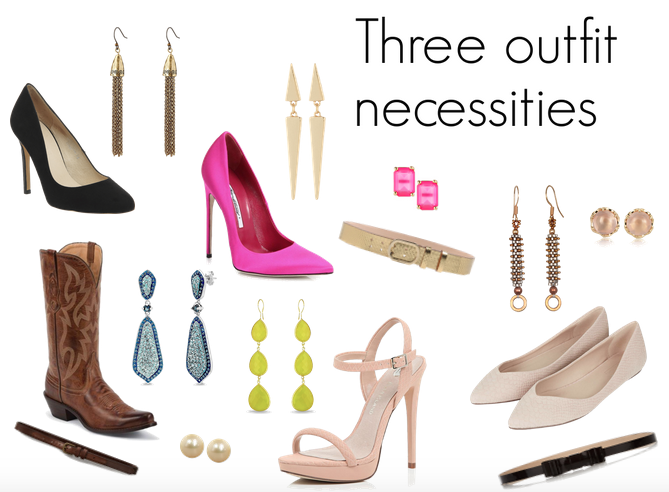 If you decide to wear a dress like this to work, it can easily be coupled with a blazer; a nude, beige, and tan would work perfectly.  Black can definitely work too, but a very traditional one might add a level of seriousness to the dress and take away from its playful nature. Overall, be careful with any blazer or cardigan that you rock with this piece. You don't want to hide the bow!
What are your three must-wear items to match with this drawstring dress? Let me know, dearest readers, in the comments!