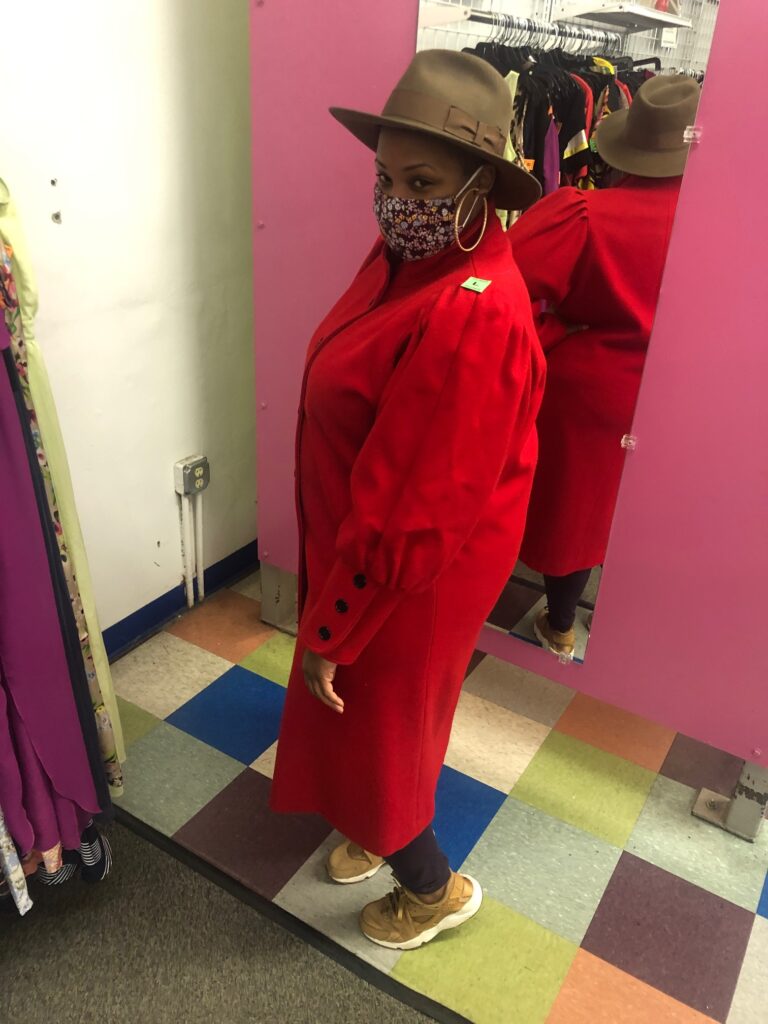 Thrifting is always an adventure for me because I am able to discover items I normally wouldn't look for or didn't even know I needed. One of my rules while thrifting is to browse all sizes, even if you think an item won't fit.
Even as a curvy woman, I start with the smalls and work my way up through the sizes. I have learned that each brand makes items differently, so a medium may fit more like a large or extra-large.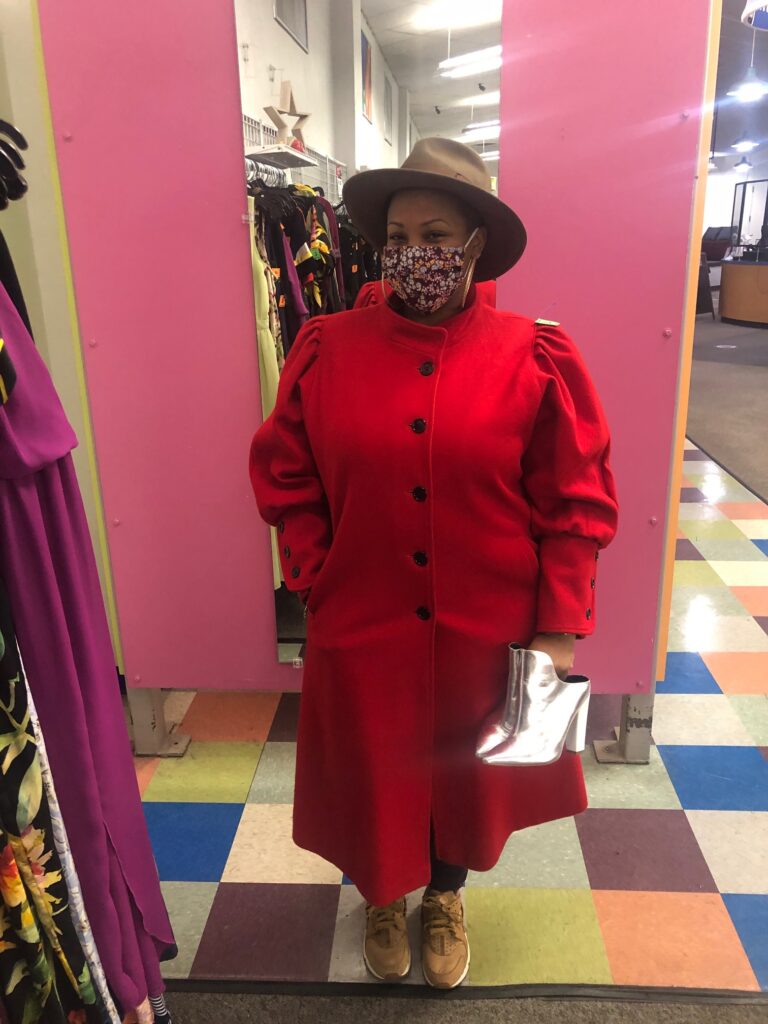 I love outerwear and I admit that I have too many jackets and coats. However, on my last visit to Goodwill, I was checking out the outerwear section and spotted a beautiful vintage red coat with exaggerated puff sleeves. I was hesitant to try it on because the coat didn't have a specific size but I had already fallen in love with it. As I slipped on the coat, it fit perfectly. The length and sleeves were spot on – it's like the coat was made for me. I immediately did my happy dance through the aisles.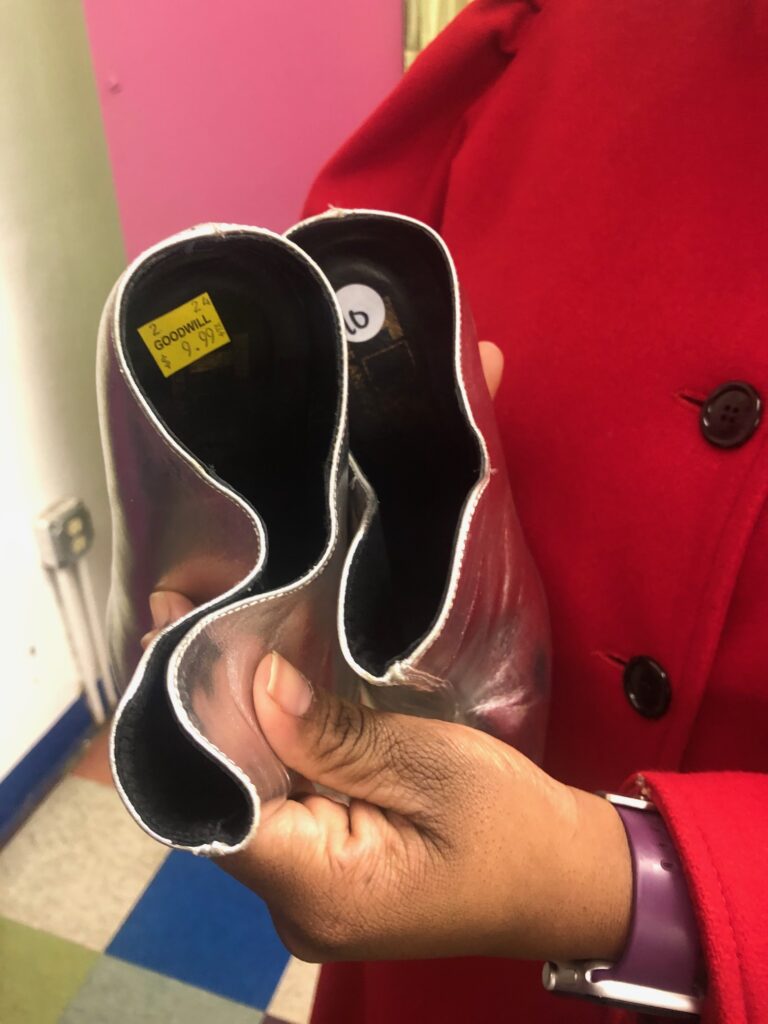 Shoes are also an opportunity to try on any size. My best friend always makes fun of me because she says even though I wear a size 8 1/2; it seems like I can wear between a 7 1/2 to 10!
When shopping, I also stumbled upon a pair of funky and fierce mules. As you see, the exterior is a metallic silver with a white heel. The cool thing is that the top of the shoe comes up your foot and has an avant-garde feel. The shoe said it was a size 10 but fit my foot perfectly.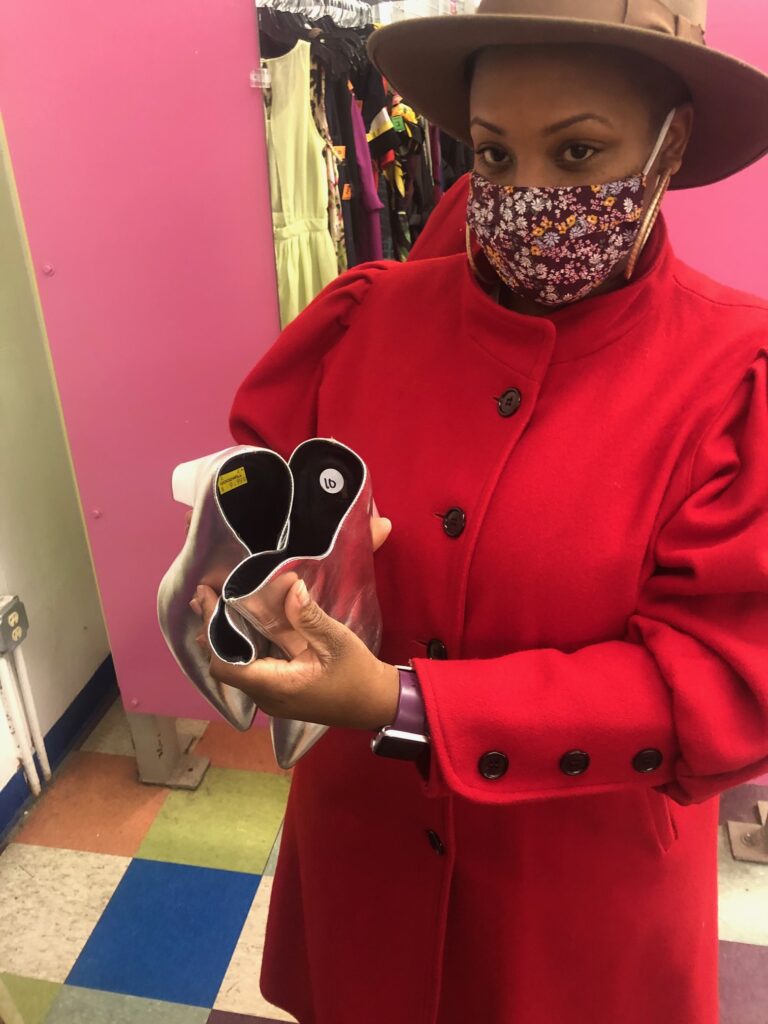 Listen to your own sound judgment when browsing the racks. You never know what you will find when you venture into other sizes!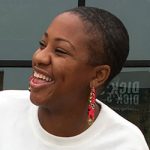 Amber Mixson
Fashion/Lifestyle Blogger
Amber is a 
fashion-blogging
 foodie and Instagram influencer with a passion for thrift store shopping. Her blog Eat N Style details her flair for cooking up not only tasty treats but inspired outfits as well. She has a passion for her community and is proud to serve others with her gifts. Follow her on Instagram (@eatnstyleblog) for more stylish tips and culinary adventures.