My initial Goodwill of Greater Washington experience began with a need.
I just moved to the DC area and was living in South Arlington at the time. It was summer time and I was in dire need for a fan.
I noticed there was a Goodwill down the street from where I lived off Four Mile Run Drive and figured I should take a look to see if they may have an inexpensive fan I could use. Of course, they had exactly what I was looking for and guaranteed that it worked.
That experience began what became a weekly drop-in to see what gems I could find at that particular location.
These drop-ins led to the purchase of several vinyl records for my record player, which really expanded my collection and allowed me to explore different genres because the cost was affordable.
I bought numerous dress shirts and dress pants for work, but my best Goodwill finds have been Men's Suits, all which have been in great condition! A few of these purchases fit great and I was able to wear them right away.
The pieces that did not fit as desired I was able to take them to StreetSmart Tailoring to create the perfect fit for me. This led to a slight addiction.
I had tapped into a rare space where I could find great quality clothing and then get the pieces tailored at a very reasonable price much lower than purchasing at a retail store and then getting them tailored elsewhere!
I then began purchasing more of what I loved and less of what fit right away because I knew I could getting them tailored to fit just right all at an affordable price.
Over the years I have visited Goodwill locations across the DC area have found gems all over!
My Goodwill finds have been life changing.
I've been able to purchase brands that I have always loved, but could never afford because the retail store prices were outrageous.
Before Goodwill Suit

Not Quite Tailored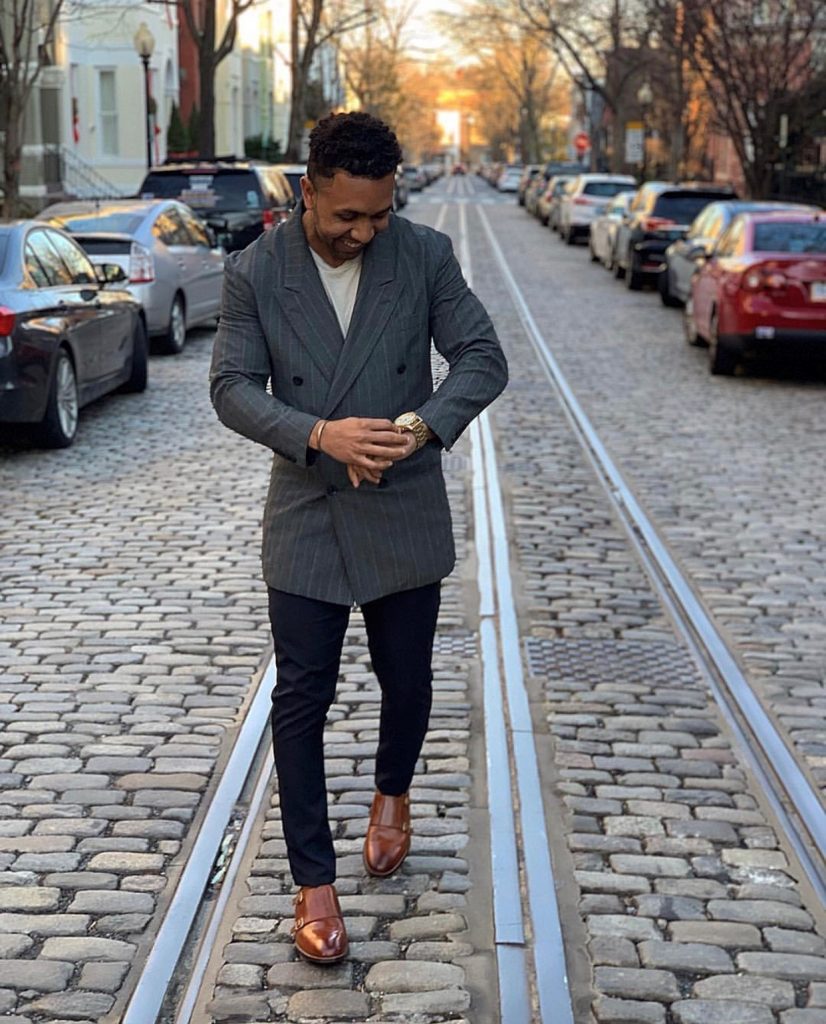 DC Goodwill locations have allowed me to truly find the beauty in secondhand shopping. I highly recommend it to everyone looking to expand your lifestyle!
I have attached a Suit that StreetSmart Tailored from Goodwill, it is Ralph Lauren and was purchased for $15.
After Tailoring ($80 to taper Suit chest/arms/pants), the total cost was $95!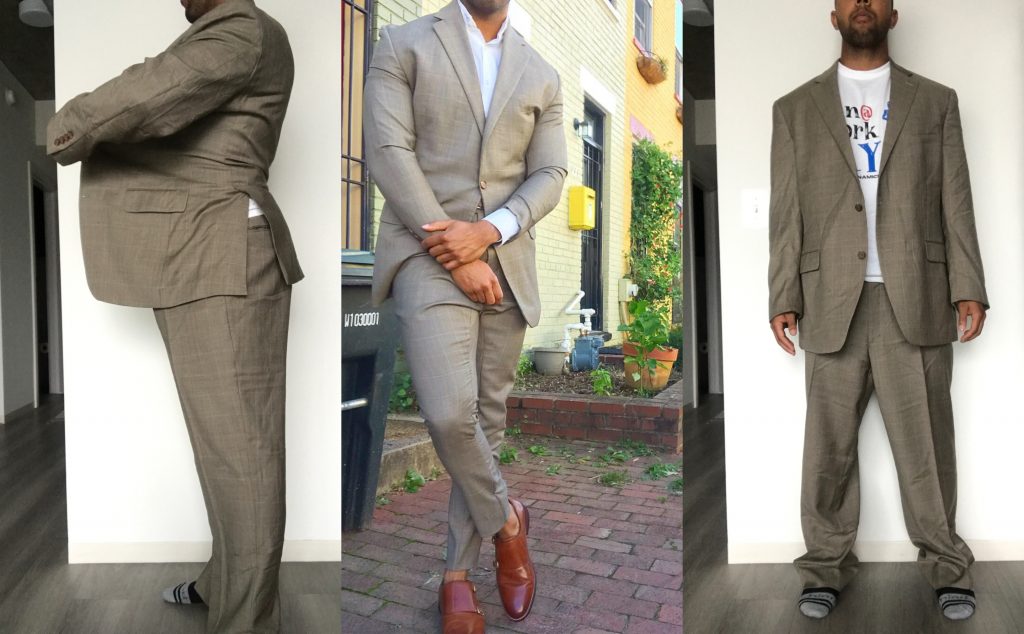 You can't beat that for a quality perfectly fitting Suit!
Burrell is the founder of StreetSmart Tailoring, a mobile alterations/Tailoring service here in DC. StreetSmart travels to clients and meets them at their desired meeting location, takes measurements, and returns their pieces at the desired meeting location. Learn more about Burrell and StreetSmart on Instagram: https://www.instagram.com/streetsmarttailoring/