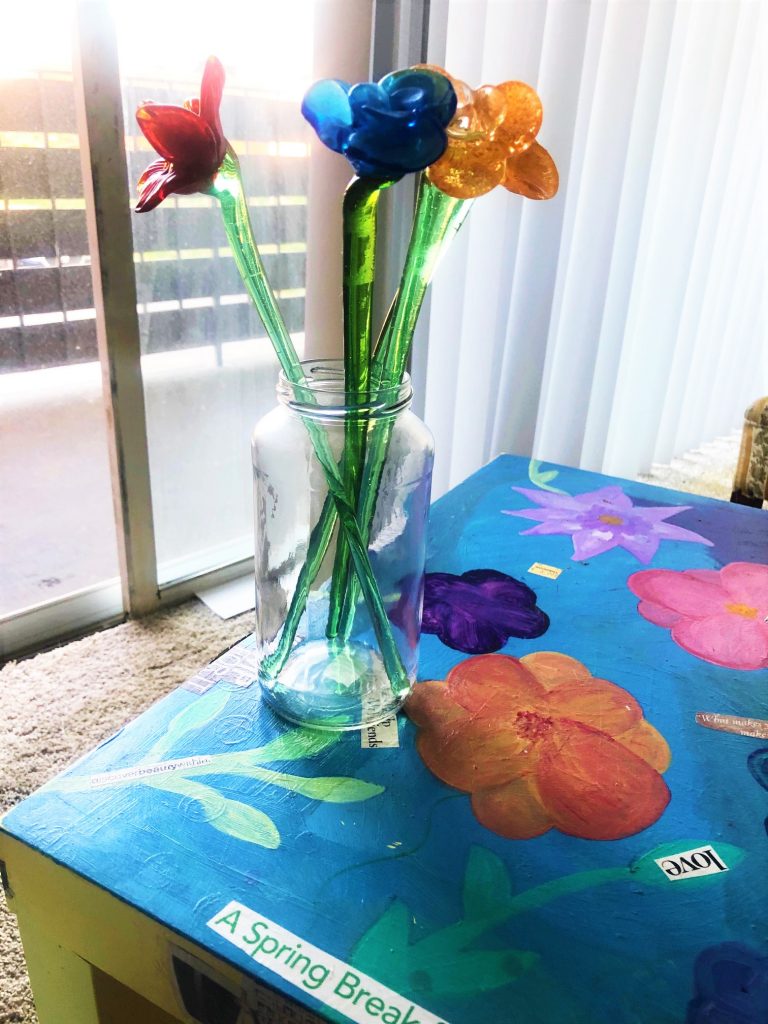 I used to think that I had to get to Goodwill when the doors first opened to get the best of the best.
However, I very quickly learned that what is meant for you will be waiting in your plain view.
While conducting a styling session and hanging out with my friends the other week, Ronessa and Jennifer; I wondered off into the furniture section……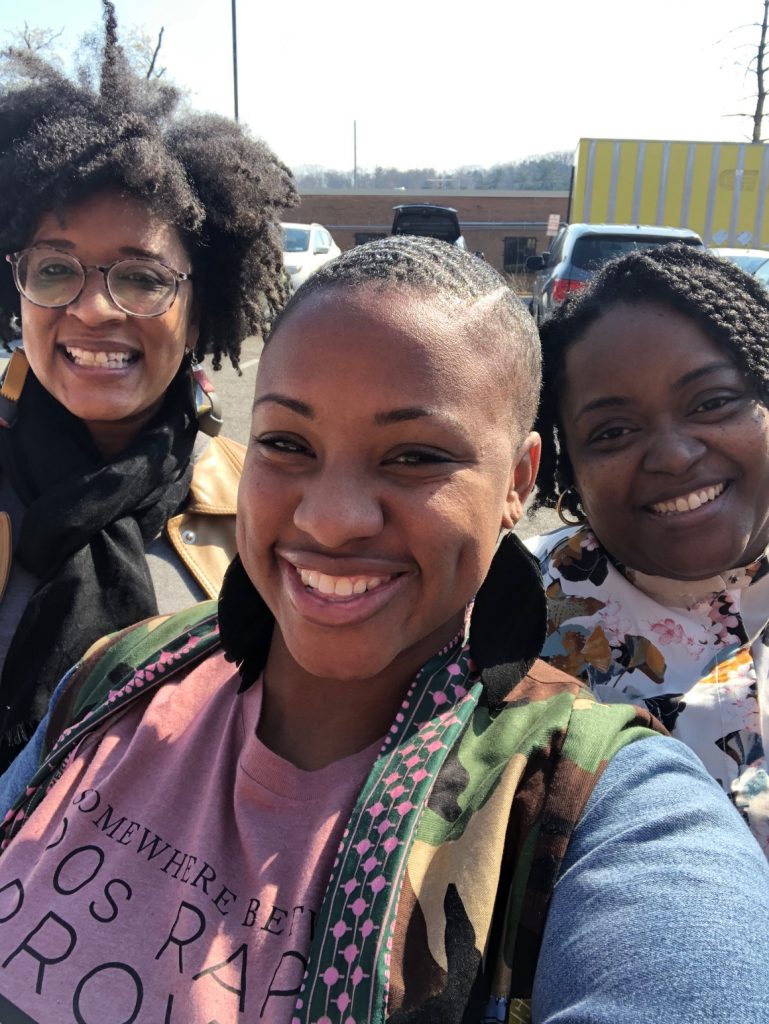 As luck would have it, my find was waiting for ME!
There was a small table standing out in bright yellow paint and covered with all the beautiful things – designs that would instantly have you smiling.
My favorite color is now yellow, so this color instantly drew me to this furniture piece.
As I approached, I noticed that the top of table was painted with vibrant colored flowers – which are perfect for the new season. In addition, there are positive sayings and affirmations that had been placed around the edges of the table, by the hands of an artist.
Some read "Love, Passion and Power", while others talked about empowering yourself through love and great things. At that moment, I knew I had to have it especially for the great price of $6.99.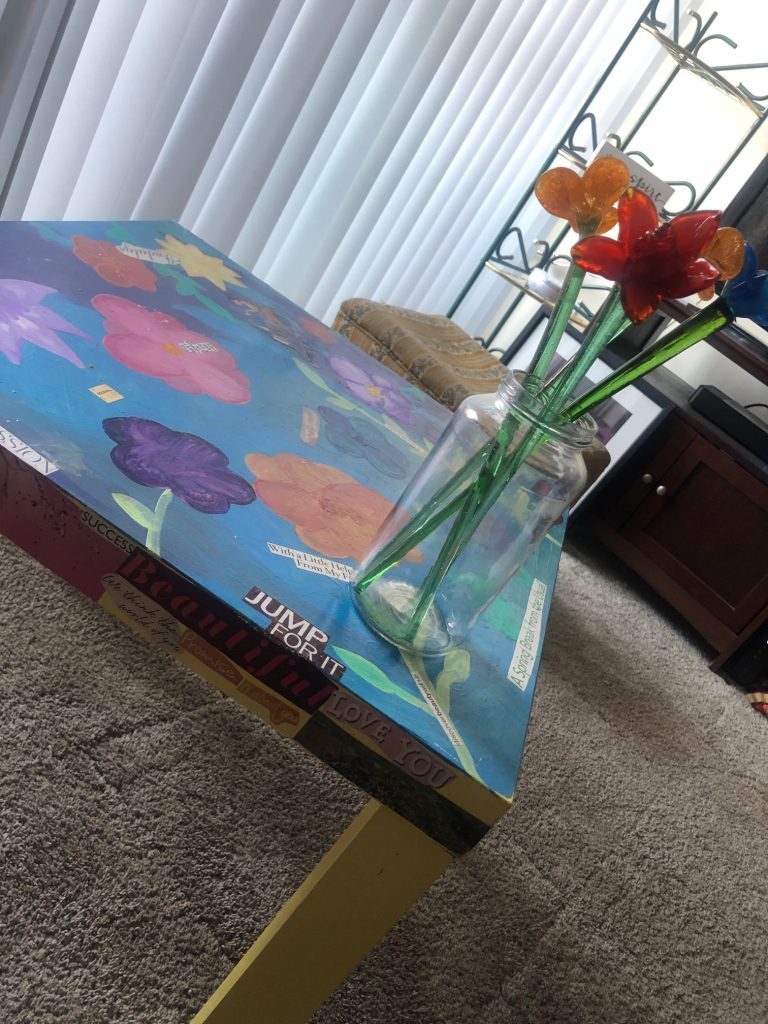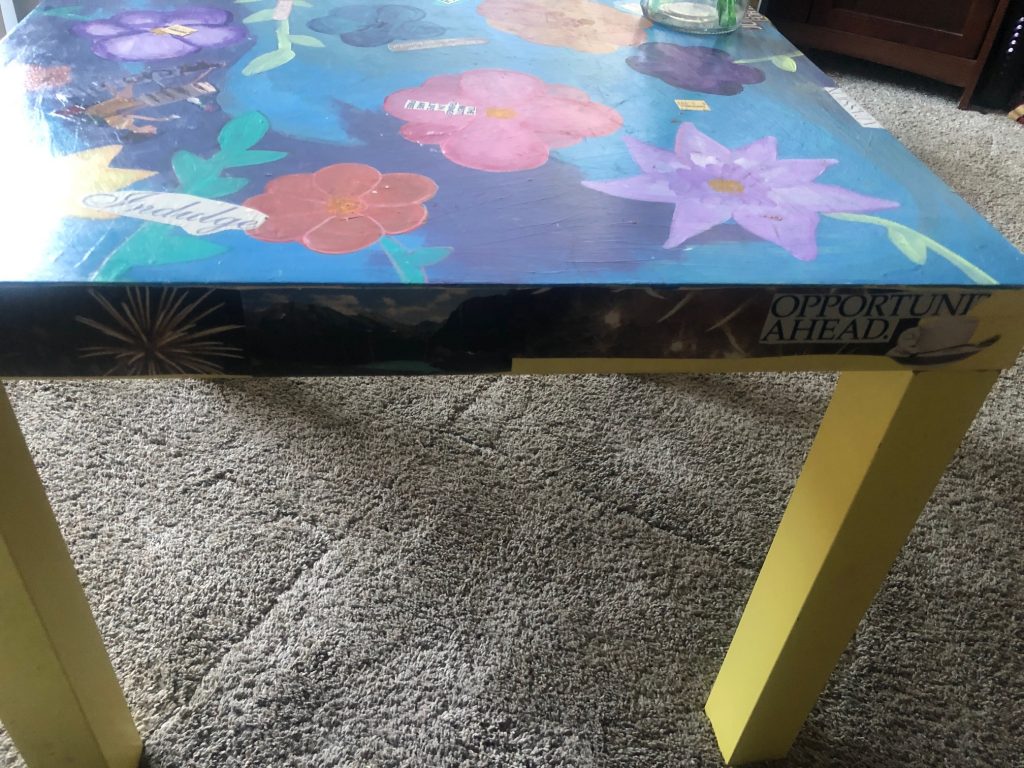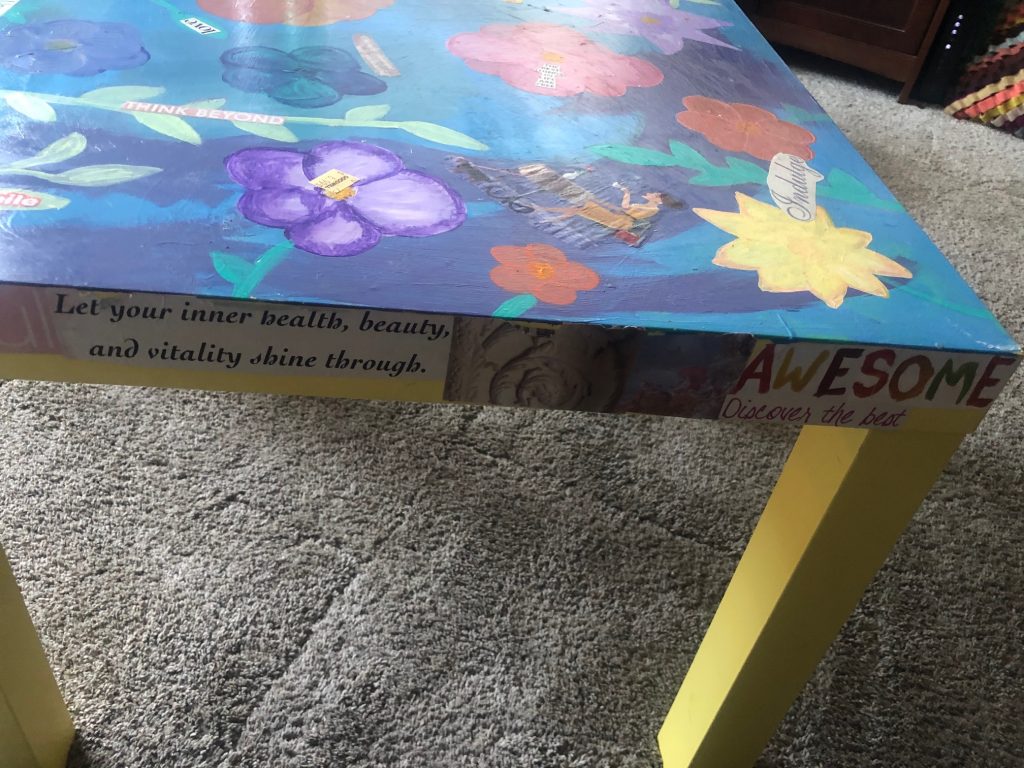 As we finished up, our session and shopping, each person came to the register. I, of course, was most excited for my table that was admired by each person I passed. Even the customer service associate told me how cute the table was!
Fast forward in time – this beauty is now decorated in my home. To spruce it up even more, I added a vase of glass flowers from another Goodwill adventure to adorn my new favorite table.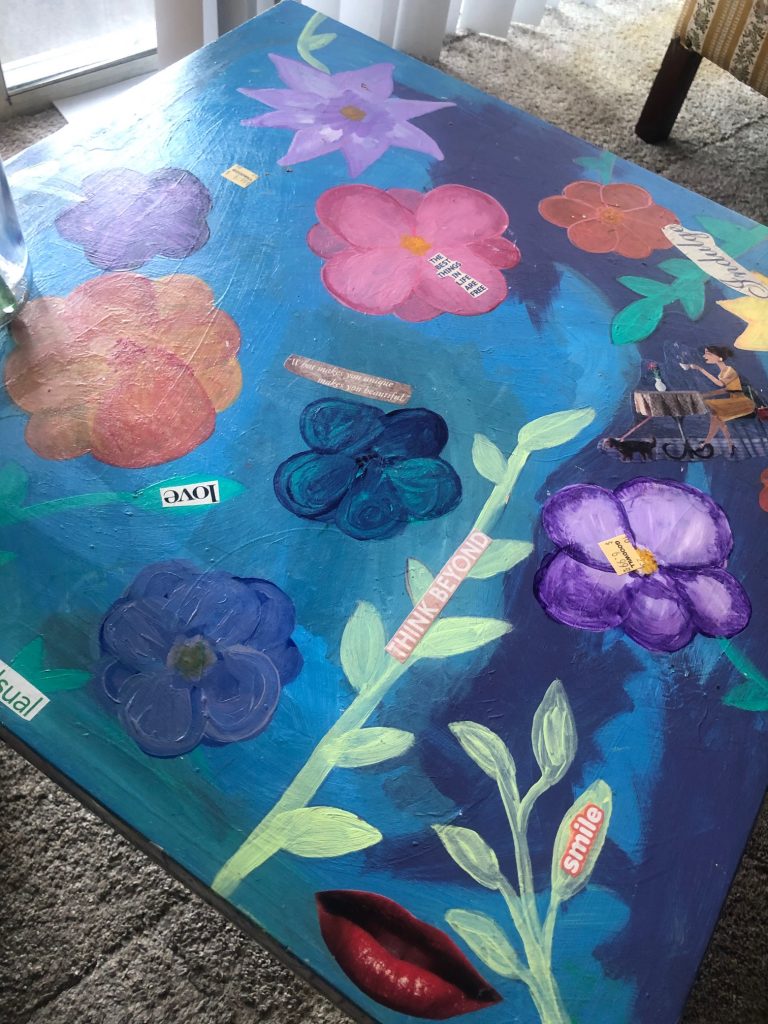 I don't know who took the time to make such a beautiful piece of art, but it spoke to my spirit. And as I now enter my living room, it gives me positivity through the messages and bright colors.
I truly believe that that table was waiting for me to see it, and I am glad it is part of my home.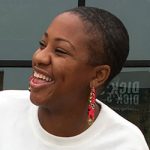 Amber Mixson
Fashion/Lifestyle Blogger
A
mber is a 
fashion-blogging
 foodie and Instagram influencer with a passion for thrift store shopping. Her blog Eat N Style details her flair for cooking up not only tasty treats but inspired outfits as well. She has a passion for her community and is proud to serve others with her gifts. Follow her on Instagram (@eatnstyleblog) for more stylish tips and culinary adventures.