I love bright pink. I would die for anything like a bright pink lip, pair of shoes, bubble gum….I'm a fan of it all!
I'll admit the color is a bit girly, but as I've gotten older, I've been really starting to embrace it. So when I went to the most recent Super Saturday Sale, I had to buy this fabulous bright pink skirt for only $2.50 at the Gaithersburg location. The brand is H&M and has a lovely floral texture. It reminds me a lot of Lilly Pulitzer clothing. Yeah…you might think pink can be difficult to rock because it's bright, vibrant, and can bring in a bit of attention. BUT, I believe with the right pairings, everyone can have a bright pink garment in their closet…and even wear it to work!
Here are three different looks I'm challenging you to wear pink at work: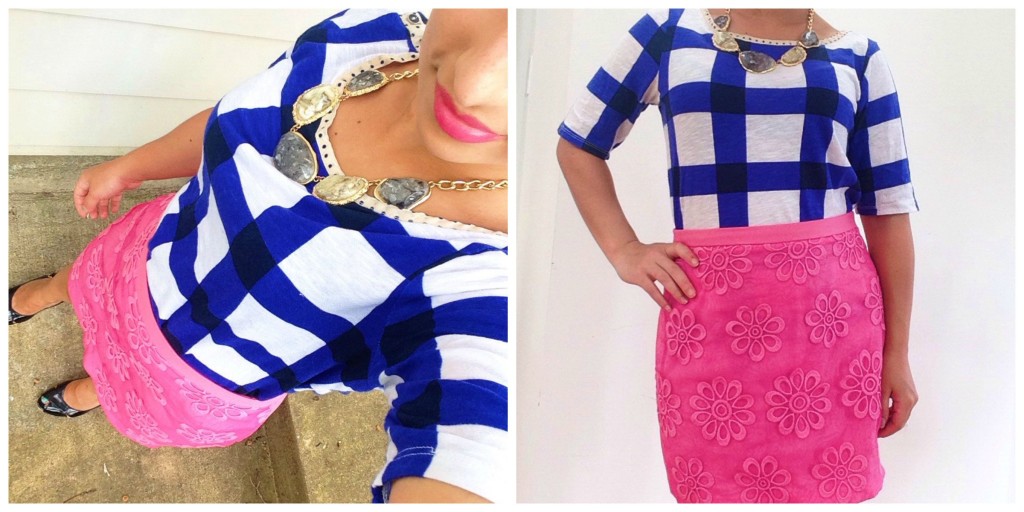 1) Pattern and Texture Mixing
I can't say it enough: I love pattern mixing. So I thought I'd show you a look of how to pair a pink skirt with a unique print. I think stripes, polka dots,  and plaid  are one of the best patterns to use when mixing prints and textures. They are so commonly worn, that nowadays, I almost see them as a solid color; they're not too wacky! The reason why I chose this shirt to pair with the skirt is because I really love how both the bright pink and blue saturated colors work together. They have the same level of richness, and in general, I believe pink and blue interact well when next to one another. This shirt is an Anthropologie top from the Rockville spot for $5.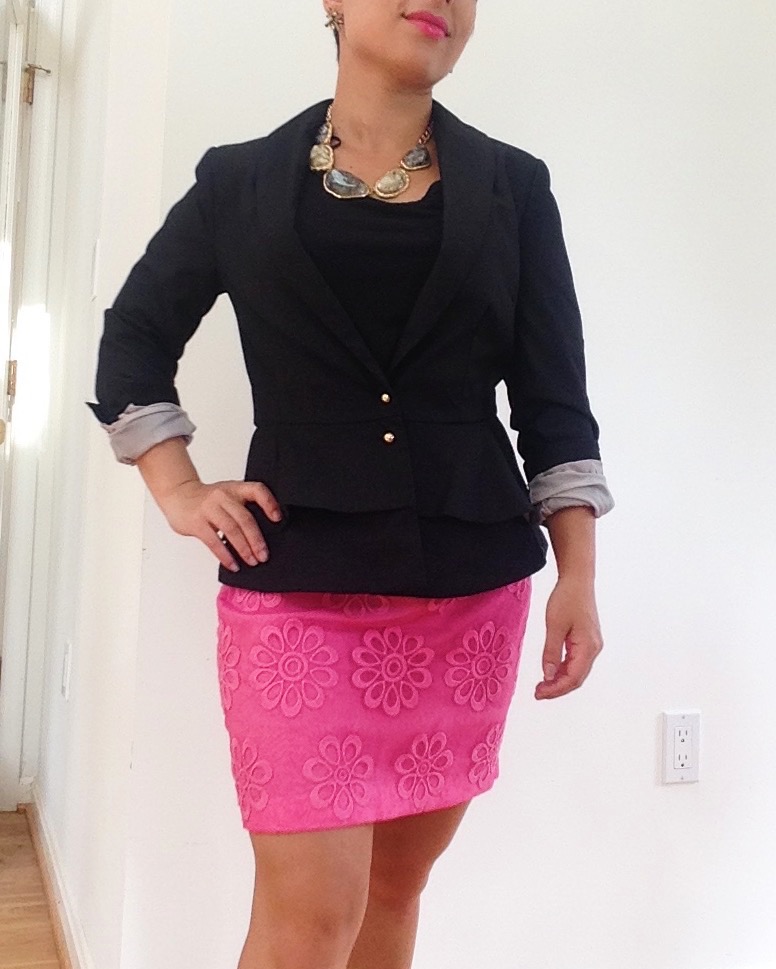 2) The Blazer
Almost every skirt goes well with a blazer, including this one I found at Gaithersburg for $4. For this look, I decided to push the femininity full force by rocking not just any blazer. This one has two tiers of ruff and peplum detail that give my body an hourglass shape. Under the blazer, I'm wearing a plain black shirt and subtle necklace. I opted for an all black blazer and shirt to allow the skirt to pop out and make a statement against the black blank canvas. Even though I'm wearing this one, this skirt could be worn with many blazers of all shapes and colors.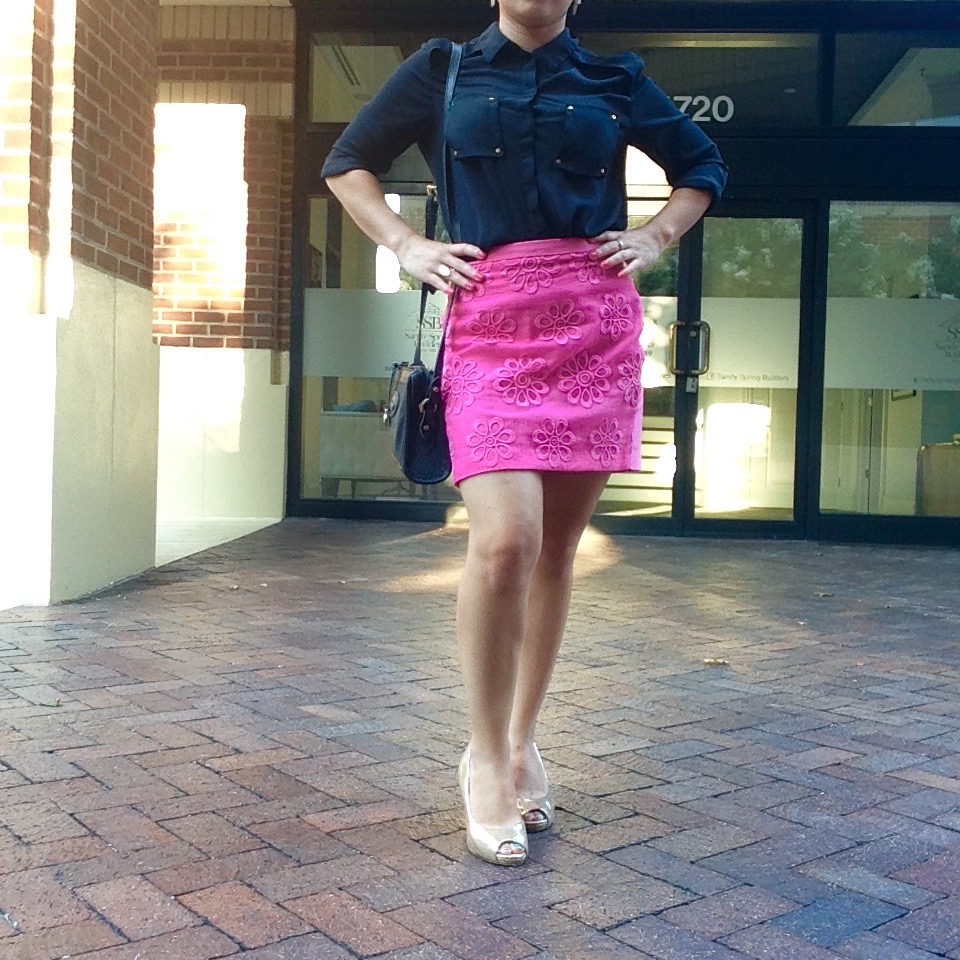 3) Collared Shirt and Button Up 
If you like to generally play it safe, this skirt will add some spice (but nothing too crazy) to any type of outfit. To stay within your boundaries, I can see the skirt being worn with a collared shirt. It's very feminine but nothing too loud or showy. If you do want to add even more spice to an outfit, a patterned collared shirt could work as well. Personally, I'd tuck any shirt like this into the skirt, rather than wearing it another way. It keeps the lines and the look very clean. This top was scored from the Annandale store for only about $6.
I know it might feel risky, but would you wear it to work? How would you dress up this pink skirt?