New York Fashion week has come and gone, inspiring many across the world to experiment with new styles – taking one out of their typical clothing comfort zones.
However, one does not have to buy new to try new things that they wouldn't have normally worn. Oftentimes, places like Goodwill house one-of-a-kind finds that others have worn once and donated, for fear of being seen in an, "outfit repeat."
And this is where is thrifters can take advantage of someone else's generous (and sometimes mind-blowing) donation!
Since fall is here, today I'm showcasing some coats that I spotted at the DC Goodwill at South Dakota Ave that follow 2019's latest fall trends – which were all inspired by outfits on the runway.
Jewel Tones
Break out of the winter all-black routine and rock your favorite electric color.
Apparently, all things bright and jewel tone are in this fall – but you don't have to pay what-would-be an apartment's rent to rock this color palette.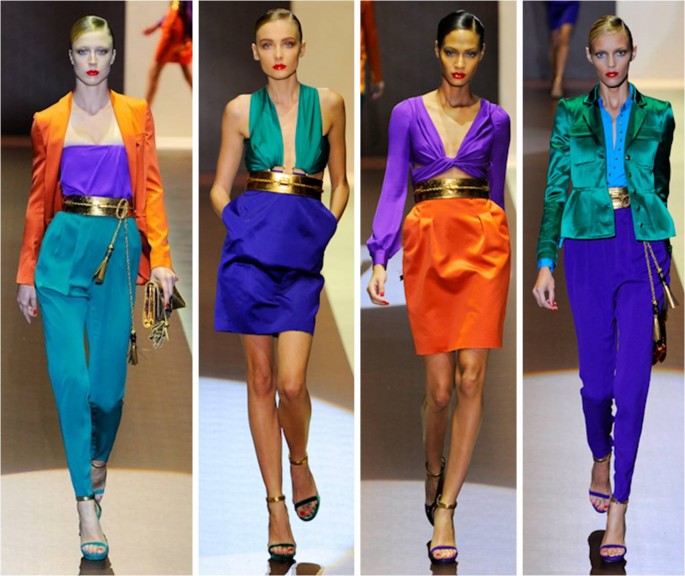 By frequenting the coat section at any thrift store, you can find unique vintage pops of color for under $10 a coat. For example, this electric orchid purple beauty was seen within a sea of all-black coats. It was EASY to find since it was so unique!
If you find a coat like this, we recommend styling it open with slim pants and gold jewelry.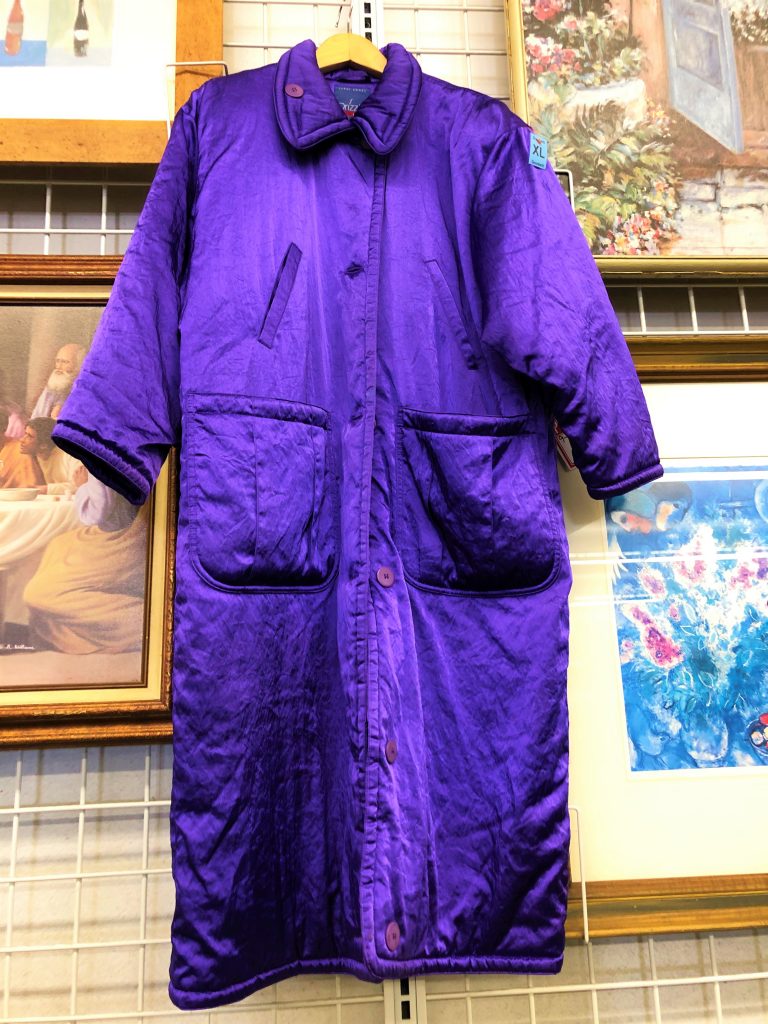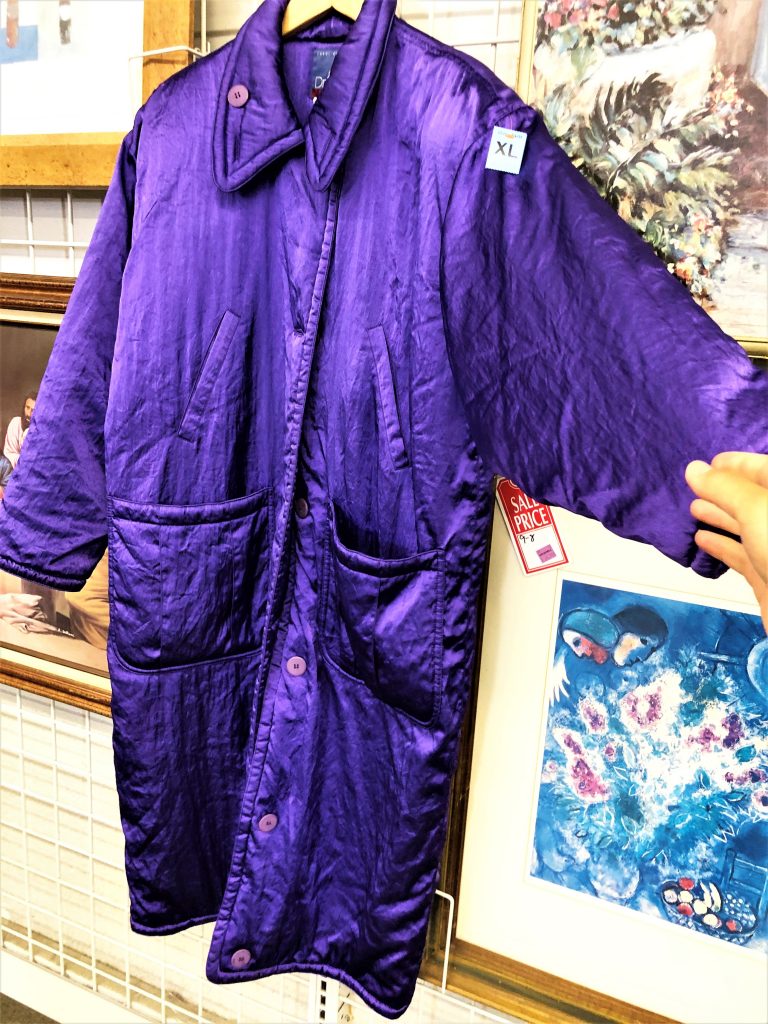 Wild Prints
So this is definitely not a new 2019 trend, but on the catwalk this season, designers are even more playful with their patterns.
Just like bold colors, it's without question that patterns stand out on the coat racks at Goodwill too.
This season, I'm especially in love with all things 80's and track suit-style – and this vintage under $10 find (below) falls into both the pattern trend and my personal retro tastes!
I'd totally rock this with chunky vintage gold jewelry and high-waisted pants.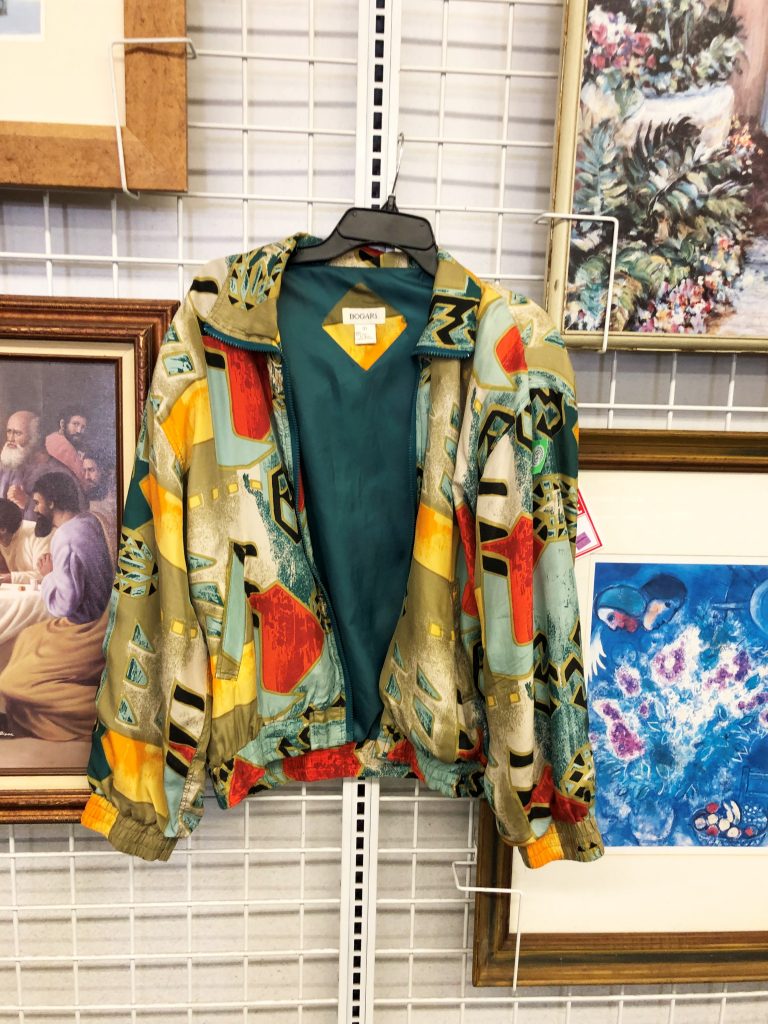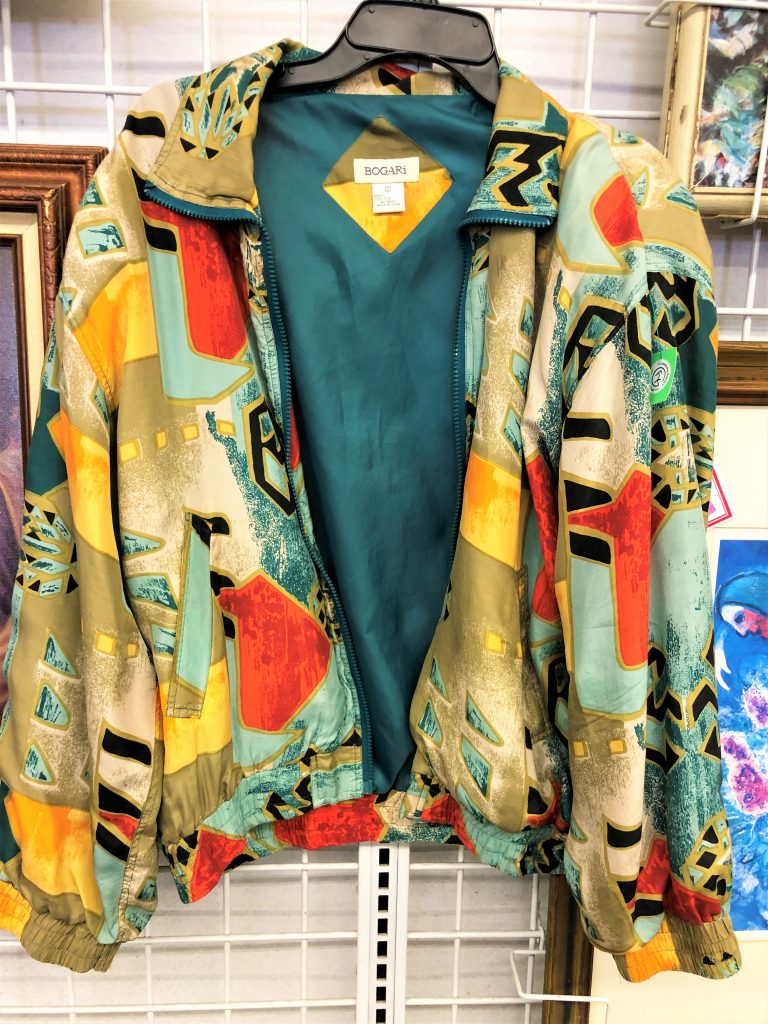 Coats with Inner Surprises
On the catwalk, we've seen tons of coats lined with bold prints, just like this JW Anderson one that mixes a trench coat and 3-D sculptural detailing.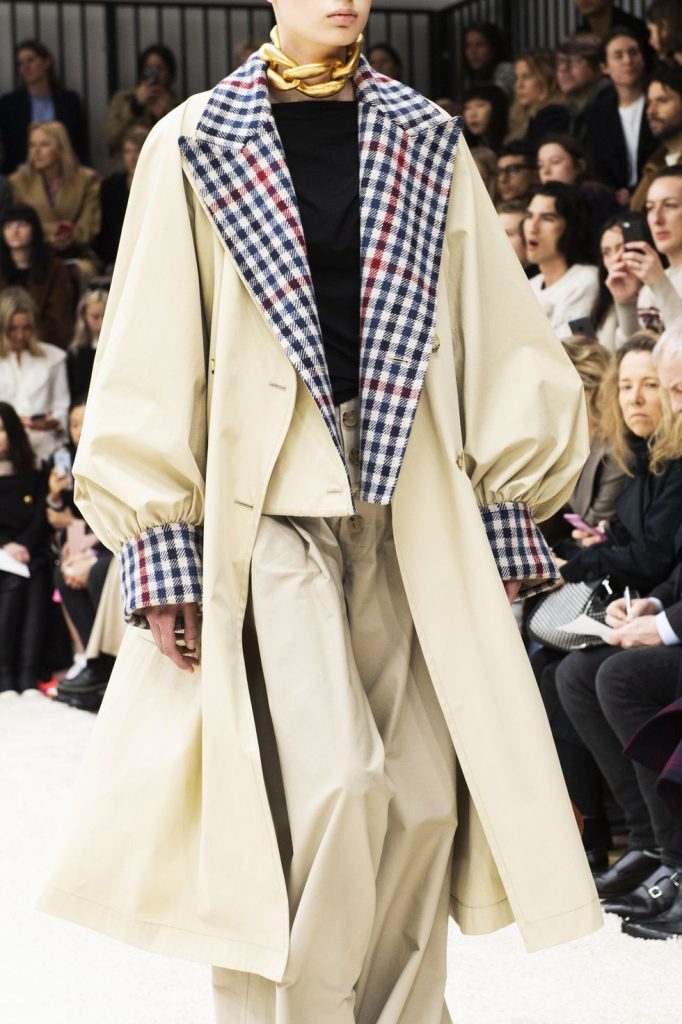 Although this vintage 90's blue/purple jacket below isn't a trench, it's obvious that the inner lining is a surprise and delight to a customer. Its corduroy collar and sizable snaps also add an element of sculpture that you wouldn't normally find on a typical fast fashion fall coat.
To top it all off (like the others above), this durable staple is vintage – meaning it's last for several decades and will continue to live on for many more.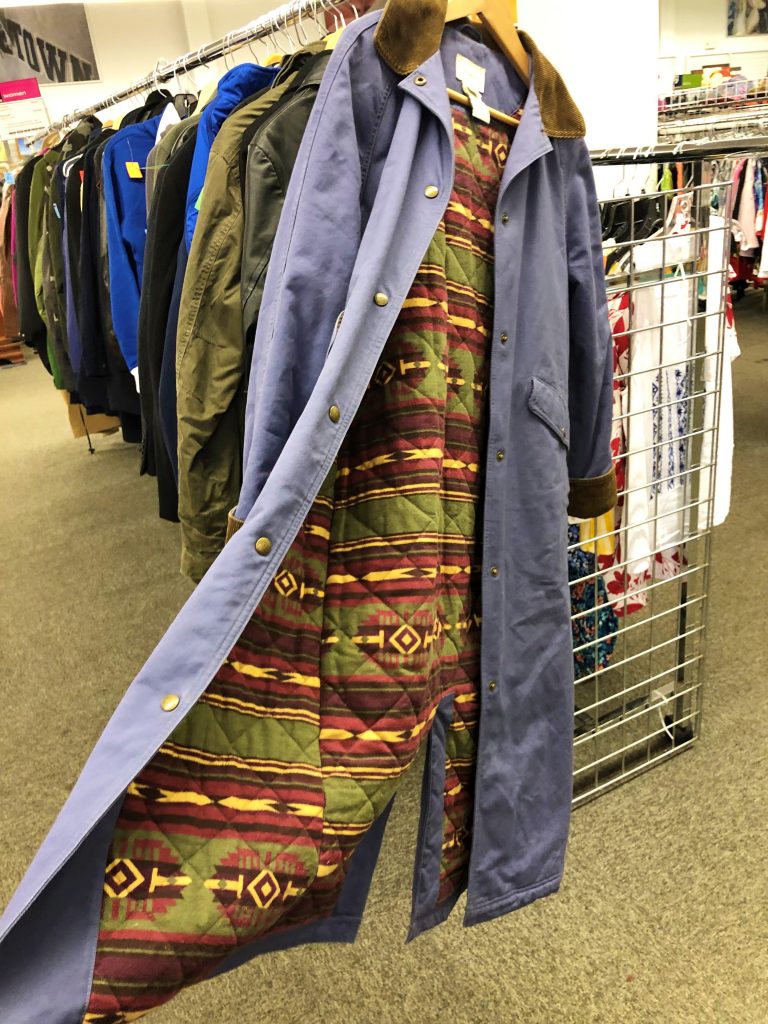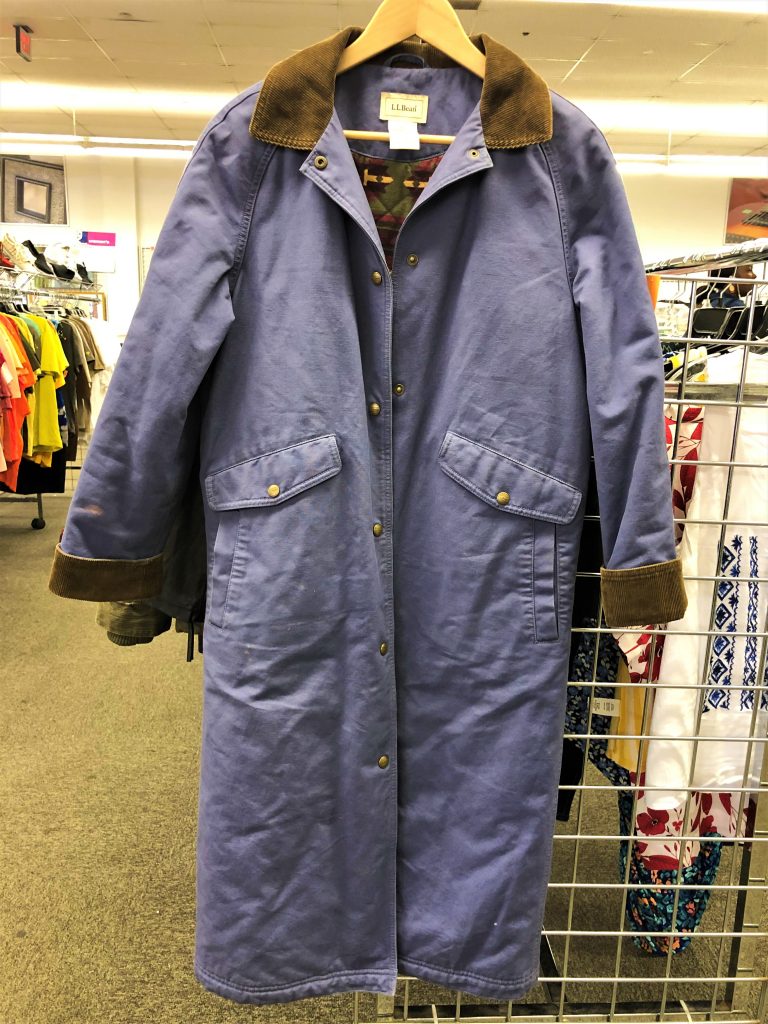 Have you spotted any coats like this at Goodwill? How would you style these vintage runway-inspired finds?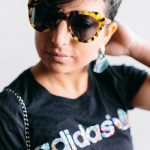 Carolyn Becker
A self-proclaimed thrifty spunky petite fashionista who works in the marketing field by day, and is an artist and musician by night. You can find her bragging about her designer Goodwill thrift finds on her Instagram: @petite_punk.