Last week I ran into the Clinton, MD Goodwill and picked up a few pieces that pair well with my existing wardrobe, and can be worn multiple ways.
On this Thrift trip, I focused on versatility and cost-per-wear. According to Clever Girl Finance, "Cost per wear is equal to the cost of the item divided by the number of times you wear it. Doing this calculation helps me take inventory of my closet in terms of what was a smart purchase and what wasn't. As a result, it helps me make better purchases and avoid overspending."
The blouses I picked up are extremely light weight and can be worn throughout Spring/Summer with jeans, shorts and skirts. The colors of each one can be styled with virtually anything.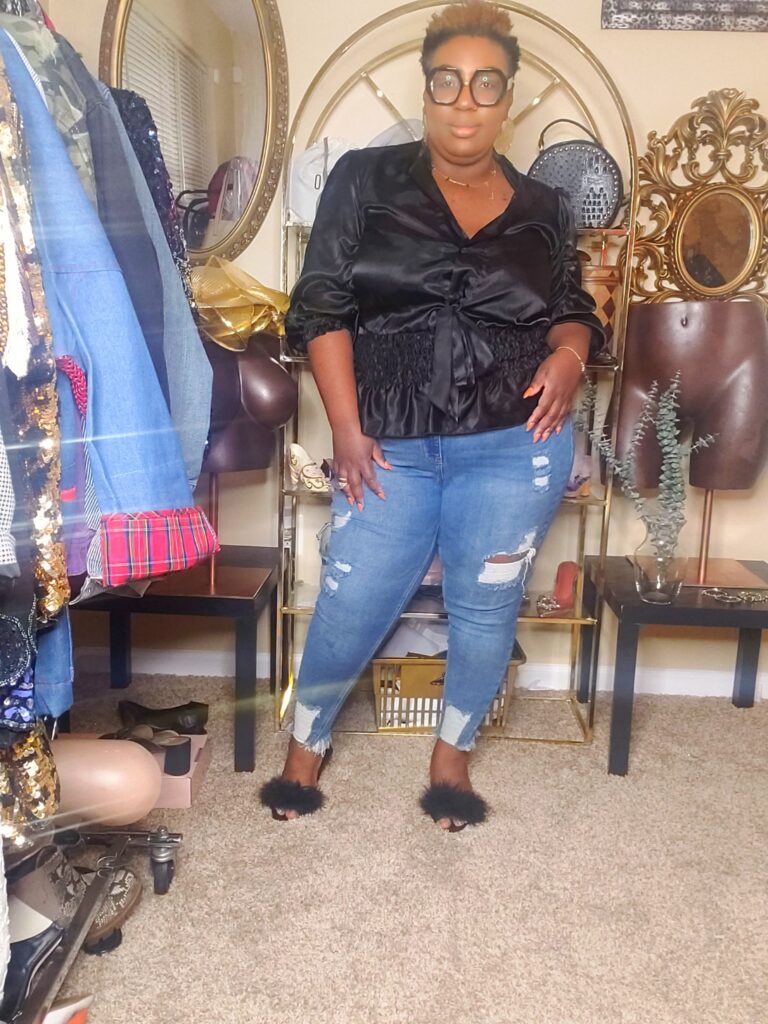 The snakeskin print dress is actually a skirt that I plan on wearing as a dress with heeled or flat sandals. On those cooler Spring days, this dress can be worn with a pair of sneakers and a denim jacket!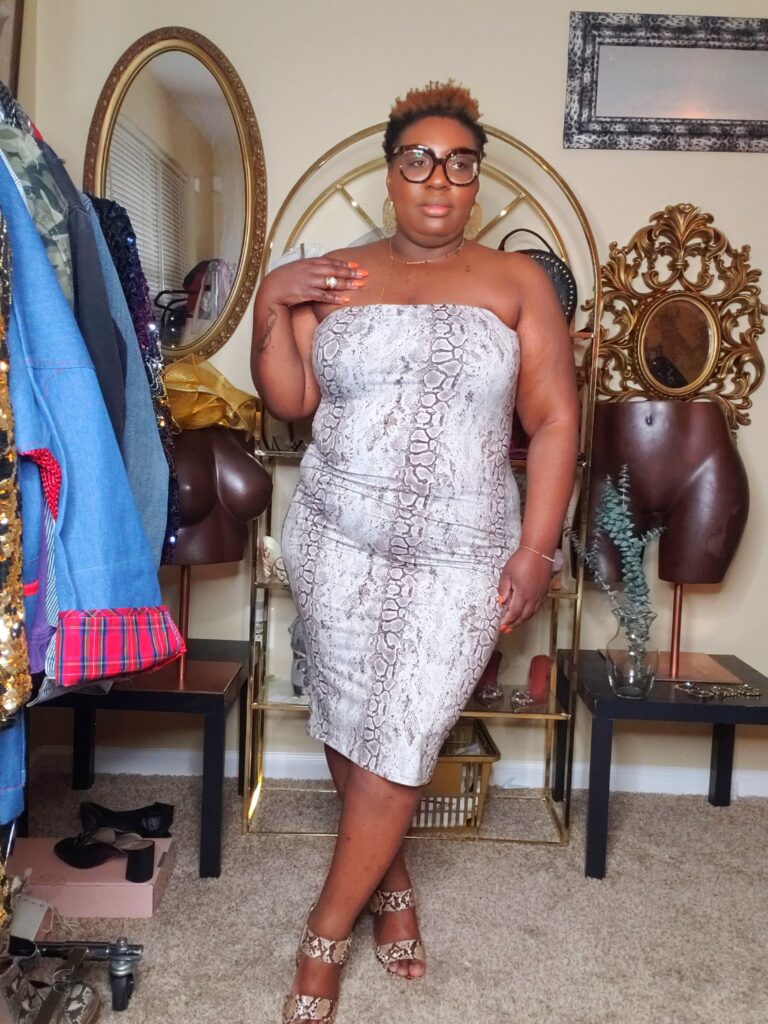 I fell in love with this floral and animal print skirt – it's another light weight piece that can be easily dressed up or down. I plan on pairing this skirt with tank tops, tube tops and graphic tees. The print is so bold and vibrant, it makes a statement on its own. I can't wait to come up with different looks!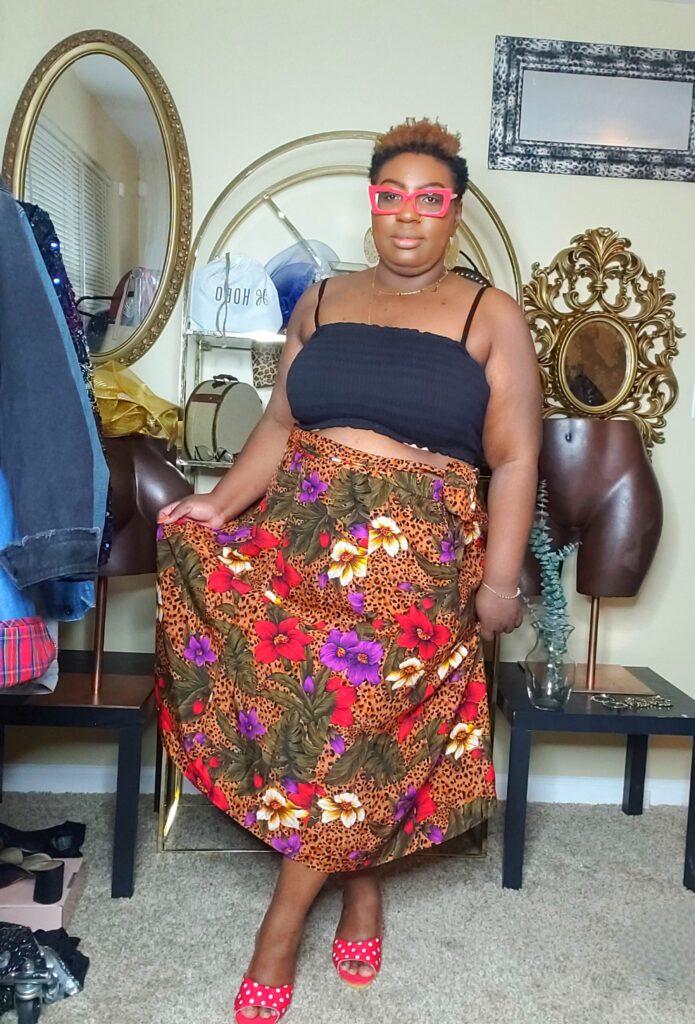 Lastly, I picked up these red mules for my Mom….I was a little disappointed that they didn't fit my feet.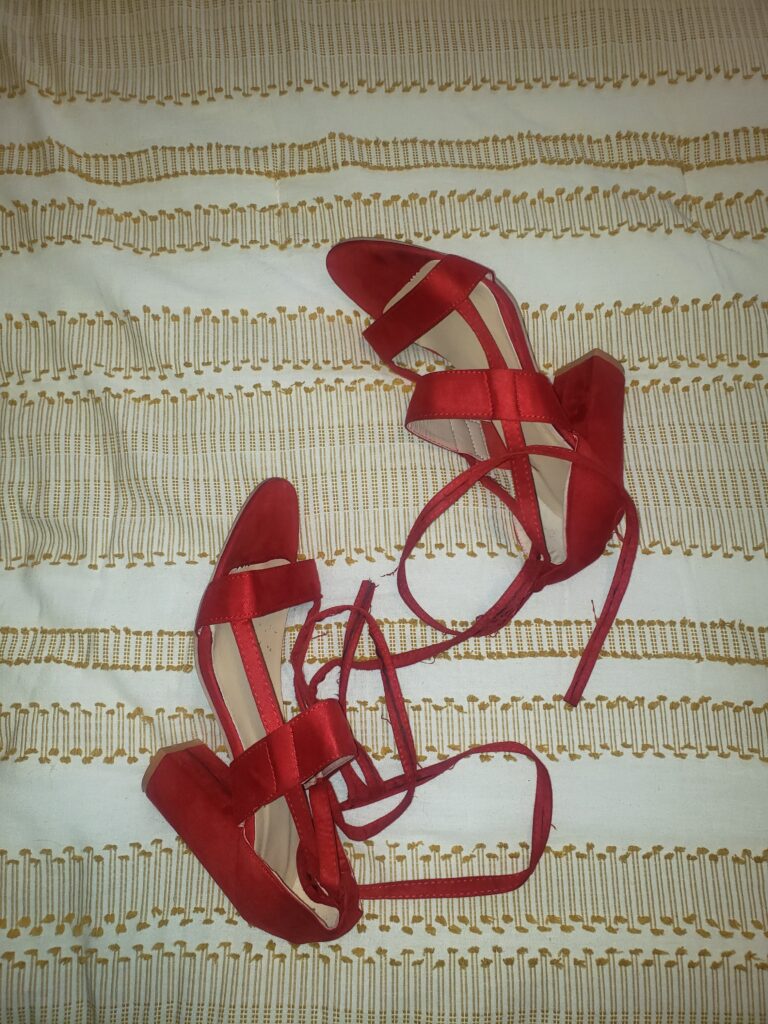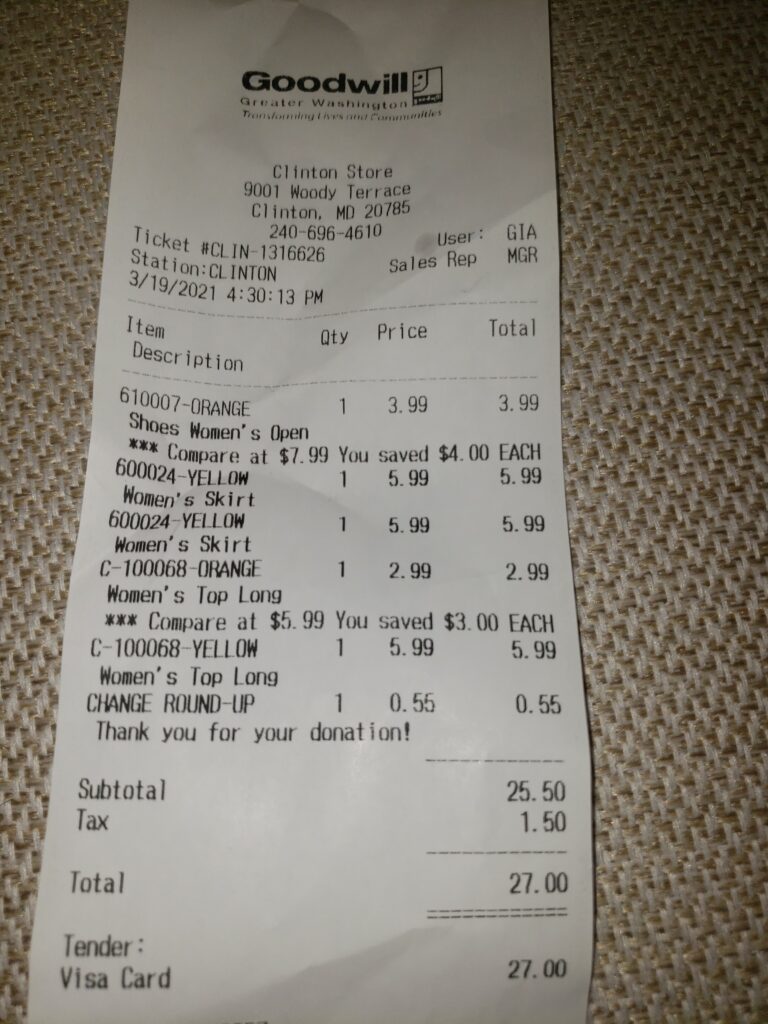 One of the best parts about this collection of goodies is that they totaled less than $30! Before tax, it was a little over $25. But with taxes and rounding up change to support Goodwill's mission services, everything was $27 flat.
About our fabulous guest blogger: