Whenever I am in the Falls Church, VA area, I ALWAYS stop by the Falls Church, VA Goodwill on Annandale Road. In the past, I've scored some of my favorite vintage and premium pieces to date, including labels like Alice & Olivia and Free People. Therefore, paying that location a little visit is always on my agenda when running errands in the Virginia area.
Thrifting, undoubtedly, can make one hungry. Flipping through the racks, scouring the housewares shelves….it can get exhausting! After a productive thrifting trip, the stomach rumbles can be quite loud and distracting. So today, I bring you a quick list of vegan-friendly places for you to try by yourself or with friends for a little after-thrift noshing. These locations have quite a variety of sweet and savory offerings for individuals of all types of eating needs and preferences.
Bakeshop: 100 E Fairfax St, Falls Church VA 22046
This local bakery is about an under five-minute drive from Goodwill. Whether you have a sweet tooth or want a savory treat, this spot is a must-try. My favorite items include ice cream sandwiches, chocolate chip cookies with Oreos inside, croissants, and moist uniquely-flavored cupcakes.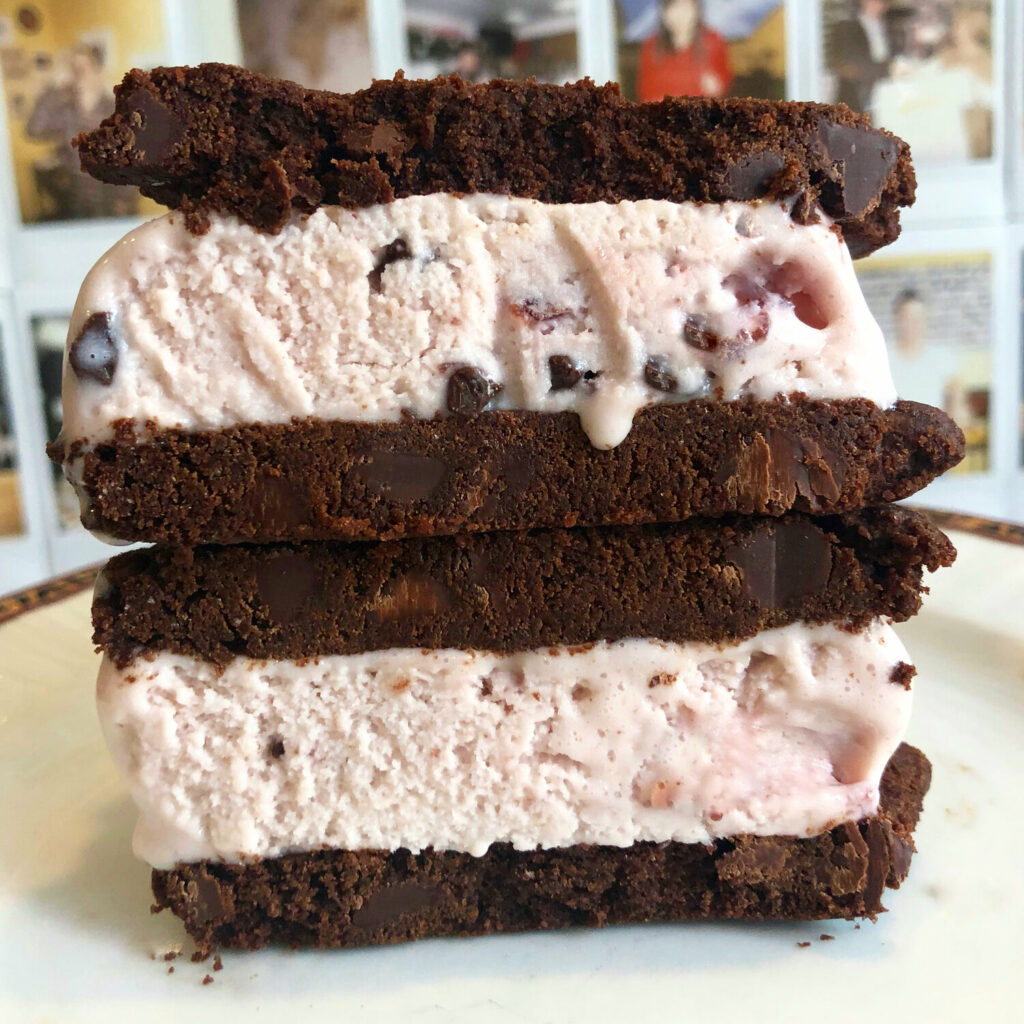 2. Loving Hut: 2840-2842 Rogers Dr, Falls Church, VA 22042
This is an all-vegan paradise with a Vietnamese-focused menu. Although it's all-vegan, you won't even realize it when eating at this spot. They do not sacrifice flavor when omitting commonly-used ingredients. My favorite dishes include deep-fried ice cream, Pho bowls, and noodle dishes.
3. SPACEBAR: 709 W Broad St, Falls Church, VA 22046
Although this opens at 5, making it a better stop for dinner or Happy Hour grub, Spacebar is yummy, inexpensive, and fun! According to Google, it's a "Small, industrial bar known for imaginative grilled cheeses & many ever-changing craft beers on tap." We would definitely agree with this description! The delicious sandwiches are imaginative AND made of great ingredients.