I love treasure hunting at Goodwill for home décor items that are 100% functional – even if they are ZERO% my style.
On my recent visit to the Fairfax, VA Goodwill store, I found this wooden tray for $3.99 and this set of ceramic coasters for $2.99.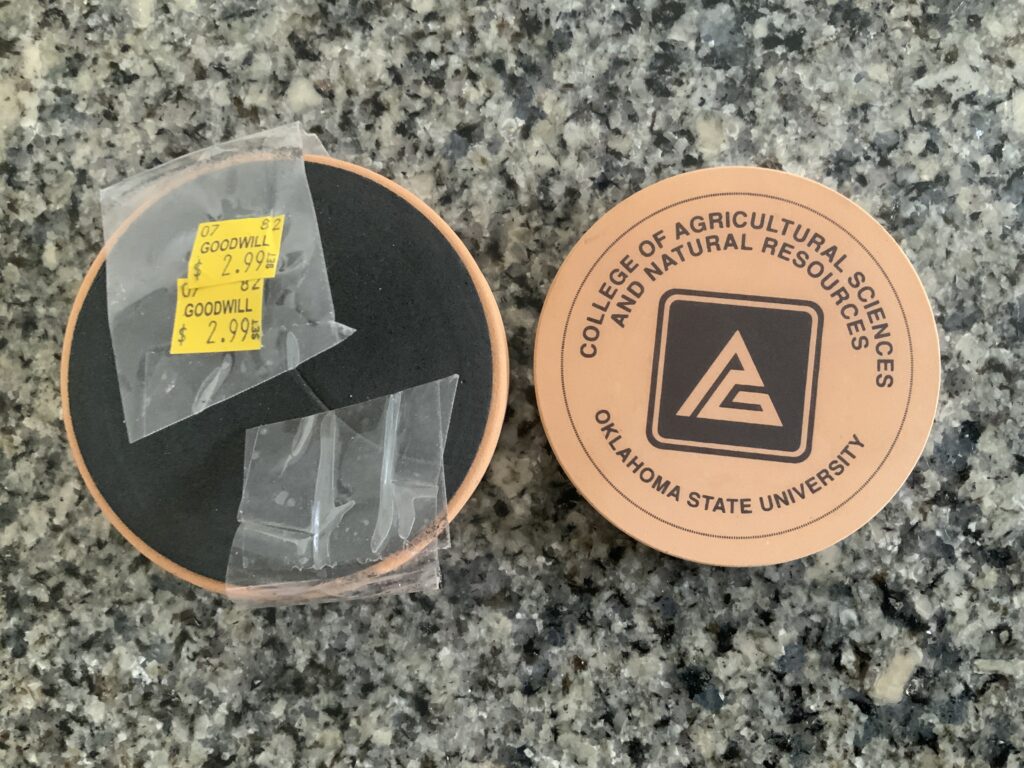 100% functional!
ZERO% my style.
No worries! I knew a little bit of paint would easily update both items to perfectly reflect my style And I would save a lot of money by DIY'ing it with paint I already had leftover from other projects around my home.
I started with the tray. The Christmas motif was a little outdated and, besides, I would rather have a tray I could use in my home all year. Two coats of gray paint covered the old design – and boosted the style factor up to 100%.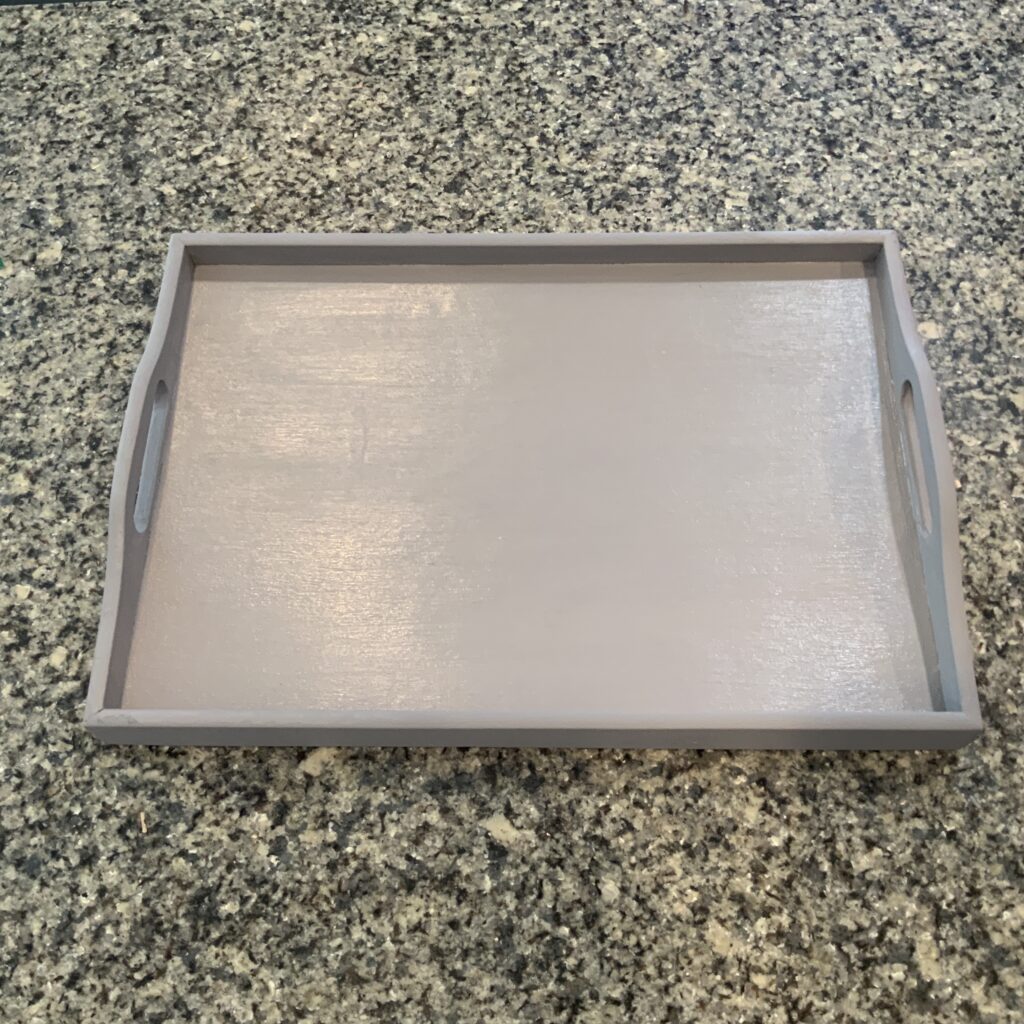 I found similar gray trays for sale online. They ranged in price from $27 to more than $50. My tray only cost $3.99!
Next, I painted the Oklahoma State University coasters with the same gray paint.
(I went to George Mason University, right up the street from the Fairfax Goodwill. I often find awesome GMU items there. Here's my all-time favorite Goodwill find.
I ran into a little issue with the coasters. After two coats of gray paint, you could still see the logos clearly.
So I decided to do a two-toned technique using a wad of plastic wrap to dab on navy blue and gray paint. It's the same technique I used on my Thanksgiving memory frames and an easy way to camouflage cosmetic damage (or logos from schools you didn't go to.)
Here's a short video showing how to do it.
There's no right or wrong way to do this! If the blue got too heavy for me in spots, I pounced a little gray back over it. I just kept layering paint until I liked how it looked.
PAINT TIP: If the colors start to look muddy, stop and let it dry completely before layering more colors.
I sealed my coasters with a polyacrylic sealer so the paint doesn't scratch when you put a drink on them.
A quick online search showed that a set of four ceramic coasters costs between $10 and $20. Mine only cost $2.99!
I painted both projects together in less than an hour – and I love how they both turned out.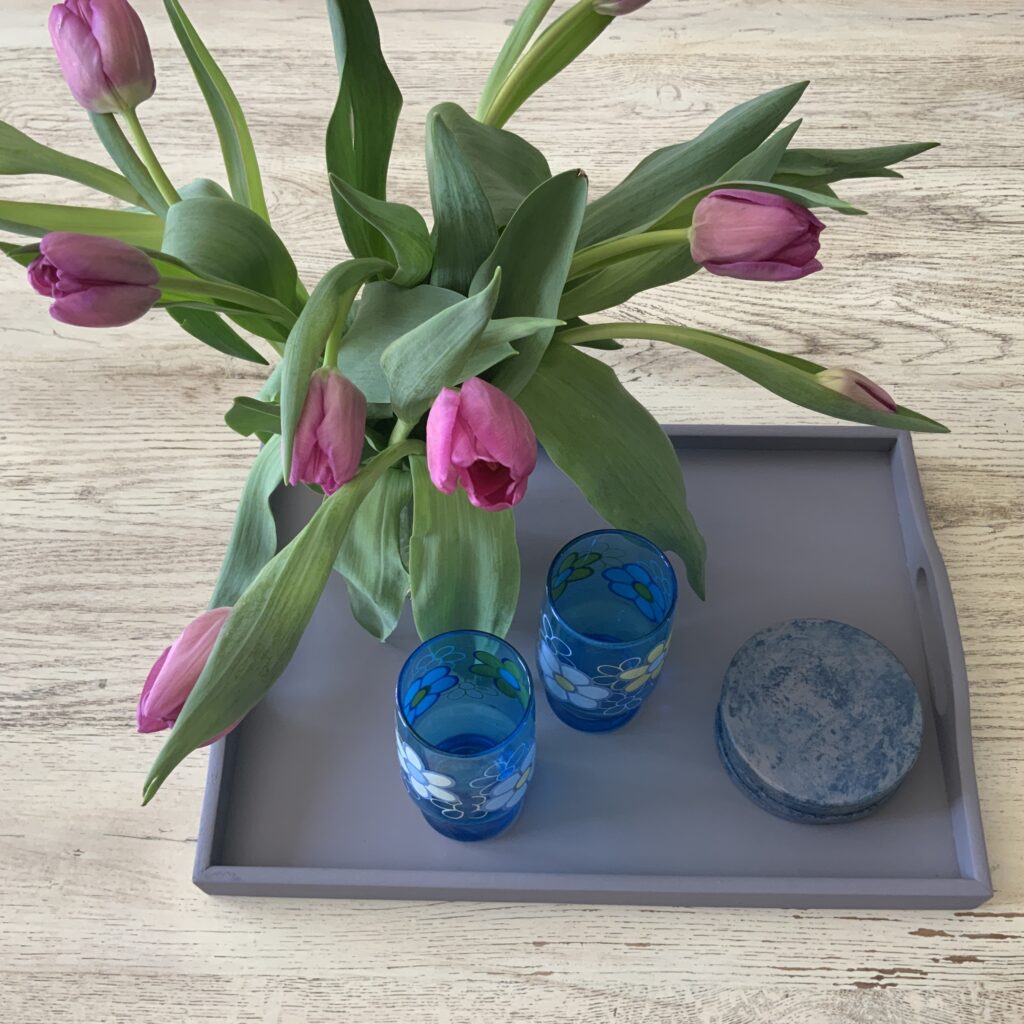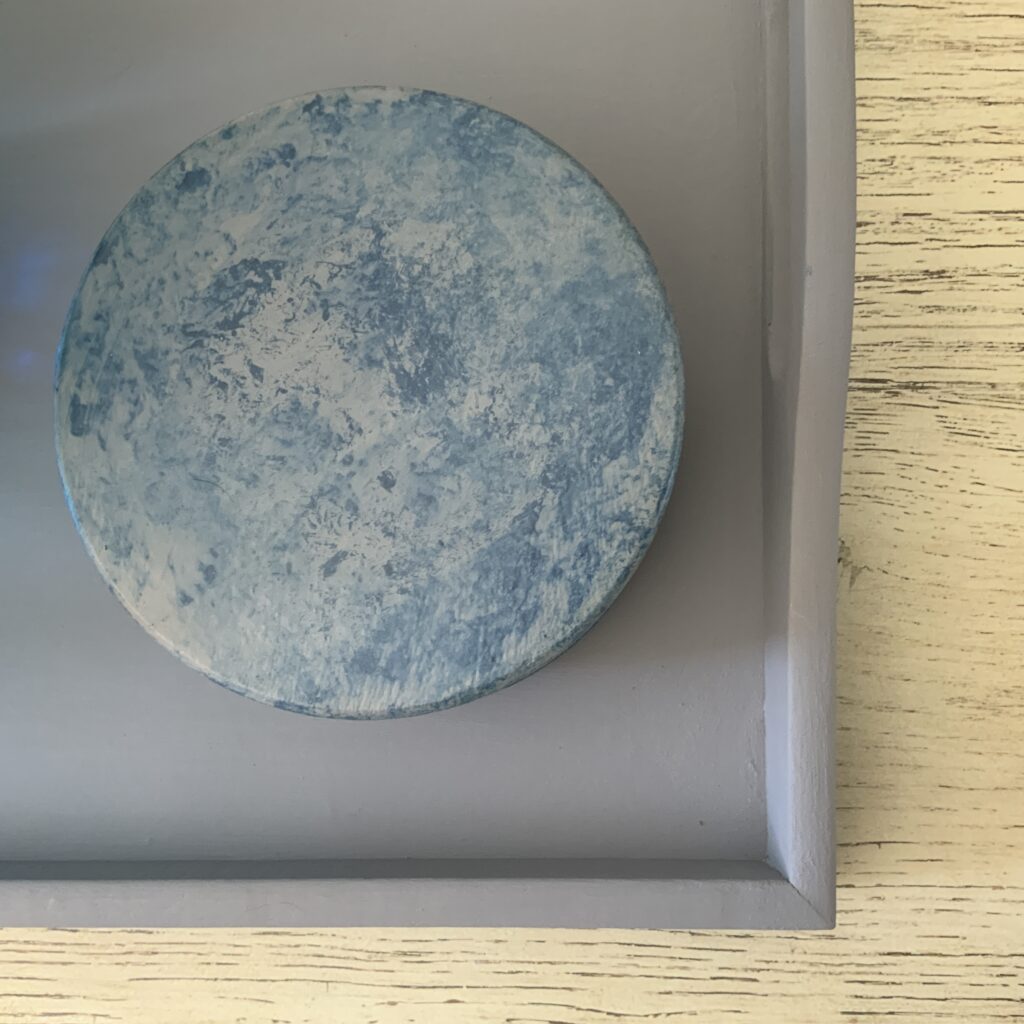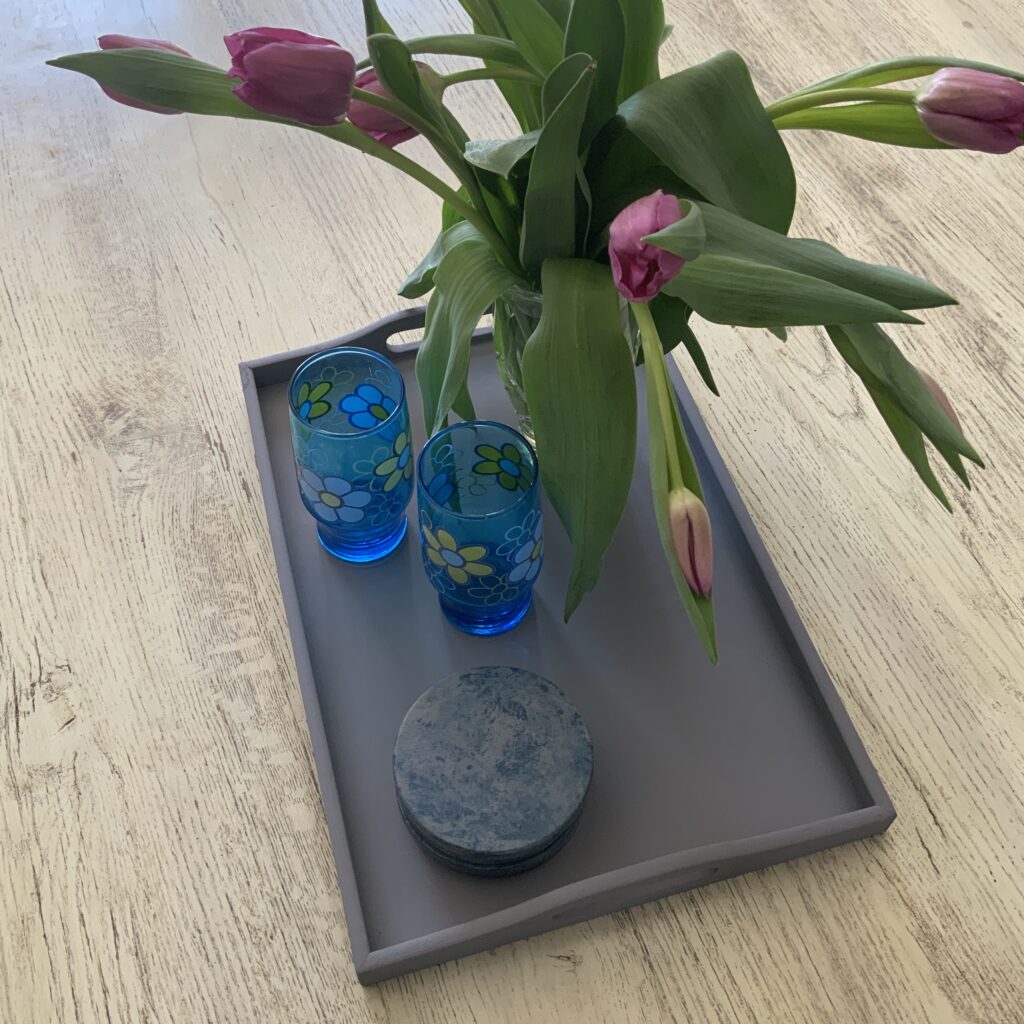 Now I can enjoy upcycled Goodwill home décor items that are 100% functional AND 100% my style.