I just entered  the dating scene again and I'll admit I'm having a hard time thinking of sophisticated and interesting outfits that keep me warm and cozy during 30 degree days. So when I came across this article, How to Dress for Date Night During the Winter, in the Washingtonian I was inspired and compelled to come up with a few ideas myself!
These looks are great for going out with your partner, friend….anyone really. As long as you're having a good time with good company.
The All-Black Ensemble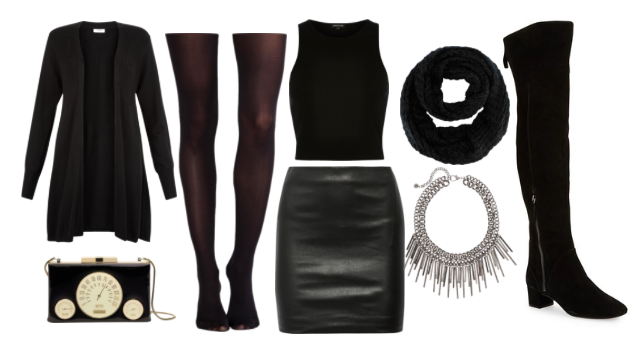 Wearing an all black look is my go-to for a winter date night because black absorbs more heat. Plus it adds a little mystery…some guys like hard to get 😉
It's also a color that always looks sleek and put together no matter how you pair it. After coming home from a long day at the office, throw all your black items together and it will always look like you took time prepping for your night out!
A Long-Sleeve Statement Dress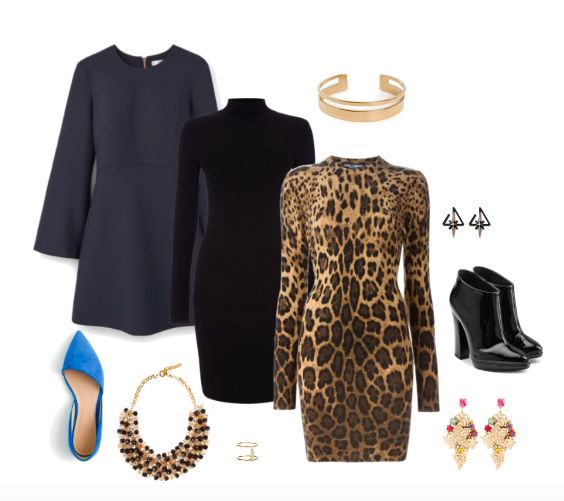 Because it's cold outside, long sleeves are obviously a must. A dress is the perfect way to keep those arms covered while showing off some leg and a bit of your curves. Long-sleeved dresses come in all cuts, shapes and patterns…there's always something for everyone.
I do want to note one thing: even if a dress is a solid color, it can still be a statement piece depending on the cut or what accessories you wear. Accessories are an easy way to turn a drab dress into a pretty fly looking one. For example, a plain black turtleneck dress is sleek and clean, but a pair of colorful shoes will bring it to the next level.
Mix Bold Patterns with Modern Solids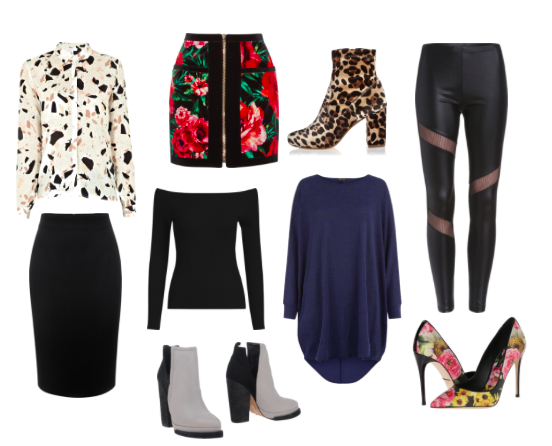 While I love a good pattern mix, sometimes it's nice to let a single pattern shine on its own. For the winter, I'm mixing cozy  pieces like oversized shirts with a few pops of bold pattern to make the outfit stand out.
And don't forget patterns don't have to be on clothes. I particularly love a good pair of fun patterned stockings. They look unique and will keep your legs warm!
Fashionistas, what are your tips and tricks for winter date night attire?