You know that feeling you get when you find a brand new with tags item at Goodwill?! It's overwhelmingly amazing! When I spotted this fabulous #MyGoodwillFind on the racks of the new Alexandria Goodwill, I got a rush of excitement through my blood. And the best part? I looked up this brand and found that it's not just any dress….it's a $200+ one!
Today's My Goodwill Find is an extra-small contemporary yet simple tropical forest print dress in shades of gray with short sleeves by Shae. It's soft to touch and relatively light with brand new tags. It has a scoop neckline with ruching on the sleeves and the bottom sides of the dress hitting your thighs. This will pinch the dress closer to your body while highlighting your best curves. The added detail of ruching makes this shift-dress wanna be much interesting.
This brand is known for creating minimalist contemporary modern pieces, with limited color schemes and clean lines. You can find this brand sold on their online store or trendy sites such as Asos. When perusing Asos's site, I was happy to find out Shae fashions retail for hundreds of dollars. Heck yes!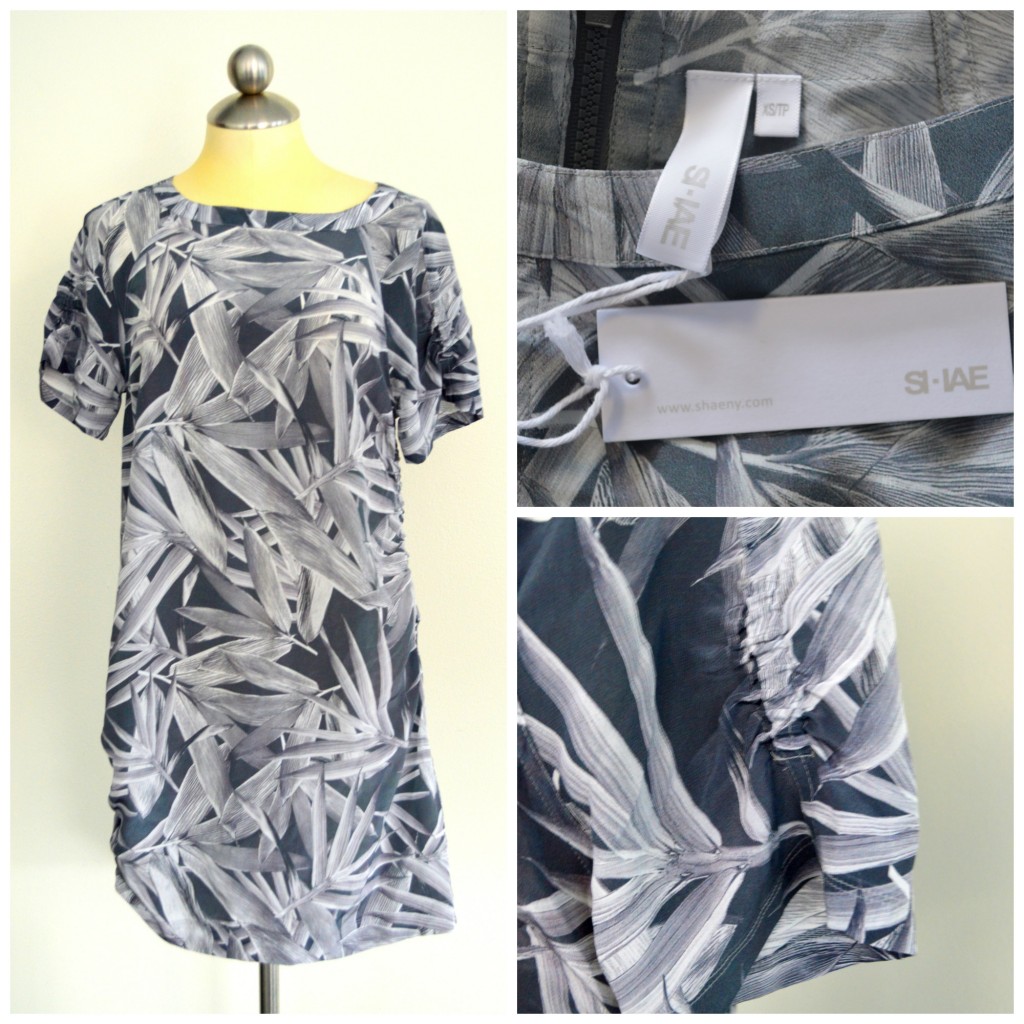 Depending on your height, this dress hits above the knee.  Because I'm petite this would fit me like a big bag….but on someone slightly taller and larger, this would look absolutely dynamite.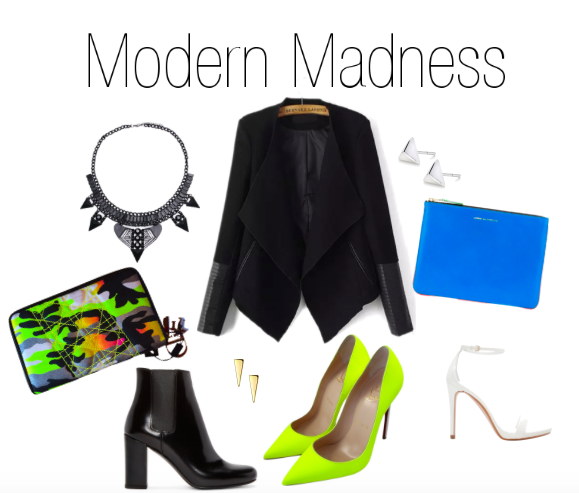 This dress can be worn as a minimalist look or edgy with little pops of bright luscious color.
If you're going the minimalist route, I think you should stick with a color pallet of blacks, grays, and whites paired with clean lines and futuristic shapes. But if you go with the latter play with pops of color like a bright pair of neon stiletto shoes. It's a great way to take a simple look and turn it into a walking piece of interesting art.
With either look, jewelry can be a big player or a small one. Depending on how you're feeling, a big statement necklace could do you wonders, but small studs can suffice as well.
How would you rock today's monochromatic #MyGoodwillFind, fashionistas?