Happy Thursday, Fashionistas! I'm Betsy from Goldwill Digger and a self-proclaimed Goodwill fashionista.
This season I have seen gray turn from drab and dull to vibrant and chic. Models and fashionistas can be seen walking the runways and streets of New York and Paris rocking monochromatic gray looks. Standing alone, gray is flat and boring, but layering shades adds dimension, depth, and texture. The monochromatic look is chic and deliberate without much effort. See how I've styled this color palette with some of my recent Goodwill finds: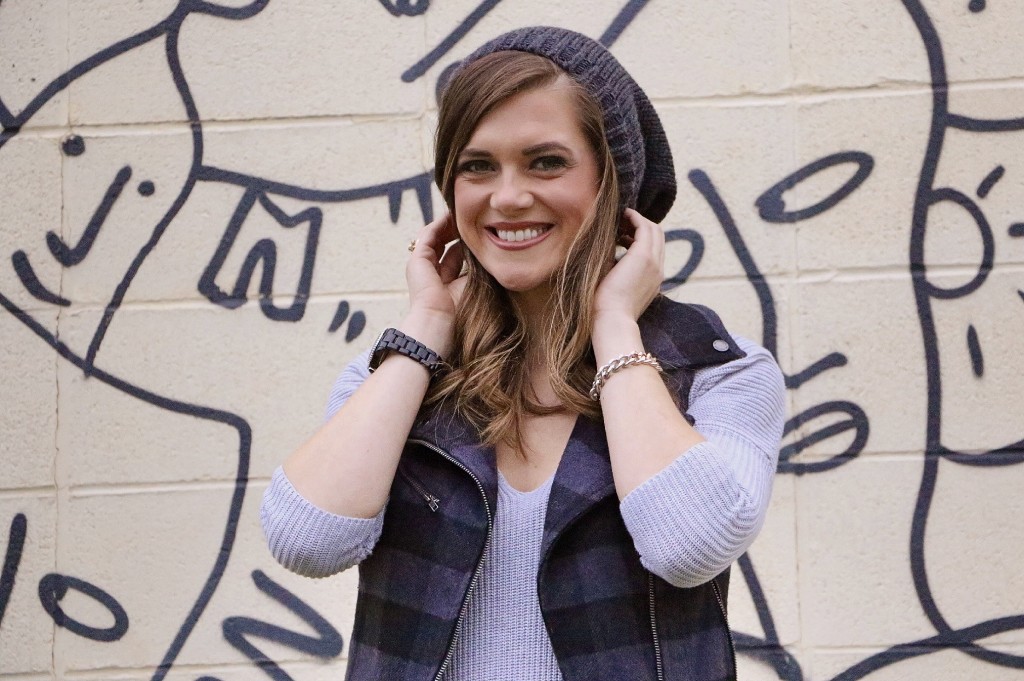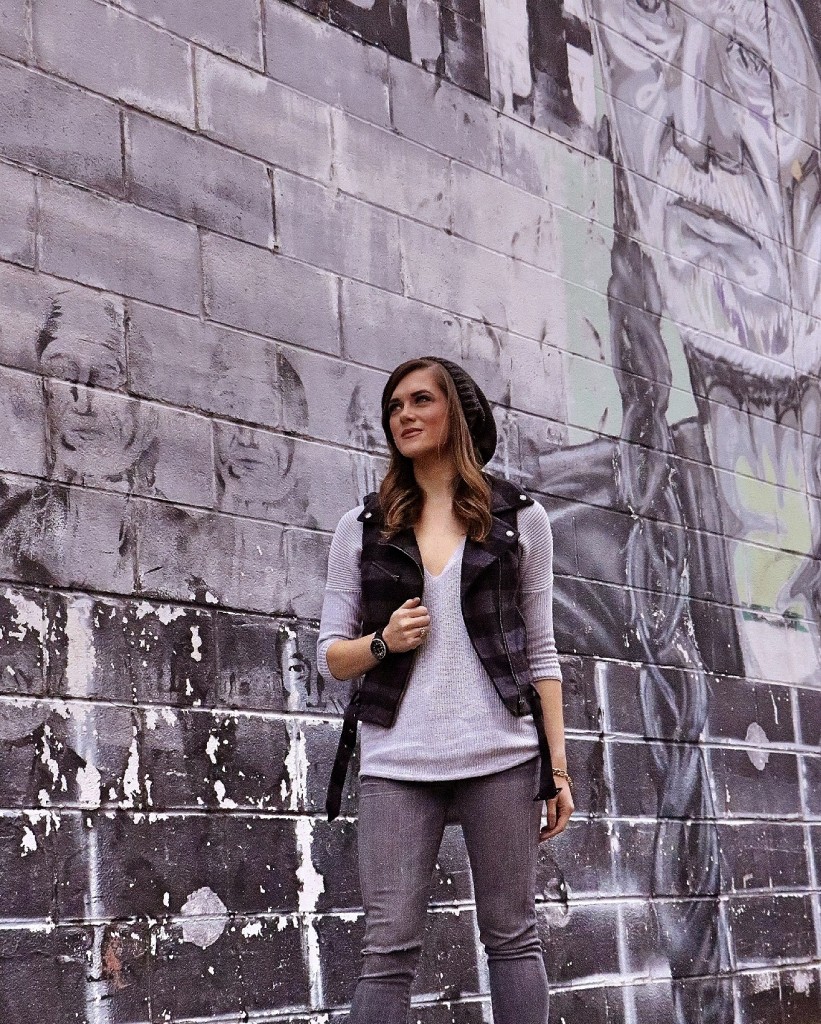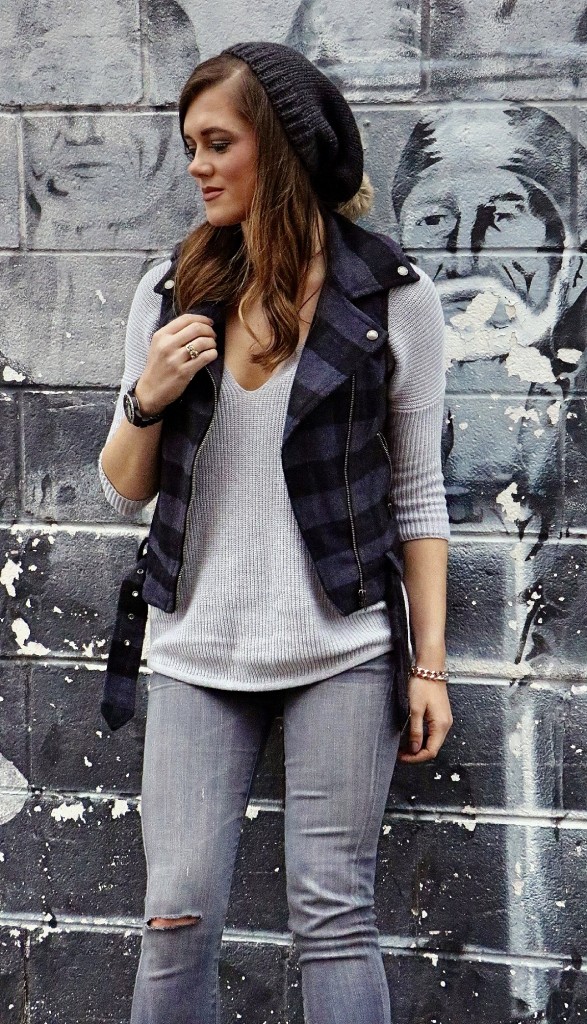 I dare you to scroll through Instagram and not spot a pair of gray jeans on your favorite fashion blogger (impossible…I tried).  When I discovered these Citizens of Humanity jeans at my local Goodwill, I immediately snagged them. I snipped the knee and cut off the hem for a frayed look. The jeans turned out perfectly and virtually identical to a pair featured by my favorite fashion blogger for $198 (I only paid $3!)!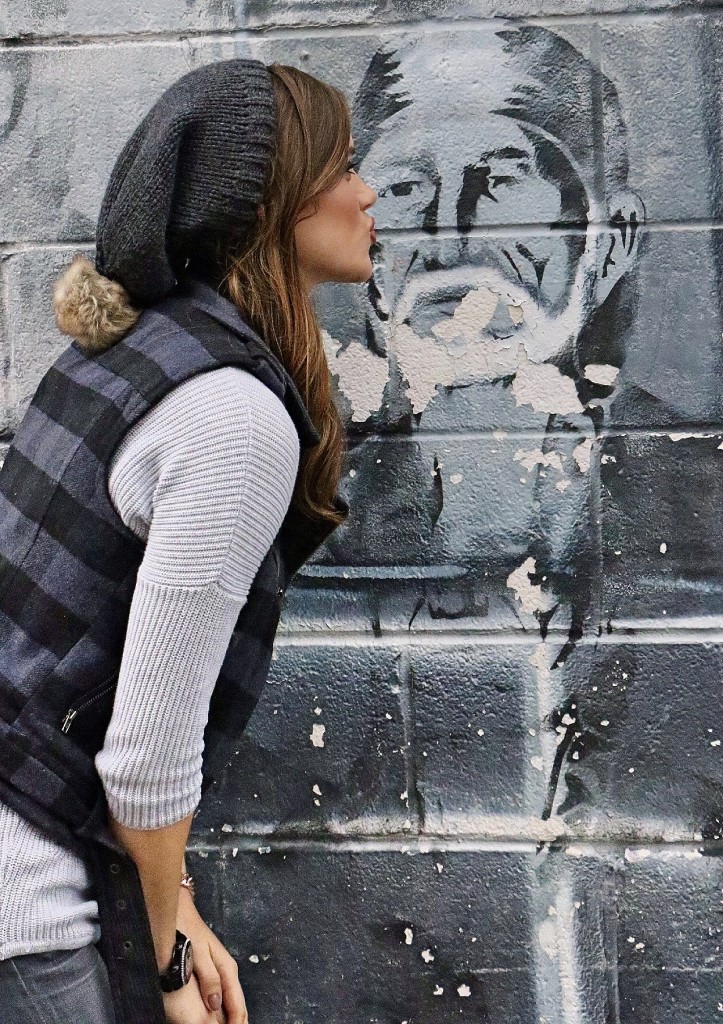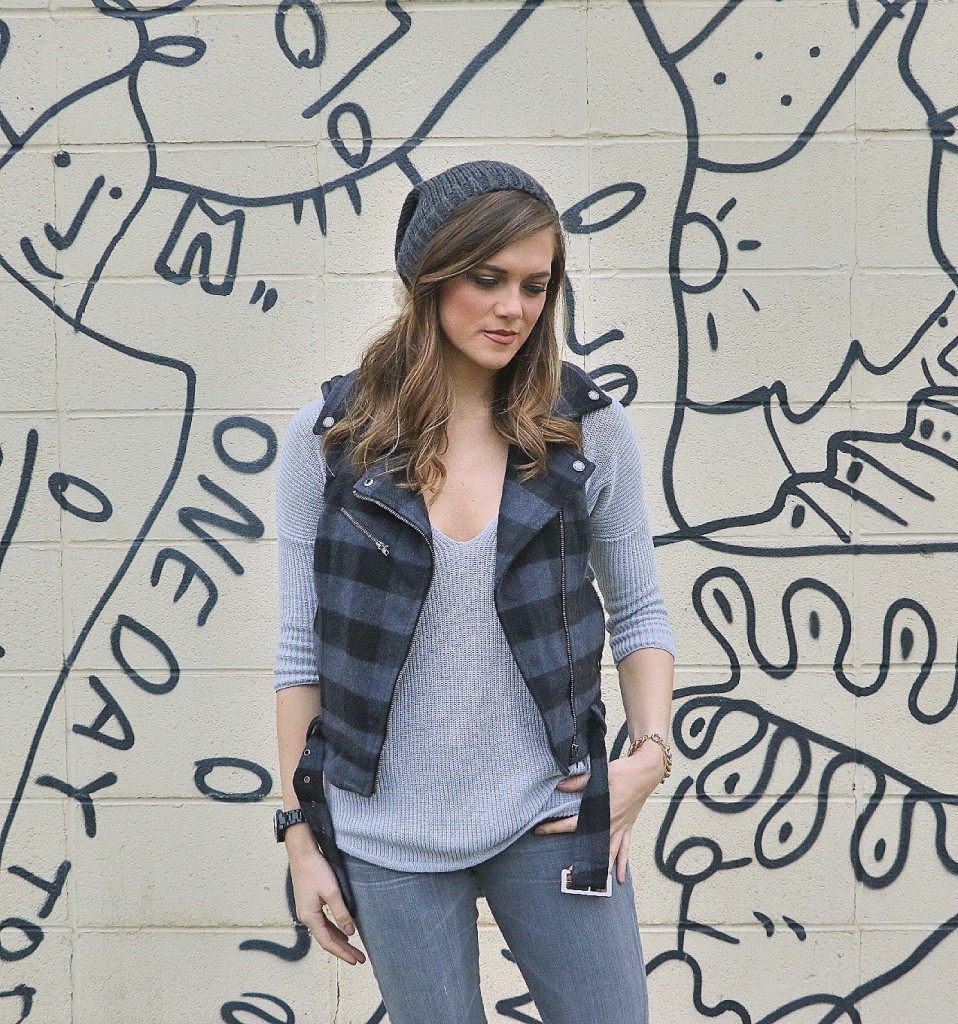 To complete my monochromatic look, I layered this Forever 21 buffalo plaid vest from Goodwill to pull together the differing shades of gray from the beanie, sweater, and jeans, creating one cohesive look. Yep, it's that easy!
How are you wearing gray in your wardrobe this season?
Like this post and want to see more? Come visit me at http://www.goldwilldigger.com or Goldwill Digger on Facebook! I'm also on Instagram and Twitter too @betsyappleton!