Holy smokes! Today's #MyGoodwillFind is both groovy and graceful in all the right ways. I REALLY wish it fit me because I'm all about a colorful statement dress that's screams vintage.
This size medium designer Mara Hoffman dress is a show-starter, to say the least. The triangle pattern is divine, the blue and red are rich with pops of dusty pink, and is a wrap dress that is always flattering on a woman's body. When looking up the brand I was delighted to see it originally sells for $250+ dress and is sold at luxurious stores like Bloomingdale's and Nordstrom.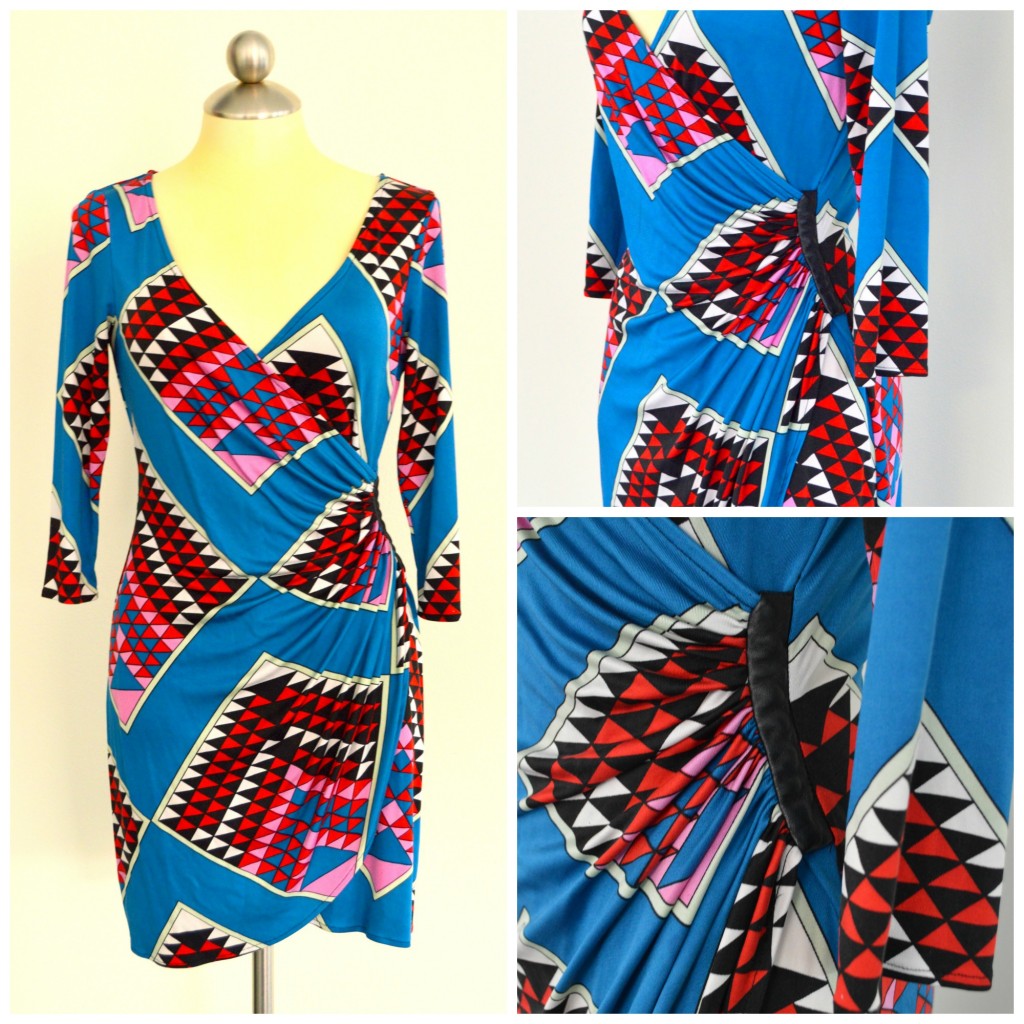 To tell you a little bit about Mara Hoffman, if you don't know who she is, this designer is known for  colorful and original prints that is inspired by her travels while on the road. She not only creates dresses, but swimwear, children's clothes and home goods too.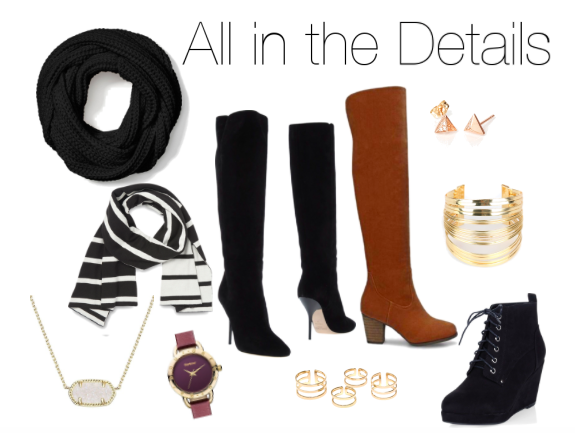 To wear this dress out I would go all out with embracing the femininity of the dress in a subtle yet playful ensemble.
With all wrap-like dresses, taller boots call my name. This type of dress is perfect for showing off some leg, but with this colder weather, a nice boot that elongates the leg does wonder.
Or you could go for a nice short wedge boot for a more casual look. Black lace-up wedges are my absolute favorite!
Since the print is so bold this dress needs low key jewelry. You don't want too much competing with the beautiful triangular print. Sooo I'd go for cute gold tones and smaller necklaces – that should do the trick!
Arm candy is a must, though. A nice bangle or a fashion watch will keep your eye moving up and down the outfit.
Finally, in these colder temps, why not rock a cute scarf. You know I love pattern mixing, so a striped scarf might be a bold and brave yet a beautiful (and bold – just like the dress) move. Stripes ALWAYS match playful prints in my opinion. However, if this is too much, you can always rock a black infinity!
How would you rock today's bold beauty, fashionistas?