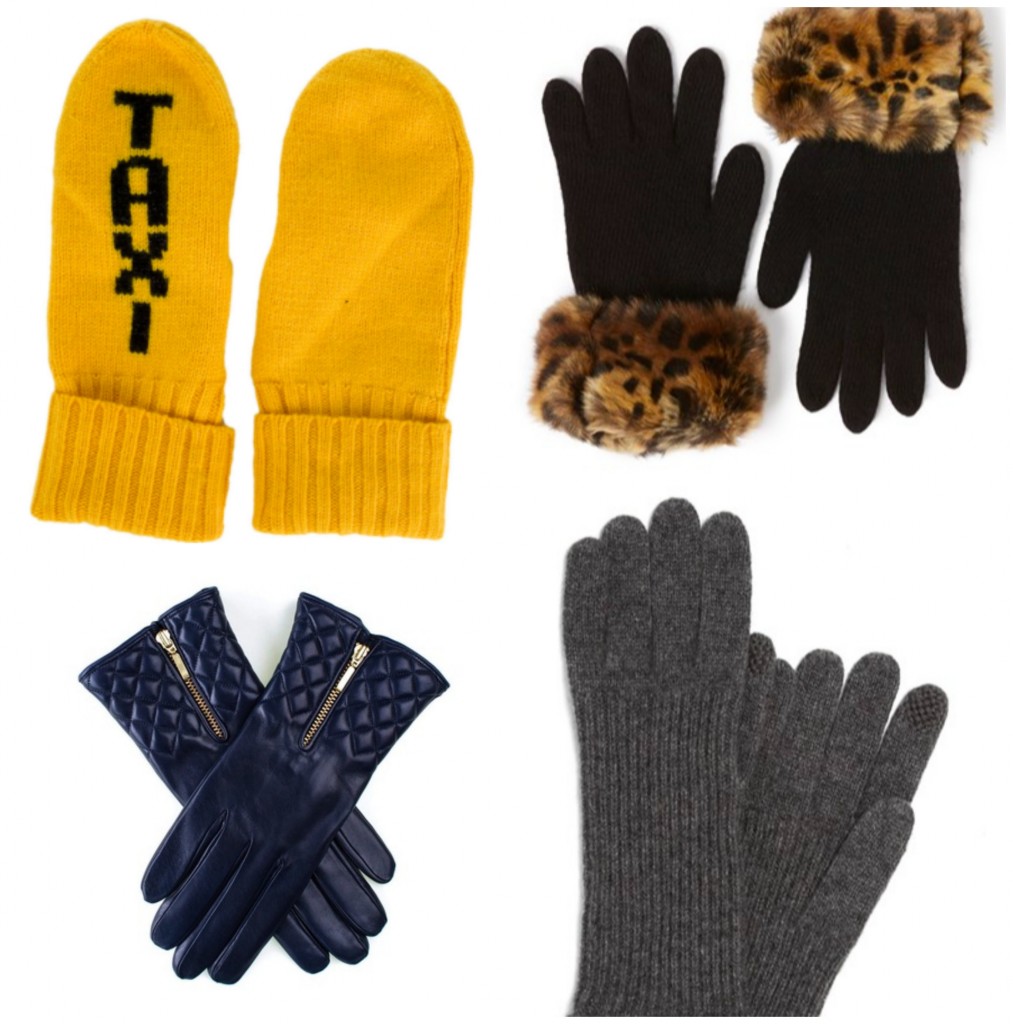 When it's this cold outside, my hands get cold incredibly easily and I need a good pair of cute and stylish gloves to keep my fingers warm.
While I do have a couple of pairs of gloves, I'm always trying to grow my collection because I do lose them easily and they become mismatched.
Gloves can get really expensive at the original retail price, especially when its leather or cashmere. Buying them from Goodwill allows me to experience the luxurious materials without breaking the bank both designer and contemporary, for around $2-$4 a pair.
This season, I have my eye on these styles of gloves, some of which I already have pairs of. Yay!


1.) The Classic Cashmere or Wool Glove
A classic colored and warm glove is always a safe bet in my book. They're warm, match almost anything and are made with high quality material. The versatility will make your financial investment well worth it for a long time.
If you see these in black or gray at Goodwill, let me know! They better be tiny, too 🙂
2.) The Creative Creation
Sometimes it's just fun to have an accessory that's simply fun, playful and a conversation starter. Gloves are a great way to work this type of goal into your outfit without being over the top.
I would LOVE to find these Kate Spade mittens on the Goodwill racks. With time, I feel like I'll be able to spot them or similar ones at least! The color is so bold, and the Taxi design's uniqueness will be sure to turn heads…in a good way!
3.) Anything with Faux Fur
These lovely gloves look so warm! The one great thing about faux fur gloves is that they keep your wrist warm where normally you might feel a breeze up your sleeve. It's an added type of protection that will contribute to feeling cozy and warm while roaming the streets.
Faux fur glove ends give a sophisticated, sassy and pinup look with a bit of edge.
4.) Leather Gloves
Leather gloves are originally expensive at full retail, however, I've scored many pairs at Goodwill for $2 a pop. These are not only incredibly warm, but also very stylish and slick. They give off an edgy Fonzy-ish vibe with a dose of feminine flair.
Plus, if you have small hands like myself, these are the gloves for you! I've found that they fit nice and snug.
What type of glove are you into the season, fashionistas?