Little C is back in action! The DC streets are once again my runway for vibrant workplace looks that fuel my creative fire without burning a hole in my wallet.
My workplace has transitioned to a hybrid work environment, meaning that I can now take my vintage business casual looks for a spin.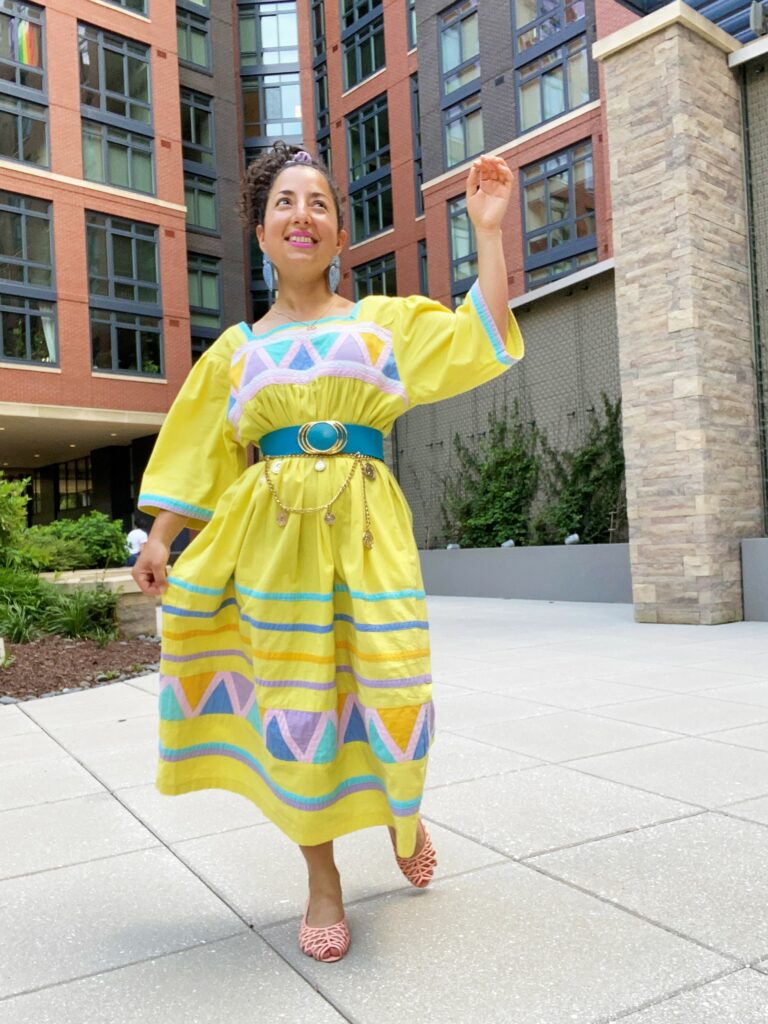 One of my recent Goodwill to Goodwill (I work on DC Goodwill's Marketing Team and wear all Goodwill to the office) ensembles is one that I'm particularly excited about. Why?
It incorporates my recent favorite color – yellow!
It illustrates how one can be playful, wardrobe-wise, at the office, without being too over-the-top.
I finally got to wear a favorite recent Goodwill find from the Denton, MD Goodwill that I scored on the way to Rehoboth Beach. On that particular visit, I found some vintage pieces, including five kids 90's items with a Saved By The Bell vibe. What's even more remarkable is that all of my purchases that day supported the Goodwill nonprofit mission of preparing people to secure and retain employment and build successful independent lives.
Finally, it's another look I effortlessly made work for me (long dresses can be hard to style as a petite woman) using a simple belt. Belt it, baby!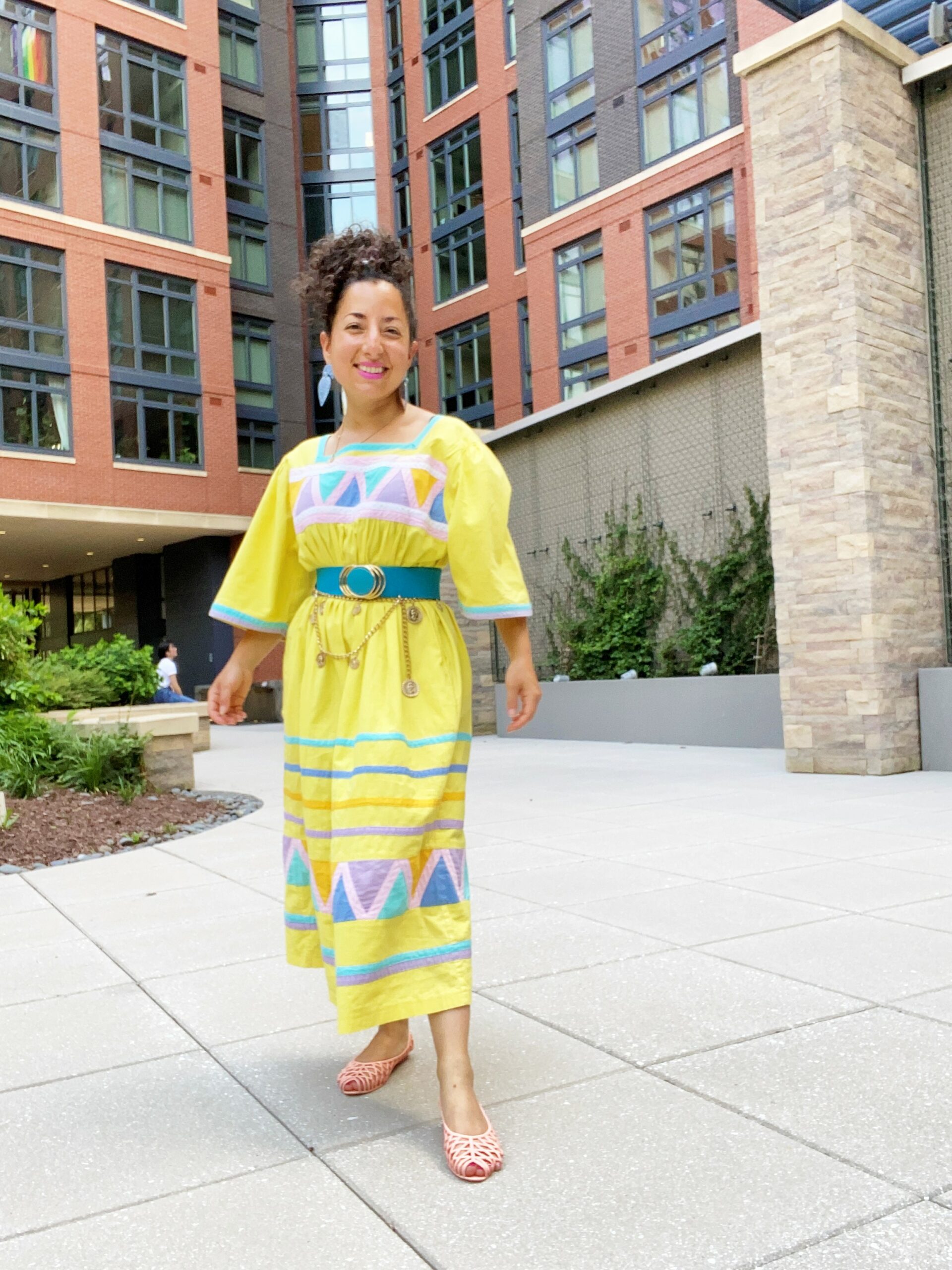 Here's a breakdown of my punky pastel outfit:
Vintage Dress: About $12, I believe, from the Denton, MD Goodwill

54 Denton Plaza Denton MD 21629

Vintage Belts: $4 total from the Clinton, MD Goodwill
Shoes: Old jellies from Poshmark (I can't remember the price), $10?
Earrings: Old, thrifted. Probably around $1
And there you have it! Stay tuned for more looks from me. My creative juices are flowing again, and my style continues evolving through Goodwill finds.