As a result of the pandemic and spending more time at home, beautifying my space has become important.
I have been in my apartment for close to two years but at first, I didn't take much interest in decorating. However, I had seen many inspirational wall art projects during COVID-19 and thought it would be cool to try for my bedroom.
Each wall now holds several pictures and paintings that can make space colorful and personal.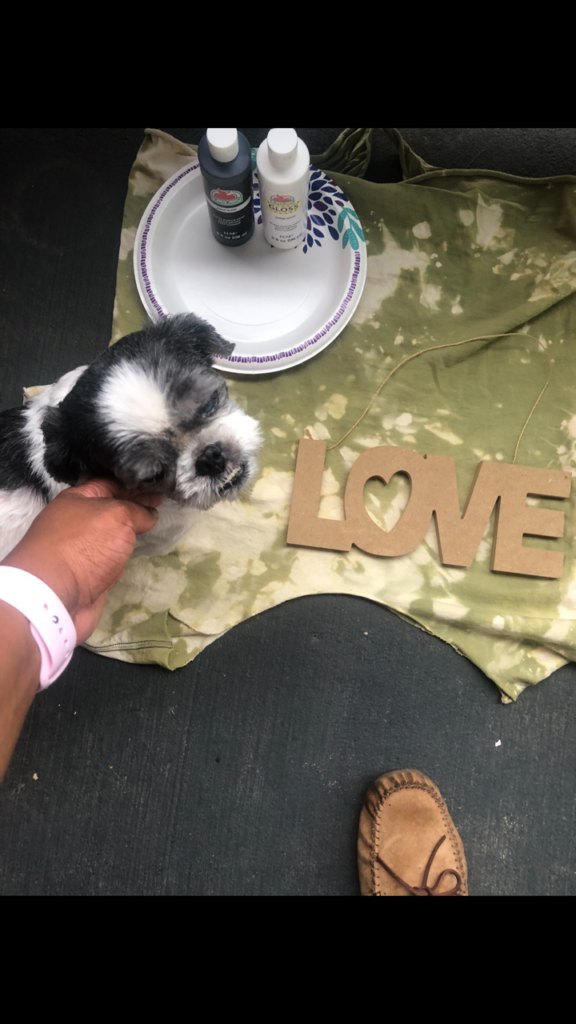 You wouldn't believe the amount of artwork that is donated to local Goodwills. I have even found original artwork from one of my favorite DC artists there, Quest Skinner, which she signed and is hanging in my apartment.
When decorating my room, I took inspiration from Pinterest and decided the theme of my wall would center around Love and Positive Vibes. I went searching for artwork that was of different sizes and shapes with positive messages. While browsing the Goodwill Annandale, VA location, I found a cool piece of art about being like a pineapple. It reminds me to stand tall, be sweet, and always wear a crown. How could I not love it?! I also found other pieces that would go perfectly to match this one!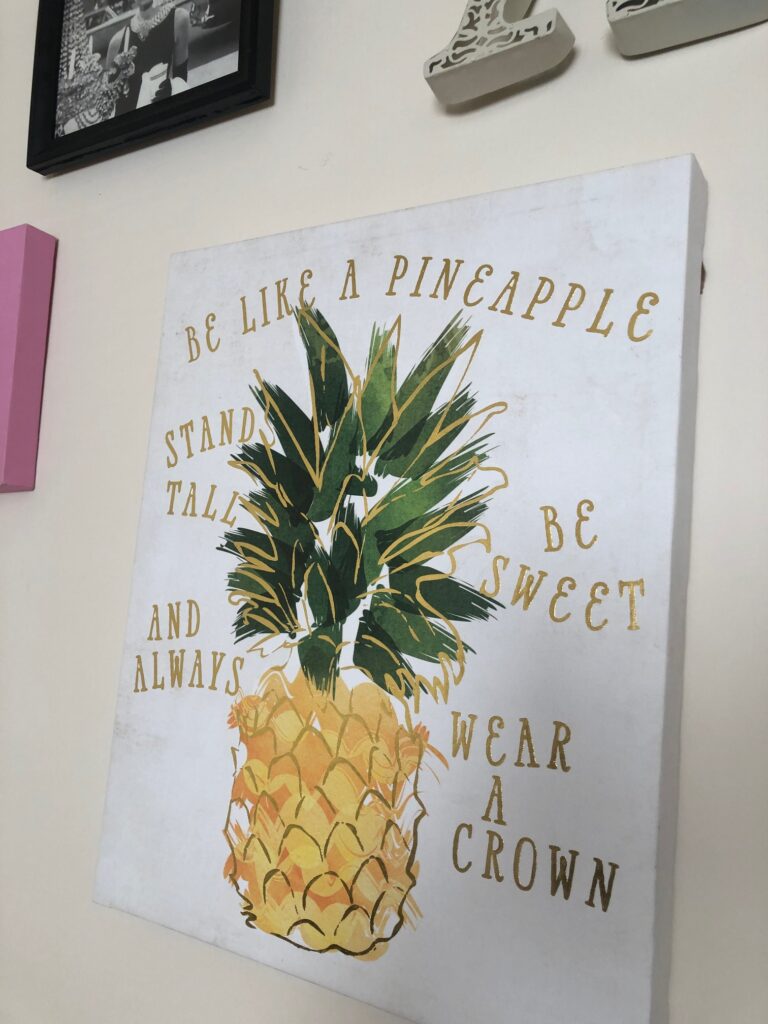 My wall even included an easy DIY project from a wooden sign that I found for only $2.00. The sign says, "Love," but I wanted to add some flair to it. I already had acrylic paint that I purchased from other projects and decided to add some whimsical paint splatter. I used an old t-shirt, paint, and latex gloves and 10 minutes later, I was happy with the outcome. After a few hours, the sign was dry and ready to go.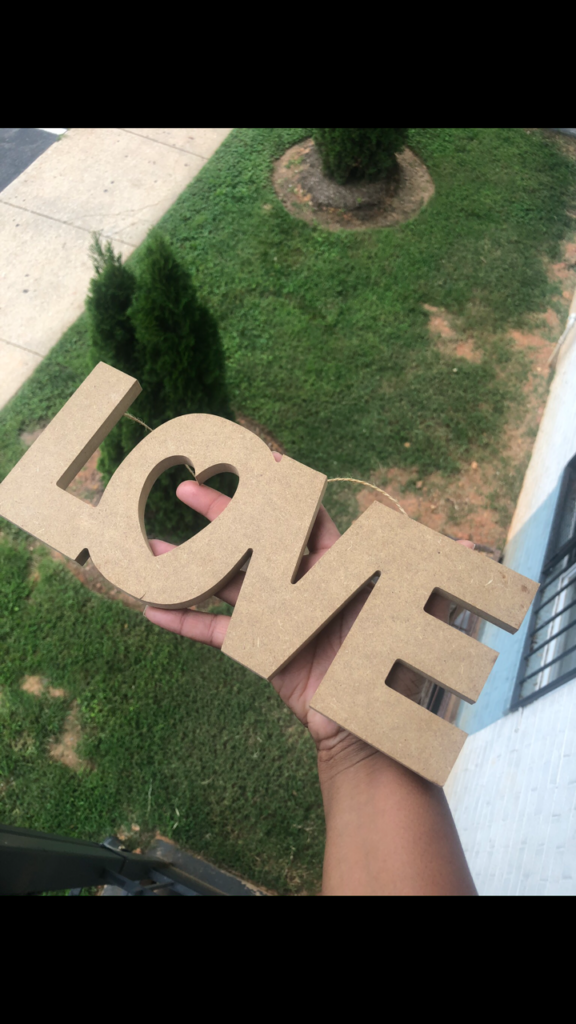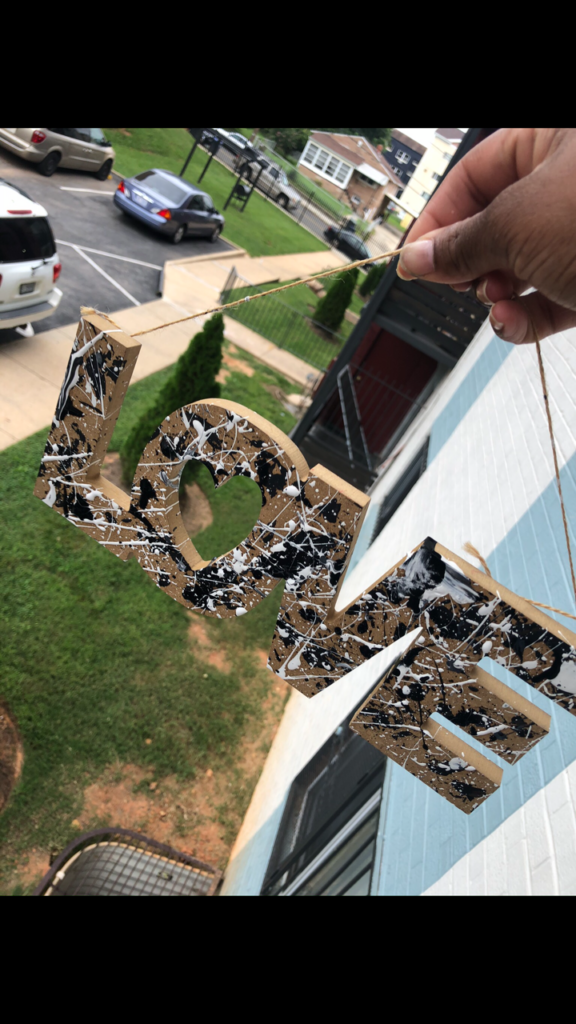 After gathering many inspirational pieces, I finally was ready to mount my art to complete my wall. I used monkey drywall hooks purchased from Home Depot and positioned each piece.
The pictures consisted of a letter A for Amber, a picture of one of my style icons, Audrey Hepburn, and of course, my Love sign.
My bedroom feels more like home and I couldn't be happier!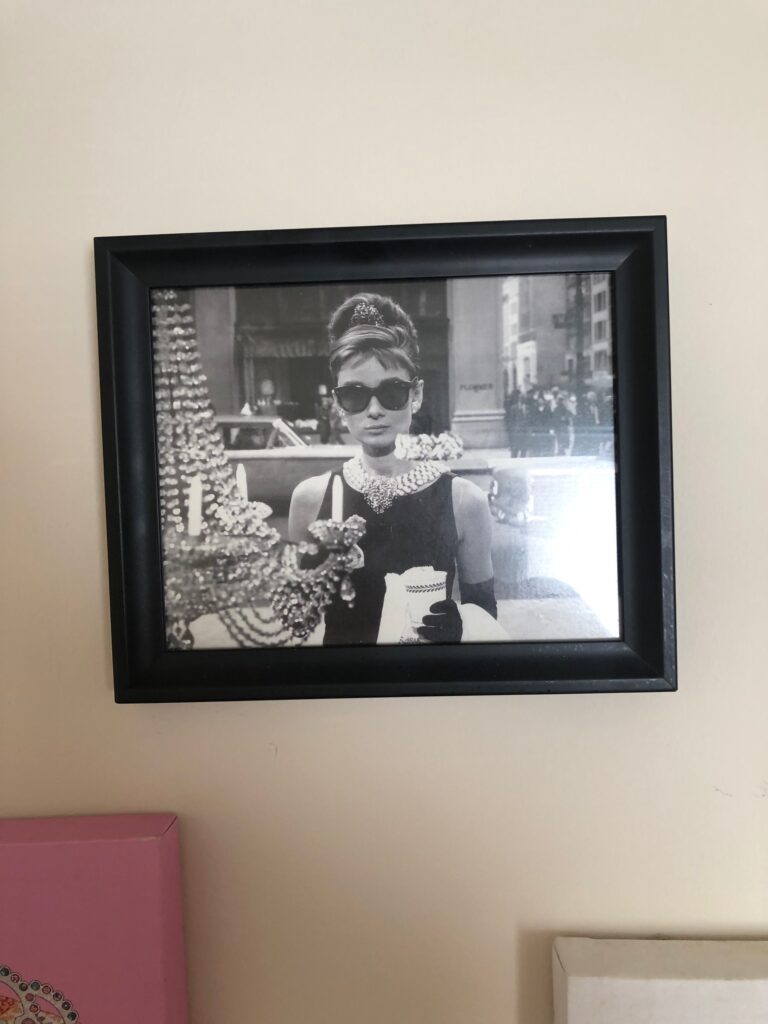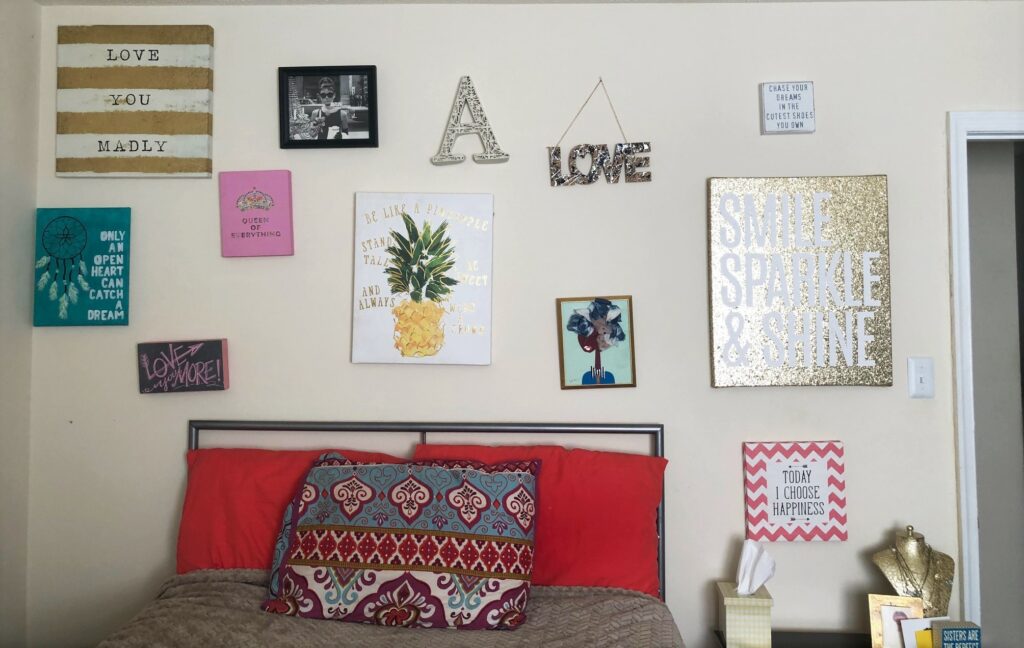 Consider purchasing artwork from Goodwill to make your house a home!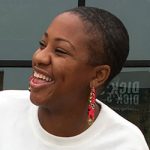 Amber Mixson
Fashion/Lifestyle Blogger
Amber is a 
fashion-blogging
 foodie and Instagram influencer with a passion for thrift store shopping. Her blog Eat N Style details her flair for cooking up not only tasty treats but inspired outfits as well. She has a passion for her community and is proud to serve others with her gifts. Follow her on Instagram (@eatnstyleblog) for more stylish tips and culinary adventures.