Since the beginning of the pandemic, my home has not felt like my home. Instead, it is my office, classroom, and meeting space. So, I said, "Enough is enough, there has to separation." Thus, I went on a Goodwill hunt around the DMV area to find the perfect desk to make my spare room into an office. Finding a desk and items for it might sound like an easy task but it is not.
I went from Alexandria, VA to Arlington, VA to South Dakota Ave to find the perfect desk. When I arrived at the South Dakota location, there were several desks. Some big, some wide, some small. Nevertheless, my eyes were transfixed on the light tan wood desk. It was wide and had just the right of draws. Also, the desk has character and charm do to the wood not being perfect and had blemishes that told a story. So for $59, I found my perfect desk.
Once I got home, I rearranged my home completely to make room for my new desk. Making these changes and adding this desk made me fall in love with my home again. It felt like I could breathe in my home. It was special.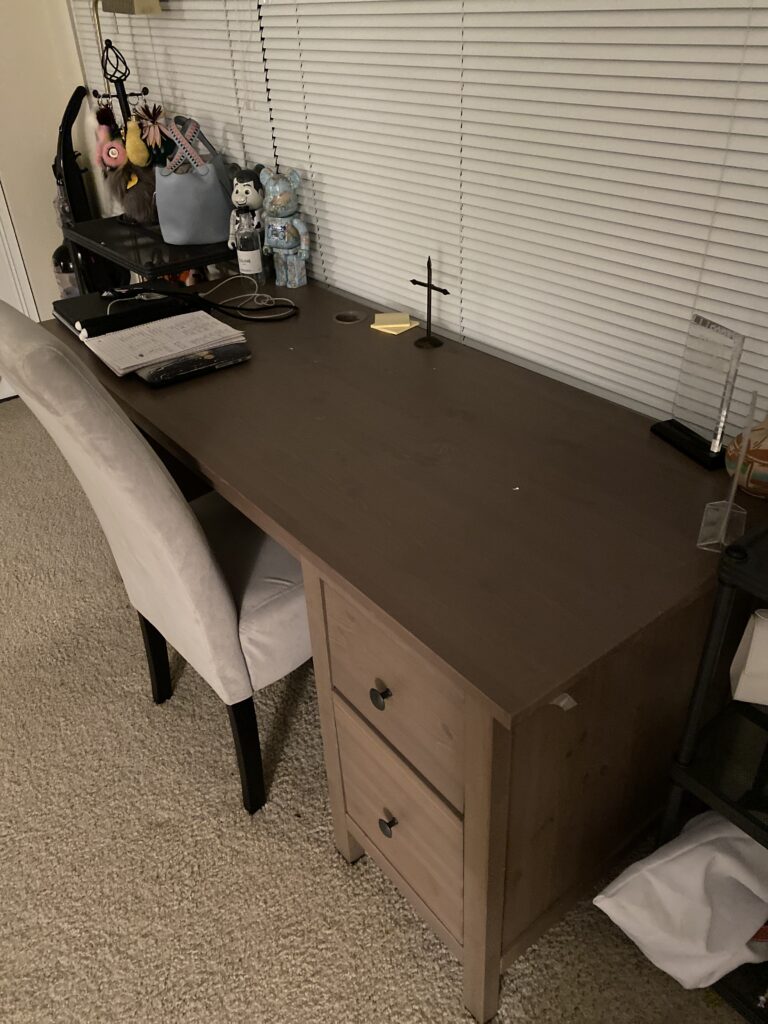 Three tips on finding a perfect home accessory from a thrift store.
1. Do not chose the first thing you see. Often you will regret this. Shop around a bit and compare the items you see. It's great to deeply think about the items you are seeing. You do not want to feel like you made the wrong choice when get your new piece. Always think deeply about what you purchase.
2. Know how much space you are working with. It is easy to fall into the trap of thinking that you have a lot of space when you may not. Measure and understand the dimensions of the space you are working with. You do not want to force things into a space or under use a space because you do not know the space.
3. Be open to the unexpected. Often I am attracted to darker woods and pristine edges. However, I found the complete opposite and fell in love. This would not have happened if I did not have an open mind or did not go with the flow.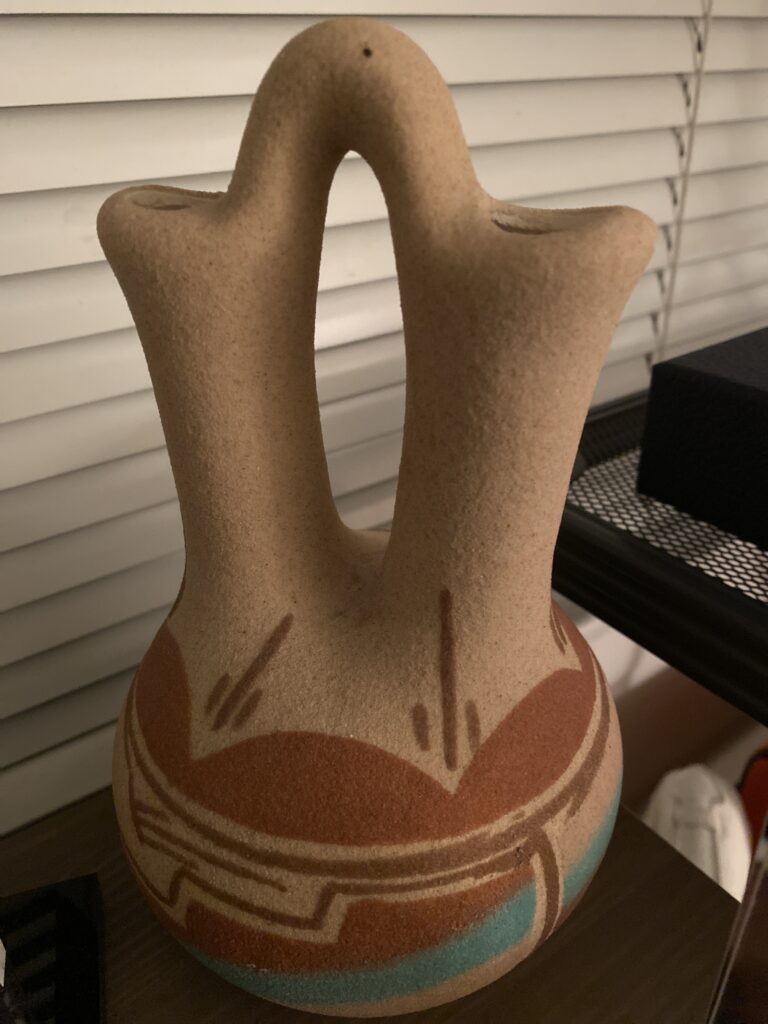 Sometimes you might have to break up the monotony of your home. A great way to do this is find new home items that can reshape your space. For me it was a desk, for you who knows what Goodwill could hold.