This past Friday night, a bunch of local Goodwill fashionistas and I hit one of my favorite DC Goodwill spots: the Rockville location.
I've been venturing out to this store for years, always walking out with treasures in hand. This night was no exception. Here are some snapshots and goodies that were spotted while we were on the hunt!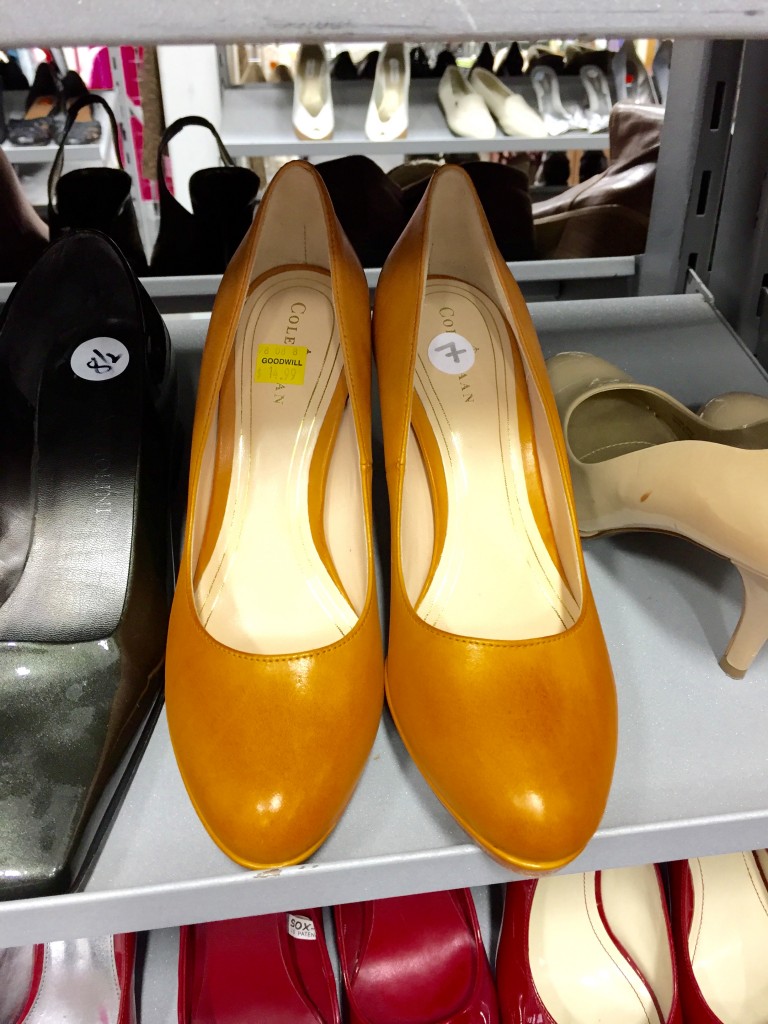 Meg (one of my most favorite fashionistas in the area) and I spotted these caramel colored Cole Haan heels and they were practically brand new! Although neither of us took these home, they were definitely a find of the evening. Originally, shoes like these go for hundreds of dollars!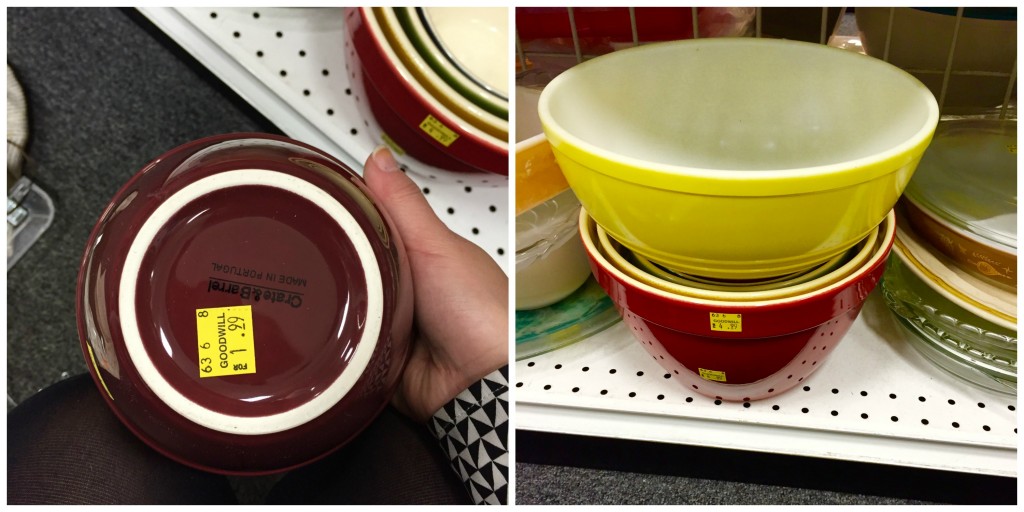 Tons of vintage and contemporary housewares were spotted as well. I regret not taking any of them home because we saw not only multiple older Pyrex works of art, but also a brand new Crate & Barrel  multi-piece mixing bowl set for under $15!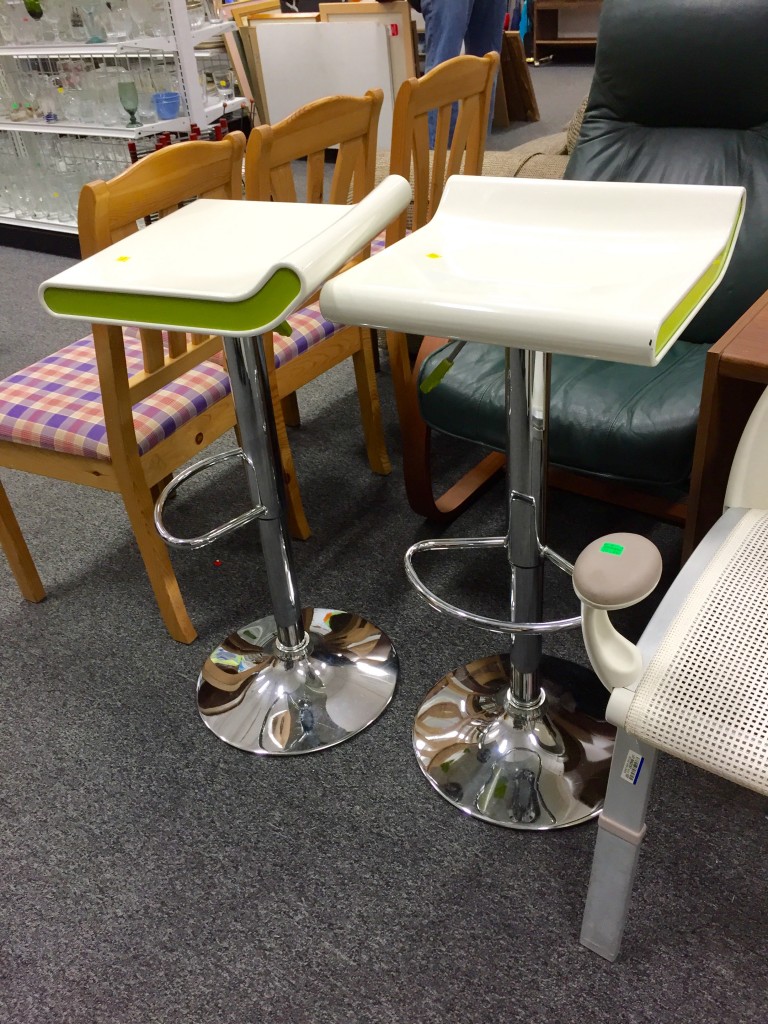 I wish my car wasn't so small because I would've brought the set of chairs home with me in a heartbeat. I'm loving the green accents, in combination with the futuristic design. Had I purchased them, they would have cost a total of under $55!
Throughout the evening, we also spotted new with tags items, including this gorgeous J. Crew dress. What a steal!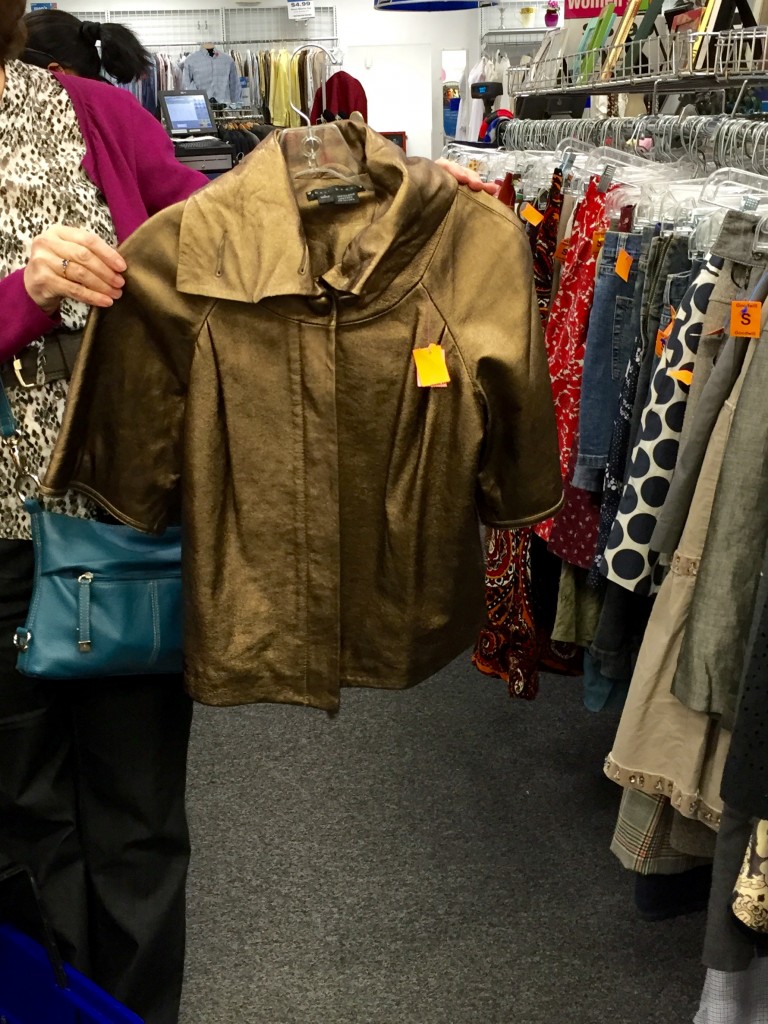 Meg found this gorgeous bronze leather jacket for me to try on. Unfortunately, it was a tad too big on me but I'm still thinking about how cute and sophisticated it was! For under $8, this might've the best find of the night.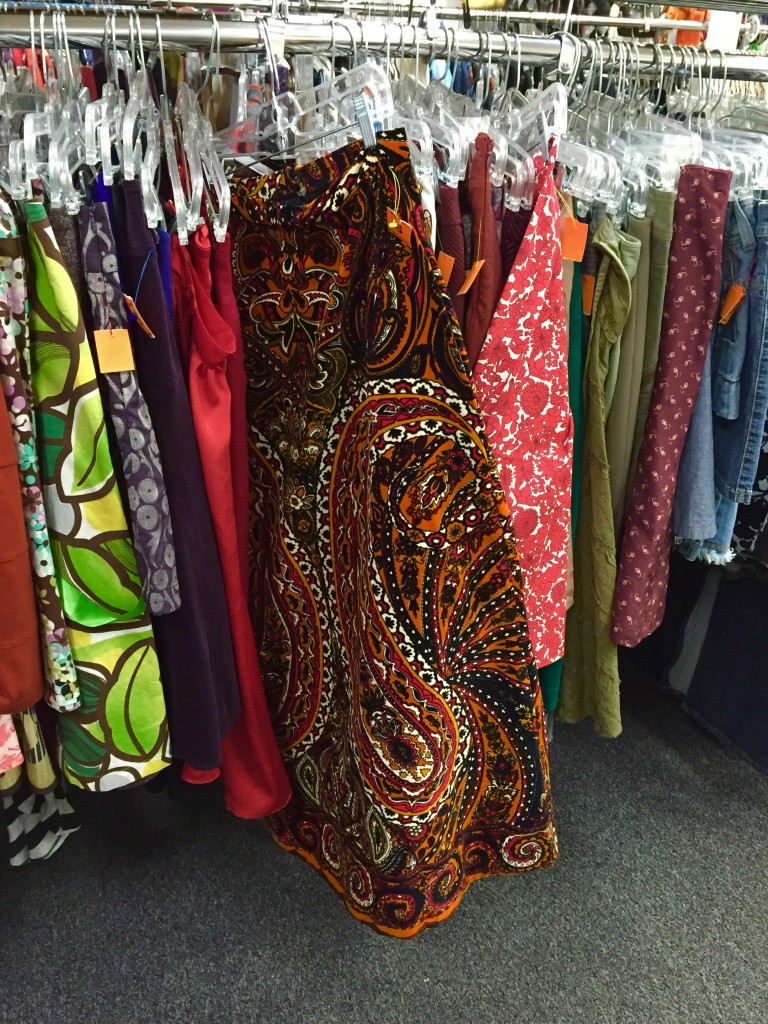 You know I always spot vintage! This maxi skirt was a bit long on me, but the print and fabric is incredibly unique!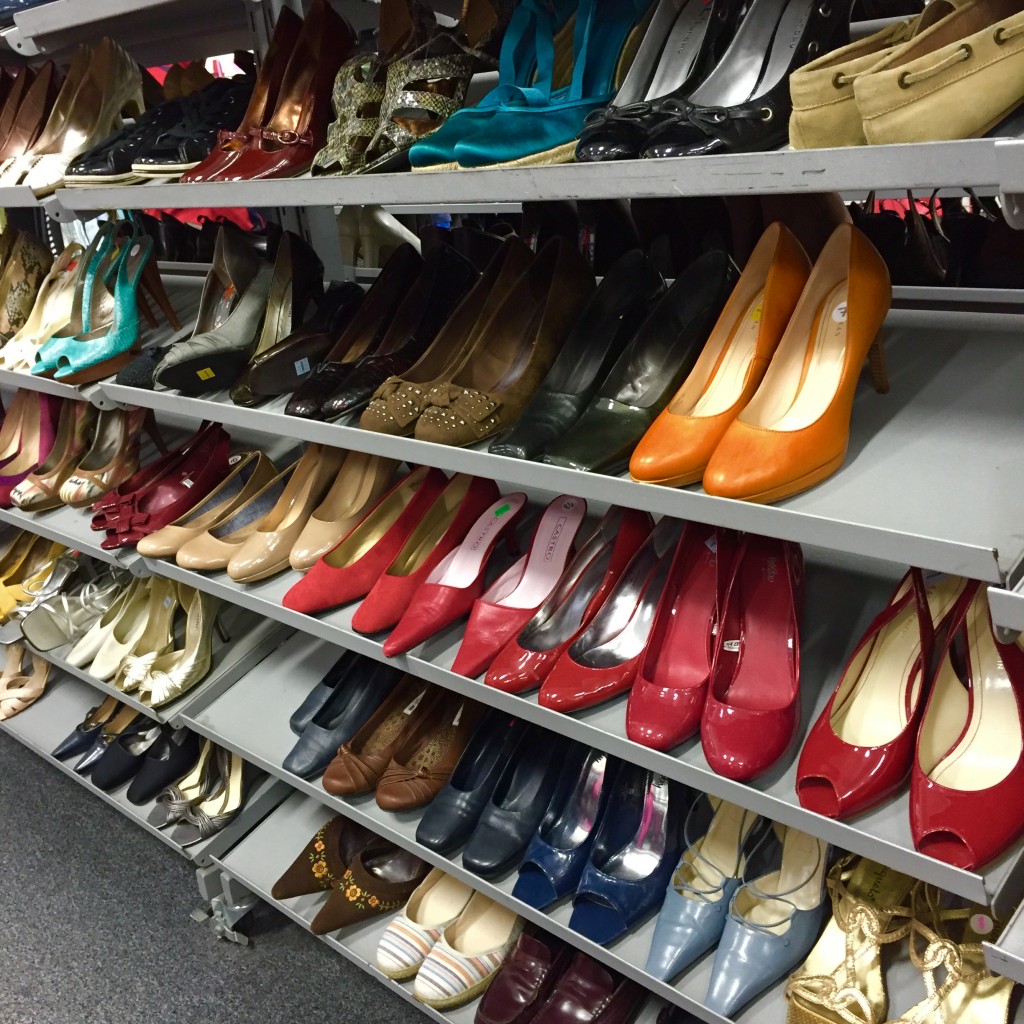 The shoe selection was out of this world during our Meetup. As you can see, there were pairs of all shapes, and styles.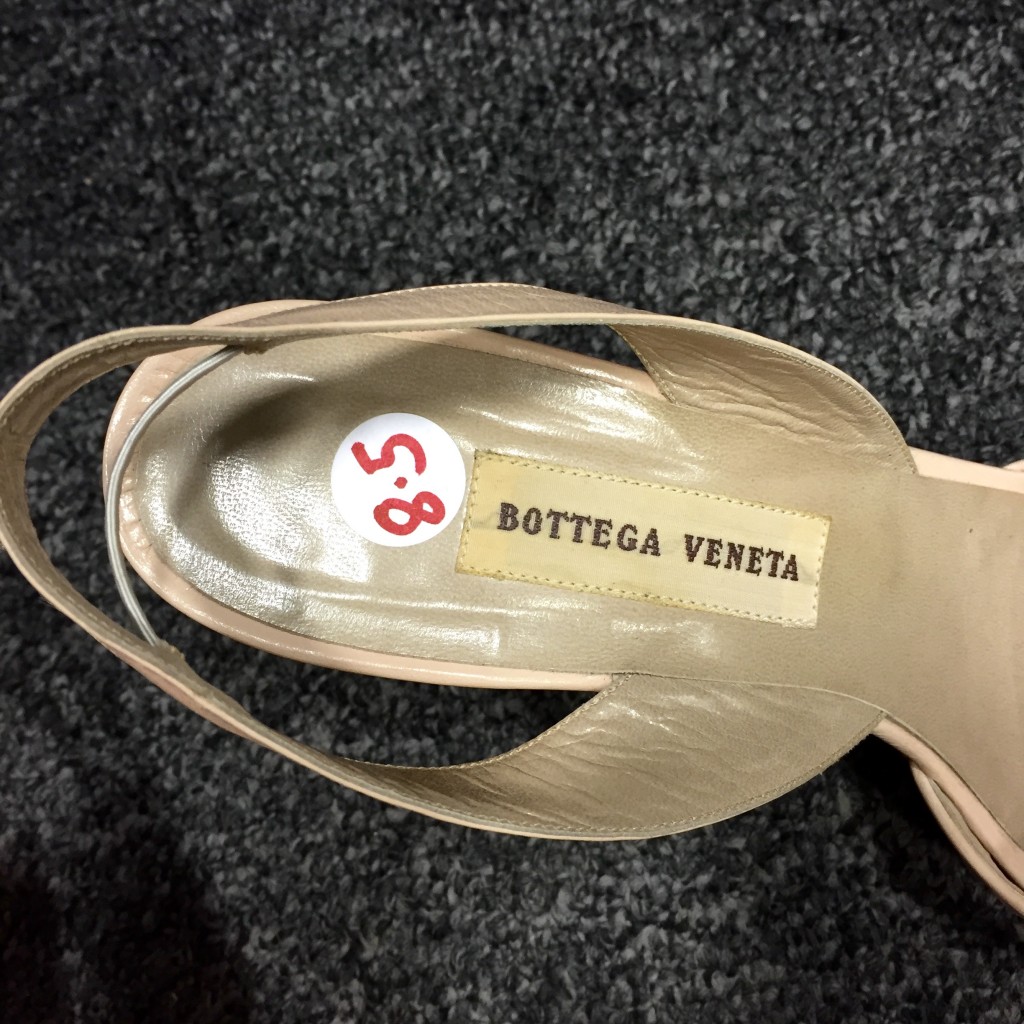 I even spotted a pair of vintage designer Bottega Veneta slingbacks! I wish these had fit, because they would have been a fabulous spring staple.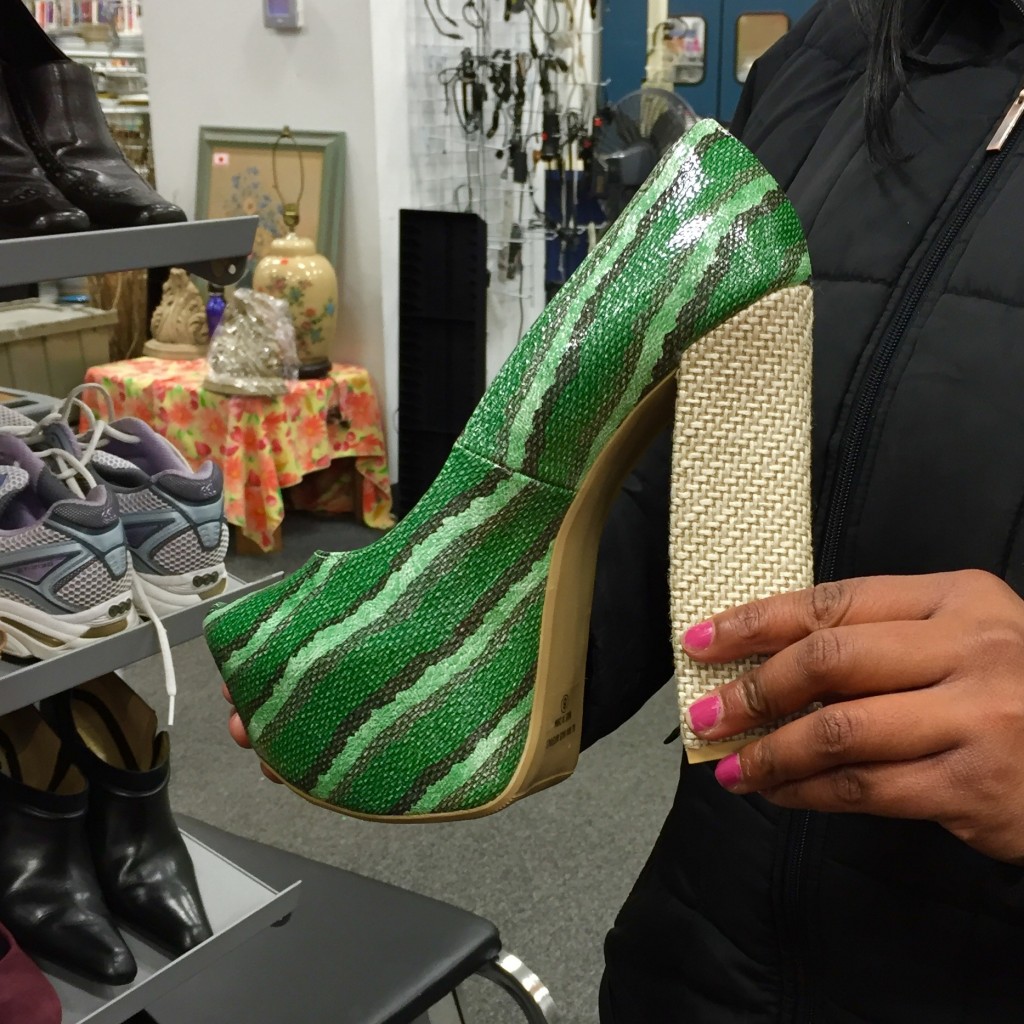 This pair was super wild as well! Talk about a fun party shoe. 🙂 These would look great with a little black dress or a skater skirt. Or, if you don't like dresses, a pair of skinnies would look fabulous.
Overall, I had an amazing time at our Meetup. It's always such a pleasure to meet like-minded individuals who love style and shopping with smarts. There's honestly nothing better than shopping and meeting new people all while contributing to a great cause and providing job opportunities in the community. It is unparalleled.
Come to our next Meetup, if you couldn't do to this one! I assure you, you won't be disappointed. Stay tuned for more details! <3