This Friday, us DC Goodwill Fashionistas will be having a shopping night at the Rockville Goodwill, filled with fun, snacks, and fab finds!
The Rockville Goodwill is one of the locations I hit most often because it's  close to where I live and I never come out empty-handed.
In the past, I've scored a ton of designer and contemporary gems at this store, of all types.
To pay homage to the variety of great items at this location, today I'm throwing it back with some of my past favorite gems!
1.) Purses and bags galore 
Within the past year, I've had many great purse surprises on impromptu trips to the Rockville stop.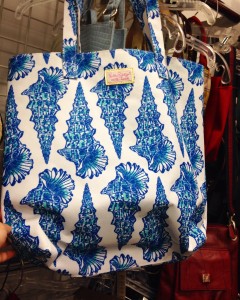 This Lilly Pulitzer for Estee Lauder tote is practically brand new and super cute! It was priced under $6 – a fraction of the original price!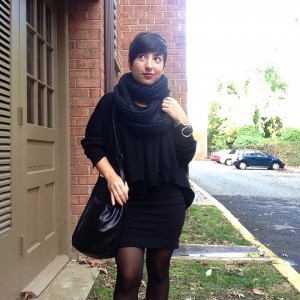 In this outfit post from 2015, I'm rocking a Halston Heritage leather bucket bag! I scored it on a random Thursday afternoon, when I took the day off from work.
This beauty was under $10, but originally it goes for over $300 at high-end stores! The best thing? It was basically new!
2.) Housewares, both vintage and contemporary! 
The apartment I currently live in is filled with items from the Rockville location. Everything from rugs to dishes…….it's all from this fabulous spot.
These are cute vintage mid-century glass canisters that I got for about $2 a pop, by Heller designs. I'm planning to put candy and jewelry in these!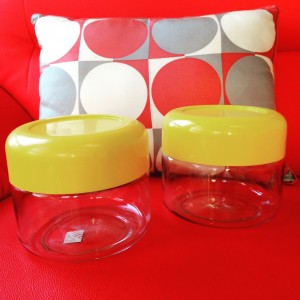 These are kitchen and housewares that I recently scored to furnish my kitchen. I love the color scheme!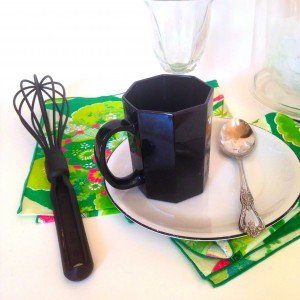 3.) And the jewelry selection is always on point!
This super bold statement Amrita Singh orange necklace was new in the box when I picked it up one morning. It was under $6 and originally goes for over $50.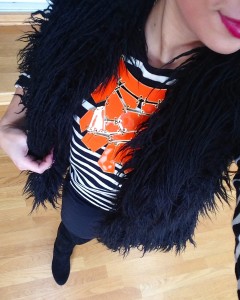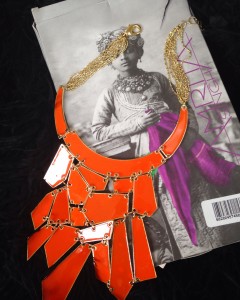 4.) The sunglasses game is also on point
I've found ALL of my designer sunnies at this location, during every day of the week.
My favorites include this brand new pair House of Harlows, which were only $4! They do make me look like a bug, but I embrace it! They're really funky and definitely turn some heads!
P.S. This Kate Spade top I'm wearing also came from Rockville. It was under $5 😉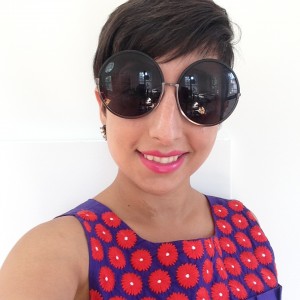 And who can't forget about this vintage $4 Ray Bans I found with their case, all in tact? These aviators make me feel like I'm from Top Gun, in a cute way though.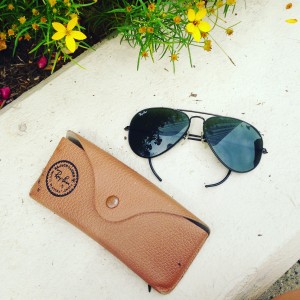 5.) Clothing for days!
And as you've heard me mention before, I've scored SO many pieces of clothing from this spot for pennies on the dollar, including this Free People tunic below. I can't wait to rock it this Spring!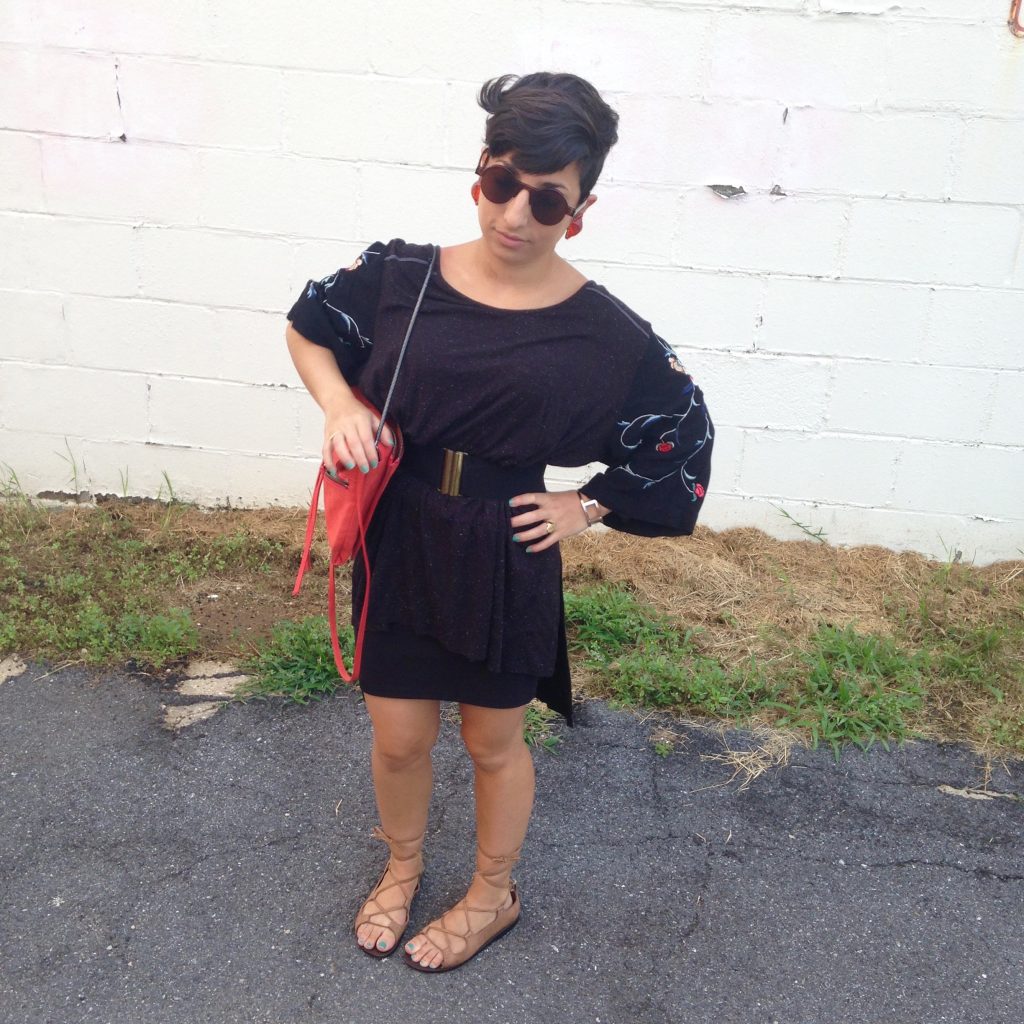 This entire outfit was basically from the Rockville stop, from head-to-toe!
This pink H&M skirt was scored on a Super Saturday 50% off day, for under $3! It's perfect for this coming spring, when the temperatures warm up a bit. It's so fun, bright and playful.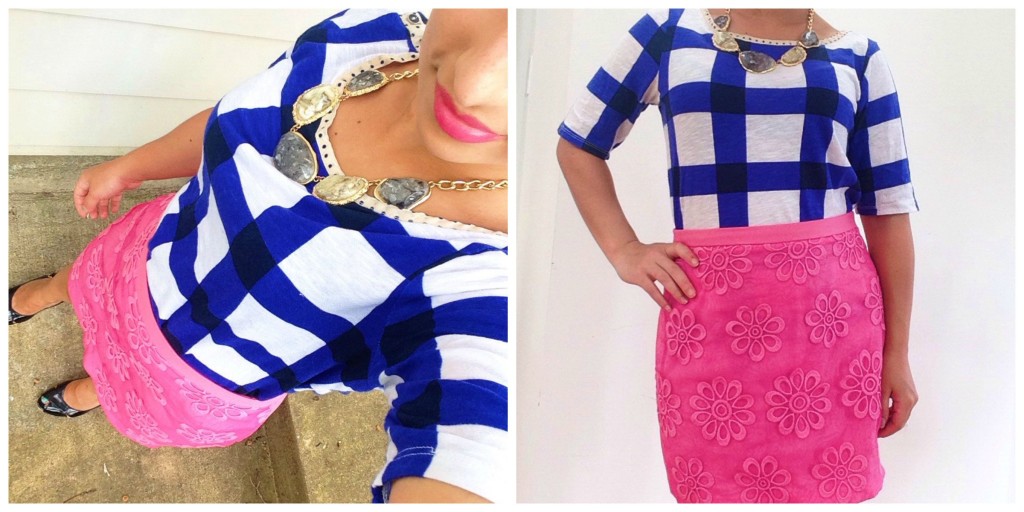 This top is also perfect for the upcoming season, but the thing I love most about it is that it is an Anthropologie brand which originally retails for up to $5o 0r $60!
Hope you enjoyed these past finds! Will I be seeing any of you this coming Friday the 20th? It starts at 7:30 PM and there will be treats and good company!