There's nothing better than meeting fellow female entrepreneurs and fashionistas from the DC area and spending the afternoon bonding over fun and finds.
Last Saturday, I was so fortunate to have the opportunity to attend my very first home decor swap hosted by DC's finest dewdropDC! I've been to and have held countless clothing swaps in the past, but this was new to me so I didn't know what to expect.  It was also the first time I met Kristine Thomas, dewdropDC's founder, and I was so ecstatic to finally put a name to a face. She is quite the powerhouse, and one of the friendliest people I've ever met. I can't wait to attend more of her events in the future!
When I first entered the swap, I was graced with so many lovely faces and treats, such as these cupcakes from Red Velvet Cupcakery in DC! I can't help myself, I love sweets and desserts!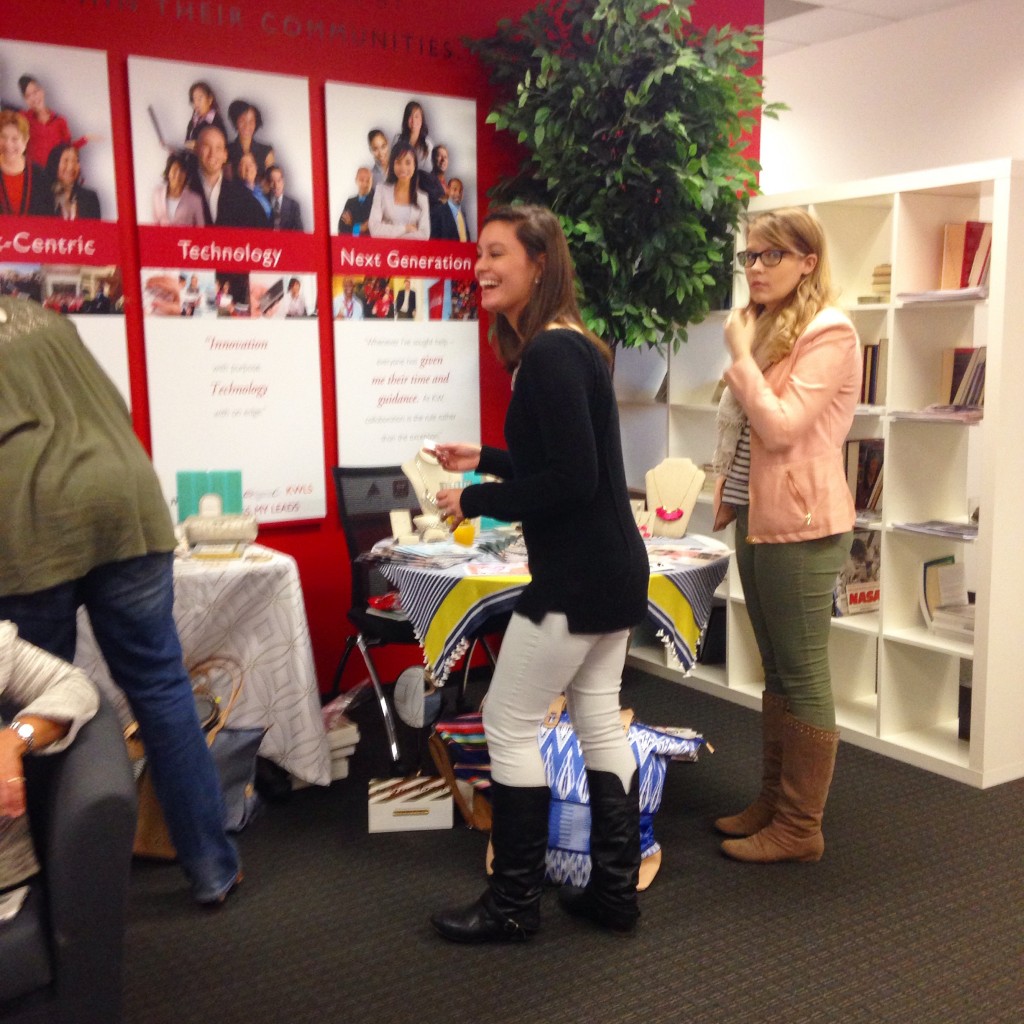 To kick off the swap, there were a few vendors sharing their gems for attendees to peruse and purchase. Those from Stella & Dot as well as Jamberry made appearances.
Kristine and a few other ladies spoke to the greater group about home buying and decorating, which was super helpful considering the swap was centered around the home.
After the talk, it was time to swap….and there were SO many gems to be taken home, I was overwhelmed.
There was literally something for everyone – anything ranging from shabby chic to international flair….the list goes on. And I can confidently say that everyone took something home. Check out these housewares below!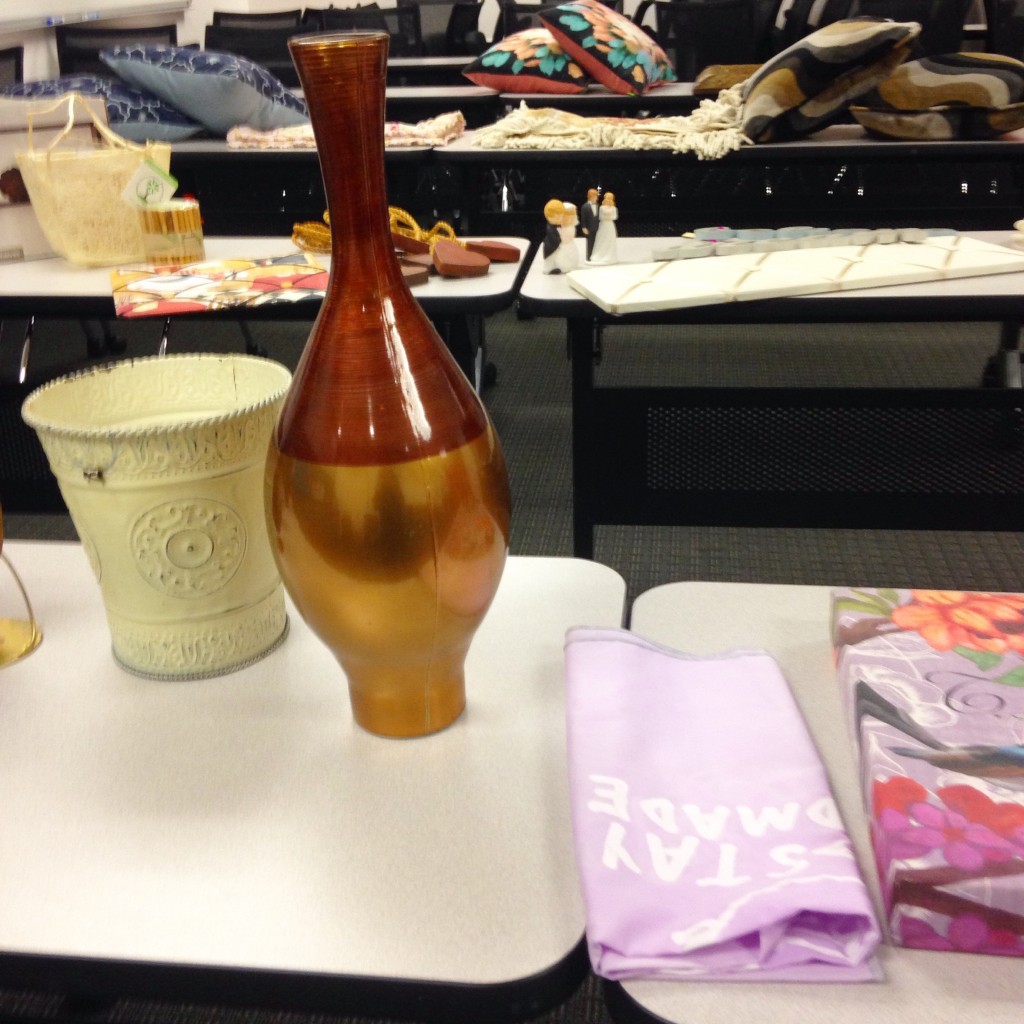 This vase was practically new from Pier 1.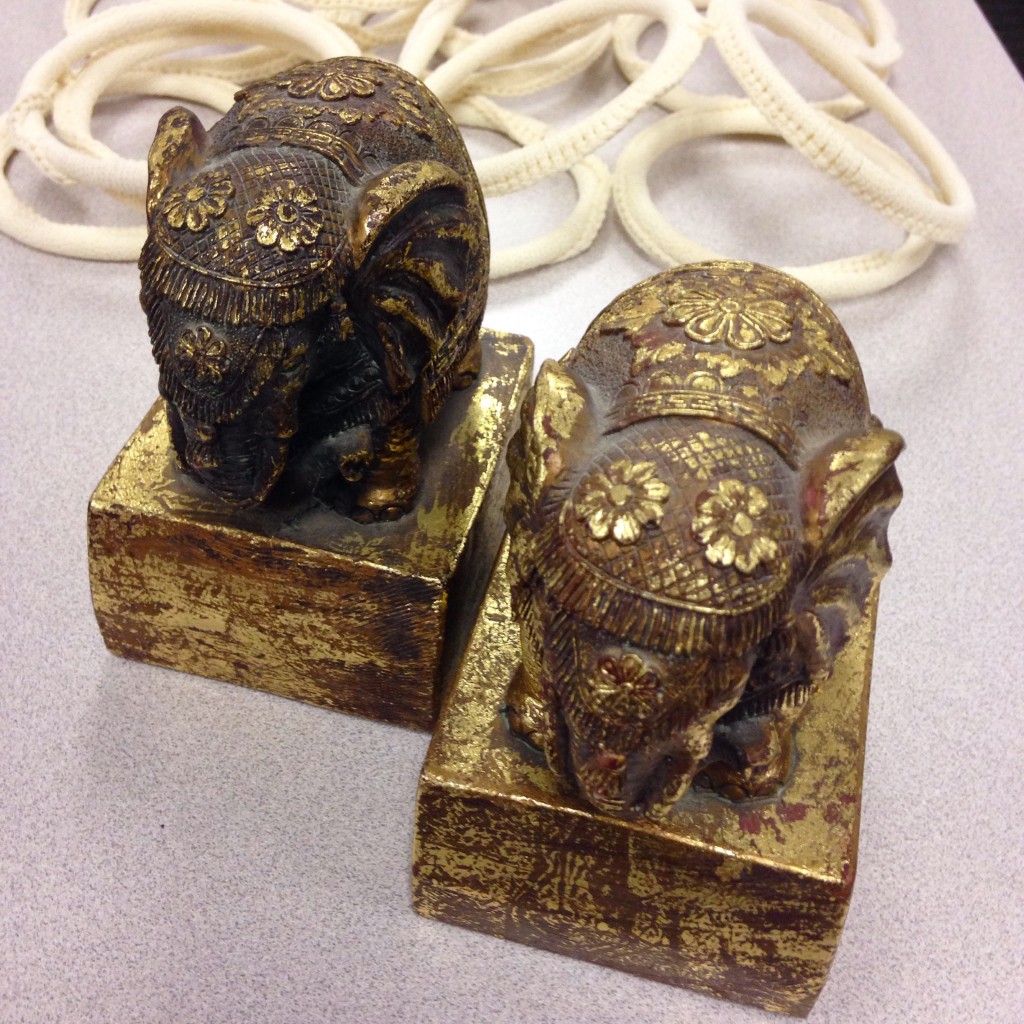 These elephant bookends are very shabby chic and stylish as well. The gold foiling on each of these are in amazing shape! I didn't take these home because believe it or not I already have a set.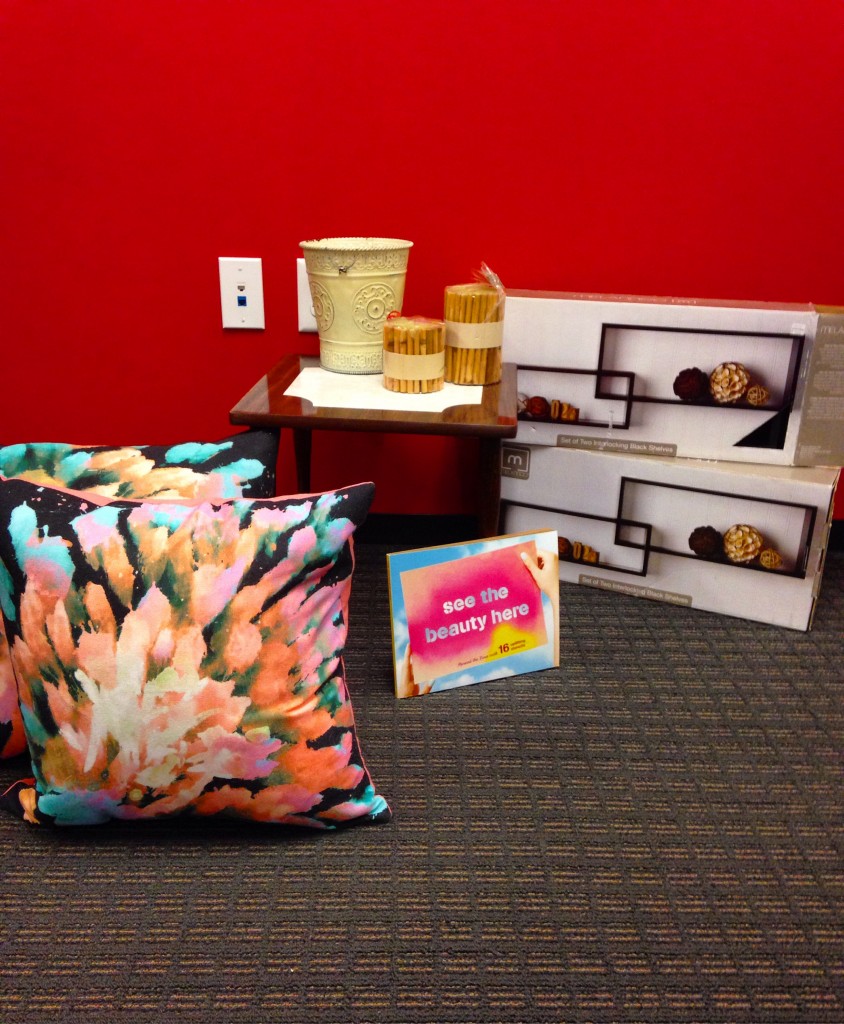 This is what both Brea from DC's very own fashion and lifestyle blog What I Wore: Tip to Toe  and I took home. She has such a great sense of style and taste.  I was so happy to see her in attendance!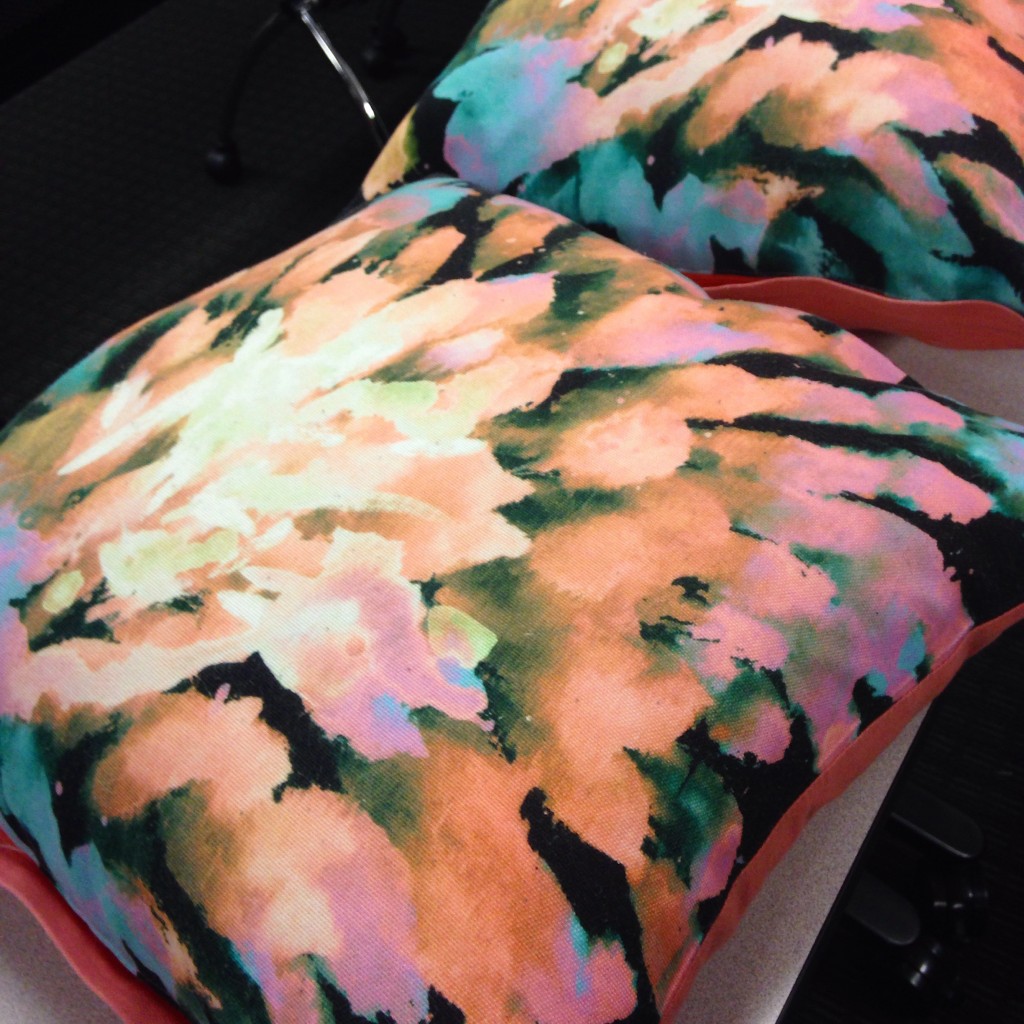 The CB2 pillows here were actually originally hers! I fell in love with them when I saw them….I knew they had to be mine!
We also scored candles, shelving, a table, stencil book and other knick knacks as well! My apartment looks 100 times better after this event, that's for sure.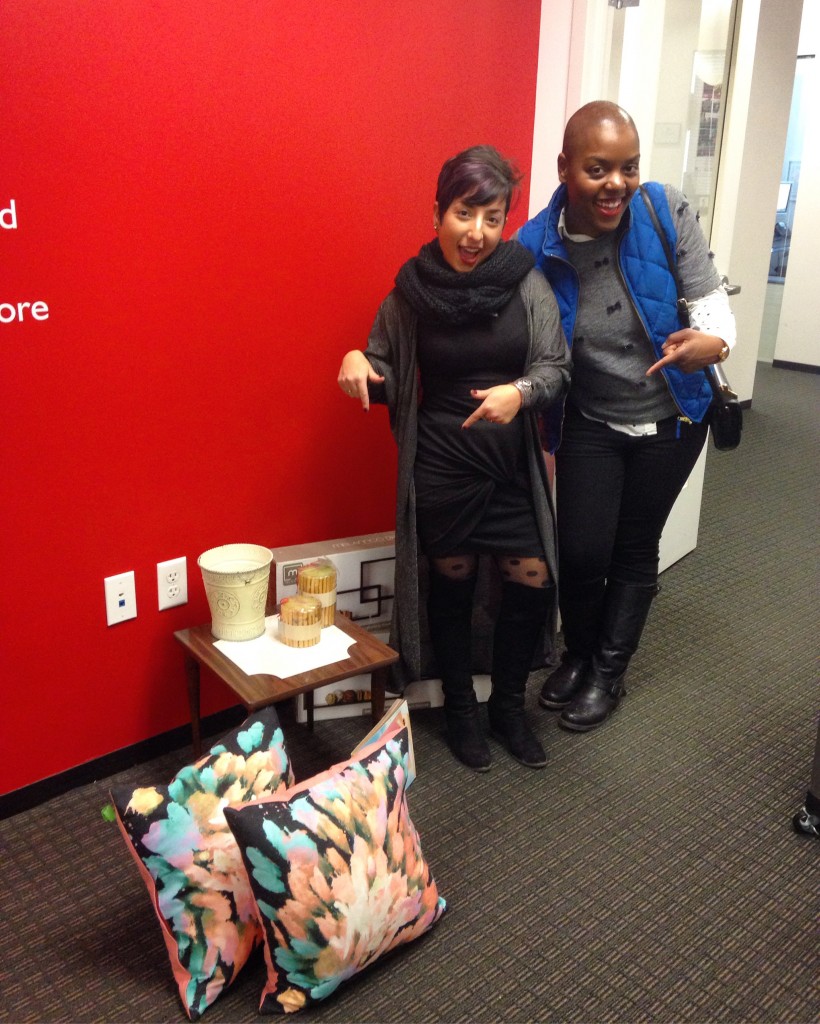 And here we are posing with our goods! We were so pleased with what we found – this event was undoubtedly worth the trip!
Plus, we both won the raffle that was being held, too! I took home wax goods from a Maryland-based business  am so excited to use them!
Thanks for hosting me, dewdropDC! I can't wait until your next event! I'll definitely be in attendance. 🙂