A few months ago, I spotted this funky, retro inspired dress at Goodwill on South Dakota Ave and I instantly fell in love.
The silk fabric is soft and drapes beautifully….but what caught my eye was the multi-colored fun floral print that can be seen from miles away.
So I picked up the dress to purchase and was delighted AGAIN to see that it was made by one of my favorite designers, Tibi, which is a brand known to be fun and unique. Dresses by Tibi usually retail originally up to $500+ and are typically sold at Nordstrom, Bloomingdale's and more.
In general, it's more of a premium contemporary label, along the lines of other names like Rebecca Taylor and Parker.
Unfortunately this silk, size 2 flowy dress is too big on me, so now I'm passing it along to you! I'm pretty disappointed that I can't keep it for myself, because I love backs of dresses that tie. It's such a great and unique detail!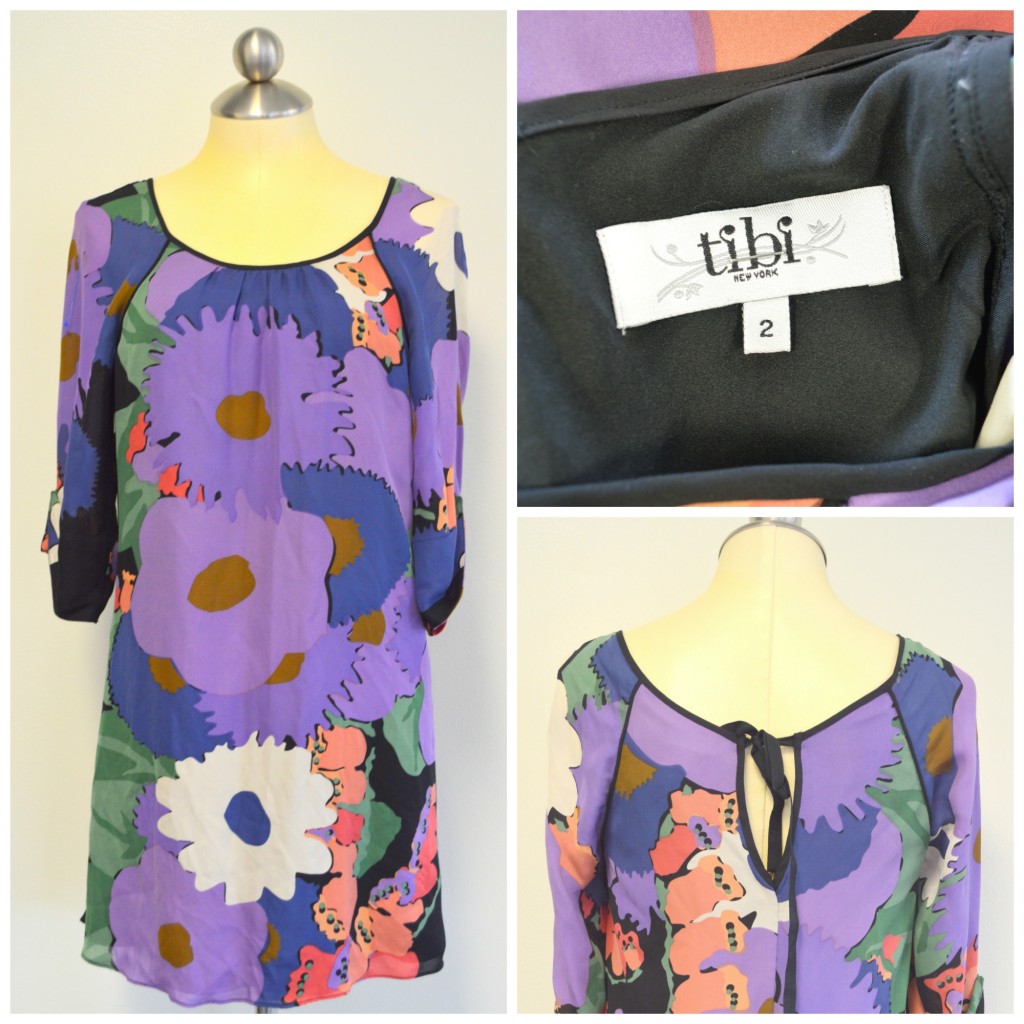 For styling I'd let this dress do it's thing and really pop with a few smaller accessories to support the beautiful purple, ivory, and dusty pink floral print.
Shoes and handbags would be my go-to's for adding a little more color – especially dark purples and blues that are seen in the dress already. Nothing too out there.
A great lip color will do you wonders as well. Although it's unexpected, a bold pink lip will bring the funk of this dress to a whole other level.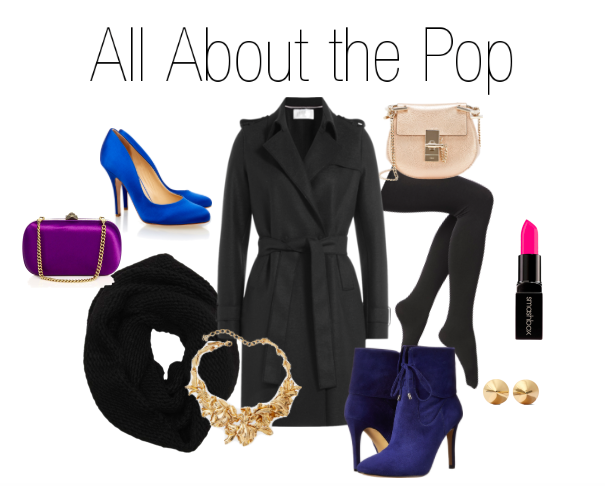 Image by Polyvore.
Then, I'd keep everything sleek and chic with an all-black coat, tights and scarf to stay warm in this super cold weather. Black always matches anything, plus it's a color seen on this dress. So many colors, so many options!
In terms of bling, a fun gold statement necklace will add more flair to this look, without being too over the top. But with a bold necklace, I'd want to keep the earrings a bit subtle. You don't want TOO much to be going on with this look. The print alone is already a showstopper. 🙂
So how would you rock this dress, fashionistas?