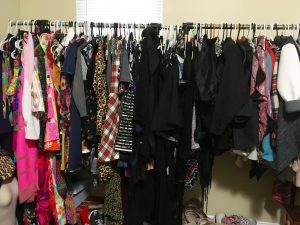 Fashionistas, this Memorial Day weekend was VERY productive for me. I wrote a lot, took many pictures, caught up on sleep, and most importantly… I started to embark on a massive closet cleanup and organization adventure!
I'm not quite done yet as I have many gems left to sort. But I'm rearranging my clothing rack and donating items to Goodwill.
Although I'm trying to downsize and organize, what's a holiday weekend without stopping by a few Goodwills and taking advantage of the Pre-Memorial 50% off all donated goods sale?! You know I had to stop at some of my favorite locations. 😉
So on Saturday morning I ventured out to the Bowie and Clinton stores with two friends to find some new summer home and fashion staples.
During my visits I was really trying to be picky and not buy too many items. But alas, I did find some pieces to bring home. I didn't take pictures of all of them but I wanted to share my favorite finds!
Basically, all of my finds were either contemporary or vintage.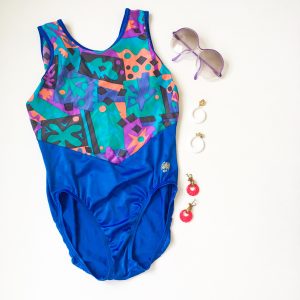 I couldn't leave this classic 80's/90's retro swimsuit behind! The Saved by the Bell color scheme is just up my alley and for about $2 I knew I could style this. This summer, I'm going to rock it with vintage shades and high-waisted shorts. To top off the look I'll also wear vintage dangles.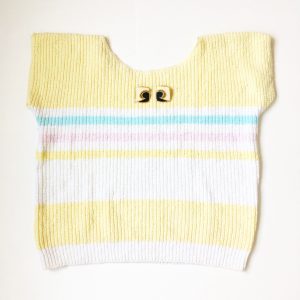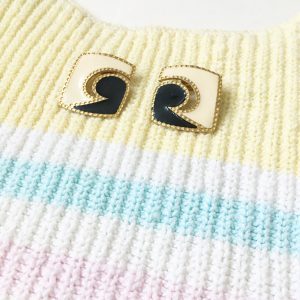 I also found this summery tee shirt sweater and artsy earrings for about $5 total! I'm not sure how often I'll be able to wear the sweater this season, but I'll find a way. Perhaps with some white pants or denim shorts?!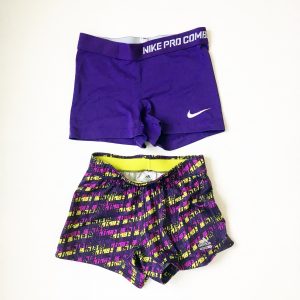 Next up, you know I'm always looking for workout gear. So I was especially ecstatic to find two pairs of Nike and Adidas running shorts for about $2 a pair. I can't wait to rock these under the summer sun!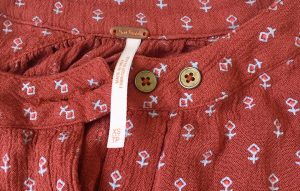 Looking way ahead to the fall (I know I shouldn't when I'm trying to clean, oops!), I knew I had to snag this originally almost $100, button-up, pumpkin, Free People blouse for about $3. With a pair of jeans, I'll be all set.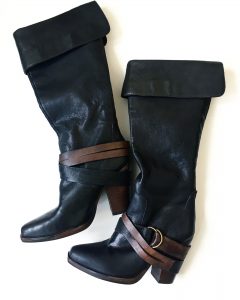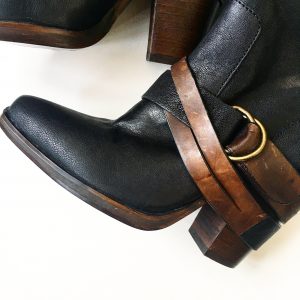 And finally, my $200 pair of Steve Madden boots. Brand new and unworn, these gorgeous, buckle, Rockiie boots will be a staple from September through December. To find a pair of boots like these in my size is a rarity for me!
Even though I did some much needed spring cleaning this weekend, Goodwill shopping always has a place in my weekend activities. Who could pass up a 50% off sale?! Not me!
What did you find this weekend at the DC Goodwill 50% Off Memorial Day Sale readers?